Posts Tagged 'Confusionism'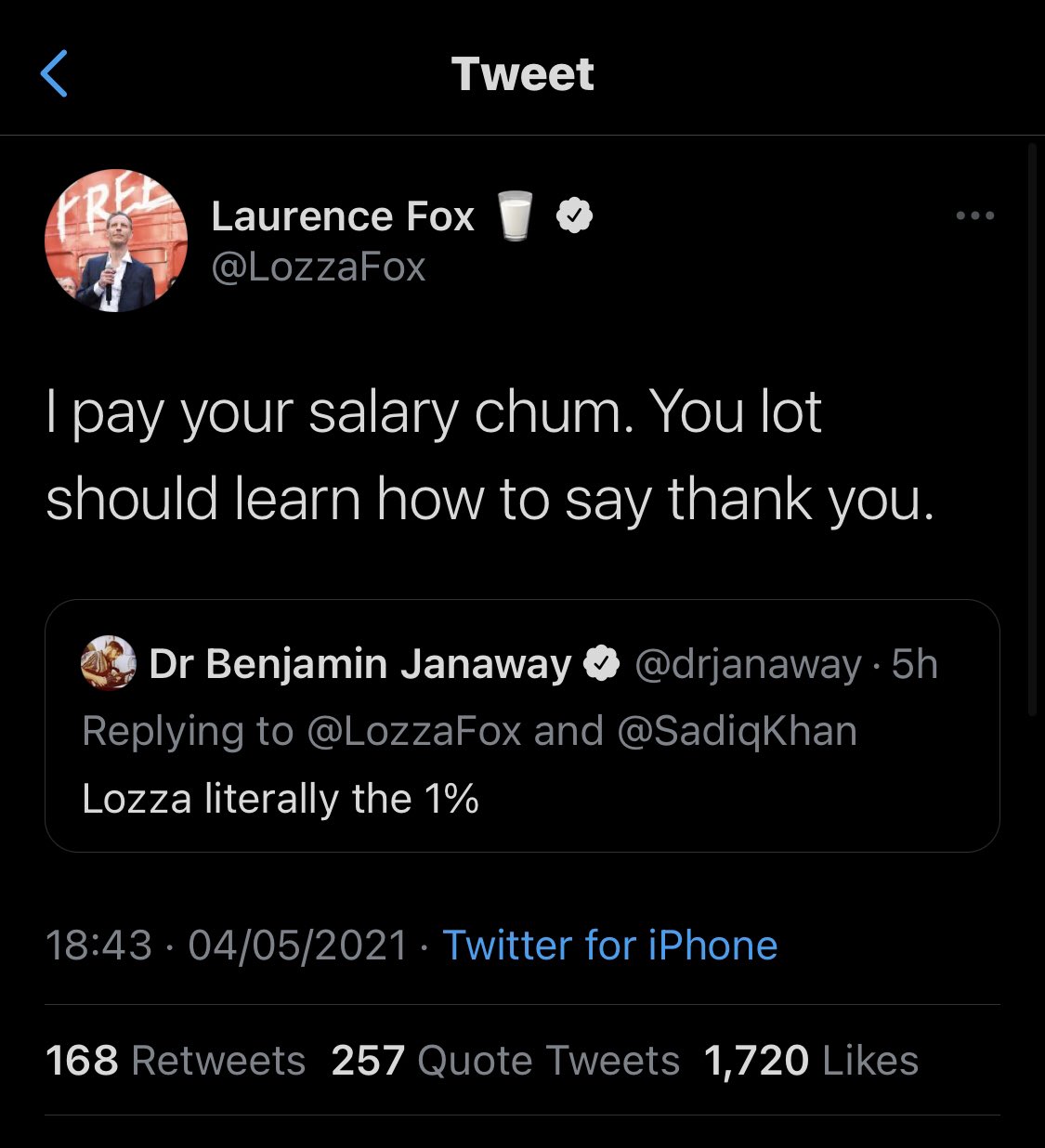 Lozza Lols: Foxy Tells NHS Workers to Shut up.
Student union elections used to be fun. I imagine they still are. One year at Warwick University we had a candidate for the Warwickshire Renaissance Party (hope I got the name right). He is remembered for his programme of Socialism in One County. Laurence was a pioneer: the Whippet Northern Independence Party is a descendant of this More Borders platform.
Another Laurence is not so drôle. The one time television trouper turned politician set up is Reclaim UK party last year accusing MPs of failing to stand up for British values. "Anti-woke" and lockdown-sceptic, he announced his first run for political office would be City Hall, taking on Labour's Sadiq Khan. He now barely registers a blip in the poll and may, after today's tweets, be beaten by the American born tycoon cultist who drinks his own urine, Brian Rose, or space warrior, the glamorous Galaxy voyager Count Binface.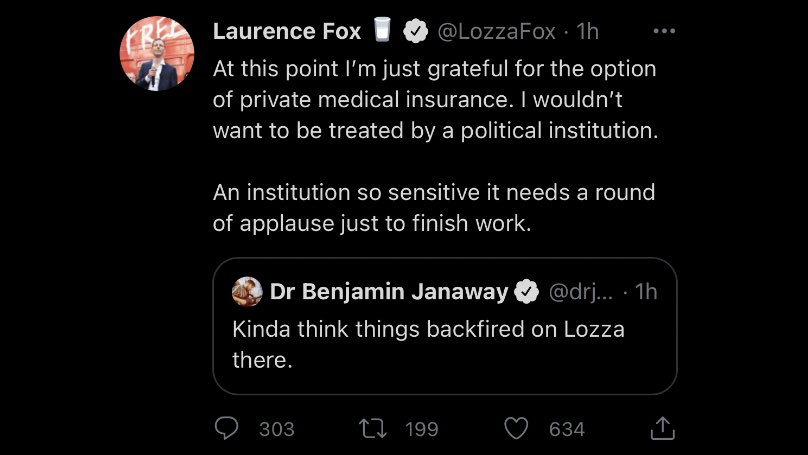 Still there are Lozza Loyalists: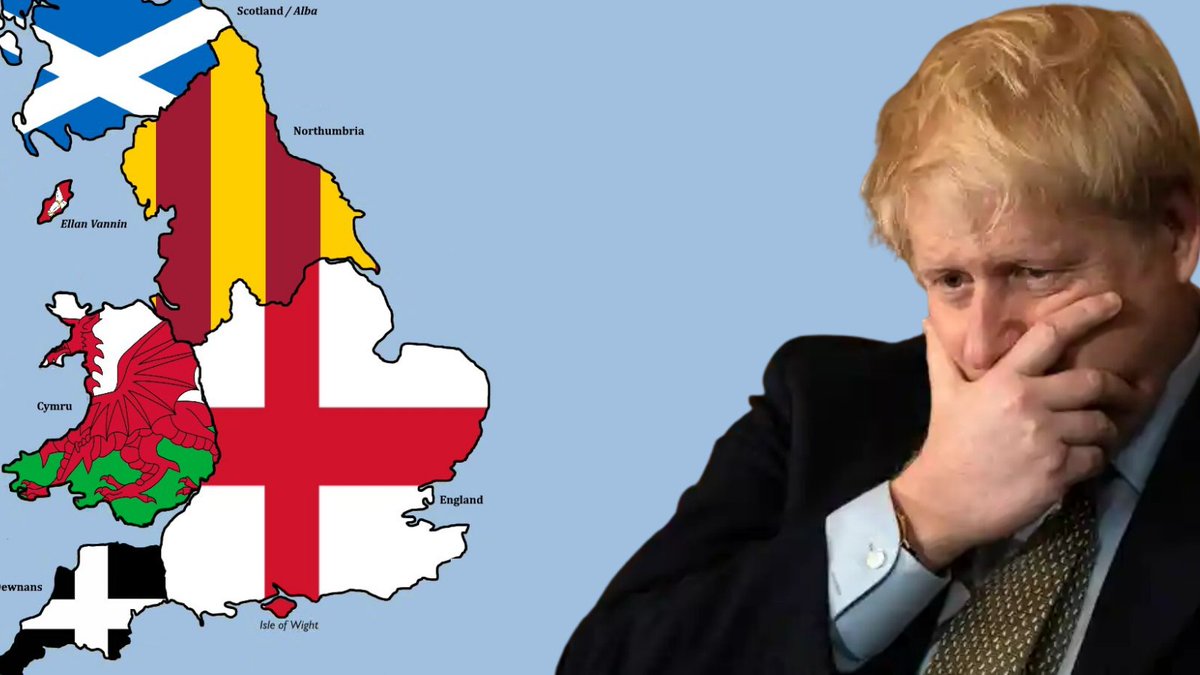 More Borders Party Gets Boost from "only English-language socialist daily newspaper in the world."
Yesterday top Newshound Jim noted this. in the anti-Labour 'People's Paper', the Morning Star, wholly independent of the Communist Party of Britain and owned by the co-op.

The Northern Independence Party: 'standing up for socialism'?
The wags of the paper which is Jeremy Corbyn's best friend kept their tongues firmly in the cheeks,
Self-identifying as democratic socialists, the Northern Independence Party (NIP) was founded just last year. Initially a rag-tag group of socialists, former Labour activists and those still finding their political feet, NIP have developed into something of a new hope among lefties, coupling their calls for an independent state of Northumbria with redistribution of wealth and a mass of entertaining social media content that will have you spitting out your Yorkshire Tea.
Chortling along the puff continues, "former MP Thelma Walker has added a splash of yellow to her rosette as the most high-profile voice of a new movement."
I will be honest with you, the independence part is way along the road for me," she admits. "If that is what happens in decades to come, or whenever, that is for a referendum. Like is happening in Scotland, that is for the people to decide.
"I am more interested in federalism, regionalism and localism. I'm bothered about taking control away from Westminster and giving it to the northern regions so that local people have a say in their local economy and are a part of it."
Even though I know it's fairly remote that NIP would win, I'm going for it, I'd love to be the voice for Hartlepool in Westminster, change it from within and have a go at that government front bench, even as one independent voice.
"I'm being realistic, this is about a bigger movement and about the start of something. And I think that's what has rattled the cages of Labour and co."
How we bleeding laughed with the Tory enabling canny canines!

They have got support from fellow more borders campaigners.
Yet we hear rumours that all is not well in the land of Yorkie bars and tea bags:
Howdy Pardner!
"I now repudiate the use of the term "the world 'Jewish-Zionist bourgeoisie'" and the whole notion of a Jewish-Zionist imperialist vanguard as antisemitic tropes."
Narked on Nietzsche, Angst on Amazon, the world Trotskyist Movement has been torn asunder in recent days.
Note: 
To be honest, from what this Blog hears and can see, Gerry Downing is what he says. 
Is he a lost sheep returning to the fold?
That is less clear, but this is a welcome step in the right direction.
The issue of anti-semitism can lead came on the BBC only last night.
In France the weekend saw this event:
Réunions le vendredi 14 et le samedi 15 février à Paris 13e : Le négationnisme et la gauche, un mensonge antisémite pour la cause ?
Meetings on Friday February 14 and Saturday February 15 in Paris 13th: Holocaust denial and the left, an anti-Semitic lie for the cause?
The meetings went into not just holocaust denial on the 'left, but the wider issue of left-wing anti-semitism.
…il existe un négationnisme de gauche. Porté depuis 1945, par des militants dont l'histoire politique a commencé dans le camp des progressismes et des révolutions sociales, dans les avant-gardes politiques et culturelles, et dont l'antisémitisme a été nié, toléré, et même approuvé, parfois largement. De Rassinier à Dieudonné, en passant par certains courants d'ultra-gauche qui ont finalement abouti aux mêmes horreurs que les courants staliniens qu'ils prétendaient critiquer, le négationnisme a trouvé divers prétextes pour tenter de s'imposer comme allié de gauche : le pacifisme, la dénonciation de l'antifascisme comme suppôt du capitalisme, l'antisionisme.

Holocaust denial exists on the left. It's been borne, since 1945, by activists whose political history began in the camp of progressivism and social revolution, in the political and cultural avant-garde, and whose anti-Semitism has been denied, tolerated, and even approved, sometimes widely. From Rassinier to Dieudonné, passing through certain ultra-left currents which ultimately led to the same horrors as the Stalinist currents they claimed to criticise, Holocaust denial found various pretexts to try to assert itself as an ally of the left: from pacifism, the denunciation of anti-fascism as a support for capitalism, to anti-Zionism.
Now we learn:
On the Crisis in Socialist Fight and my own responsibility for it
By Gerry Downing 17 February 2020
Extracts: I accept the central line of the document below by Alonso from France that sets out my responsibility for the crisis in SF.  I also accept his judgment on Ian Donovan's lurch to the right since 2015:
When the fusion in 2015 only took place, I did not examine too closely the politics of Ian's Draft Theses on the Jews and Modern Imperialism  in 2014, which I now repudiate. [1] The second mistake was to accept too easily, again without serious examination, the assurances Ian gave me that Gilad Atzmon was not antisemitic and was indeed only a left wing Jew who defended the Palestinians by denouncing his own ethnicity. I made no political concessions in the interview with Atzmon in January 2018 and I was entirely correct in the first paragraph but no longer agree fully with the ending of the introductory statement to the article.

After a far closer examination of his politics I now think he has no place in the struggle against Zionism and can only do damage to the cause of the Palestinians by painting opponents of Zionism as fascists. I now believe he is not only racist and antisemitic but also a left fascist ideologically.

……..

I made the ill-considered concession because I had lost two Trotskyist militants from SF who were politically educated in the history of Marxism but who capitulated to the right wing pressures. I desperate needed someone who understood the history of the Marxism-Leninism-Trotskyism, at least to a certain level and so made that alliance with Ian, which I now recognise as opportunist. It is in general impossible for Marxist theoreticians to encounter another that agrees with him or her on every detail; Marx and Engels had differences and so had Lenin and Trotsky, nonetheless the former had close enough agreement to found the science of Marxism and the latter enough to lead the Russian Revolution to victory.

…

Subsequent arguments saw Ian defend Atzmon's admiration for Ku Klux Klan man David Duke. He wrote to me on Facebook:

"If you understood why Political Zionism is worse than Apartheid and Jim Crow you might gain some insight. Clue: read Moshe Machover on different types of settler colonialism. If you understand that, you might understand why (Alan) Dershowitz (arch Zionist) is worse than David Duke. Some forms of colonialism are genocidal. Some are not."
…

In September 2019 I encountered a post forwarded by one Devon Nola which contained the following sentence:

 "One of the first new laws created by the Jewish Bolsheviks when they took over Russia was to make "antisemitism" punishable by jail or death. Despite its freedoms, the United States is now following in Russia's footsteps, with Jews like Chuck Schumer leading the charge." [3]

The subsequent defence of this outrageous fascistic post, the notion that the Russian Revolution was a Jewish-Bolshevik conspiracy and other far rightist positions, many that repeat the propaganda of the White Armies and the Nazis against the Russian Revolution, by Devon Nola and Gilad Atzmon demonstrated to me that they were enemies of Trotskyism and socialism in general. [4] This shock and subsequent acrimonious debates with Ian and his Trotskyist Faction convinced me that this political current was, in fact, left Strasserite-Mussolini fascists. Ian Donovan and his Trotskyist Faction made it an absolute principle to defend this fascistic current.

Here he declared himself a fascist. As these arguments developed it became clear Ian had developed a full blown ideological outlook in lockstep with Atzmon
Gerry Downing states,
Draft Theses on the Jews rejected now repudiate the use of the term "the world 'Jewish-Zionist bourgeoisie'" and the whole notion of a Jewish-Zionist imperialist vanguard as antisemitic tropes.
More: Alonso's comment from France
It was not that anybody followed the Socialist Fight "line" in the first place, but the way it reflected the existence of a Red-Brown trend that concerned people.
The further evolution of Donovan will be of interest.
This is his immediate response:
This has to be the most pathetic, humiliating document I have read in many years in politics."

..

There is nothing new about this behaviour. All revisionists and betrayers of Marxist politics always behave like this. You will be exposed just the same way as previous betrayers.