Posts Tagged 'Labour Party'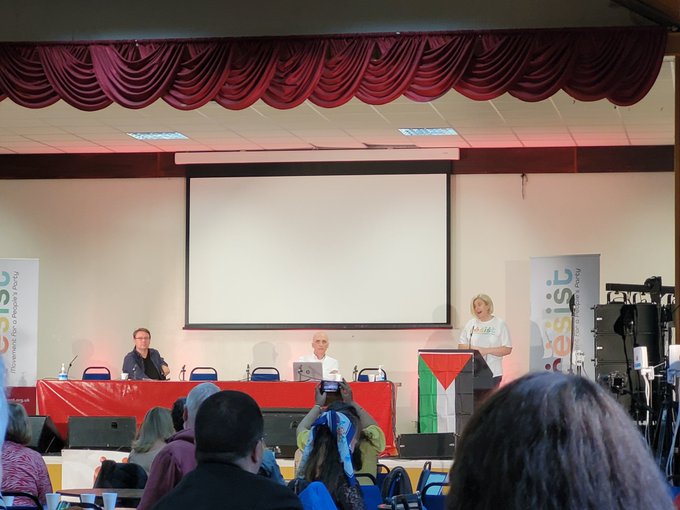 Packed out already!
Speakers represent a wide range of left opinons, from the Communist Party of Great Britain (Marxist-Leninist), the Workers Party of Britain – Jodi Brar, The Monster Raving Greenstein Party, Jackie Walker, international support comes from the red-brown Grayzone (Max Blumthal and Ben Norton) Calos Garcia Hernandez (Funny Money Man, see note (1)), Vox Political, and so it goes.
Support in Swindon is growing apace:
Resist call itself a Movement for a People's Party – not workers' party one has to say.
Williamson has allied with this bloc in the past, before becoming enamoured with George Galloway and the Workers Party of Britain.
Where stands he now?
And…
What is Resist's line on this new development?
Bringing the left together
The leadership bodies of LAW (Labour Against the Witch-hunt), Labour in Exile Network (LEIN) and the Labour Left Alliance (LLA) are proposing that the three organisations should enter a closer working relationship.
With two of LAW's leaders at the Festival, and no doubt many, or at least a few LAW, LIEN and LLA supporters there, this weekend is an ideal occasion to discuss this important development.
******
(1)" Fiat socialism' would enable an open and prosperous society governed by the principles of modern monetary theory (MMT). A society without unemployment or poverty, in which everybody had a decent job (either in the private sector, or in the public sector) allowing people to fulfil all their basic needs and coordinate their working and private life because of reasonable time schedules. A society in where public services, education and health access were of the highest quality, and in which the level of prices remain stable. This isn't just a socialist pipedream. By using MMT as a lens to understand the monetary system, it's a realistic possibility, but it requires the political will to jettison neoliberalism .Carlos García Hernández – Fiat Socialism and Modern Monetary Theory (MMT)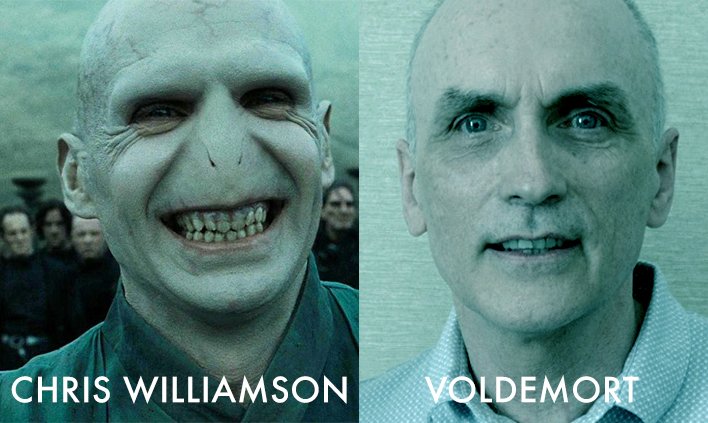 "Brave and principled Labour MP" – Weekly Worker.
A beautiful friendship has blossomed in recent months: Chris, 'Lord Voldemort' Williamson, and Tony, 'Monster Raving' Greenstein.
Our Super Sleuths, Snappers and Ace Reporters have been on the case.
In the Weekly Worker today Greenstein writes,
Tony Greenstein reviews 'Labour, the anti-Semitism crisis and the destroying of an MP' by Lee Garratt (Thinkwell Books, 2021, pp237, £10)
"The suspension and forcing out of Chris Williamson from the Labour Party was a watershed moment in the death of the Corbyn project. Alone amongst Labour MPs, Chris understood that the Zionist so-called 'anti-Semitism' campaign was not about anti-Semitism, but the removal of Jeremy Corbyn from the leadership."
"The suspension of Williamson and the refusal to support him when under attack by Tom Watson and the right was perhaps the most shameful aspect of Jeremy Corbyn's leadership – more shameful even than the suspension and expulsion of Jackie Walker, Marc Wadsworth, Ken Livingstone and myself."
"Owen Jones played a particularly disgusting role in the attack on Williamson. He was The Guardian's faux left columnist who, lacking all arguments, resorted to insults describing Chris as the "king of the cranks" for having something Jones himself lacks – principles. Jones joined the clamour against Corbyn, writing, 'Jeremy Corbyn says he's staying. That's not good enough' (March 1 2017), a month before the general election."
"Chris Williamson will long be remembered as a brave and principled Labour MP who was let down and betrayed by those who are only in politics for what they can personally get out of it. All those Socialist Campaign Group MPs are not fit to walk in his shadow."
For an alternative view of Chris Williamson see:
Will Greenstein be at this event?