Archive for the 'Fascism' Category
Campaign Already Faces Storm.
«Zemmour boys» et instrumentalisation des victimes du terrorisme : une plainte déposée
Libération yesterday.
The 13onze15 association has filed a complaint after the broadcast, Tuesday afternoon, of photomontages of victims of terrorism by supporters of the editorialist who wish to see him as a candidate for 2022.
Associations and families of victims of the attacks do not have harsh enough words to denounce the exploitation of their loved ones who fell on November 13, 2015 by circles campaigning for the candidacy of Eric Zemmour in the presidential election of 2022. This The campaign was organised and broadcast by the networks of the columnist convicted of inciting racial hatred – but who however carefully kept his distance – with the keyword #NosViesCountent on Twitter. An unworthy and dangerous manipulation according to relatives of victims contacted by Liberation.
From Tuesday, July 19, the "Generation Z" group, which claims to be a youth movement supporting a potential candidacy of the far-right polemicist Eric Zemmour for the presidential election, as well as Twitter accounts supporting the editorialist, has been disseminating photos of victims of attacks as part of a digital campaign. A complaint was lodged by an association.
Among these photos, victims of the Bataclan, the terraces of November 13, but also the couple of police officers killed in Magnanville (Yvelines), in June 2016, Father Hamel killed in his church in Saint-Etienne-du-Rouvray in 2016 The faces of victims who died during various events which had marked the national debate are also found, such as the young Victorine , found dead in Ville (Isère) in September, Brigadier Eric Masson , killed during a check in Avignon in May , or Adrien Perez , killed leaving a nightclub in 2018 while trying to defend a friend.
By Samy Adghirni and Daniel Zuidijk29 June 2021,
Zemmour is a controversial television pundit, who makes the leader of the anti-immigration National Rally look soft. There's been speculation for weeks about whether Zemmour would enter the race in April 2022. He hasn't confirmed his intentions — but his supporters have taken matters in their own hands, plastering placards of him wearing an enigmatic half-smile on walls across the country.

While Zemmour and his supporters have often benefited from great media visibility, he'd get only 5.5% of votes in the presidential election, according to a recent poll by Ifop. That places him way behind Le Pen, who's polling second behind President Emmanuel Macron.
While this may split the Rassemblement National vote for Maine Le Pen, – if it is more than self-publicising for Zemmour and his friends – this campaign indicates just how far the extreme right in France is prepared to go publicly these days.
It goes without saying that using the victims of terrorism for this so-called Presidential bid is about as low as you can get.
From Victor O and Simon H
Red Eureka Journal Founding Statement
By Red Eureka Journal Editorial Board
12/6/2021
Red Eureka Journal has been formed to provide revolutionary theory to the Australia people. As far as we are aware, it is the only theoretical journal in all of Australia that upholds Marxism-Leninism-Maoism, which is Marxism today and the only ideology of the Proletariat. For this reason we see it as an important step towards the reconstitution of the CPA, the initiation of People's War and the establishment of Socialism.
We feel it necessary to clarify that principally Maoism is distinct from Mao Tse-Tung Thought and that we have no affiliation with the revisionists in the so called "CPA-ML", who despite popular misconception, officially reject being called Maoists. They are not genuine followers of Mao Tse-Tung Thought or of Maoism.
Principally Maoism was synthesised by Chairman Gonzalo in Peru. We vehemently uphold him as the greatest living Communist on the face of the Earth. Accordingly, we also uphold the Communist Party of Peru (PCP) and the Peruvian People's War which is still being waged to this day.
It is a common sentiment among mainly younger and richer students that the working class movement is rife with splitting and in fighting, and that the weak position held by the working class is due mainly to sectarianism and struggling among ourselves. This sentiment is often shamefully exploited by the revisionists to trick students into "unity" with revisionism. On the contrary, we hold that there has been far too little fighting in the working class movement by Marxism against revisionism which has allowed many (many) various opportunist and petty bourgeois sects to appear and go largely uncontested by Marxism, internally and externally.
We remind our readers that the organisation you choose to affiliate with is the organisation you choose to die for. Every so called revolutionary organisation has to understand, at least in words, that we are headed for war. When that time has been brought about there will be no mercy, no "unity" between Communists and revisionists, you have to be prepared to die for your organisation. To give your blood to see their political line fulfilled. There is a general lack of understanding of this point among mainly the richer students, a tendency to see this as a game or a hobby. The revisionists will take full advantage of this ignorance to throw those vulnerable into the front lines to die for them. They will take these youth and unapologetically use their blood to push a political line that does not even represent their interests. We emphasise this to give people a bit of reality, to free their minds from narrow thinking that does not realise that our lives are dependent on our politics.
It is commonplace for young members of "parties" such as the "ACP" or SAlt to be unaware of what their organisation's line is. Not just on minor points but on central issues. These members become attracted because they see activity coming from these organisations but are easily led astray and fed a bankrupt line which takes a distorted Marxist form. What we are urging these people to do is to widen their thinking. They should take in all the views around them, including the correct, incorrect and potentially incorrect ones and then make an assessment of the situation. If you aren't even aware of your own organisation's political line or the political line of those who oppose them then how can you make an accurate assessment? The issue is too important to be ignorant.
In the rebellious spirit of The Red Eureka Movement this journal is dedicated to struggling and eradicating revisionism. We are unapologetically and completely subordinate to the Proletariat, their movement and their ideology which is Marxism-Leninism-Maoism, principally Maoism. Despite being a new effort, we will do all in our power to serve their interests and contribute to bringing about the seizure of political power in Australia.
We encourage our readers to send in their questions or comments on the articles published. We may in some cases publish articles sent in from readers.
GLORY TO THE PEOPLE OF AUSTRALIA!
LONG LIVE MARXISM-LENINISM-MAOISM, PRINCIPALLY MAOISM
Comment.
To be honest, what a bunch of loony-bin social fascist scum!
My earliest memory of Peru is a newspaper photograph from 1980 of dead dogs hanging from lamp posts in downtown Lima. Their stiff bodies were wrapped in posters that said: deng xiaoping son of a bitch. In the picture, bewildered policemen are cutting down the bodies in the early-morning light. Some of the dogs drip blood, others are painted black, but most are simply dead.
I was living in Mexico, where my family had been granted political asylum. My father was neither a terrorist nor a bomber. He was just a left-wing journalist. But back in those years, that was reason enough to be exiled. We would avidly read any news about Peru, and on this occasion the papers carried a photo of cops cutting down dogs. The street beyond the dogs looked filthy, dismal. To me, the black-and-white photo was the real colour of the city. I was five years old and that, insofar as I understood things, was my country.
In our house, the picture – and the murders that came later – was the subject of lengthy deliberations. My father's friends wondered if the time was ripe for a revolution in Peru. For all of them, revolution in Latin America was imminent, as inevitable as hurricanes in the Caribbean. They never wondered if it would come but only when, and in which countries it would triumph. At home, in long sessions cloudy with cigarette smoke, bearded men in tortoiseshell glasses would debate, conspire, or just hide out.
While my 'uncles' were changing the world, we, their children, would play in my room. We must have been a rather picturesque gang – preschool kids with Sandinista Front for National Liberation T-shirts and Che Guevara notebooks. Our identification papers all said 'political refugee'. I had a T-shirt with Saddam Hussein's picture on it. My favourite game was 'guerrilla warfare'.
I lived in this alternate reality until the day democracy returned to Peru, and freely elected President Fernando Belaúnde guaranteed all exiles a peaceful return. My parents were happy to return to our country. But I remembered those dogs hanging from lamp posts and didn't think it was such a good idea.
In the mid-1980s, the Shining Path was fast becoming the most lethal guerrilla force on the continent. These revolutionaries looked nothing like my father's friends; in point of fact, they were more radical than most Latin American subversive groups: they considered Cuba a right-wing state; the Soviet Union an imperialist equivalent of the United States. And the 'open' China of Deng Xiaoping was for them a revisionist regime that had betrayed true revolutionary values. They also held Che Guevara, whom they called a 'bourgeois clown', in contempt. And they were right about one thing: Che's military strategy was useless in the nations of the Andes. After all, he had been captured and put to death in Bolivia, a country geographically similar to southern Peru. So rather than copy the tactics of guerrillas all over the continent, the Shining Path studied Mao's experiment and designed a war for poor peasants, or peasants who were in a pitiable state beyond poverty.
Instead of buying weapons from Cuba or Nicaragua, the Peruvian Maoists killed people with rocks, clubs and knives in hand-to-hand combat. That gave them operational independence. But it also desensitized them when it came to using violence. Besides, the senderistas wore no uniforms but disguised themselves as civilians and under this cover harassed the army. In turn, the armed forces began firing on the civilian population. Finally, the senderistas tried not to win over the population because it was equally effective to terrorize them. For instance, in the early 1980s in the village of Lucanamarca, they used machetes to kill sixty-nine people in a single day. And ten years later, on 16 July 1992, they packed a car with half a ton of plastic explosives and blew up a business street called Tarata during the rush hour. Twenty-six people died that night, with 150 wounded. More than four hundred businesses and 164 apartments were destroyed. Doing things like that made them into the most lethal guerrilla force on the continent.
The Shining Path took control of a third of rural Peru. But to win the war against the state they would have to conquer the capital, which is where I lived. The senderistas' strategy was to seize control of the poor neighbourhoods around Lima and from there to attack the population within the city. Tales of hordes of beggars who would some day charge down from the hills to attack our houses and steal our belongings fuelled my childhood nightmares.
The violence also created daily inconveniences. We learned to put tape on our windows so they wouldn't shatter when the shockwave from a bomb blast hit. We learned to dive for the floor when we heard shots. If we ate out, we would dine early so we could get home before curfew or, conversely, we would go to parties very late so we could return after curfew. We learned never to park opposite military installations because the soldiers had standing orders to fire on any parked car. Over time, you can get used to anything.
The most frequent – the signature senderista terrorist attacks – were power outages, which they produced by dynamiting the towers carrying high-tension wires. They always chose Christmas or New Year, when families would be at home, to inflict maximum inconvenience. And always at midnight. Power outages were the only events in Peru that took place punctually.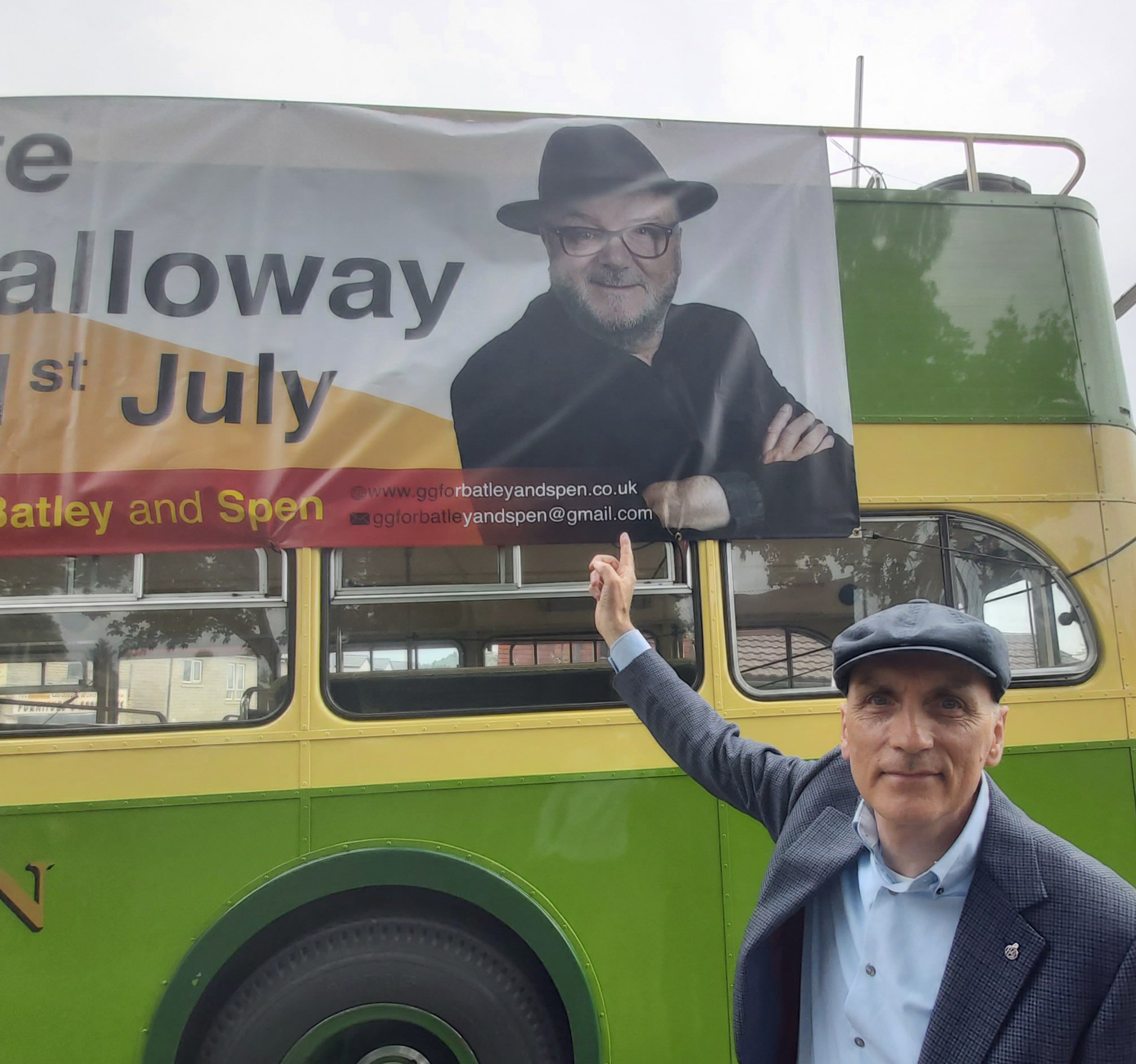 Chris Williamson: Top Morning Star Commentator and Leading Red-Browner.
Even for Williamson this is a new low:
British foreign policy – cui bono?
Just take a gander at this drivel!
A group of EU remainiac MPs refuse to believe that the British people willingly voted to leave the European Union.
Instead, they are insisting that it was all Russia's fault. These jokers are so obsessed with this fanciful notion that they are taking the government to court for not launching an inquiry.
They are incapable of acknowledging that people rejected the EU's neoliberal project and want something better. Something that serves the interests of the people instead of the elites.
The tout continues,
That was the political programme of the Labour Party under Jeremy Corbyn's leadership and it precipitated the very British coup that deposed him, in which those same parliamentarians participated.

The fourth estate, and the deep state, were deployed to crush the Corbyn project. A project that defied the neoliberal consensus and prioritised peace and disarmament over war and arms sales — in short, a project that challenged the imperialist status quo, and that was unconscionable to the powerful vested interests behind the coup.
Mouth froths as Williamson sips his quinoa tea,
The plot was disclosed in a series of documents that were leaked earlier this year.
Max Blumenthal broke the story in the Grayzone, and investigative journalist Kit Klarenberg also covered the scandal.
They revealed that the Reuters Foundation, and BBC Media Action, were engaged in a covert information warfare campaign.

These supposedly impartial media giants were working alongside intelligence contractors known as "the Consortium."
The project was overseen by a mysterious FCO department called Counter Disinformation and Media Development.
It ran a series of training programmes for Russian journalists to produce an "attitudinal change in the participants."

I had raised the FCO's shady shenanigans in the House of Commons through a series of oral and written questions.
I was particularly interested to find out more about why the government was bankrolling the Integrity Initiative, which has received millions of pounds in public money.
This supposed charity was established by the Institute for Statecraft to counter Russian disinformation.
But I was stonewalled at every turn by ministers citing national security for their reticence.

My persistence seemed to upset the Foreign Office Minister, Alan Duncan.
He referred to me in his recently published diaries, when he wrote the following revealing passage: "It's all being pushed by the odious Chris Williamson, the hard-left Labour MP who's probably the most hated man in Parliament."
What an accolade! Given the calibre of our present parliamentarians, I would be more concerned if he had said I was the most liked man in Parliament.

Which brings me back to the question I posed at the beginning — whose interests does British foreign policy serve?
If more of us started asking that question, policy-makers would find it impossible to justify the existing status quo.
Chris Williamson was MP for Derby North from 2010-15 and 2017-19.
This is the stripe of the man these days:
This tout has form: