Archive for the 'Labour Party' Category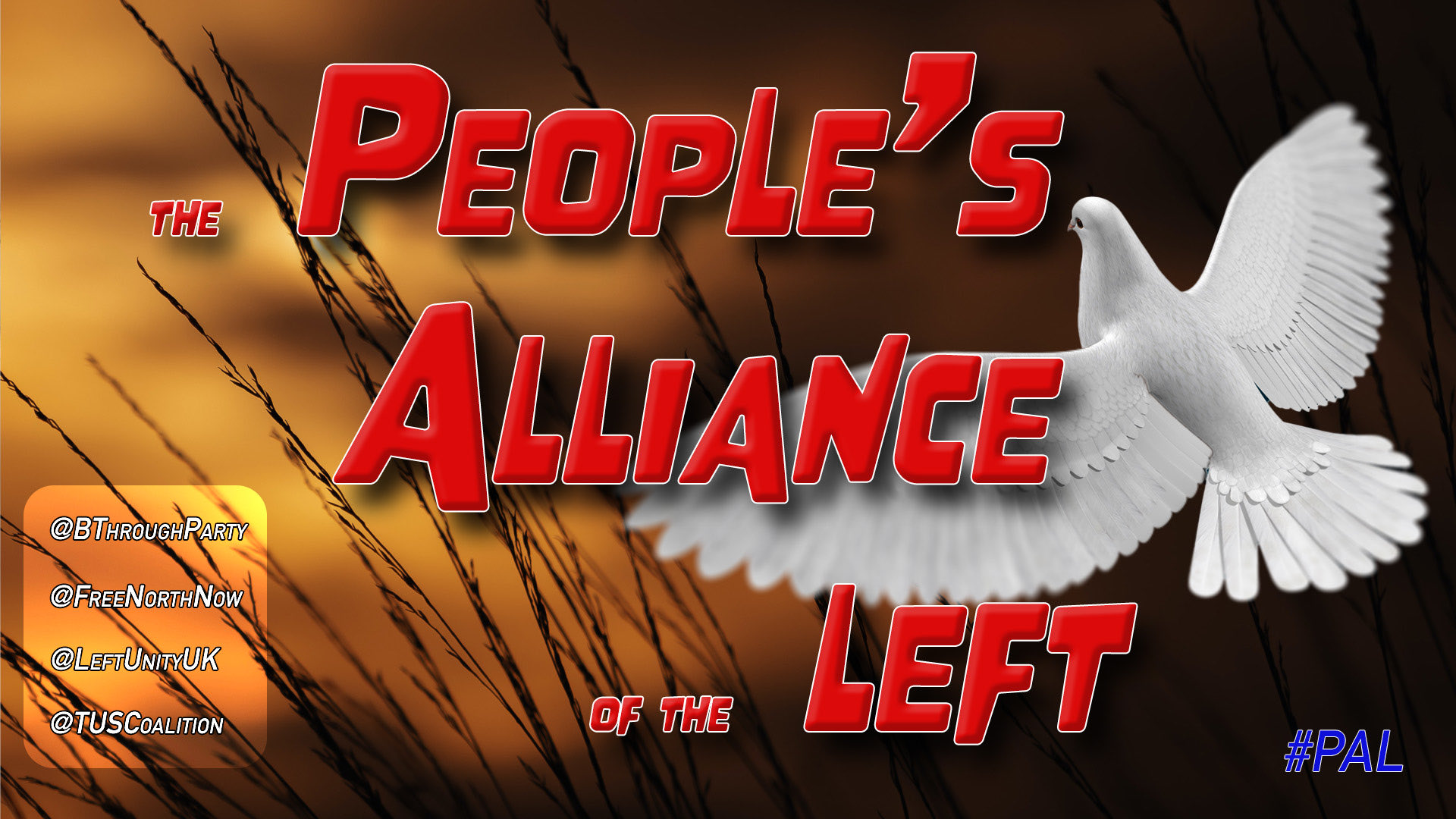 A Rotten Bloc.
At the end of the 19th century some people on the British left, and elsewhere in Europe, got swept up in the craze for occultism and spiritualism (Le xixe siècle à travers les âges, Philippe Muray, "It was in the 19th century that social-occultism was formed, this explosive and unheard-of mixture…. of socialism.") In this land Theosophy was probably the best known strain of thought. Annie Besant (1847 – 1933) was the most significant of the socialist theosophists.
It is hard to summarise such a mixture of ideas. Besant, for example, was an anti-colonialist, a trade unionist and in many respects admirable. But it is this Blog's conviction that such beliefs involved hearing voices and messages from beyond mundane existence. "The main purpose of establishing the society was to prepare humanity for the future reception of a "torch-bearer of Truth", an emissary of a hidden spiritual force that, according to theosophists, guides the evolution of mankind."
The People's Alliance of the Left also seems to have been formed on the basis of messages that transcend ordinary perception.
Left Unity writes,
In the face of the movement of the Starmer Labour Party leadership to the right, and its continued exclusion of former Leader, Jeremy Corbyn, from the whip, it is increasingly necessary to give voice to a true eco-socialist alternative. Particularly so in the face of the attacks of an extremely right-wing authoritarian Tory government, which the Labour Party is doing little to oppose (so much so that it can welcome into membership a Tory MP who has voted for all those attacks).
Pause, Starmer called for Johnson to resign in one of the vigorous interventions of his leadership.
We welcome any initiative to bring together like-minded radical socialists and progressive social movements.
Pause: "Groups that have so far agreed it are Left Unity, Breakthrough Party, Northern Independence Party, and the Trade Union and Socialist Coalition (TUSC). "
Left Unity were opposed to Brexit and took part in the campaign by Another Europe is Possible for a Second Referendum.
TUSC backed the Arron Banks funded 'Trade Unionists Against the EU'.
TUSC is part of the miniature labour movement, including the National Shop Stewards Network, and (nominally) the RMT. It is run by the Socialist Party (fully speaking the Socialist Party in England and Wales, SPEW). Apart from being Brexit 'ultras' the SP has an odd bureaucratic version of Trotskysim (with few admirers in the wider Trotskyist movement). It has spent many decades in a futile attempt at 'party building'. In 2019 it suffered a damaging split, which left it adrift from many of its international allies in the Committee for a Workers' International.
TUSC electoral results including being beaten by the Monster Raving Looney Party in a local contest last year. Their votes rarely exceed a few dozen.
Left Unity continue:
As a significant contribution to building this left collaboration, Left Unity welcomes and will participate in the initiative by Thelma Walker (former Labour MP for Colne Valley) to create a Peoples Alliance of the Left (PAL).
"In November 2020 Walker resigned from the Labour Party. In May 2021, she stood as an independent candidate endorsed by the Northern Independence Party (NIP) in the 2021 Hartlepool by-election and lost her deposit."
The statement says,
Separately from PAL, but not as a function of PAL, those parties that stand in elections (Breakthrough, NIP, TUSC, Left Unity) will seek to cooperate over standing in elections – i.e. aim to avoid standing against each other & offer mutual support to each other's candidates where possible. Candidates will stand as candidates of the constituent party (not PAL itself). This electoral cooperation does not imply electoral support from any organisations involved in the wider PAL coordination discussions who are not electoral parties.
In other words SPEW will continue to build its own "new mass workers' party".
The nasty NIPs , like the SP are a "more borders" party. The SP backed Brexit. NIP's views on Brexit aside, they want "independence" for the North. At its Conference last year LU was to have debated this motion, "Yes to Left Unity No to Northern Separatism – Oliver Charleston. But " Not Moved – so not carried."
These groupuscules are largely isolated from the 'masses', from protean forms like the Breakthrough Party, to hardened sectarians like SPEW.
The idea that they could play a part in helping " Secure a socialist government." is laughable.
Look at the state of this supporter's comment boxes:
Note: "Skwawkbox understands that at least another six groups will announce their involvement in PAL's discussions and wider campaigns in the near future."
But hark!
One torch-bearing voice calls from the beyond…
Rees-Mogg, Johnson was "very rigorous about the rules." Needs no criticism from his 'humble servants' (Channel Four this evening)
This is on Channel Four News now.
Gary GibbonPolitical Editor
Labour is in the lead by 11 points in "red wall" seats, according to an exclusive poll commissioned by Channel 4 News.
Not everybody is happy. Former Labour supporting site Skwawkbox comments:
They are calling it the debate of the year!
Tony Greenstein's best friend tweeted a couple of days ago:
From the Monster Raving Greenstein Party (canal historique):
Is it possible to salvage anything from the Corbyn Project or is the socialist left destined to talk to itself?
The process of forming a new organisation began at the end of November when All Members Meetings of Labour-in-Exile-Network and Labour Against the Witchhunt voted to merge into a single organisation. Both LAW and LIEN had been proscribed by Labour's National Executive Committee last July 20th.
The decision of the 2 organisations to merge was taken in the teeth of opposition from Labour Party Marxism which is the Communist Party of Great Britain in the Labour Party. 5 of the 6 members of LAW's Steering Committee were also opposed to the merger and 4 of them explained their reasons in a statement Why we resigned.
his was accompanied by an article both in Weekly Worker and on the LPM website Something serious is needed: confronting Tony Greenstein and Merging into a cul-de-sac. I replied with Not a liquidation? and Self-declared heretic replies.
The fact that the CPGB and its leading theoretician Jack Conrad felt the need to personalise a political disagreement (Note: Heaven Forefend that Monster Raving should stoop so low! ) suggests that the CPGB is finding it difficult to mount a sustainable argument.
LPM insisted, contrary to all the evidence, that what was being proposed was not a merger but a liquidation and notwithstanding the evidence they have continued to insist that this is the case.
A trusty ally comments on his site comments,
As ever Tony your political instincts are spot on for me. LPM and certainly the CPGB will be consigned to the outer political reaches which is where they have always been.