Archive for the 'Marxism' Category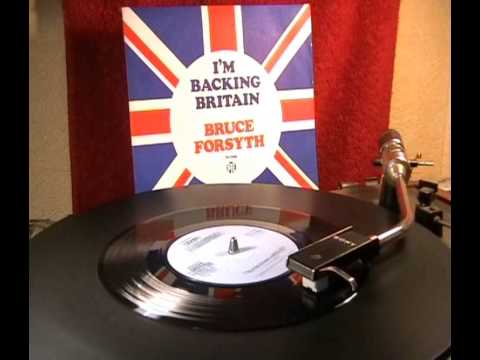 "Build It In Britain Again".
"Labour leader outlines UK-first strategy as he sets out plan for post-Brexit industrial revival"
Because Labour is committed to supporting our manufacturing industries and the skills of workers in this country we want to make sure the government uses more of its own money to buy here in Britain.

The state spends over £200 billion per year in the private sector.

That spending power alone gives us levers to stimulate industry, to encourage business to act in people's interests by encouraging genuine enterprise, fairness, cutting edge investment, high-quality service and doing right by communities.

But to ensure prosperity here we must be supporting our industries, making sure that where possible the government is backing our industries and not merely overseeing their decline.
These are some further statements:
A Labour Brexit could provide real opportunities as well as protections for our exporters.

It's not just that our new customs union would provide the same benefits that we currently enjoy in the EU's customs union but our exporters should be able to take proper advantage of the one benefit to them that Brexit has already brought – a more competitive pound.

After the EU referendum result the pound became more competitive and that should have helped our exporters.

But they are being sold out by a lack of a Conservative Government industrial plan which has left our economy far too reliant on imports.
And,
The rise of finance is linked to the demise of industry.

Between 1970 and 2007 finance sector output grew from 5 per cent to 15 per cent of total economic output.

Manufacturing meanwhile decreased from 32 per cent to 12 per cent.

The next Labour government will rebalance our economy so that there is prosperity in every region and nation.

We will do this by setting up a national investment bank and a network of regional development banks to provide capital to the productive, real economy that secures good skilled jobs.
This speech coincides with the publication in New Left Review of an ambitious study of Corbyn's political and economic strategy by Robin Blackburn, Older readers may recall that the author was once active in coming along to left wing meetings.
There is much wishful thinking on Blackburn's views on how to "enhance popular resistance to, and potential control over, the accumulation process." and promote democracy and popular superintendence of the social surplus and how it is invested."
But more immediately relevant is a description of the policy advisers behind the Labour Leader and his ally, John McDonnell.
McDonnell's economic advisory team has seen some turnover but seems to have reconsolidated since the 2017 election, with 39-year-old James Meadway, former senior economist at the NEF, playing a central role.

At the NEF, Meadway's paper 'Why We Need a New Macro-Economic Strategy' portrayed the UK as 'chained to a dysfunctional, over-exposed financial system that is symbiotically linked to a weak real economy'—'a weak economy sucks in imports, requiring finance; a continual demand for financing helps support a bloated financial system', leaving policy-making overly vulnerable to investors' demands.

'The key to breaking the grip of austerity is to undermine the financial sector', Meadway argued. 'The key to undermining the financial sector, in turn, is to reinforce the real economy.' Tools to shrink and reshape the financial sector could involve debt cancellation and breaking up the banks. Those for strengthening the productive economy included not only the orthodox notion of a State Investment Bank—the state-owned Royal Bank of Scotland could be used to finance projects with clear public objectives—but also more unconventional policies: injections of Quantitative Easing cash directly into real economic activity, such as financing Dieter Helm's £500bn project for green infrastructure: 'used wisely and sparingly', popular QE could be 'a major blow against the domination of private finance over public economic outcomes'.

Robin Blackburn. The Corbyn Project. New Left Review. No 11. May/June 2018.
To get a flavour of this we cite the following -from the recommendations in Why we Need a New Macro-Economic Strategy.
Introduce capital controls. By making movements of capital in and out of the UK more expensive, they become less desirable, reducing speculation Measures like an emergency tax on capital inflows; unremunerated reserve requirements; legal restrictions on derivatives positions and restrictions on overseas ownership of residential property could manage the flows of capital to attract more stable investments.
We note (which Blackburn does not) the following conclusion from a histrionic denunciation of the EU by the same Meadway in 2015.
For those in the UK, two things are necessary. First is to support all those resisting new austerity measures, whatever the presumed character of the government. Second, to reject Britain's continued membership of the EU. It is simply not possible for anyone in good conscience to offer their support to an institution so manifestly and comprehensively opposed to democracy and committed to enforcing neoliberalism – whatever the price paid by its victims. Internationalism demands that we do whatever we can to undermine the European institutions. In our own referendum, on British membership of the EU, the left must vote No.
James Meadway. Counterfire 2015.
There are many people advising John McDonnell, including those, whom out-of-touch Robin Blackburn appears not to have heard of,  like Prem Sikka (Tax-haven transparency won't stop money laundering in Britain Guardian May 2018) and those he has, Ann Pettifor (although there are good  grounds for believing she has not had had any results for her advocacy of radical Keynesianism).
One can see Sikka's concerns (part of a group studying the issues)  in Corbyn's phrases about the need to  "chase dodgy money out of the financial system" ,  "Getting the dirty money out of the City of London" and a " financial transaction tax".
But there is little doubt that Meadway's argument for a "productive" economy, within a national framework has an echo not just with the Shadow Chancellor but with Corbyn and his advisers, Andrew Murray, and his spokesperson, Seamus Miline.
Or, that is the conclusion one draws from today Corbyn speech: titled Build it in Britain.
It is hard to see how any of the proposals, hard to give a concrete form other than a wish to give British companies priority in government procurement and contracts, fulfill this ambition,
"It is about changing course so that people feel real control over their local economy and have good jobs that produce a consistent rise in pay and living standards, in every part of the UK."
But there are deeper economic problems:
This is a good summary.
Corbyn went full Trump in his latest speech about the benefits of Brexit – from an economic standpoint, that's alarming.

The Resolution Foundation this week shows incomes for the worst off in Britain are no higher than they were 15 years ago. Reshoring low-value manufacturing will not help such people, and will not restore depressed communities to economic health.

The reason for the record drop in the pound on the night of the referendum was a rush of expectation across financial markets that the UK economy will be considerably weaker outside the EU's single market and customs union. There's no long-term economic benefit implied in the currency slump – only cost.

Yet, in fairness to Corbyn, it's not mad to suggest that a weaker pound should be providing a short-term lift for manufacturing firms. Even the Bank of England has suggested that UK manufacturers have been in something of a "sweet spot", with sterling weak but Britain still, for now, remaining in the EU's economic institutions.

More troubling are Corbyn's comments on imports. "We've been told that it's good, advanced even – for our country to manufacture less and less and instead rely on cheap labour abroad to produce imports, while we focus on the City of London and the finance sector," he lamented.

There's nothing wrong with promoting a rebalancing of the UK economy away from its 30-year over-reliance on finance. Yet the implication that the UK would benefit from churning out manufactured products domestically that are currently made in the developing world is nonsense.

New research from the Resolution Foundation this week shows incomes for the worst off in Britain are no higher than they were 15 years ago. A major part of the reason is that low-skilled men have seen their weekly hours collapse. Reshoring low-value manufacturing will not help such people. Nor will it restore depressed communities to economic health. That is the kind of con artist's fantasy that Donald Trump has been spinning to US steel workers in the American rust belt.

The only sensible and feasible vision for the future of UK manufacturing is a high value added one, using skilled workers, cutting-edge equipment and, if necessary, foreign investment and expertise.

Corbyn's reference to "cheap labour abroad" smacks of the beguiling creed of economic nationalism. His remarks may not be explicitly anti-foreigner but they are still resonant of Trump-style tirades against corporate outsourcing.
Labour List makes the following point which should be underlined:
The key words "cheap labour" were taken out of context to make it seem as if Corbyn had blamed migrant workers for the UK's economic woes. This is what he actually said: "We've been told that it's good, even advanced, for our country to manufacture less and less and to rely instead on cheap labour abroad to produce imports while we focus on the City of London and the financial sector." He was talking about imports made abroad with cheap labour, not cheap labour here in the UK.