Posts Tagged 'Working Class'
"Blair calls for Labour to reject 'wokeism'". The papers have taken up the polling survey 'From Red Walls to Red Bridges: Rebuilding Labour's Voter Coalition' by Peter Kellner on the basis of Tony Blair's comment in the Foreword, "We should openly embrace liberal, tolerant but common-sense positions on the "culture" issues, and emphatically reject the "wokeism" of a small though vocal minority." This is no throwaway, "in 2019 – this time with the far left in control – we suffered our worst defeat, and for pretty much the same reasons, but this time without that engraved Labour vote." underlines the Third Way Labour leader. "The leadership should continue to push the far left back to the margins. The country must know there is no question of negotiating the terms of power with them."
The Mail, in case anybody has the wish to unlink the two, binds left and woke together,"Tony Blair has urged Labour to 'emphatically reject' wokeism and push the party's hard-Left factions 'to the margins' if it is to win power again."
The former Labour Prime Minister has every right to speak for himself in the publications of the Tony Blair Institute for Global Change. He is not alone. There have been unconfirmed suggestions that Blair has followed his ally, centrist President Emmanuel Macron. The French head of state has got his Minister of Education Jean-Michel Blanquer to set up a Think Tank to fight "le wokisme". (C'est quoi le « wokisme », cette idéologie que Jean-Michel Blanquer dit vouloir combattre ?). Supporters of New Labour must look with envy at Macron's la République en marche (LRM) which is not only solidly based on the centre ground, has no internal elections, whose policy is decided by the movement's leaders, and whose election candidates are selected by a centrally appointed " commission d'investiture".
The report, produced under the name of Kellner, who was educated at one point at what was known, while he was there, as Minchenden Grammar School in the most prosperous part of Southgate North London, and who is married to Labour politician Catherine Margaret Ashton, Baroness Ashton of Upholland, stands on its own merits. It is based on canvassing from Deltapoll – which questioned more than 2,500 former Labour voters and more than 3,000 who remained supporters.
Political analysts will look at the study in depth. It covers an issue at the heart of Labour strategy, "Peter Pulzer, one of the most eminent political scientists of his generation, wrote in 1967: "Class is the basis of British party politics; all else is embellishment and detail." He was right at the time. But in subsequent years, the links between class and voting began to fray. Today they have largely gone, their disappearance marked by the Conservative gains of 2019 of an array of traditionally safe, "red-wall" Labour seats across the Midlands and northern England – from Bishop Auckland (County Durham) to Bolsover (Derbyshire), Wakefield (Yorkshire) to Wolverhampton (West Midlands)."
But the study does underline the point about the culture wars, wokeism onwards: (Executive Summary).
So-called cultural issues, such as Brexit and immigration, have contributed to Labour's recent problems. This is despite the fact that British attitudes have become steadily more liberal in recent decades on a range of issues: the death penalty, abortion and homosexuality, but also on race and immigration. Labour maintained its clear majority support among manual workers in the early post-war decades despite the views of its core voters on these issues, not because of them. Liberal reforms were tolerated as long as voters were confident the party would deliver on jobs, homes, health, tackling poverty and boosting pensions. Today that confidence has gone. Economics no longer trumps culture.
The Conclusion of the report (PDF) says,
Just over 18 months after electing a very different leader from his predecessor, the party's reputation remains toxic among far too many of the voters it needs to attract. Voters of all stripes want a government that helps ordinary workers, pensioners and the poor, but too many think Labour prefers to defend minorities instead of tackling Britain's everyday economic and social problems. It's not so much that these target voters are obsessed by the cultural battles that Labour is doomed to lose. Rather, it is that Labour has gained the reputation of fighting the wrong battles by choice. It risks the most damning of political verdicts: irrelevance to people's daily lives.
A few provisional points can be made.
The political debate about the decline of working class politics goes back some time, as far back as (at least) Barry Hindess' The Decline of Working Class Politics 1971. This was framed in very different terms. Hindess wrote of the Labour Party, "the determination of local policy is now very largely in the hands of activists in the more middle-class areas", and that politics, at that time did not offer a choice outside of a narrow consensus (a 1960's version of "post-politics").
Today we have (Red Walls to Red Bridges):
Labour has failed to adapt to the loss of its historic, core voter base: manual workers in heavy industry, belonging to a trade union and living in council homes. Labour's collectivist politics used to chime with the lives of millions of its voters. The death of heavy industry, sale of council homes and the rise of consumer society all undermined Labour's traditional appeal.

Labour's failure to adapt has been masked by Britain's growing middle class, which has in turn increased support for the party over the long term. Demographically, the new dividing line in British elections is age, together with education. Labour does best today among students and graduates aged under 30, and worst among non-graduates aged over 50. These long-term demographic forces lie at the heart of Labour's failure to retain its so-called red-wall seats.
It is striking that in Deborah Matterson's Beyond the Red Wall (2020), travels, talks and interviews with the 'left behind', this is recorded,
"Listening to Red Wall Votes talk about social class – with the conversation generally revolving around their own working class status I was struck by the intensity of their sense of belonging to that class…None of the Red Wallers that I spoke to were employed in traditional manufacturing industries any longer, although most were manual workers, with the men typically working in construction. Some were now working on what was described by people in Darlington as the 'service sector' -baking, retail or class centres. Others were in the 'public sector': local government or health, often caring roles with most of the women in very location I visited seemed to do." "their social class was the key to their identity and a badge of pride." (Pages 85-6)
If there was one culture war that sticks out in Matterson's book it is Brexit. This figures from the Introduction, "Leavers thought Remainers were 'out of touch' 'politically correct', 'superior' and 'stuck up'. and the Conclusions: they wanted the Tories to "Stick to your promise", "the first and most frequently heard piece of advice."
There would be no paradox of those angels in marble who are proud of their class identity and loyal to the bosses' party and Brexit if we began by recognising that there has long been a strain or working class conservatism, going back to the first limited franchise for the upper reaches of workers under Disraeli (Angels in Marble: Working Class Conservatives in Urban England. Robert McKenzie. 1968)
Deference in modern terms has, some suggest, been replaced with a willingness to follow the lead offered by the right-wing pack that set itself up in the Leave campaign against "globalist" "cosmopolitan" "elites". Attacking the "politically correct" the "woke", covers under which to attack minorities, and backing Brexit, a totem to wield against all the previous objects, has let loose a new wave of identity politics, this time from the right. Some Blue Labour figures, such as Paul Embery, and one-time liberals, like David Goodhart, a whole slew of them in The Full Brexit, have taken the idea that the need to defend a vision of a rooted indigenous people, working class brave sons and daughters of the soil, against cosmopolitans and 'globalists' at work in institutions like the European Union.
This is what the talk about class can mean, defence against outsiders. It would need a lot more probing, but instead of solidarity amongst the new working class, those in service sector, public sector and manufacturing, not to mention precarious workers, one possibility on offer is a backward march to a cultural identity. This is not a class "for itself" with goals to improve the wider lot, a forward looking grouping of people based on inclusion, but a subordinated group grounded on exclusion.
Britain has not gone as far as France in this direction but readers of Christophe Guilluy's most recent book. Le temps des gens ordinaires (2020) will be aware his defence of the "heartland" of the "classes populaires" against "l'idéologie dite progressiste" of elites, the defence of diversity for minorities. Guilluy cites Brexit, a victory for "des gens ordinaires" (ordinary people) over "des classes supérieures " a triumph of left-behind Britain over London. He ends, as such polemics do, with a lengthy call to further regulate (restrict, end?) immigration. From Zemmour to Marine Le Pen the demand has been taken up..
Guilluy offers a highly ideological gloss on Brexit, but there is no doubt of its importance.
This is what Red Bridges says
One of the paradoxes of Britain today is that on a great range of issues, we are far more liberal (or, perhaps more accurately, less illiberal) than 40cor more years ago – but that a liberal outlook is more likely to lose votes. The Brexit referendum and the two general elections since show what can happen when the central question concerns national identity rather than economic and social progress – especially for older, once-solid Labour voters who have now deserted the party in such large numbers. In 1966, the voters of Smethwick reversed their 1964 decision. Labour regained the seat on a swing of 8 per cent. This time, culture mattered less, and the constituency behaved like the rest of Britain.
Can Labour achieve today what it did in Smethwick 18 months after losing the seat? The party might wish to say nothing about immigration,post-Brexit relations with the EU and national identity, but silence on such matters is unlikely to work during a fierce election campaign. Our research suggests two goals for the party. The first is to distinguish nationalism from patriotism – two distinct values that the Leave campaign so successfully fused together during the Brexit referendum. The second is to link patriotism to a compelling plan for improving people's daily lives. Labour is unlikely to win any argument for closer ties with the EU, or more liberal immigration.
A serious plan for improving people's lives is a priority for any Labour leadership. Some many consider that patriotic enough without having to use the word – which nobody has ever managed to distinguish for any long period from nationalism. The quiet love and respect for people, the 'classes populaires', the working people, and those unable to work, the retired, and the left behind, is a hallmark of the best in the Labour Party and democratic socialism. Does Blair wish to boot out every single Labour activist who believes in these ideas?
We can criticise cultural campaigns whose objectives (as in much US inspired 'woke' movements and in Tony Blair's Third Way) are equality of opportunity not equality of conditions for all. We can get annoyed at cancel culture – democratic socialism is based on freedom of thought and expression. We can be irked by forms of academic and political liberalism that turn illiberal as the rows about gender politics show.
But a campaign against Woke to follow the lead of right-wing identity politics?
This is to take up the themes of the worst kind of politics, whose direction Christophe Guilluy indicates all too well.
As political commentator, David Walsh says,
Too much reliance on focus groups is bad politics. I once spoke to a Millbank (as it was) staffer who told me "Inevitably after about 6 minutes a loud mouth racist emerges and everybody else there shrinks into themselves" He hated them and could not understand how some took them as gospel. Famously, John Smith went to his first one as party leader, left after an hour of CCTV and never went near one again.
******
(1)"a representative sample of 2,075 adults online throughout Great Britain between 10 and 12 September 2021. This was boosted by 6,104 further online interviews conducted between 14 September and 6 October, targeted to reach larger numbers of particular group".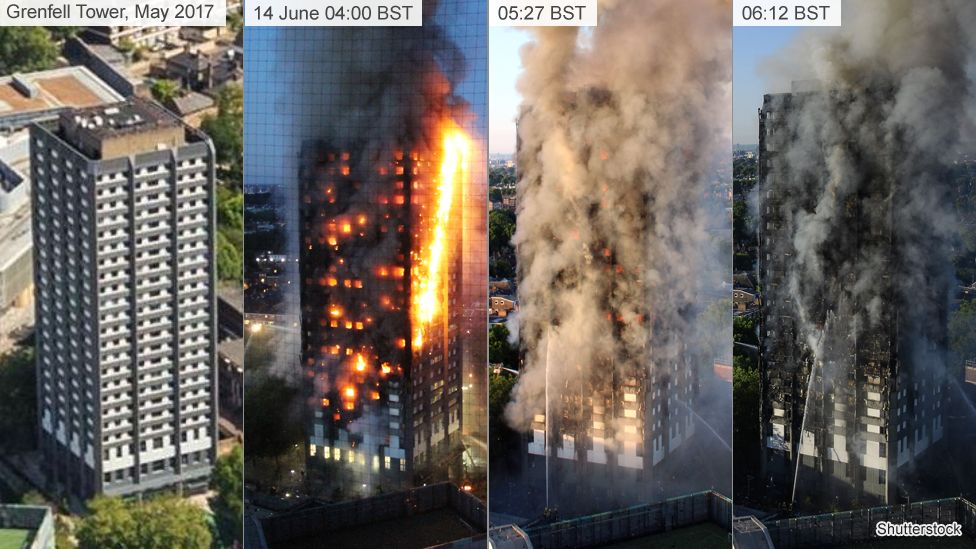 "Our fears over fire were ignored because we are working class."
The Evening Standard has just reported,
Grenfell Tower estate residents: Our fears over fire were ignored because we are working class.

Distraught residents of the estate where at least 17 people were killed in a horrific tower block blaze have told how they believe safety concerns were ignored because officials "don't care" about working class people.

Residents living in tower blocks close to Grenfell Tower on the Lancaster West estate said they were now "scared" for their own safety, and that managers and the council had not acted on concerns raised in meetings.

It comes after it emerged a resident of the tower block had written a chilling blog post after a renovation in 2016, saying only a "catastrophe" would lead to changes being made.

…..

Scrawled alongside tributes to victims on a wall outside Latymer Community Centre were messages calling for "justice for Grenfell."

Another referenced "poor people politics".

Cye Elliot, 75, a visa adviser who lives close to the estate, said: "It's just total neglect.

…

"It's arrogance, disrespecting people. Because they were working class they can get away with it.

He added: "You see the block where all these people were killed and then you see the people coming along with the kids going to private schools. It's poignant."
The Grenfell Tragedy is Class War
Writes Phil, A Very Public Sociologist.
The victims of yesterday's fire at the Grenfell tower in north Kensington are casualties of the class war. There is no other frame, no other explanation that can convincingly thread together the answers to questions about how this unnecessary and entirely avoidable tragedy happened, and why it was allowed to happen.
Shiraz Socialist posts,
Grenfell Action Group: "All our warnings fell on deaf ears"

It is becoming apparent that the residents of Grenfell Tower had made repeated representations to the (Tory) Council and the so-called Tenant Management Committee, about their fears over the safety of the building. But these were poor working class people, isolated within a prosperous borough. They were ignored, as the Grenfell Action Group's blog demonstrates.
The Guardian carries this story,
Grenfell Tower fire is corporate manslaughter, says Labour MP

David Lammy, whose friend is missing after the blaze, calls for arrests, as confirmed death toll rises to 17.

….

Lammy, the Labour MP for Tottenham, whose friend Khadija Saye and her mother, Mary Mendy, lived on the 20th floor of Grenfell Tower and were missing, gave a voice to the growing anger in the community.

"This is the richest borough in our country treating its citizens in this way and we should call it what it is. It is corporate manslaughter. And there should be arrests made; frankly, it is an outrage," he said.

"Many of us across the country have been caught up in an election knocking on housing estate doors, travelling up to the top floors of tower blocks and we know as politicians that the conditions in this country are unacceptable."

….

The newly elected Labour MP for the area, Emma Dent Coad, said there was growing fear among residents made homeless by the fire that they would be rehoused outside of the borough, in cheaper housing in places far from London, such as Hastings or Peterborough, where the council has tried to rehouse tenants previously.

"I can't help thinking that poor quality materials and construction standards may have played a part in this hideous and unforgivable event," she said.
The Mirror says
Grenfell Tower fire shows that the poor and working class are once again left behind to live in danger

The face of Grenfell is like the face of so many tower blocks across Britain – residents rely on the state to keep them safe and I fear they have been failed

….

There are real questions about the viability of these buildings.

New high rises being built across the capital are largely luxury apartments and pent-houses, and of course they are equipped with sprinkler systems, fire-proof walls and fire escapes.

Yet again we have one rule for the rich and the poor are being left behind and left in danger.
There is also this claim (Vox Political): Outsourcing firm Capita runs 'catastrophic' dispatch system that delays firefighters.
The Tories outsourced the fire and rescue service dispatching system to outsourcing profit-maker Capita in 2012. As a result, it doesn't work.
After the horrific scenes we witnessed there is great sadness and great anger across the country. There is little doubt that nobody is going to stop talking about the class issues involved; the simple reason is that it the contrast with the Tower bloc's neighbours is so stark, as anybody who has visited the borough can see, feel and touch. The image of the burning building is imprinted in millions of minds. A kind of whirling machine of faults that surrounds the origins and response to the tragedy, and the response to it, incarnated in the gruesome figure of Theresa May, the Council and its outsourced companies.
More than anything, it's that the residents will not keep  their rage to themselves.