Posts Tagged 'Turkey'
Religious and National Populist Culture Wars.
The BBC's Orla Guerin reports,
A change is coming to Hagia Sophia, which has endured since the 6th century, outlasting the Byzantine empire and the Ottoman era. Now, once again, it will be a mosque. But Turkish officials say Christian emblems, including mosaics of the Virgin Mary which adorn its soaring golden dome, will not be removed.

Making changes at Hagia Sophia is profoundly symbolic. It was Kemal Ataturk, the founder of modern Turkey, who decreed that it should be a museum. President Erdogan is now taking one more step to dismantle Ataturk's secular legacy, and remould Turkey according to his vision. The Turkish leader – who presents himself as a modern day conqueror – is making no apologies for the change. He says anyone who doesn't like it – and plenty abroad don't – is attacking Turkey's sovereignty.

Reclaiming Hagia Sophia plays well with his base – religious conservatives – and with Turkish nationalists. Critics say he's using the issue to distract attention from the economic damage done here by the Covid19 pandemic.

But many in the international community argue that the monument belongs to humanity – not to Turkey – and should have remained unchanged. They say it was a bridge between two faiths, and a symbol of co-existence.
The progressive  Peoples' Democratic Party, the HDP,  (Halkların Demokratik Partisi (HDP),  Partiya Demokratîk a Gelan) [party, (an associate member of the Party of European Socialists ) which holds 58 seats in the Turkish National Assembly, has condemned the move.
THis is already being greeted by religious reactionaries.
Religious prejudice overrides history.
The significance is lost of nobody who knows the history of Turkey, and  for people across the world who care about our common cultural heritage.
Secularists have made their views known.
This is the motive:
Turkey's ruler  Recep Tayyip Erdoğan  and his organisation, the Justice and Development Party (: Adalet ve Kalkınma Partisi), illustrate a national populism prepared to go further than culture wars against democrats and religious minorities.
The hounding of dissidents, the imprisonment of political opponents, and his blood-stained interventions in Syria and against Kurds across the region, not to mention his open use of Turkish forces to bolster his preferred side in the Libyan civil conflict (Erdogan Is Libya's Man Without a Plan.) , are more significant than this move to stake his claim as an international leader of hard right Islamism.
Yet this bigoted and deeply insulting move is noxious in itself.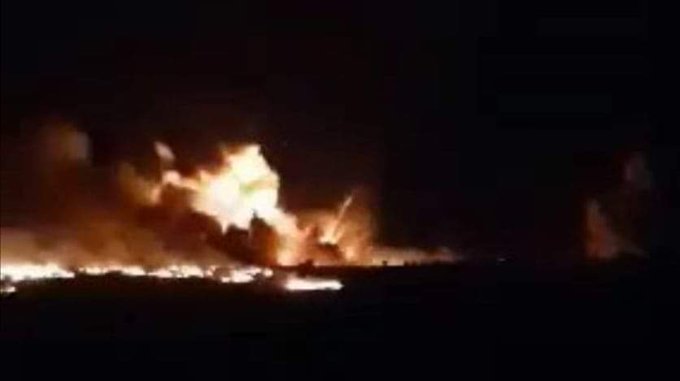 Turkey Bombs Sinjar: Yazidi Lives Matter.
Yazidi Exile Council of Sinjar calls to "stop Turkish attacks"
Survivors of the ISIS genocide in Shengal were among the targets of the Turkish state that carried out a massive aerial bombardment on several locations in South Kurdistan tonight.

As part of its genocidal all-out war against the Kurdish people in various parts of Kurdistan, the Turkish state has launched a wave of large-scale air raids in southern Kurdistan, northern Iraq tonight.

20 fighter jets of the Turkish army are reported to have conducted the massive campaign which started at around 00:00 local time. The strikes targeted several positions in the regions of Qandil, Maxmur and Shengal (Sinjar), including a refugee camp and hospital.
This is a heart-rending call: 
The Yazidi Exile Council of Sinjar (Shengal) released a statement and asked: "What use did it have to end ISIS if Turkey is allowed to kill us anyway?"

The statement of the Yazidi Exile Council of Sinjar (MŞD) reads as follows:

"Today, 15 June, 2020, Turkey again bombed Sinjar, Iraq in a targeted and intended strike against the Yazidis. In one night Turkey bombed the survivors of a genocide 8 times. It is likely that a hospital was deliberately hit.

How many of our people is Turkey allowed to kill before this finally ends? Will the US and EU Members stop Turkey killing us? What use did it have to end ISIS if Turkey is allowed to kill us anyway? Why was all the money spent on defeating IS if Turkey is allowed to do the same now?

It is well known that the Yazidi religious community is the oldest religion in Mesopotamia. The Islamic State attacked the Yazidi religious community on August 3, 2014, and a cruel genocide was carried out. After this genocide, we Yazidis decided to found our own self-governing forces and fight against IS. Since we received no help at the beginning and afterwards and were left defenseless to the IS by the local armed forces. We then founded YBŞ, the self-governing armed forces of Sinjar, on January 14, 2015. To date and during the liberation of Sinjar, we have lost hundreds of Yazidi men and women in the fight against IS.

Even after that, we received no support from the United States, the United Nations or the European Community in any way for the reconstruction or the further fight against IS. Since the liberation from the IS terrorists, the Turkish state has repeatedly attacked the region in and around Sinjar. Since October 2019, simultaneously with the invasion of the Turkish state in North-East Syria, the Turkish state has bombed the region of Sinjar five times before today. Several Yazidi self-governing militants were killed in these previous attacks by the Turkish state.

We however refuse to become Turkish proxies! That is why Turkey bombs us and calls us 'PKK'. The US confirmed officially that the PKK left Sinjar. The YBŞ is part of the Iraqi army. All the world knows that Erdogan is a dictator who calls everyone 'PKK' or 'terrorist' and who says 'no' to Erdogan. We continue even now to say 'no' to Erdogan. We will not become his subjects under his control.

The Turkish state repeatedly attacks the Sinjar region and bombs the YBŞ positions. Based on these facts, there is no doubt that the Turkish government wants to continue the genocide of the Yazidi religion and empty the Sinjar region. Turkey wants to force all ethnicities and religious groups to become its proxies and servants. We refuse that and that is why Turkey decided to wipe us out.

We appeal once again to the United States, which controls Iraqi airspace, to stop Turkey from attacking the Yazidis. In the five previous Turkish attacks since October 2019, many civilians have already been killed and injured. The Yazidis pose no threat to Turkey. Nevertheless, the Yazidis are exposed to the attacks of the Turkish state without protection. It is incomprehensible to us Yazidis why the international public silently accepts the attacks by the Turkish state and does not stop their NATO partner in his violations of human rights.

We call on the United States to close Northern Iraqi airspace, particularly around the Sinjar region, with immediate effect for the Turkish state to stop Turkish air strikes. We expect a written confirmation of this measure. And we emphasize again that we are not a threat to Turkey, nor to any other country or religion. There is simply no justification for this Turkish aggression against us!"
Turkey carries out airstrikes against Yazidi areas of Iraq's Sinjar
The Jerusalem Post reports,
Turkey launched waves of airstrikes against what it claimed were Kurdistan Workers Party (PKK) elements in northern Iraq. The  airstrikes shook mount Sinjar, an area that is home to the Yazidi minority and where ISIS carried out a genocide against Yazidis in 2014.

The area has  been unable to recover because of constant threat of Turkey's airstrikes and the presence of armed groups, militias and checkpoints. The PKK and its affiliates fought ISIS near Sinjar in 2014 and although Turkey labels the PKK a "terrorist organization," affiliates of the PKK in Sinjar never carried out any attacks on Turkey.
The genociders are beginning to face justice:
Protests in the UK At Turkish Invasion.
Thirteen major trade unions urge UK government to condemn Turkey's invasion of Syria – and act to avert ethnic cleansing and potential genocide
Trade unions representing millions of UK workers and their communities have demanded that prime minister Boris Johnson deploy the UK's influence to prevent a humanitarian disaster as a result of the Turkish invasion of north and east Syria.
Thirteen trade unions and a leading law firm are warning that President Trump's 'appalling' abandonment of the fragile region will see Turkey seek its own military and strategic advantage which will `undoubtedly lead to ethnic cleansing and genocide of the Kurds as well as a resurgence of ISIS' in the region.
The move by the unions is a major display of solidarity with those forces fighting against repression in the region. The unions say that the UK must show its clear and utter condemnation of Turkey's invasion, calling for a no fly zone and international force deployment.
Having recently returned from the region, Simon Dubbins, Unite's director of international, said: "We have been part of a parliamentary and union delegation to this region. It is plain for all to see how extremely dangerous the situation is and the human misery that will unfold unless the international community comes together and stands as one against this appalling and unwarranted aggression."
In a letter to prime minister Boris Johnson the unions urge the UK government to condemn outright the Turkish aggression, reminding both the UK government and the international community of the debt owed to the Syrian Democratic Forces for their `sacrifice in stopping and defeating ISIS'.
The full text of the letter is below.
Dear Prime Minister,
We are writing in relation to last Sunday's appalling announcement by President Trump that he intends to immediately withdraw US troops from Syria. This is a green-light to a Turkish military invasion of North and East Syria, which, as we have already seen in Afrin, will undoubtedly lead to ethnic cleansing and genocide of the Kurds as well as a resurgence of ISIS.
The international community owes the Syrian Democratic Forces a debt for their sacrifice in stopping and defeating ISIS and building peace and stability in the region, they are our friends and allies.
We therefore call on the UK government to immediately condemn Turkey's threats of invasion and to work with the international community to deploy an international force and enforce a no-fly zone to prevent the imminent catastrophe and protect civilian lives.
If the Turkish invasion is not stopped the SDF will be forced into a long and bitter war for survival against the second-largest NATO army. In the resulting chaos tens of thousands of ISIS fighters will escape their current internment and resume their barbaric acts of terror across the globe.
We demand that the UK government take action to prevent an invasion of North and East Syria by Turkey and protect the very people who have protected us.
Given the gravity of the situation we would appreciate an immediate response.
Yours sincerely,
Len McCluskey – General Secretary, Unite the Union
Tim Roache – General Secretary, GMB union
Dave Ward – General Secretary, Communications Workers Union
Mark Serwotka – General Secretary, Public and Commercial Services Union
Mick Whelan – General Secretary, Associated Society of Locomotive Engineers and Firemen
Manuel Cortes – General Secretary, Transport Salaried Staffs' Association
Mary Bousted – Joint General Secretary, National Education Union
Kevin Courtney – Joint General Secretary, National Education Union
Paddy Lillis – General Sectary, Union of Shop, Distributive and Allied Workers
Mick Cash – General Secretary, National Union of Rail, Maritime and Transport Workers
Mike Clancy – General Secretary, Prospect
Ronnie Draper – General Secretary, Bakers Food and Allied Workers Union
Larry Flanagan – General Secretary, Educational Institute of Scotland
Doug Nicholls – General Secretary, General Federation of Trade Unions
Stephen Cavalier – Chief Executive, Thompsons Solicitors
This makes me weep:
See Shiraz: Trump's betrayal of Kurds puts Rojava at risk.