Posts Tagged 'Trade Unionists Against the EU'
Carnival of Reaction: Leave EU has become an openly racist far-right campaign.
They are based around Foxhole: an alt-right 'news' site.
Welcome to the Foxhole, a news website that goes against the grain of our media elites and speaks to the concerns of normal people.

Dissatisfied with the glaring flaws of the mainstream media – the skewed perspective, the partisan selection of stories, the ruthless suppression of anything that goes against their chosen narratives – we hope the Foxhole will serve to bring more attention to stories that ordinary people care about.

With the internet coming under stricter control, as Big Tech companies impose restrictive limits on what information you are permitted to share and consume, we're keen to cultivate a new avenue to spread awareness of the essential stories that the establishment media and Silicon Valley would rather push from view.

We see this site as a digital foxhole – a defensive position on the battlefield of information warfare, protecting us from an onslaught of corporate censorship and allowing us to better represent the views and concerns of millions of ordinary people who are badly served by the established press.

The site is run by a small team of young news hounds, looking to keep alive the grassroots ethos of the 2016 referendum.

We're powered by the support of the public. If you want to help this project continue to grow and reach more people, please follow us on Facebook and Twitter, read and share our content, and consider becoming a Foxhole Member for just £3 a month to enjoy the site without ads.
This is how they began.
The campaign was co founded by Bristol based businessman and UKIP donor Arron Banks, with property entrepreneur Richard Tice and early financial backing from Jim Mellon"
Leave UK was marked by its hardline anti-immigration stand, "an anti-immigration viral video produced by Leave.EU during the campaign was faked, and that the group appeared to have staged photos of immigrants attacking women in the United Kingdom."
Arron Banks was involved in dodgy funding scandals.
One that caught people's attention was this:
1.9m was donated to Grassroots Out, with smaller sums going to Trade Unionists Against the EU, Ukip, Veterans for Britain, and the TV station Wag TV, which made a pro-Brexit documentary
Trade Unionists Against the EU, headed by anti-rootless cosmopolitan campaigner Paul Embery, was promoted by the Trade Union and Socialist Coalition TUSC: The socialist case against the EU: TUSC tour continues. The Socialist. 2016.
Paul Embery, London secretary of the Fire Brigades Union and national organiser of Trade Unionists Against the EU, pointed out: "The EU is rampantly pro-austerity and that approach has caused suffering throughout Europe, a collapse in living standards, the rise of the far-right and the decimation of public services."
There also a link to Labour Leave:
Labour Leave fined over donation from Arron Banks' company Left Foot Forward.2019
The Electoral Commission has now fined Labour Leave after finding that the group failed to declare two donations, each worth £10,000. These were non-cash donations of office space and services (including PCs) by Better for the Country Limited and Labour Leave leader's John Mills Limited.

Labour Leave was fined a total of £9,000 by the Commission for failing to properly declare donations before and after the referendum. Labour Leave say the lapses were due to 'administrative errors'.

The donation from Better for the Country Limited is notable as Arron Banks is a Director of the company. Banks founded the controversial, unofficial Leave.EU campaign, and donated large sums to UKIP ahead of the 2016 referendum.

As the Guardian reported in February: "Leave.EU was fined £15,000 [by the Information Commissioner's Office] for using Eldon Insurance customers' details unlawfully to send almost 300,000 political marketing messages, and a further £45,000 for its part in sending an Eldon marketing campaign to political subscribers. Eldon was fined £60,000 for the latter violation."
Leave EU still exists though what the relation with ket player Banks is these days is not clear.
Leave.EU has left the UK, as Brexit forced the Eurosceptic campaign group to choose between its name and its country.
Guardian January 2021.
-According to domain name registration records, the organisation, founded by businessman and activist Arron Banks, picked the former. The website is now registered in the name of Sean Power, the chief executive of the Ireland-based professional services company BSG.

When asked, however, Power, who is based in Waterford, insisted that he had no involvement with the organisation. When informed that his name and contact details were present on the registration, he said he would be "looking into the matter".

Leave.EU has had some time to consider its move. The organisation is named after its web address, but .EU domain names can only be held by businesses or individuals based in the EU or wider European Economic Area.
This is how they are now:
Brexit Campaign to Stop buying EU products Takes Wing, "there's no need for the Alice in Wonderland politics emanating from both the Another Europe is Possible camp and some trade union officials."
The Socialist Workers Party and other Brexit Bolsheviks moan that there is no "mass movement" for Brexit.
As Paul Embery's Trade Unionists Against the EU says,
For the metropolitan liberal elite, far removed from such concerns, the prospect of a people's Brexit simply violates their sense of entitlement and jeopardises the prospect of middle-class benefits that the working class will never see.

Out-of-touch Labour MPs and councillors, door stepping for Remain, are shocked at what their constituents are saying.

Labour councillor Ed Murphy added insult to injury by claiming only the thick will vote to leave.

There is a blind refusal to see that a people's Brexit provides a genuine opportunity for workers to gain confidence, challenge a weak and divided Tory government …..
A window of opportunity seem now to be growing!
Britain's very own Brexit Gilets Jaunes are leading a new movement.
The call, in the Brexit Protest and Direct Action Group on Facebook, comes after EU leaders agreed to an extension to Brexit until October 31 – although the UK could leave quicker if a deal can be agreed.

There have previously been calls for people to stop buying EU products in supermarkets, a nationwide blackout where pro-Brexit supporters switch their phones and TVs and not go shopping for the day and plans to blockade every major roundabout and junction in Britain.

Other planned protests by Brexiteers include cancelling TV licences, refusing to pay Council Tax and protests outside German supermarkets like Aldi and Lidl in a bid to get Prime Minister Theresa May to listen to their demands.
This is Brexit at its best' claim five protesters who blocked off an Aldi
Echo. Liverpool.
The group of around five people parked their vehicles across the road so delivery trucks could not pass.
The group of around five supporters came in cars and camper vans and blocked Chester High Road, in Neston , last night.

In a video taken by a passerby members of the group can be seen brandishing placards and wearing British flags around themselves.

Meanwhile a man with a microphone shouts 'this is Brexit at its best' as another woman, with a flag wrapped around her head, shouts 'we are here'.
"The tiny demonstration soon became a laughing stock on social media as some pointed out that one of their camper vans was German-made. One man wrote on Twitter: 'They have blocked the road to a German supermarket distribution centre because they 'don't want German they want Brexit…. with a German motorhome.'"
Brexit supporters say they will turn off TVs and stay off work for 'blackout' protest tomorrow
Staffordshire live.
People enraged about the slow path to Brexit are planning to switch off their phones and TVs, stay off work and spend no money tomorrow.

A Facebook group called "Brexit Blackout! 12th of April", which so far has more than 3,000 members, is organising a day of no driving, no spending and no using electricity to "get across the message to the powers that be that people demand their government adhere to 2016 referendum result".

..

And among protests that have been suggested for tomorrow – the day we were supposed to leave the EU – are blockades of ports, roads and airports.
Will we see this lot join them?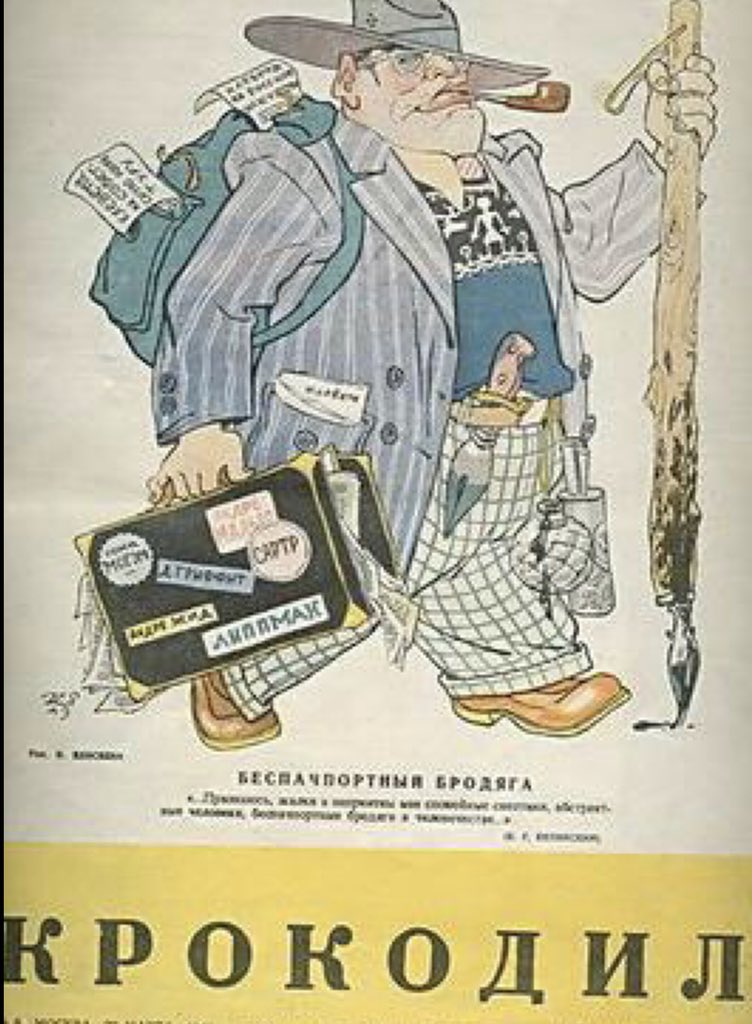 Brexiters Beware: Rootless Cosmopolitan.
Paul Embrey, is the head of Trade Unionists Against the EU, and a prominent supporter of The Full Brexit.
Some suggest that it has got jealous about all the attention paid recently to fellow Full Brexiteer, Eddie Dempsey.
Look at the endorsement that Eddie's got!
This is a good summary of some of Paul Embery's background:
Better for the Country Limited and Leave EU, both controlled by Arron Banks, are under investigation by the Electoral Commission over potential breaches of the spending limits during the 2016 EU referendum campaign. Banks also has links with organisations claiming to be of the Left.

Better for the Country Limited made a series of donations to a group called: "Trade Unionists Against the EU" (TUAEU) amounting to a whopping £54,000. This is an unprecedented sum from a prominent Far Right figurehead for a so-called workers' organisation.

The TUAEU have strong links with the Communist Party but they have also appeared on platforms with the Socialist Party and the Rail and Maritime Trade Union (RMT). The RMT made a significant donation of £30,000 to TUAEU during the Referendum campaign. The RMT actually affiliated to TUAEU in 2016.

RMT members will want to know why so much of the Union's money has gone into an organisation largely funded by an Arron Banks' company and what checks have been done to investigate exactly what TUAEU is.

The TUAEU National Convenor is Paul Embery the London Regional Secretary of the Fire Brigades Union. Embery is a regular contributor to "Spiked Online" which itself is a relic of a former Left group reborn as a Far Right mouthpiece. We need to open a discussion about the scandal that means senior trade unions and trade union officials are actively pursuing the agenda of a Far Right funded organisation with links to other groups like the English TUC which in turn appear to have been set up to undermine workers' rights.

TUAEU is also linked to a bizarre group called the English TUC.

This group advertises TUAEU across its masthead and has set itself up as a bona-fide trade union but the nationalist iconography on its website, replete with English heraldry and English flags is unlike anything else on any other Union website. Interestingly the contact number for the English TUC is Trades Union Congress for England Castle Brook House 75 Swinton Crescent, Unsworth, Bury, Lancashire BL9 8PB. Googling this address, it is interesting to see that this house is flying the flag of St George from a flagpole erected on the side of the house.
This ruffled some feathers.
He got support: Novara Media:
Family Faith and Flag, or Work Family and Community in their public face, Blue Labour.
La Patrie in French (grammatically female if it does mean"father" land, is etymologically "pays des pères") also has this connotation for French speakers (amongst whom it is hard to imagine Bastani):
Une version relativement moderne et guerrière dit que la Patrie est le pays, la nation, pour lesquels on est prêt à se sacrifier.

 A relatively modern and warlike version entials that Motherland is the country , the nation , for which we are ready to sacrifice ourselves.
And,
La notion de patrie est lourde d'affectivité identitaire ; elle est une affirmation d'une différence ou d'une proximité avec autrui et il peut arriver qu'elle mène à la xénophobie

The notion of patrie has a heavy connotations of emotional identity, it is an assertion of difference or a bond to others, and it may lead to xenophobia.
What exactly is the "rooted, communitarian, patriotic working class", opposed to the "rootless, cosmopolitan, bohemian middle-class ."?
Is every worker to be enrolled in the Full Brexit?
Is every worker, by definition "rooted"?
That all plain folks are, like Embery, National Populists?
That's before we get into "rootless cosmopolitans", an expression no doubt that comes to the lips of the locals every day down at the Dog and Duck…