Posts Tagged 'Spiked'
Family, Community, Nation.
"We are a patriotic, economically left-leaning, and culturally traditional political party. We believe in family, community, and nation, and seek the common good in Britain's national interest." (SDP)
Tip off from Gumshoe Evan:
.Here is the (very right wing national populist) SDP:
We are an honest, passionate, pro-Brexit party that believes Britain is good enough to govern itself and that the referendum result must be implemented immediately and in full. The establishment parties in Westminster have shown they are out of touch and contemptuous of the will of the people. It is time they were swept away."
"SDP Brexit spokesman Patrick O'Flynn "
27th September, 2021 – The Social Democratic Party (SDP) condemns the government's creation of 10,000 temporary visas for HGV drivers and poultry workers. Instead, our party calls on the government to support the creation of emergency domestic training schemes to Read more
14th September, 2021 – The Social Democratic Party (SDP) today announces its opposition to the government's plans to proceed with a vaccination programme for healthy children aged 12 to 15. Earlier this month the Joint Committee on Vaccination and Immunisation Read more
POLICY PLEDGES:
Immigration policy shall be based on applicant aptitudes rather than their country of origin. There must be a level playing field for applicants from every country in the world.
Our overall aim is to contain net immigration to fewer than 100,000 per year but in addition, to introduce an annual cap on gross immigration.
A points system will be introduced for migrants. All will be required to agree to a pledge to uphold and adhere to contemporary British values as a condition of migration.
Information and data systems at UK border control shall be upgraded such that the UK authorities know who is in the country and who is not.
A Royal Commission on community integration and social cohesion shall be instituted.
London Assembly elections SDP Result.
Year
Regional Vote
Constituency Vote
Overall Seats
Change
2021
7,782 votes
0.3%
0 / 11
–
–
0 / 14
0 / 25
New Party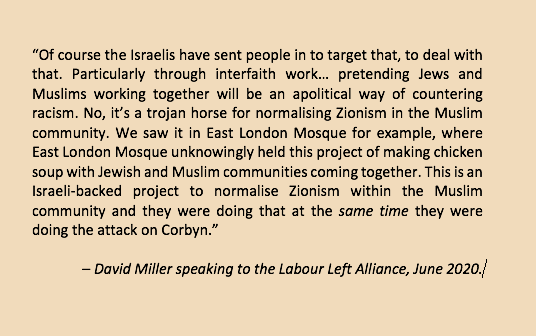 SWP – "Disagreeing with Miller about the significance of the Israel lobby is far less important than the need for solidarity with him now."
Academic and intellectual freedom are serious issues at present. Socialist Worker, commenting on the sacking of Bristol lecturer David Miller, says, that the University \\\2wanted to get of Miller, probably as a result of government pressure." Alex Callinicos continues, "When it couldn't pin antisemitism on him, it used the hurt his remarks may have caused some students to dismiss him. This manoeuvre is typical of the senior management of contemporary universities, who operate like the bosses of businesses.
"The statement affirms Bristol's commitment to academic freedom but this is clearly a lie. Freedom of speech is impossible if you punish people for offending others. "Galileo Galilei offended the Pope and his cardinals when he said the Earth went around the sun, but this doesn't mean the Inquisition was justified in forcing him to recant." (Defend David Miller and academic freedom Alex Callinicos.)
On Spiked one-time Revolutionary Communist Party Leader Frank Furedi says, "I have little time for Miller or his obsessive fantasy that Zionism is responsible for the evils of the world. But despite his warped worldview, it is still wrong for Bristol to fire him. Academic freedom is a foundational principle in university life – it is far better to challenge Miller's abhorrent views than to suppress them." One can only agree with these words, were they not from somebody waging his own culture-war from the National Populist HQ who says little about his own side's efforts.
The one-time backer of No-Platform, Callinicos, says, "It's a basic liberal precept that toleration matters precisely when one doesn't agree with the views under attack. But we live at a time when liberal institutions such as universities don't respect their principles."
The problem lies there. As the SWP top-theoretician's fellow liberal Nick Cohen righty wrote last Sunday, "As it is a familiar experience for contacts to tell me in confidence that they are frightened of speaking their minds, while pretending in public that nothing is wrong, the canard that cancel culture does not exist needs to be tackled." Shouldn't progressives be in favour of people wanting to speak their mind? Nick Cohen.
One would nevertheless find it hard to place David Miller in the camp of those opposed to Cancel Culture. Or Socialist Worker as a resolute defender of free speech.
Here is what Alex Callinicos wrote after the murder of our comrades from Charlie Hebdo (Paris attacks are a legacy of imperialism. January 2015),
The closest French equivalent to the Socialist Workers Party, the New Anti-capitalist Party (NPA), (NOTE, a claim most people would strongly contest) issued a statement condemning the Charlie Hebdo massacre headlined "Barbaric and reactionary madness".

Of course it was right to condemn the massacre, but the NPA was wrong to call the attack barbarism (and even, in another statement, its perpetrators fascists). This is exactly how ruling classes frame their wars in the Muslim world.

After 9/11 George W Bush talked about a struggle between civilisation and barbarism. Ex-right wing president Nicolas Sarkozy echoed him on the steps of the Elysée presidential palace last week.

This discourse implicitly justifies the right of Western imperialist states to bring order and freedom to "backward" societies and combat "Islamofascists" worldwide.

The NPA statement goes on to accuse the attackers of "sowing terror, against freedom of expression, freedom of the press in the name of reactionary and obscurantist prejudices". This effectively endorses the dominant identification with Charlie Hebdo—"Je suis Charlie"—with a magazine that has gloried in publishing horrible, bullying racist caricatures of Muslims.
Not much of defence of Charlie's freedom of expression there. Those backing Charlie Hebdo, the learned theoretician asserted, stand with a bullying racist horrid weekly. Slaughtering the cartoonists, staff and people who happened to be in their offices, was not "barbarism". It was highly inappropriate to call the murderers 'fascists'. They, if "nasty", were really acting as part of the "legacy of imperialism", and the fault lies with those that bequeathed that heirloom.
In fact one see here that Callinicos and the SWP have little interest in freedom of expression, except, in the Miller case, when it suits their cause of defending a potentially larger pool of "critical scholars" and showing up university authorities.
The politics of universities, dominated by business-driven managers, and, it is said, competing staff and student identity politics of the right and self-identifying left, is not something this Blog cares greatly about. If Nick Cohen is right this culture has been inflected by narcissism, fear, 'feelings', by sneaks, and heresy-hunters, to put it no higher.
We are strongly in favour of free speech and the liberty of debate.
As one of the greatest defenders of this principle put it,
"Let her [Truth] and Falsehood grapple; who ever knew Truth put to the worse in a free and open encounter? Her confuting is the best and surest suppressing."
― John Milton, Areopagitica 1644.
Milton claimed to have met Gallio, besting Callinicos, "grown old a prisoner of the Inquisition, for thinking in astronomy otherwise than the Franciscan and Dominican licensers thought."
A lot of the politics at play at present look like, as Milton said, attempts to "expel sin" – reducing debate to rival expressions of moral outrage. That is, liberty of expression reduced "into the power of a few".
Milton liked people who had done a bit of ground-work, the "deep mines of knowledge", before speaking,
"When a man writes to the world, he summons up all his reason and deliberation to assist him; he searches, meditates, is industrious, and likely consults and confers with his judicious friends; after all which done he takes himself to be informed in what h writes, as well as any that writ before him." (Areopagitica).
Which certainly does not look like the kind of work behind the ranting about inter-faith chicken soup (and his bizarre conspiracy charts) that Miller went in for and will no doubt continue.
Or as this chap says:
Tony Greenstein started this petition to academics and supporters of civil liberties
Professor David Miller of Bristol University called for an End to Zionism and said that the Union of Jewish Students, which is affiliated to the racist World Zionist Organisation, is using Jewish students as pawns and playing on their fears of anti-semitism.
David Miller has come under vicious attack from the Jewish Chronicle and a full spectrum of Zionist organisations including the Board of Deputies of Zionist Jews, the Union of Jewish Students and a multiplicity of Zionist organisations.
In Israel they imprisoned a dissident Palestinian poet Dareen Tatour who spoke out against the racism that Arab citizens of Israel experienced. We refuse to allow Israel's undemocratic norms to become the normal in this country.
We support Professor Miller's right to speak out about Zionism and the racist State of Israel.
It is not David Miller who should be condemned but the Zionist movement and a state that refuses to supply vaccines to the 5 million Palestinians under its control whilst inoculating its own Jewish citizens.

Alt News Coming Later This Year.
Andrew Doyle is to host a weekly show titled Free Speech Nation on GB News.
He regularly writes for Spiked and runs Comedy Unleashed. Doyle has performed his stand-up shows at the Edinburgh Fringe Festival, four of which have also been performed at the Soho Theatre, London. He has appeared on Sky News as a commentator, and as a panel-member on The Moral Maze on BBC Radio 4. He has been a speaker at the Battle of Ideas Festival in London, an annual event hosted by the Institute of Ideas (Spiked/RCP Front)
Inaya Folarin Iman is a GB News journalist, political commentator and social campaigner.
Inaya stood as a candidate for the Brexit party in Leeds North East in 2019.
She is the Founder and Director of The Equiano Project, a forum to promote freedom of speech and open dialogue.
Her freelance journalism has appeared in various publications including The Daily Telegraph, The Daily Mail, Standpoint, The Sun and Spiked.
Spiked: ARTICLES BY INAYA FOLARIN IMAN
Trump voters have been demonised, but they are still optimistic.
Happy Spotting for further Spikey ones: GB News is a British television news channel due to launch in 2021 on Freeview, Sky, YouView, Freesat and Virgin Media.[1] The channel will not provide rolling news, but instead will be a mix of news, opinion, and debate
This is the kind of stuff they will churning out on the Channel:
Now the Red-Brown Front joins them.
The Spikeys join:
Mercy Muroki
Muroki, the youngest member of the controversial government commission which concluded that Britain is not "institutionally racist", has signed up to present a show on the soon-to-launch GB News. She writes for The Sun and The Times.
Tom Harwood
The 24-year-old 'journalist' rose to prominence as a student advocate for Brexit. He was the youngest person to ever appear on BBC Question Time, and is leaving a job at political gossip website Guido Fawkes to become political reporter.
Alex Phillips
A former Brexit Party MEP who hosts a twice-weekly show on Talkradio, will co-present a weekday afternoon programme on GB News.
Michelle Dewberry
Winner of The Apprentice in 2006 who stood for The Brexit Party in her hometown of Hull will anchor a weekday evening primetime show giving a voice to "working class communities."
.Runners and riders to become faces of new 'anti-woke' TV channel, from Dan Wootton to Rosie Wright
More like Brexit Party Broadcasting.