Posts Tagged 'Socialist Worker'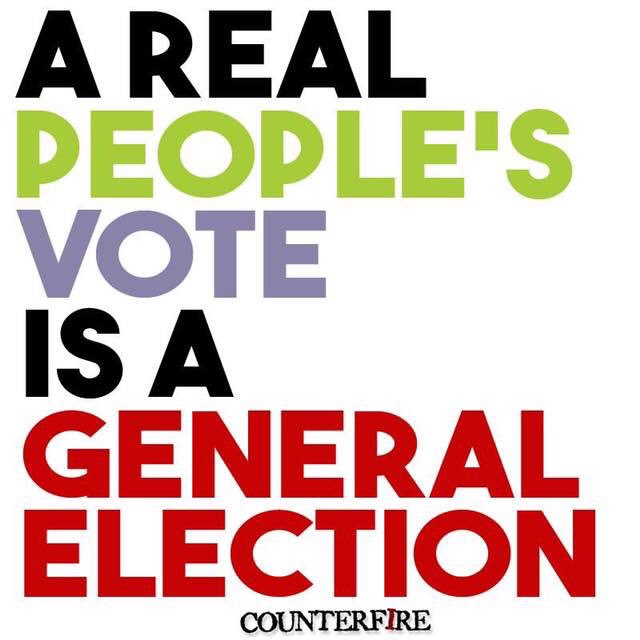 Hasta La Victoria Siempre Comandante!
Great memes meme alike:
Break from neoliberal policies and racism—the Brexit we should fight for.
Socialist Worker. Charlie Kimber. 13th of November.
We would like to see May's deal defeated by MPs, most probably triggering her resignation, and then for massive pressure to force a general election.

This could see the Tories dumped.

Labour should run in any such election on a Brexit that would maintain free movement for workers, welcome migrants and oppose privatisation and austerity.

It should dump the pro-business single market, and stress international workers' unity.

That's the agenda the trade unions should campaign for. The alternative to the Tories' Brexit isn't going back to the policies of David Cameron and George Osborne before the 2016 referendum.

It's to break from the stultifying neoliberal consensus.

Neither Labour nor the union leaders are doing that. So we need more struggle in the workplaces and the streets against austerity and racism.

That's the way to shape the Brexit debate in the interests of the working class.

Such a major issue cannot be left to feuding pro-business groups.
Meanwhile as the "mass struggle" for Counterfire and the SWP's Brexit rumbles in the nearest telephone box, Labour List publishes this assessment,
There's a rocky road ahead for the Tories. But it's a tricky time for Corbyn too

The government now has a draft EU withdrawal agreement. A big moment, yes, but this is just the beginning. Ministers last night had one-to-ones in No10 where they could read the key documents and Penny Mordaunt, widely thought of as the most likely to resign (#PMforPM is a thing amongst Tory Brexiteers) will take her turn this morning. Theresa May will have to get sign off from her cabinet, which meets at 2pm today with that aim, while the other EU countries must concur that the draft is complete enough to merit a summit in November. The EU summit must go well, then so must the Prime Minister's pitch to parliament and country, before presenting the withdrawal agreement to MPs for approval.

There are hazards and potential pitfalls all the way along this path to getting the withdrawal deal secured. That precarious journey should be a good thing for Labour, but instead it looks to be a difficult time – particularly over the next few days. The draft agreement has not been published, but we know Labour can't support it. Though there are MPs who fear a no-deal Brexit, and others who fear the optics of ignoring the 2016 result, the majority and particularly the leadership simply could not prop up a Tory government. But this leaves Labour spokespeople looking a bit silly, as the media rounds this morning showed.

Jeremy Corbyn's initial reaction was fair enough. "We will look at the details of what has been agreed when they are available," the leader said. "But from what we know of the shambolic handling of these negotiations, this is unlikely to be a good deal for the country. Labour has been clear from the beginning that we need a deal to support jobs and the economy – and that guarantees standards and protections. If this deal doesn't meet our six tests and work for the whole country, then we will vote against it." Under further scrutiny, however, opposition frontbenchers start to crumble as interviewers point out that May's temporary customs union arrangement is pretty much what Labour has been advocating. It's a tough gig, explaining why they oppose something that looks closer to Labour's proposals than expected without being able to highlight the finer problematic details. Even when the documents are published, that'll be 500 pages to comb through.

There is much excitement ahead of PMQs this afternoon, which precedes the crunch cabinet meeting. But there are no big resignations to mock so far. Although Brexiteer complaints of turning the country into a "vassal state" could be highlighted, such criticism would apply equally to Labour's plans. The backstop is the Prime Minister's obvious weak point, and yet the same customs arrangement would likely have had to be put forward under Labour. This is a politically dangerous period for May, but also a tricky one for Corbyn to navigate.

Sienna @siennamarla
Let us hope that Corbyn and McDonnell do not listen to Counterfire, Socialist Worker, and those who imagine that they are going to claw a 'People's Brexit' out of the economic and social mess that is the only actually existing Brexit, a right-wing free-market one.
We should not forget that Trump's nationalism is the rising form of the free-market politics, not the old "consensus".
As in this:
We do not need to cobble together some temporary customs union, we need to reverse Brexit and fight for a social Europe.
The internationalist left states,
Every Labour MP must vote against Brexit – and help bring down the Tories.
Shiraz says,
On 31 October, the New Statesman magazine reported that: "At a recent strategy meeting, Andrew Murray – who works part-time as [Unite union leader] Len McCluskey's chief of staff and part-time in Corbyn's office – argued that the Labour Party should vote for Theresa May's deal to avoid a no-deal exit". Murray, reports the New Statesman, was successfully slapped down by Diane Abbott. But his stance will surely encourage those Labour MPs thinking of voting with the Tories, as will Corbyn's shameful statement (in clear breach of party policy) in an interview for Der Spiegal, that "Brexit can't be stopped": let's hope this was a momentary aberration by a well-meaning but politically illiterate leader brought up on the simplistic nationalism of Tony Benn and the Stalinist chimera of 'socialism in one country'.

If the Tories are brought down, then further progress will depend on changing the Labour leadership's stance. At present they say they want to replace the Tories' negotiations by a 'workable plan' — a message which really amounts to "we can negotiate better than the Tories" — and they explicitly oppose continuing free movement for EU and British citizens across European borders.

May's Tories will try to blackmail us by saying that the only alternatives are 'no deal' or a 'hard Brexit' of the type proposed by the Tories' right-wing fringe. In fact the great bulk of big business is firmly against a 'no deal'/'hard Brexit': there is little chance of the Tories replacing May as leader by an ultra-Brexiteer and almost no chance that any Brexitemist could win a parliamentary majority for their favoured schemes. No one should let scaremongering corner them into supporting a supposedly "lesser evil" Brexit. When the Tories are in trouble, that is an opportunity to stop Brexit altogether.

Left Against Brexit groups have been formed in Nottingham, Sheffield, Leeds, Haringey, and South London. They have gone out on the streets to win people against Brexit. Over the next weeks and months they need to double their efforts.

Those should include campaigning in areas which are heavily pro-Remain, and in places like university campuses with strong pro-Remain opinion, in order to connect with and draw in more activists. The message needs to be "Remain and Rebel", a battle for a different Europe reshaped in the interests of the working class by active working-class solidarity in the broad class-struggle arena created by the historically progressive capitalist semi-unification of Europe.

There is no case, under any circumstances,  for Labour MPs to vote for this deal – to vote, in other words, to save the Tory government.
Excellent from @paulmasonnews. Any progressive MP who votes with the government on the deal will be held responsible for keeping the Tories in power and for the terrible Brexit they're determined to push through with. 👇 https://t.co/XJVDXxGypT

— Another Europe (@Another_Europe) November 14, 2018
PETITION: VOTE AGAINST THERESA MAY'S BREXIT DEAL
The government's Brexit deal will soon go to a vote in parliament. This is the last opportunity for our elected representatives to stand up for us in the Brexit process.
Theresa May's deal is not what anyone voted for in 2016. It will damage the rights and prosperity of millions of ordinary people. It is a threat to jobs, the NHS, the environment, human rights, free movement and basic things like food standards. And it will still mean that we have to abide by EU rules, without any say in how they are made.
Defeating the government's deal will not result in a 'no deal' Brexit. If MPs block the deal, there can be an alternative – whether that's a general election, or a public vote, or fresh negotiations.
We need MPs to stand up for their constituents and stand against the disaster of the government's Brexit deal.
We, the undersigned, call on all MPs to vote against the government's Brexit deal when it is put to the House of Commons.
Countefore, "Betraying the referendum result would spell disaster for Labour and the left, argues Martin Hall
Written by Andrew Coates
November 14, 2018 at 1:59 pm
Posted in Anti-Fascism, Capitalism, Communism, Conservative Party, Europe, European Left, Labour Movement, Labour Party, Left
Tagged with Brexit, Counterfire, Europe, European Left, Socialist Worker