Posts Tagged 'Paul Embery'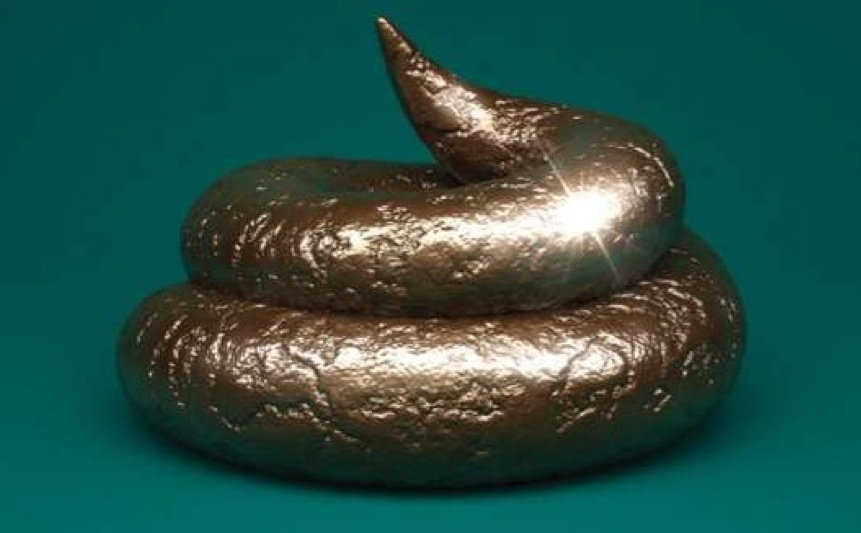 Did Magna Carta Die in Vain for this?
"The Brexit dream is dying" Boris Johnson.
As "we are truly headed for the status of colony" spare a thought for those who dared to dream.
There is a thorpe in England, Bell End, Bertywoostershire.
Nay but a hamlet, but full, in every nook and herne, with  platoons, little and large.
In the ale-house, on the warm ingle-bench, the smock-frock'd boors sigh heavily o'er their loss.
The day is weary but they recall the merry match when Lord Tariq, wi' sturdy northern folk from Counterfire, played the cricket team, and took a Beamer from Sir Arron, while wrinkled Vicar Giles smiled gently on.
The Squire, Sir Farrage, and his valet, Mr Galloway, would have many a cream tea at the neighbouring Big Boris Mansion.
Once a mouser was stuck high in the oldest Oak tree, the Lord of the ancient holt, and Yeoman Embery came a-runnin' to save the feline.
The innocent of the village, Brendan O'Neill, made a tasty stew with that moggie….
The Very Honourable Ress Mogg with his Morris Players…. a sight to behold!
Alas.
Now gone.
Brussels ad portas.
"For we are the people of England, that never have spoken yet"?
Those familiar with French politics will know all too well the gaggle of former left-wingers who have discovered patriotism, moral order, and nationalism barely disguised as "republicanism".
Amongst many many others, Jean-Claude Michéa (admirer of George Orwell's 'common decency') "«Les classes populaires ont presque entièrement disparu du champ de vision de l'élite et des classes moyennes… », Alain Finkielkraut "Alain Finkielkraut fustige "une nouvelle élite barbare" et les "collabos de la modernité" Michel Onfray, ( Michel Onfray contre les élites ) Michel Houellebecq (Les élites haïssent le peuple) have for a long time attacked the liberal 'elite', political 'correctness', the " "nouveau progressisme", unbridled free markets, fragmented identities, and  individualism.
The alternative?
France, the French People, perhaps the terroir, maybe the land and its memories – whatever takes their prejudiced fancy.
Many are, like the anti-Charlie Emmanuel Todd, advocates of "national solidarity,  leaving the Euro and economic protectionism ("il faut sortir de l'euro et pratiquer le protectionnisme.  la solidarité nationale et la fraternité.)
If like Todd they do not generally support Marine Le Pen it is because she does not include all the French people in this destiny.
It would not take long to find these currents  in the ideological soup across the whole continent.
So it no surprise that we are now seeing a similar stream of support for Family, Flag and Community against the" liberal pro-EU elite" as they call it)  in this country as the Carnival of Reaction following Brexit unfurls.
Disgracefully not unfrocked Priest, Giles Fraser, micturated recently with a stream of urine against 'rootless cosmopolitans'.
Paul Embery, a public shit house for Family, Faith and Flag, is world class in this game of who can pee higher against 'liberal elites".
Brexit voters weren't duped by propaganda.
PAUL EMBERY 26th of June. Unherd.
This is his comment on the Saturday People's Vote march.
"Listening out for the hysterical outpourings of the grieving liberal intelligentsia can be an interesting pastime. It's almost as if they are trying to outdo each other in their paroxysms of utter contempt for the mob."
Indeed the stout working class types pictured above did not get as much publicity as the People's Vote elite.
Embery has a word of advice for the limousine liberals (as the US original of this copied 'patriotic'  diatribe had it in the past). The "explanation for why millions of working-class people voted for Trump and Brexit. But you'd need to rub shoulders with them every once in a while to know it."
Thanks for the tip!
Here it is at greater length:
Left behind by globalisation, witnessing their communities rapidly changing from the effects of deindustrialisation and large-scale movements of people, suffering the effects of low wages and poor housing, they took the opportunity to hit back against a cloth-eared liberal establishment that had treated them with disdain for too long. Treat people like cattle, and you'll get kicked.

You don't have to be a cheerleader for Trump or Brexit to recognise this obvious truth.
Me old china, the Leave campaign was led by the wealthy (like his mate Arron Banks), and the public school educated and supported by the mass right-wing press.
And, we shall say to Scholar and a Gentleman Embery, that, well, let's just just say that Disdain is Trump's middle name….
That if they were 'left behind' – every tout for Brexit's cheapest answer to everything – they are going to be stuck in the wilderness  after this bunch of chancers running EU withdrawal get their way.
Yet….
Apparently this is not the main issue.
Emberey's new conspi theory it that the same 'elite' is now out to attack 'free speech'.
For the new sinister agenda is not just to subvert the referendum result, but also to establish a compliant media where, in future, only the 'facts' as interpreted by these enlightened progressives and their chosen experts may be allowed to see the light of day.

Of course they know they can't get away with crude bans on platforms giving air to alternative opinions, so their methods are more insidious. Thus we see increasingly restrictive laws designed to suppress freedom of speech, support for state-backed regulation of the press, boycotts of mainstream newspapers, and the sinister threat to reputations and livelihoods for the crime of saying the wrong thing.
He continues, outraged,
This mix of draconian legislation on the one hand and a repressive and intimidating public atmosphere on the other is toxic. The end goal is to batter us into submission so we think twice before expressing unfashionable opinions.

You can see it in the activities of outfits such as Stop Funding Hate – an authoritarian and menacing campaign dressed up as ethical and progressive. This group demands a boycott of any company which advertises in newspapers spreading "hate" (for which read 'newspapers whose editorial line we dislike'). Several firms, fearful of damage to profits and reputations, have capitulated. They know the group is serious. It would happily see businesses, large and small, go to the wall and be forced to throw thousands of ordinary workers on to the scrapheap for the crime of advertising in the 'wrong' newspapers. So much for its high-minded ethics.

Its target isn't really hate, of course; it is alternative opinions, particularly those traditional, some might say old-fashioned, opinions to which millions of Britons still hold true, but which are considered beyond the pale by the liberal elite.
Here is the wily plotters' statement,
After what it called "decades of sustained and unrestrained anti-foreigner abuse, misinformation and distortion", the United Nations has accused some British newspapers of "hate speech". UK experts are now warning that hate crime is being "fuelled and legitimised" by the media. Relentlessly hostile and often inaccurate headlines have been described by charities as "dangerous". But, indirectly, nearly all of us are funding them.

We're taking on the divisive hate campaigns of the Sun, Daily Mail and Daily Express by persuading advertisers to pull their support.
There is a version of Godwin's law that rightward drifting left-wingers always cite George Orwell at some point.
So it is no surprise that Embery says, "Our radical tradition is that of the Levellers and Chartists, of Tom Paine and George Orwell…"
He ends with this,
I along with millions of other working-class people voted for Brexit for reasons of democracy, community, place, belonging and accountability. Don't tell us we did so because of something we read in the Daily Mail or on the side of a bus. For if you believe that, you really understand nothing of your own country.
No I know nothing.
Though I would say that "community, place and belonging" sound to me very much like ideas that echo the ideas of the far-right French writer Maurice Barrès (1862 – 1923) of la Terre et les morts, the notion that we are above all else rooted in our national soil and carry on the memories of our ancestors, and the same author's criticism of the  Déracinés – the cosmopolitan rootless.
I would add that my fights (sometimes physical) with those at school and in my North London homeland, including in a factory,  with those who used to say "good 'ole Enoch" in the late sixties and 'seventies,  did not take place with 'left-wingers' of the Embery stripe telling me that really Enoch Powell has a point….
Former Leftists Wave the Brexit Flag.
As Galloway is joined by a prominent FBU Trade Unionist, Paul Embery (London Regional Secretary of the Fire Brigades Union and National organiser of Trade Unionists against the EU, a campaign backed by the Morning Star, the Trade Union and Socialist Coalition and, notably,  the Communist Party of Britain and Socialist Party) on the far-right Westmonster site, we ask: is a section of the one-time left drifting towards national populism?
Westmonster carries articles promoting the new "Patriotic Alliance" scare stories about migrants, and – favourable – reports on Trump and the chances of a Marine Le Pen victory in France.
On the same site Embrey argues that trade unions need to stop being, "an arm of a tin-eared liberal establishment" (TRADE UNION MOVEMENT MUST RECONNECT WITH WORKING CLASS POST-BREXIT).
He argues forcefully against free Movement,
… on free movement, union leaders remain ambivalent at best, criminally silent at worst. This disastrous policy, which commodifies workers, atomises society and contributes to the undercutting of wages, has, more than anything else, contributed to the rupture between working-class communities and the political class.
Westmonster's patriotic 'socialists' parallel many of the themes of the former 'Marxists' of Spiked-on-Line.
This section of the left has not just embraced the populist language of the "people" versus the  'elites',  the 'rulers' of the European Union.
They have moved from ideas of "strong democracy", which had something in common with the writings of Benjamin R. Barber, a critique of liberal "thin" democracy, based on rights, and advocacy of the ability of people to "govern themselves".
In its place National Sovereignty has been rediscovered (see: Frank Furedi. Politics without sovereignty is not politics at all 2007).
Sovereigntism.
In parallel to French 'sovereigntists' (supporters of 'souverainisme'), both former leftists and long-standing republican nationalists,  they both defend "national institutions and culture". Against the European Union they support, " une Europe des nations", the economic and political  independence of each country, against globalisation. Right wing soveriegntists explicitly opposes  mass immigration, 'left' sovereigntists also express concern about both the free movement of capital and of people.
By its nature sovereigntism is fixed on national political institutions.
In France this tends to mean an exaggerated 'republicanism'. In the UK it is driven by an obsession with Parliamentary sovereignty.
Spiked-on-Line fits comfortably into the role of the best defenders of the Mother of Parliaments.
Following challenges to Brexit by what he chooses to call an "Elite Remainer"and the  Spiked's Deputy Editor Tom Slater evoked everything save the Magna Carta to defend Westminster.
Parliamentary sovereignty is a precious thing. We fought a civil war and chopped off a king's head to establish that it is only a parliament, with the consent of its electors, that can govern, that can determine the politics of a nation. It was the promise of parliamentary sovereignty, of real representation for all, that agitators from the Chartists through to the Suffragettes struggled and fought and went to the wall for.
"The Brexit case was driven by disdain for the demos, not love for parliament." he thundered, we must now defend not just parliamentary sovereignty, but also the radical, democratic ideas that underpin it.."
One time leader of the Revolutionary Communist Party, Frank Furedi has extended the argument in directions all too well-known to those familiar with French politics. In  August last year, (HOW 'OPEN BORDERS' BECAME AN ILLIBERAL CRY)  he tackled immigration.
The use of immigration as a tool to weaken national sovereignty is wholly destructive, provoking cultural confusion and uncertainty. An enlightened argument for freedom of movement must also uphold national sovereignty, and recognise the status of the prevailing national culture. Disregarding the special status of national institutions and culture is an invitation to a permanent war of cultures — that is, to real division and tension.
On the same Spiked-on-Line site, the day of Brexit was greeted by excited born-again nationalists,
Leading British public intellectual Julie Burchill announced,
It's very handy that Brexit was born as the Labour Party was dying – now all of us comrades who are repulsed by forelock-tugging, nepotism and hypocrisy have a home to go to. I can't remember a time when I felt so excited about the future. I was pleased but not shocked to learn that John Lydon, my teenage hero, is a proud Brexiteer – I've always said that the REAL thing the Remnants can't forgive us for is not the imaginary hate crimes or the alleged economic Armageddon our victory will bring, but the fact that we've revealed them as a bunch of scared-stiff, curtain-twitching, tut-tutting, doom-mongering stick-in-the-muds, clinging on to the boring old status quo like a kiddy with a comfort blanket, when all this time they thought they were progressives. Bring on the chaos!
Former International Marxist Group member and Labour MP,  Kate Hoey says…
Today is brilliant because triggering Article 50 simply reflects the most basic element of democracy: putting into effect the choice of the people. With the entire establishment arrayed against them, the British public decided that the UK was strong, wise and generous enough to survive outside the restrictions of the European Union.

In a few years' time, when we are making our own laws and freely trading with the rest of the world – including with our European friends – I predict that it will be very hard to find people who admit to having doubted that we could succeed as a proud independent country.

Kate is MP for Vauxhall.
Other comments include, from a member of the revolutionary wing of the Daily Telegraph, "It's now up to left and right to contest what kind of future they want for the UK after Brexit. The 2020 election will pose a choice between socialism and capitalism. "
Harsimrat Kaur adds a dash of humour by declaring, "The main reason I voted to leave was so we can implement a fair immigration system. The idea that a person with an EU passport has easier access to Britain than someone with a non-EU passport is outrageous. Going forward, I want to see us restore that equality."
Equality indeed…
Brian Denny,  of the Trades Unionists against the EU, a regular contributor to the Morning Star and who appears to be a member of the Communist Party of Britain (see their site here),  says, "We have nothing to lose but Eurocratic dictatorship."
In a gesture which links Spiked-on- line with Westmonster, Paul Embery (see above) says…
What happened on 23 June was a genuine democratic revolt. The establishment was shaken to its core. Working-class England – which had hitherto always played second fiddle in the minds of politicians to Middle England – arose from its slumber. And how! An entire class of people which had been ignored and patronised hit back. The left must get on board. Democracy just happened. We should cheer and embrace the new mood. Suddenly politics means something again. Suddenly we can see that the political order isn't inviolable. There is a New Jerusalem to be built. And we have taken the first step.

Paul is regional secretary of the Fire Brigades Union and national organiser of Trade Unionists Against the EU.
Many people on the left will no doubt wish to congratulate the FBU on having a leading figure write for Spiked-on-Line and Westmonster.
Or perhaps to explain to them a few things about internationalism, the working class having 'no country', the British state's 'capitalist' faults, and perhaps,  something about who's in charge of making Brexit, transferring EU legal documents and rulings into British law under their own terms: the hard right wing of the Tory Party, cheered on by the millionaire press (as the Morning Star might say..).