Posts Tagged 'Pabloism'
The Youth of a Leader.
Labour conference: Sir Keir Starmer forced to drop leadership rule change.
BBC.
Sir Keir Starmer has been forced to drop changes to the way Labour elects its leaders after they were rejected by the party's left wing.
(Note: and the soft left centre, and people with any sense who is against turning over Labour to rule by a special class of alderpeople, and those who dislike factionalising right-wingers).
He had wanted to scrap one-member-one vote – but opponents said that would give Labour MPs too much say over who gets the top job.
Sir Keir is now hoping to get members to back a watered-down package of reforms in a conference vote on Sunday.
He says they will help the party win the next general election.
The row over Labour's constitution began earlier this week, when the leader proposed changing the way his successors would be chosen.
….
The shelving of the plan to put Labour alderman and women before anybody else in Labour leadership elections is to be welcomed.
But…
Labour's National Executive Committee (NEC) approved a diluted package of reforms earlier on Saturday, but they will also need to be agreed by party members.
The package includes:
A rule that any candidate would need the backing of 20% of party MPs to get onto the leadership ballot – up from the current 10%
Increasing the percentage of local party members needed to trigger a reselection process for their MP – up to 50% from a third
Scrapping registered supporters – where voters can pay a one-off fee to vote in the leadership election
Another rule where people will have to have been a party member for six months before they can vote for a leader
These new plans were agreed by 22 votes to 12.
Speaking after the meeting at the party's conference in Brighton, Sir Keir said: "I'm very pleased these party reforms have got the backing of our NEC.
"These proposals put us in a better position to win the next general election and I hope constituency and trade union delegates will support them when they come to conference floor."
**
20% of MPs is a high bar, and look, because it is, an attempt to prevent left-wingers getting nominated for a contest.
In the 2020 leadership elections "Long-Bailey, who is backed by John McDonnell and Diane Abbott, secured 26, while Phillips had 22 and Nandy 24, putting them just over the threshold needed to make it on to the ballot." That's when the bar stood at 10% and the number of nominations needed was 22.
Now candidates will have to get 40/4` nominations.
Had that applied in 2020 there would have been one candidate on the ballot paper, Keir Starmer.
It's an interesting question as to how 'Labour members' can decide on these proposals since they only pulled out of a hat, or written on fag-packet, in the last day. Nobody at CLP meetings will have discussed them.
Starmer's support from the reasonable left is peeling away:
The Tendance Central Committee met this morning to discuss the backsliding by one-time Pabloite Starmer.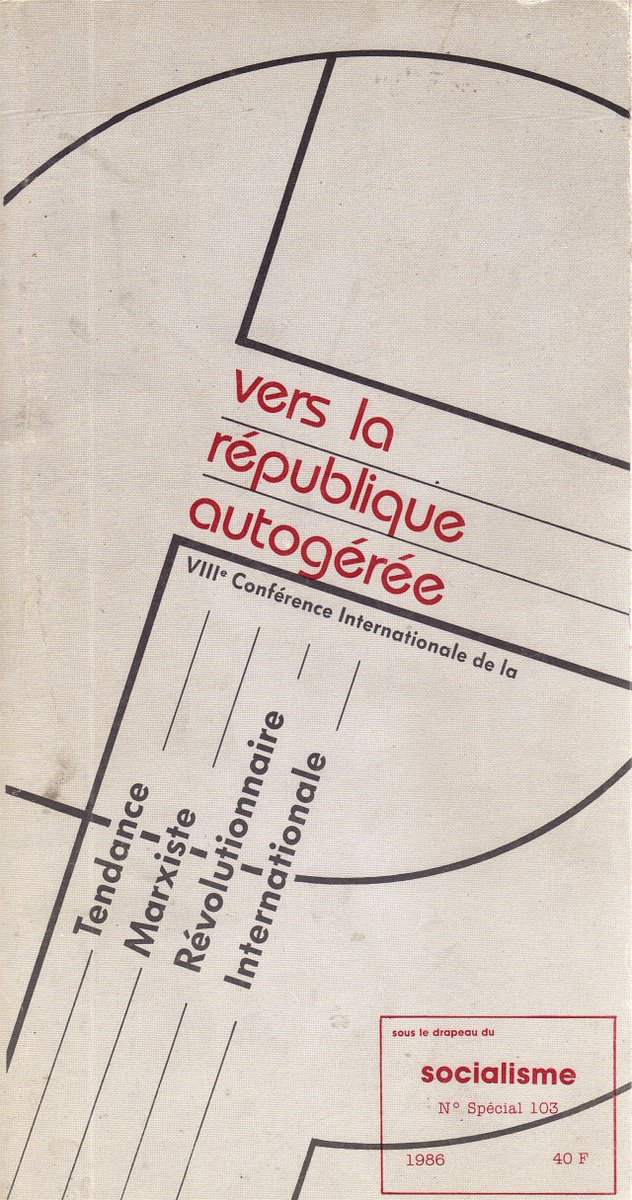 Days When Keir Starmer was a "radical anti-imperialist ecosocialist".
This is an important intervention.
In a BBC interview, he suggested that disciplinary action against some members on the Left of the party had made many others feel "unwelcome", and in some cases "intimidated".
He is calling for the Labour leader Sir Keir Starmer to call a summit with his critics next week, as Labour prepares for its in-person annual conference, to address their 'grievances".
Otherwise, he said, an internal party row could dominate the first day of the Labour conference in Brighton.
And he was critical of the way Labour's disciplinary process is being applied.
He told the BBC: "What's happened is a number of groups have been proscribed and we are now receiving reports of large numbers of members of the party being excluded from the party on the basis of statements or retweeting something from one of these groups before they were proscribed.

"This flies in the face of natural justice… It is like being guilty of pre-crime."

He said he believed that this had consequences far beyond those who are directly affected.

"This sends a message throughout the party to some members that they are not welcome.

"My understanding is we have lost at least 100,000 members so far. If you start losing that mass membership, we are undermining our ability to fight elections – which is appalling."
The effects of the exclusions, as John McDonnell, have extended beyond what Private Eye calls in the latest issue (17th of September) the "ragtag gang of S[artists and anti-Zionists who believe the party's antisemitism crisis was mostly made up" – aka Labour Against the Witch-hunt.
When somebody of the moderation and good sense of Ann Black signs this you know something is wrong.
Update, September 9th: LabourList understands that Ann Black, thought of as a 'soft left' NEC member and not one who was backed by Momentum as a candidate, has now also signed the joint letter. There are now 13 signatories.
12 members of Labour's ruling body have written to David Evans and Margaret Beckett to say they "feel deeply uncomfortable" about the way the ban on certain groups is being implemented, LabourList can reveal.
in a letter to the general secretary and NEC chair, the group of 12 NEC members – all considered to be on the party's left – have now raised concerns over retrospective action being taken and how 'support' is being defined.
They have highlighted reports of Labour members being given "notice of auto-exclusions applied retrospectively", with evidence of their support for a group originating from before the ban was agreed.
The NEC members are also concerned that the definition of 'support' being used is not the same as the specific indicators of support that were set out in the NEC papers in July, which means the parameters are being set by staff.
"We don't believe that how they are implementing the proscription is how it was represented in the NEC meeting," one NEC source told LabourList. "It's not fair, I don't think, the way this has been applied."
Labour sources have pointed out that banning support for a political organisation other than the Labour Party was already in the rulebook, and members of Socialist Appeal had been expelled from the party before the July NEC meeting.
It has also been said that the lists of ways in which members could be deemed to have demonstrated support for the banned groups were non-exhaustive, and other forms of support – such as social media activity – also count.
TSSA's Andi Fox, FBU's Ian Murray, ASLEF's Mick Whelan, Unite's Jayne Taylor and CWU's Andy Kerr, all from the trade union section of Labour's NEC, have also signed the letter.
Below is the full text of the letter from a group of NEC members.
Dear Margaret Beckett and David Evans,
Members of the National Executive Committee feel deeply uncomfortable about the way in which the proscription of political organisations paper has been implemented subsequent to the decision of the meeting of the 20th July 2021. It is the view of those who have signed this letter that the true intent of the decision, as to how it would be applied to individuals, was concealed and/or misdescribed.
We have been made aware that members of the Labour Party, said to be supporters of proscribed groups, have had notice of auto-exclusions applied retrospectively, in so far as it is alleged support prior to the decision of the NEC and that is being used as justification for auto-expulsion.
At no point in the NEC discussion about proscription of political organisations, and nor within the officers papers, was it suggested or stated that members would be subject to suspensions or auto expulsions for past support given to any of the proscribed organisations. Such alleged support of an individual would of course have been given when the organisation in question was implicitly or expressly welcomed into Labour. The mere fact that Labour took no action to either proscribe the grouping or suspend an individual for giving alleged support to such grouping, is reflective of that fact that at that time neither the grouping in question, nor an individual's support, was considered contrary to Labour values. This retrospective application is unfair, likely contrary to our rules and not something that the NEC should be taken to have agreed to without specific debate.
If this retrospective application is to be applied consistently then anyone who has ever been a member of another political party (proscribed by Labour) can never become a member of Labour. An MP can never cross the floor to Labour.
We are further alarmed at the definition of 'support' for the organisations now being applied by GLU. It is a definition that is not only all encompassing but one that's application is subjective. It is a paid member of staff, not the NEC, who now decides what actions amount to 'support' of a proscribed organisation and subject to auto-expulsion.
The examples given to the NEC of what amounted to support were clearly understood by the signatures to this correspondence, intended to be definitive. If the list of what constituted "support" was to be added to then this would be in consultation with the NEC. We accept the papers use the Latin "inter alia", although the meaning of this Latin term was not explained to the NEC members, it does not mean that the authority for deciding the meaning of "support" would transfer from the NEC to paid staff. This is obviously of the utmost importance as members being accused of "support" are then being subject to auto expulsion and denied the opportunity to make their case to the NEC.
This is against natural justice, contrary to the fairness principles that run through our Rule Book but also entirely contrary to the custom and practice of the application of the auto expulsion rule which until now has been precise as to the member's conduct and not open to such a level of subjective analysis.
Based on the discussion at the NEC and information contained in the the papers, it is our opinion that the Labour Party administration is current acting outside of the authority granted by the NEC.
The officials must now recall the NEC to have a clear and transparent debate about whether the retrospective application is either fair or capable of consistent application. The recalled NEC must also clearly define what future actions will constitute "support" and confirm that it is for the NEC to consider any additions to the list of actions considered by the administration to be capable of constituting "support". If the NEC is not recalled we wish to formally request to have this matter added to the agenda for our next meeting on 17th September.
If the integrity of the NEC decision making process is to be upheld then the recall must happen without delay and before any further auto expulsions occur.
Yours sincerely,
Laura Pidcock
Nadia Jama
Gemma Bolton
Lara McNeill
Andi Fox
Ian Murray
Yasmine Dar
Mish Rahman
Mick Whelan
Jayne Taylor
Andy Kerr
Ellen Morrison
Update: Ann Black
Starmer's own Left Background.
Perhaps this is the moment to mention that Keir Starmer also has had strong links with the radical left.
In the recently published Red Knight, Keir Starmer the Unauthorised Biography, by Michael Ashcroft, there is a whole chapter on the Labour Leader's activity in the Socialist Society and his links with the Pabloite Tendance Marxist Révolutionnaire Internationale (TMRI). It includes a rare interview with his comrade Ben Schoendorff:
"We were radical anti-imperialist ecosocialists," said Ben Schoendorff, the leader of the seven-member editorial team, including Starmer, 23, that ran Socialist Alternatives. The magazine was inspired by Michalis Raptis, a Greek former Trotskyist known as Pablo, whose faction, the Pabloites, wanted to broaden socialism to include feminism and green politics. The first issue was published in July 1986, proclaiming that its vision of socialism was "the generalised self-management of society as a whole"; it claimed to be "concretely working towards a radical extension of popular control over wealth and power" by integrating the traditional labour movement with "new social movements".
The book, which also cites a certain A. Coates, does not mention just how radical that anti-imperialism was. This is the leader of the group, the tendance marxiste-révolutionnaire internationale (TMRI).
Michel Raptis "was personally closely involved in supporting the Algerian national liberation struggle against France, which led to imprisonment in the Netherlands in connection with counterfeit money and gun-smuggling activities. A campaign for his release was launched by Jean-Paul Sartre. In 1961, Pablo was finally sentenced to 15 months imprisonment, and liberated at the end of his trial. He took refuge in Morocco. After the victory of the Algerian revolution, he became a (very junior, note) minister in the FLN government." Michel Pablo
While Schoendorff was equally part of the French section of the TMRI, the Alliance Marxiste Révolutionnaire (TMR) – a group this Blog writer was close to. They were involved in the 'self-management' (autogestion) currents of the French left, which many of us are still inspired by.
There is a distinct memory of Keir Starmer being at one, the 8th and the last, International Conference of the group, held in Paris in 1985. He did not speak French or Spanish, the main languages of the event, and I was asked to translate for a person very similar to the present Labour leader. Our little joke these days is that if the meeting had been held in Latin the lawyer would have had no difficulty participating.
In the days before Screen Shots there is no way to prove this, but one can say that the delegates included people whose radicalism and participation in the 'struggle' would put groups like the marginal messianic cult, Socialist Appeal, in the shade.
It is worth saying that Socialist Appeal is not accused of Anti-Semitism. Grounds for auto-exclusion of supporters are that:
"Socialist Appeal has its own programme, membership, and structures; that we are part of an international organisation, the International Marxist Tendency; and that our organisation is a continuation of the Militant Tendency, which was similarly proscribed by the Kinnock leadership in the 1980s."
Leaving the last bit aside (who these days cares about the Millies, and their unloved, floundering (if not foundering) offspring TUSC.
Ealing council, London, Hobbayne ward by election result of 16 September Labour 1617, 52.2%Tory 865, 27.9%Green 362, 11.7%Lib Dem 207, 6.7%Tony Gill, TUSC (Trade Unionist & Socialist Coalition) 48, 1.5%
But the rest surely applies to the TMRI…
****
More.
Benjamin Schoendorff is a licensed psychologist and international trainer living near Montreal with his wife, baby child and two step daughters.

Benji has a passion for helping people get unstuck and move toward valued living and travels the world over to train clinicians from all backgrounds in Acceptance and Commitment Therapy (ACT) and Functional Analytic Psychotherapy (FAP).

In addition to his clinical and training practice, he currently researches ACT in the treatment of Obsessive Complusive Disorder as part of the Montreal university mental health institute.

As an author and trainer, Benji is renowned for his down-to-earth, authentic, relationship-centered and deeply compassionate style. He believes effective science-based methods to get unstuck are too precious to remain confined to academia and has made it his life mission to disseminate them in an engaging and easily accessible way. Simple, but not simplistic. Benji dreams of a scientific psychology in the service of spreading love, peace and understanding.

He has written books and chapters in French and English. His next book, The ACT practitioner's guide to the science of comapssion and co-authored with Dennis Tirch and Laura Silberstein, is due to be published by New Harbinger in december 2014.