Posts Tagged 'Northern Independence Party'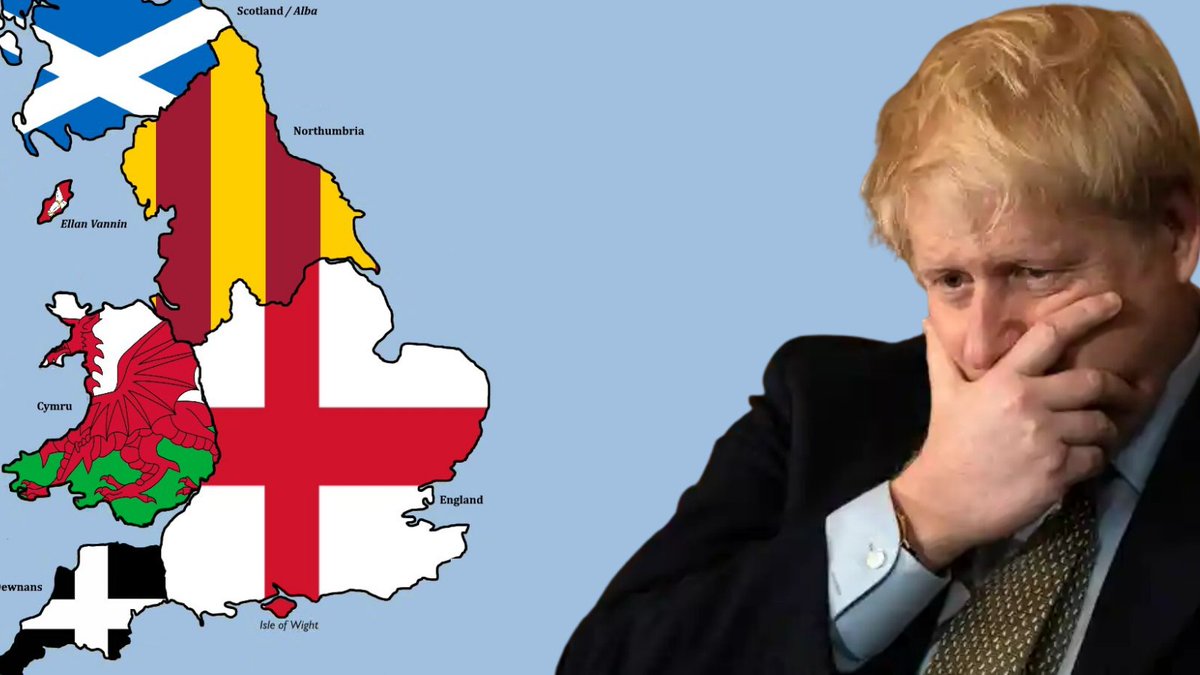 More Borders Party Gets Boost from "only English-language socialist daily newspaper in the world."
Yesterday top Newshound Jim noted this. in the anti-Labour 'People's Paper', the Morning Star, wholly independent of the Communist Party of Britain and owned by the co-op.

The Northern Independence Party: 'standing up for socialism'?
The wags of the paper which is Jeremy Corbyn's best friend kept their tongues firmly in the cheeks,
Self-identifying as democratic socialists, the Northern Independence Party (NIP) was founded just last year. Initially a rag-tag group of socialists, former Labour activists and those still finding their political feet, NIP have developed into something of a new hope among lefties, coupling their calls for an independent state of Northumbria with redistribution of wealth and a mass of entertaining social media content that will have you spitting out your Yorkshire Tea.
Chortling along the puff continues, "former MP Thelma Walker has added a splash of yellow to her rosette as the most high-profile voice of a new movement."
I will be honest with you, the independence part is way along the road for me," she admits. "If that is what happens in decades to come, or whenever, that is for a referendum. Like is happening in Scotland, that is for the people to decide.
"I am more interested in federalism, regionalism and localism. I'm bothered about taking control away from Westminster and giving it to the northern regions so that local people have a say in their local economy and are a part of it."
Even though I know it's fairly remote that NIP would win, I'm going for it, I'd love to be the voice for Hartlepool in Westminster, change it from within and have a go at that government front bench, even as one independent voice.
"I'm being realistic, this is about a bigger movement and about the start of something. And I think that's what has rattled the cages of Labour and co."
How we bleeding laughed with the Tory enabling canny canines!

They have got support from fellow more borders campaigners.
Yet we hear rumours that all is not well in the land of Yorkie bars and tea bags:
Howdy Pardner!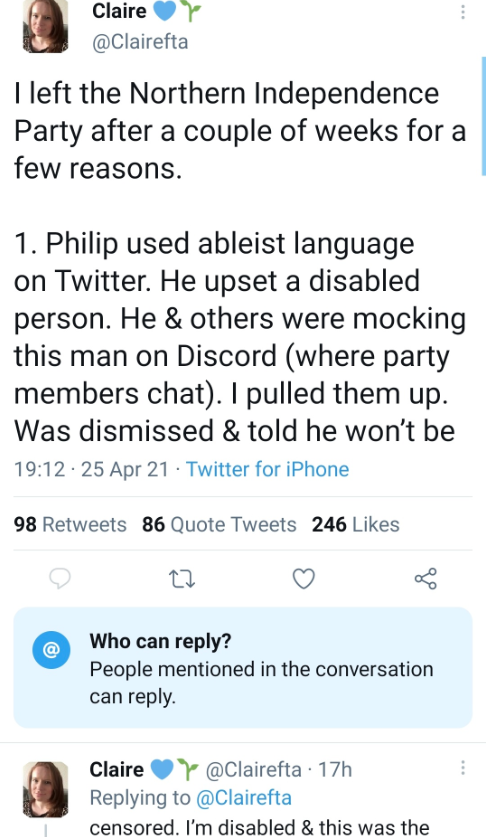 Whippet Party Struggles to Raise 'special' Funds (currently at £11.595).
Yesterday it was this homophonic Tweet:
Today it's this:
FOUNDER
Phillip Proudfoot
Born: County Durham
Lives: Brighton (for work – the North/South divide strikes again)
FOUNDER
Evie McGovern
Born: Wigan
Lives: Liverpool
CHAIR
Suzanne Clifton
Born: Hemel Hempstead
Lives: Warrington
VICE CHAIR
Meredith Knowles
Born: Kendal, Cumbria
Lives: currently Chicago, USA (we are international)
TREASURER
Joe Wilson
Born: Harrogate
Lives: York
Judgement of top political analyst
More Borders Party Want to Run an Independent County.
The full list of candidates standing to be Hartlepool's new MP has been published.
People will vote on 6 May after the by-election was triggered by the resignation of Labour's Mike Hill last month.
These are the candidates (listed alphabetically by surname):
David Bettney, Social Democratic Party
The Incredible Flying Brick, The Official Monster Raving Loony Party
Hilton Dawson, The North East Party
Gemma Evans, Women's Equality Party
Rachel Sara Featherstone, The Green Party
Adam Gaines, Independent
Andrew Michael Hagon, Liberal Democrat
Steve Jack, Freedom Alliance, No Lockdowns, No Curfews
Chris Killick
Sam Lee, Independent
Claire Martin, Heritage Party
Jill Mortimer, Conservative Party
John Prescott, Reform UK
Thelma Doris Walker, Independent
W. Ralph Ward-Jackson, Independent
Paul Daniel Williams, Labour Party
There are already theories
Plans for the restoration of the Heptarchy continue: