Posts Tagged 'Northern Independence Party'
Somewhere Party Gets Nowhere.
There are many things to say about the election results today. This is one of them.
David Goodhart famously separated the British population into 'somewhere' and 'anywhere' people. Th supporter of the Red-Brown Full Brexit campaign distinguished between "Somewhere – rooted in a specific place or community, usually a small town or in the countryside, socially conservative, often less educated – and those who could come from Anywhere: footloose, often urban, socially liberal and university educated. He cites polling evidence to show that Somewheres make up roughly half the population, with Anywheres accounting for 20% to 25% and the rest classified as "Inbetweeners". (see: The Road to Somewhere: The Populist Revolt and the Future of Politics 2017).
Amongst the fawning coverage by some of the left of the Northern Independence Party there was a common thread: the 'real' Northerners of Hartlepool were being given a choice. Vote for Starmer's Party or the genuine Northerner Thelma Walker.
Alas it was not to be…
Jill Mortimer (Conservative) – 15,529
Paul Williams (Labour) – 8,589
Sam Lee (Independent) – 2,904
Claire Martin (Heritage) – 468
John Prescott (Reform UK) – 368
Rachel Featherstone (Green) – 358
Andrew Hagon (Liberal Democrat) – 349
Thelma Walker (Independent) – 250
Chris Killick – 248
Hilton Dawson (North East) – 163
W. Ralph Ward- Jackson (Independent) – 157
Gemma Evans (Women's Equality) – 140
Adam Gaines (Independent) – 126
The Incredible Flying Brick (Monster Raving Looney) – 108
David Bettney (SDP) – 104
Steve Jack (Freedom Alliance) – 72
A renowned Left wing intellectual and Corbyn stalwart comments;
Backing also comes from the More Borders Left Unity Party.
What a load of Whippets!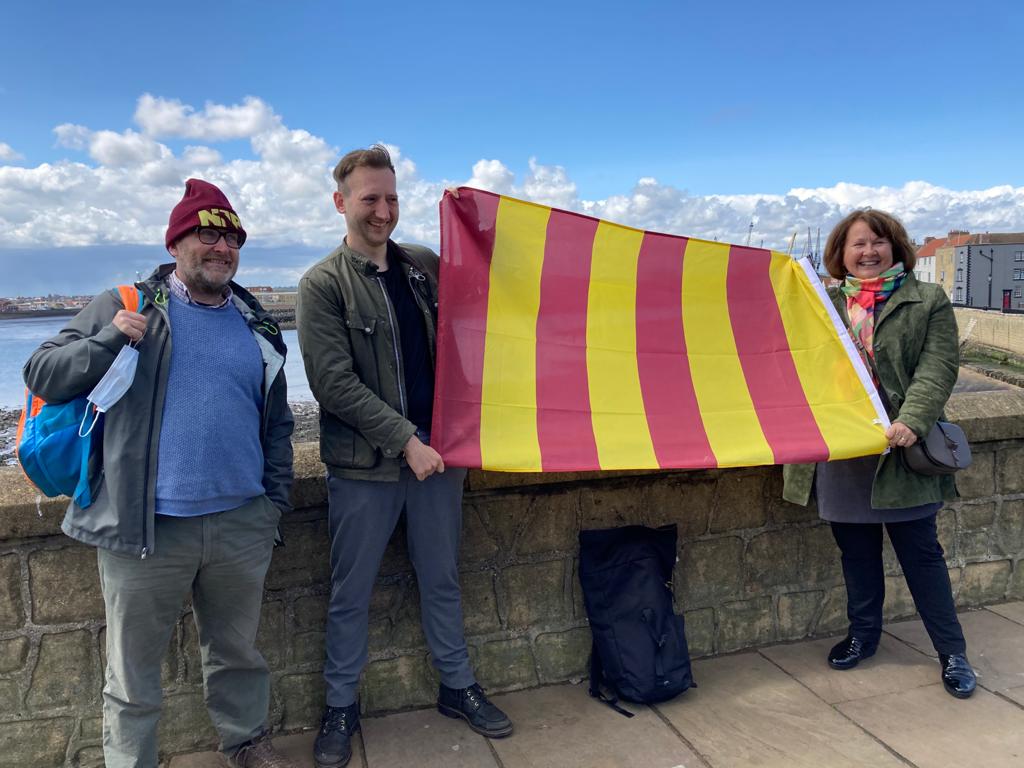 6%ers Nip says, " The Conservatives are now pushing a more progressive agenda than the Labour Party".
The More Borders Party, the Whippets are cock-a-hoop, or whatever the canine brethren do when they are happy.
The far-right Express says,
HARTLEPOOL is set to stun Labour as the region's Northern Independence Party (NIP) looks set to snatch away some of the left-leaning vote.
Leaders of the newly-formed Northern Independence Party (NIP) argue that their candidate is the only "left wing vote" in the upcoming by-election, as the Tories are now "more progressive" than Labour, according to Politics Home.

Former Labour MP Thelma Walker, who previously represented Colne Valley from 2017 to 2019, is running for NIP.

Critics of the new party say that it risks splitting the vote in favour of Tory candidate Jill Mortimer.
But NIP sees things differently.
The Party's interim vice chair Meredith Knowles told Politics Home that NIP is the only credible alternative to the two main parties.
She said: "We're not splitting the vote, we are the left vote.
"The Conservatives are now pushing a more progressive agenda than the Labour Party.
"We're the left wing vote if you want to stick to your values.
There is one slight problem. The chortles of glee that come at ever poor that does Labour down, every article by former leftists who have deserted to the more borders cause – this equally applies to the Scottish More Frontiers left who back the SNP – are on thing. But you cannot gloss over who the people they are helping: the Conservative Party.
A telephone poll of 517 people –
Have you even in your puff seen a blighter, Swindon, with the gall to claim they are on the left to come out with this kind of stuff – below?

"If you're in Hartlepool, I would urge you to vote for the independent socialist candidate, Thelma Walker, who is backed by the Northern Independence Party. "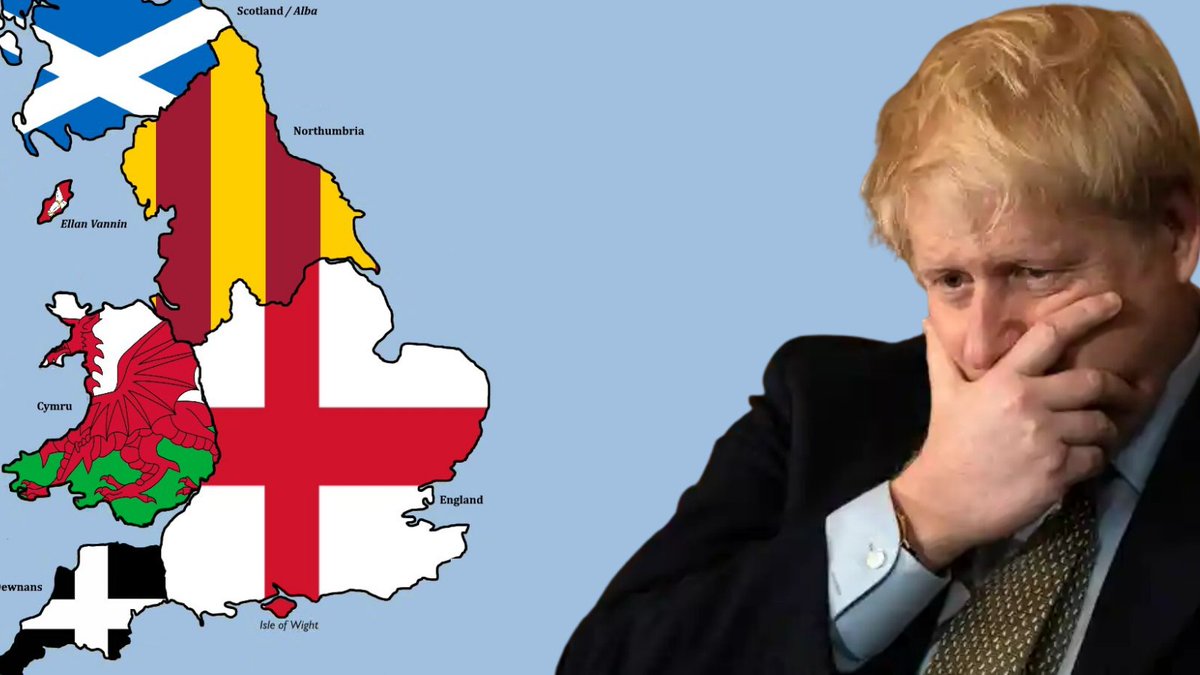 More Borders Party Gets Boost from "only English-language socialist daily newspaper in the world."
Yesterday top Newshound Jim noted this. in the anti-Labour 'People's Paper', the Morning Star, wholly independent of the Communist Party of Britain and owned by the co-op.

The Northern Independence Party: 'standing up for socialism'?
The wags of the paper which is Jeremy Corbyn's best friend kept their tongues firmly in the cheeks,
Self-identifying as democratic socialists, the Northern Independence Party (NIP) was founded just last year. Initially a rag-tag group of socialists, former Labour activists and those still finding their political feet, NIP have developed into something of a new hope among lefties, coupling their calls for an independent state of Northumbria with redistribution of wealth and a mass of entertaining social media content that will have you spitting out your Yorkshire Tea.
Chortling along the puff continues, "former MP Thelma Walker has added a splash of yellow to her rosette as the most high-profile voice of a new movement."
I will be honest with you, the independence part is way along the road for me," she admits. "If that is what happens in decades to come, or whenever, that is for a referendum. Like is happening in Scotland, that is for the people to decide.
"I am more interested in federalism, regionalism and localism. I'm bothered about taking control away from Westminster and giving it to the northern regions so that local people have a say in their local economy and are a part of it."
Even though I know it's fairly remote that NIP would win, I'm going for it, I'd love to be the voice for Hartlepool in Westminster, change it from within and have a go at that government front bench, even as one independent voice.
"I'm being realistic, this is about a bigger movement and about the start of something. And I think that's what has rattled the cages of Labour and co."
How we bleeding laughed with the Tory enabling canny canines!

They have got support from fellow more borders campaigners.
Yet we hear rumours that all is not well in the land of Yorkie bars and tea bags:
Howdy Pardner!