Posts Tagged 'NIgel Farage'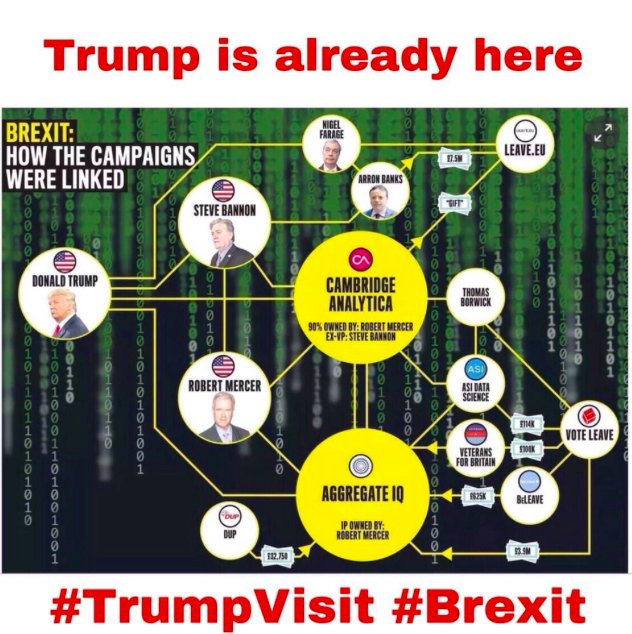 Trump has not just shat on the table after a good Feed at Blenheim Palace….
"I told May how to do Brexit but she wrecked it — the US trade deal is off, says Donald Trump"
The Current Bun.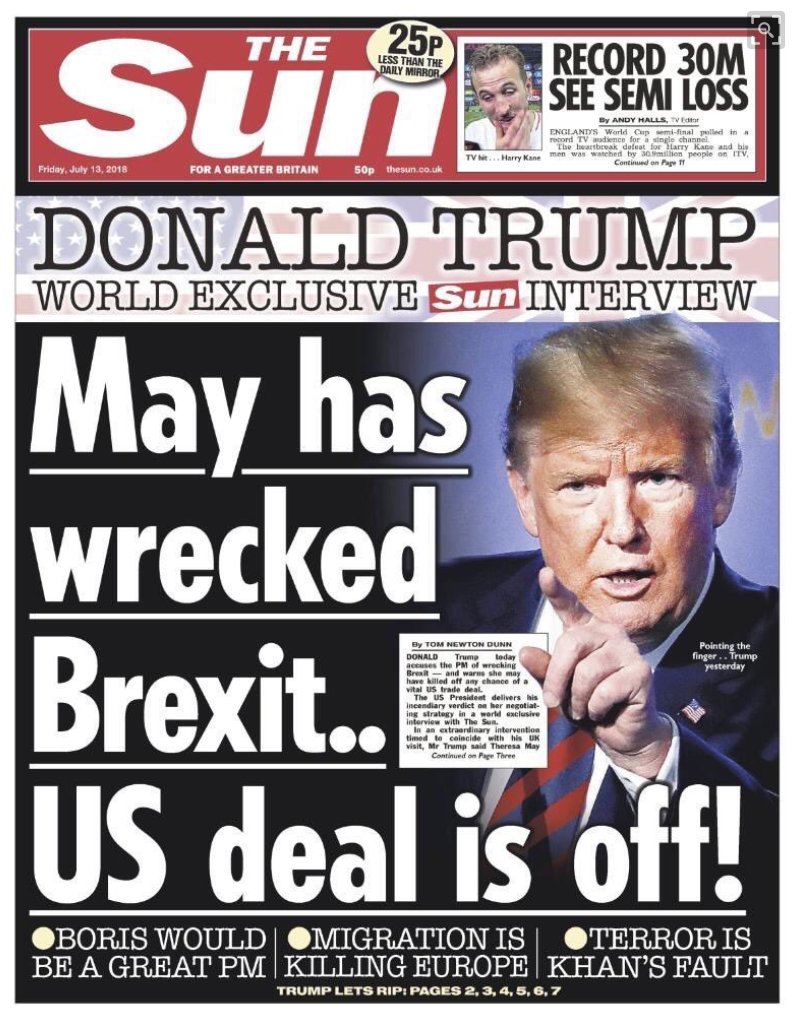 Amongst further reasons to hate Trump are these:
George Orwell once wrote (Notes on Nationalism) of those on the British left who has a "transferred" nationalism, "one who looks upon the U.S.S.R. as his Fatherland and feels it his duty to justify Russian policy and advance Russian interests at all costs.."
It looks as if the present crop of British nationalists look to Trump's America as their new Homeland.
We confidently expect the keeper of the Presidential Potty, Nigel Farage, to come up with some justification for this tirade of tripe.
He has already opined thus:
Meanwhile: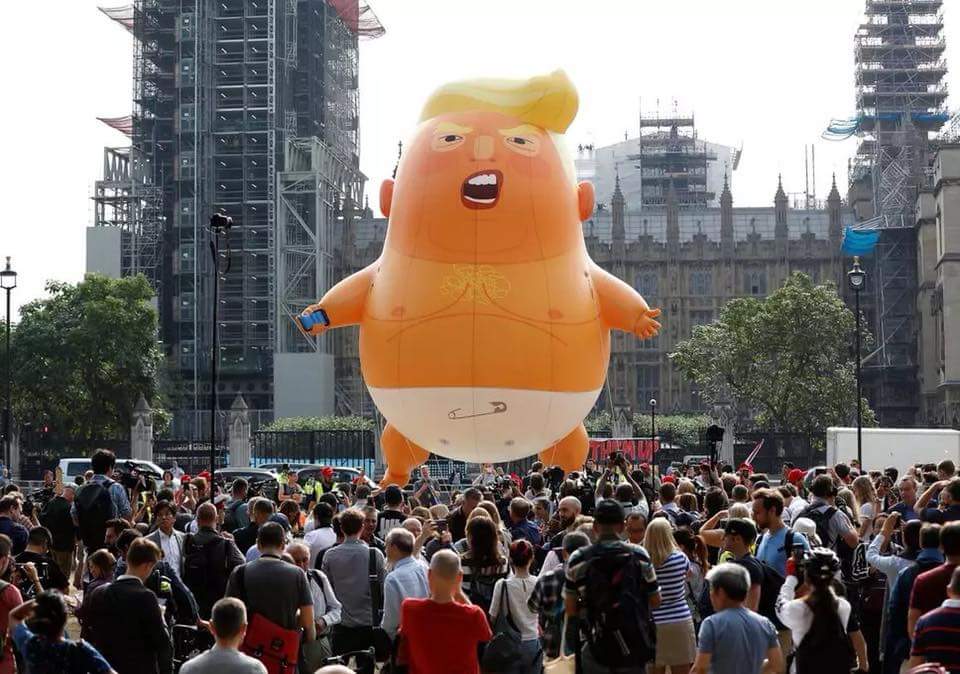 Amongst the protests against Trump today this is our local one: