Posts Tagged 'Morning Star'
Morning Star platforms 'Marxist-Leninist' defence of Chinese Regime.
"Perhaps China's current ability to tolerate paradoxes is the most notable legacy of Mao – that dedicated admirer of contradictions." (P 465) "An adaptive 'guerrilla-style' mode of policymaking", ""Maybe that is why China, for the time being, can be ruled by a party that continues to emphasise its Marxist-Leninist-Maoist heritage, whole proclaiming the necessity of market forces; that proclaims its possession of a 'comprehensive plan' at a time when China is more complicatedly diverse than at any point in is history. Maybe this explains also why I has a leader who has revived Maoist strategies fifty years after his family were torn apart by Mao's policies."(P 465)
Maoism: A Global History. Julia Lovell. 2019.
The one-time pro-Soviet Communist Party of Britain has taken to admiring the Chinese Communist Party.
Quotes from Mao festoon party members' tweets, the CPB has taken to calling itself 'Marxist-Leninist'(an old orthodox Official Communist tag, but one these days largely confined to the remaining fragments of Maoism) and they have produced this:
It seems as if the CPB, lacking the Beacon of the USSR, has, in desperation, found a new Socialist Fifth of the World.
Enter the latest sally.
Kate Woolford, a member of the Southampton Young Communist League and social media editor of Challenge (The YCL journal) writes.
"The latest red scare propaganda targets China and its autonomous region of Xinjiang. Many people will have seen statistics that refer to "one million Muslims" being held in concentration camps and various other human rights abuses — even "genocide." It is crucial that the public are aware of where the main allegations come from and gain a picture of what is really going on in Xinjiang."
Scales no doubt fall from our eyes when, after a farrago of ad hominem attacks on small number of reports abut the persecution of this minority we come to,
According to CGTN, "From 1990 to 2016, thousands of terrorist attacks have been launched in Xinjiang, killing large numbers of innocent people and hundreds of police officers."

In response, China has launched campaigns to crack down on violent extremism, separatism and terrorism with a focus on re-education. The camps were built to de-radicalise Muslims who had been victims of Etim's ideas — this is the point of the mass mobilisation in the region that has led to false allegations of "genocide," "forced sterilisation" and "torture."
In the spirit of fairness, after having rubbished any report of bad treatment of China's Uighur minority China expert Kate Wolford cites the Chinese state's own line:
"the State Council Information Office of the People's Republic of China puts the state's case forward plainly."
"Faced with this severe and complex problem [religious extremism], Xinjiang has upheld the principle of addressing both the symptoms and the root causes in the fight against terrorism and extremism, by striking hard at serious terrorist crimes, which are limited in number and by educating and rehabilitating people influenced by religious extremism and involved in minor violations of the law.

"In accordance with the law, it has established a group of vocational education centres to offer systemic education and training in response to a set of urgent needs: to curb frequent terrorist incidents, to eradicate the breeding ground for religious extremism, to help trainees acquire a better education and vocational skills, find employment and increase their incomes and most of all, to safeguard social stability and long-term peace in Xinjiang."

At the camps residents are taught Mandarin — the lingua franca spoken by 73 percent of the Chinese population — taught technical skills in order to help them find work when they leave and offered mental guidance to overcome radicalised ways of thinking.

Of course, as is the case everywhere in the world, the severity of a sentence depends on the scale of the crime and the willingness of a person of acknowledge their guilt.

The people in the re-education centres are assessed on how much harm they have been caused, their willingness to receive training and whether they have already completed a prison sentence but might still require further rehabilitation.

The people in the centres are provided with free education and once the trainees reach their expected criteria, they are offered certificates of completion and can leave. Depending on the reason they are there, many are allowed to go home to visit their families once or twice a week.

It is absolutely not a campaign to stop them practising Islam — religious activities are protected by Article 36 of the constitution: "Citizens of the People's Republic of China enjoy freedom of religious belief. No state organ, public organisation or individual may compel citizens to believe in, or not to believe in, any religion; nor may they discriminate against citizens who believe in, or do not believe in, any religion.
The lengthy piece ends with this:
"We cannot ignore the drive to war against China. Fear of speaking out against atrocity propaganda because of its upsetting and controversial nature will only lead to the manufacturing of consent for war. Western intervention led to two million people dying in Korea, 2.4 million people dying in Iraq since the 2003 invasion, three million people dying in Vietnam among millions more elsewhere.
Given the history, given the body count, socialists have a duty to vehemently oppose the idea that our countries should be able to interfere in others; denouncing the false narrative on Xinjiang is now part of that duty."
This is how the Chinese state has reacted to reporting on the issue;
John Sudworth's relocation to Taiwan comes after 'months of personal attacks' over reporting of alleged abuses of minorities
Here is some more History.
. "From October 1050 to October 1951, the regime eliminated somewhere between 1,5 and 2 million people. (P 24) this time, death sentences were fewer, formal executions many suspects killed themselves. "The objective was to produce a docile population by transforming almost every act and every utterance into a potential crime."(P 241)
The Cultural Revolution A People's History, 1962—1976 Frank Dikötter 2016.
Here are some more Fellow Travellers: John Ross, former leader of the International Marxist Group (IMG),
The main theme of the fellow Travellers of Chinese Communist Party is that its development of the productive forces in the country is a miracle. The lack of democracy, human rights, is less important that "this extraordinary successful political project". The regime has "extraordinarily" increased the 'real' freedoms of the population. Happiness is the CCP.. (Martin Jacques).
Martin Jacques, editor of Marxism Today, was famously the betist of bêtes noires of the Communist Party of Britain. Speculation is growing that he will be invited back to their pages.
Left Internationalists do not agree:
Update: there is also this,
'FIND OUT THE FACTS ON THE UYGHURS'
The Communist Party of Britain is urging labour movement bodies not to rush to judgment on the Uyghur question in China. 
Mr Griffiths said the reports of 'genocide' from a network of right-wing institutes and pressure groups funded by the US, British and Australian governments are recycled uncritically in the Western media. 

As one of many international delegations to visit Xinjiang, he had seen for himself that mosques are open, the Uyghur language can be seen and heard everywhere, and the majority of top state and political officials are Uyghurs, not Han Chinese.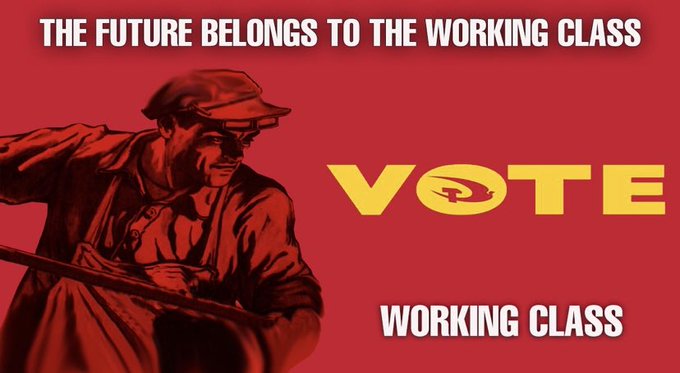 Candidates Against Labour, "for a sovereign, united and internationalist working class."
The Morning Star, independent of the Communist Party of Britain, and owned by the co-op, leads with this Editorial Britain's communists and the May elections: a much-needed intervention.
For many years British Communists have stood 'witness candidates' in elections. This year the Communist Party of Britain is running in local elections.
They are engaged in a battle across the country. Who are our enemies, who are our friends? They ask.
TOMORROW sees the launch of the Communist manifesto — the Communist Party (CP) of Britain's manifesto for the Scottish, Welsh and English local elections, that is.
Revolutionary Left.
The party is standing its biggest slate of candidates since the 1980s after six years in which it didn't stand — calling, as did much of the revolutionary left, for maximum support for Labour during the Jeremy Corbyn years.
Much of the labour movement remains sceptical of voting left of Labour. Despite the party's lurch right under Keir Starmer, there is a widespread belief that a non-Labour vote only helps the Tories in England and Wales, and the SNP in Scotland.
Here is the Communist Party of Britain standing up to the right:
Labour Movement Welcome.
Labour's poor projections nationally — with polls placing it about 10 points behind the Conservatives — can encourage this caution. Yet there are good reasons the renewal of communist election campaigning should be welcomed across the movement.
The British government's handling of coronavirus has been catastrophic. We have one of the highest death tolls anywhere in the world and the deepest recession in Europe. Tens of thousands of lives could have been saved, hundreds of thousands would not have lost their jobs, had Britain adopted the zero-Covid strategies implemented by countries as diverse as China and New Zealand.
Follow the successful models of Cuba and Venezuela!
As countries which have successfully kept deaths and disruption to a minimum have proved, Covid-19 did not need to provoke a prolonged crisis. The worst-affected countries have been the heartlands of neoliberal capitalism — western Europe and the United States in particular. In Latin America, the contrast between the performance of socialist-led countries such as Cuba (40 deaths per million) and Venezuela (62) and neoliberal ones like Ecuador (995), Colombia (1,308) and Brazil (1,673) has been especially dramatic (figures from statista.com).
Covid has put the status quo to the test and found it wanting. There are plenty of people who recognise that. The point is regularly made from trade-union platforms and at online meetings.
But the pandemic struck Britain just as Labour was transitioning from a socialist leadership to a restorationist (??? Note to Subs, translate) one that has rowed back on the Corbyn movement's searing critique of economic inequality and social injustice while stressing its support for (fawning on) "business as usual."
With a handful of honourable exceptions, this has deprived institutional politics of voices drawing out the lessons of the pandemic to challenge the capitalist system itself.
Public Debate.
Yet we sorely need a public debate on an alternative economic and political strategy: one that understands the role of the market in creating the jobs crisis, the housing crisis, the climate crisis — and outlines real solutions to these, which must involve a big expansion of public ownership and economic planning.
Labour is not raising these issues. In a campaign in which it seems determined to compete with Priti Patel's increasingly authoritarian Tories for the "law and order" vote, and in which it has even been caught distributing race-baiting anti-Gypsy and Traveller leaflets, the importance of an intervention from the left is paramount.
Learn from China's Example of Racial and Political Tolerance!
Standing Against Labour Will Help Left Unity.
Far from undermining left unity, the left within Labour will be strengthened by the promotion of socialist solutions to the crisis and by leftward pressure on Labour candidates across Britain.
But besides that, we know that Labour's long assumption that working-class voters have nowhere to go has been exploded by events — for years now in Scotland, more recently elsewhere. Refusing to challenge Labour from the left has not upheld its vote: it has simply meant disillusionment and anger at a party that no longer seems to represent ordinary people has been expressed by not voting at all or by voting for parties to its right.
The left has lost a lot of ground across Britain over the past year. We cannot sit out the first significant Britain-wide platform for political debate since the pandemic struck. The Communist Party's election campaign will be a significant contribution to the revival of a militant and combative socialist movement.
What serious spotters want to know is if there are any contests between Communist candidates and the Socialist and Trade Union Coalition (TUSC), and the Monster Raving Loony Party.
Not a Real, but an Ersatz Patriot says Morning Star.
Partisans de la ligne de la Tendance! Respond to the passing of Prince Phillip with dignity.
Quiet Mourning, and Condolences to the Family should be the hallmark.
Alas, this well meaning advice does not seem to have been universally followed.
This is what is happening (Telegraph).
"Britain has entered eight days of mourning for the Duke of Edinburgh during which flags will be flown at half mast, TV presenters will wear black and Parliament will pass no new laws."
"MPs are expected to wear black armbands while they are at work, and armbands are likely to be worn at sporting events this weekend. A-two minute silence will be observed at the Grand National at Aintree on Saturday."
Parliament will scale back its work in a similar way to periods of "purdah" before elections. No new laws will be passed, no Government announcements will be made and no ministers will give interviews or tweet about policy unless it is specifically to give public health guidance."
"Major TV channels responded to the Duke's death by cancelling planned programmes and showing tributes instead. Presenters and newsreaders were told to wear black or dark clothes and black ties. The official Royal family website was replaced with a single memorial page to the Duke, while the Prince of Wales's website was suspended."
This is excessive, as Cde Osler has remarked, Christians only have four days to mourn the death of Christ – a somewhat more important passing for millions of people.
No wonder that this was a reaction.
Within six hours of Prince Philip's death being announced the BBC had received so many complaints about its wall-to-wall coverage of the news that it opened a dedicated complaints form on its website.
The BBC curtailed dozens of broadcasts on Friday, taking the nation's most popular television and radio channels off air and reduced dozens of other broadcasts on stations across the country, in order to provide uninterrupted coverage of tributes to the Queen's husband.
This lot have no idea of how to react either:
Prince Philip looked like the living dead whenever he left hospital during recent health scares. On Friday, he was just dead.

The racist royal finally snuffed it after 99 years of privilege, triggering "Operation Forth Bridge", the British government's plans for the funeral. In line with his wishes for "minimal fuss", there will only be eight days of official mourning for the queen's husband.
The anti-Labour and national Sovereigntist Morning Star attacked the Duke of Edinburgh for being a real patriot.
They began by making a side-swipe at the Labour Party.
"The diktat from the Labour leadership that the party's election campaign be immediately suspended until further notice will doubtless be obeyed."
The paper, independent of the Communist Party of Britain and owned by the Co-op will no doubt carry reports of Communist Campaigning in local elections in the coming days.
To the Daily the Royal Family are not genuine patriots.
"Philip himself — second cousin to his betrothed and the princely son of Prince Andrew of Greece and Denmark and Princess Alice of Battenberg — personified the nonsensical conceits of an ersatz patriotism in which the closely related royal families of European nation states and Russia shared class interests and family links while the peoples over whom they ruled were dragooned into war and inter-imperialist conflict."
From the Red-Brown Front there's more appreciation:
Frank Ferudi writes in Spiked,
Even though I am not a royalist, I always admired Prince Philip, the Duke of Edinburgh. He was often criticised in the media for his many so-called gaffes. However, his formidable track record of saying unfashionable things in public can be taken as a positive testimony to his refusal to follow the rules of media training.
It's all about me:
I first encountered Prince Philip accidently in Nakuru, Kenya in 1972. I was travelling around doing interviews for my PhD thesis on the Mau Mau revolt. He was running so fast on the street that his posse of bodyguards could barely keep up. Occasionally he would stop to exchange a few words with some locals and then move on. at struck me was the effortless way he conducted himself and the affectionate reaction he got from the people he talked with
Even though I am not a royalist, I always admired Prince Philip, the Duke of Edinburgh. He was often criticised in the media for his many so-called gaffes. However, his formidable track record of saying unfashionable things in public can be taken as a positive testimony to his refusal to follow the rules of media training.
Unlike most of the other royals, Philip was often 'off-message'. In a world in which royalty comes wrapped in the accoutrements of celebrity culture, Philip stood out as a genuine individual who was reluctant to express himself through a script written by public-relations advisers.
I first encountered Prince Philip accidently in Nakuru, Kenya in 1972. I was travelling around doing interviews for my PhD thesis on the Mau Mau revolt. He was running so fast on the street that his posse of bodyguards could barely keep up. Occasionally he would stop to exchange a few words with some locals and then move on. What struck me was the effortless way he conducted himself and the affectionate reaction he got from the people he talked with.

The next time I met Prince Philip was three decades later at the Royal Geographical Society in London
The former leader of the Revolutionary Communist Party concludes, "Yet despite all the small-minded and sneering criticism he faced from the new cultural establishment, Philip had a good run. In decades to come, he will be remembered as someone who turned out to be a very human prince."
We await the response of Baroness Claire Fox, if her ladyship can surmount her grief and write a tribute.