Posts Tagged 'Momentum'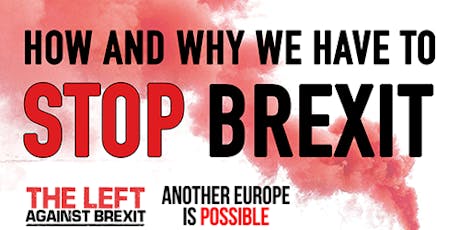 Only 17% of Momentum members are opposed to a People's Vote on Brexit. 
A Momentum consultation has revealed that 92% of members surveyed want Labour MPs to vote down Theresa May's Brexit deal if it fails Labour's six tests. We're preparing to campaign on this now, if needed – support us by chipping in £5 here.
Open for ten days on Momentum's digital democracy platform and completed by more than 6500 members, the consultation asked a broad range of questions including whether a no-deal Brexit should be rejected as a viable option and whether Momentum members prioritise a public vote on Brexit or a general election.
The consultation found that:
92% of members want all Labour MPs to vote down Theresa May's Brexit deal
89% believe a no-deal Brexit should be rejected as a viable option
82% believe Brexit is likely to make things worse for their friends, family and community.
While 41% of members support a public vote in all circumstances a total of 57% either prioritise a General Election over a public vote or do not want any public vote
97% of respondents signed a petition calling on Theresa May to immediately end the uncertainty around the rights and status of EU citizens living in the UK, and UK citizens living elsewhere in the EU.
The full results of the consultation can be found here
The consultation comes as a group of Labour MPs have implied they could vote for Theresa May's Brexit deal in Parliament later this month. This follows a vote on the Customs Bill in July when three Labour MPs voted with the Conservatives, saving the government from defeat and a possible general election.
The bullet points in the Momentum sites may hide the fact that only 17% of Momentum members said they did not support a public vote at all.
A few days ago we reproduced this report, which figures today in the Guardian Politics Blog.
Turning back to the subject of how Labour might vote on the final Brexit deal, the New Statesman's Stephen Bush has this very revealing anecdote in a recent column.

True, there are issues on which the leadership's main players are genuinely divided, such as how to tackle the final Brexit vote. At a recent strategy meeting, Andrew Murray – who works part-time as Len McCluskey's chief of staff and part-time in Corbyn's office – argued that the Labour party should vote for Theresa May's deal to avoid a no-deal exit. At that point, [Diane] Abbott intervened to disagree. She argued that the party's pro-European membership would never forgive them for bailing out a weak Tory government and that May's Brexit agreement would in any case be a disaster that Labour should not be seen to endorse.

Then she warned her old friend [Jeremy] Corbyn that their pro-Remain constituents in the north-east of London would be "protesting outside your house" if Labour voted for May's deal. "That last point really spooked him," recalls one of the attending staffers.
Will Labour listen to the latest expression of its members' opinions or the sovereigntist dogma of people like Andrew Murray, the Morning Star and the People's Brexiteers of 'revolutionary socialist' Counterfire?
Labour List reports.
Campaigner Alena Ivanova has said she is "delighted" with the consultation results. She commented: "Momentum members have overwhelmingly endorsed giving the people the final say on Brexit. These results should finally put to bed the idea that Brexit is just an issue for Corbyn's opponents. We – the overwhelming majority of Momentum members, and Labour members – back Jeremy Corbyn and want to fight Tory Brexit. We are the people who deliver the leaflets, fill rooms and who will put Jeremy into Number 10, and we will not be ignored."

Another Europe is Possible is one of the pro-EU, pro-Corbyn groups that pushed for endorsement of a 'people's vote' at conference. Michael Chessum, a national organiser who worked on Jeremy Corbyn's 2016 leadership campaign, said: "The evidence can no longer be ignored – the activist base of the Labour left is overwhelmingly in favour of a fresh referendum if no general election can happen.

"The most popular option on the survey was for a referendum "in all circumstances", which is an incredibly strongly worded option. Brexit means deregulation, attacks on workers' rights and the end of free movement. There is simply no excuse – either for Labour as a whole, or for individual Labour MPs – not to oppose this agenda and give the people a final say."
Momentum leaders tried to explain away the result.
But Momentum are most keen to emphasise that its members overwhelmingly backed the Labour leadership's position on Brexit, in terms of voting down May's deal and opposing no-deal.

Becky Boumelha, a Momentum spokesperson, said: "The view of members is clear, Theresa May's Brexit deal will be a disaster for this country and all Labour MPs must vote it down if it fails Labour's six tests. It is not in the national interest to slip through the back door a Tory Brexit that will destroy our communities and crash the economy. Propping up a destructive Tory deal will be kryptonite to Labour members, and any Labour MP who votes with the government will have a hard time explaining themselves back in their constituencies."
These diehards are flaying around:
There is also this: