Posts Tagged 'Human Rights'
This Blog stands for human rights – always, for ever, without exception. Whatever Tel's Nipper and his comrades in New Left Review say, this is not "moralism": it is the living breath of our secular humanism. When our forebears protested, with the banners of their lodges, for Dreyfus they stood for this universal meaning. When the anti-Leninist Marxists rose up against the Bolsheviks they fought for democracy and these rights. When the oppressed call for an end to the Islamist dictatorship in Iran, in Hong Kong against the social imperialists of the Chinese Communist Party, when the masses of the world rise up against their oppression, their voices are raised for human rights.
There is no greater founding statement than the Declaration of the Rights of Man and of the Citizen (Déclaration des droits de l'homme et du citoyen de 1789), and its essential amendment, Declaration of the Rights of Woman and of the Female Citizen (Déclaration des droits de la femme et de la citoyenne).
"Woman is born free and lives equal to man in her rights. ' 'Male and female citizens, being equal in the eyes of the law, must be equally admitted to all honours, positions, and public employment according to their capacity and without other distinctions besides those of their virtues and talents. '" Olympe de Gouges.
There is a programme on France 24 this morning about the Russian Gulag.
Of the testimonies about this few are more affecting than this one:
"There were twenty-eight men and Betty and I in our group. Betty and I, an old professor and a prisoner with a wounded leg, were taken on in a lorry. The men had to walk. We got out on the Russian side of the Brest Litovsk bridge and waited for them to come up, looking across the bridge into occupied Poland. The men and arrived and then a group of GPU men crossed the bridge. We saw them retiring after a while, and the group was larger. There were SS officers with them. The SS commandant and the GP chief saluted each other. The Russian was a good head taller than the German.
The GPU officials still stood there in a group watching us go. Behind them was Soviet Russia. Bitterly I recalled the Communist litany: Fatherland of the Toilers, Bulwark of Socialism, Haven of the Persecuted."
Als Gefangene bei Stalin und Hitler (1949 Margarete Buber-Neumann. 1949)
In Russia, the battle for the memory of Soviet repressions.
In November, shortly before the 30th anniversary of the fall of the Soviet Union, the Russian authorities moved to close down one of the country's oldest and most influential NGOs, Memorial, which was dedicated to preserving the memory of Stalin-era repressions. Despite everything, the group's historians are determined to continue the fight to open up the archives of the Soviet secret services. FRANCE 24's Elena Volochine reports, with illustrations by Sofiya Voznaya.
"Thirty years ago, on 25 December 1991, the president of the USSR, Mikhail Gorbachev, resigned. It was the end of the Soviet empire that had lasted for nearly 70 years, and he was the last of the leaders to serve under the red hammer-and-sickle flag.
From 1929 until his death in 1953, that position was occupied by Joseph Stalin, responsible for the extermination of between 3 and 20 million – according to different estimates – of his fellow citizens.
Some 750,000 people are thought to have been shot dead just during the two years of the Great Terror, 1937 and 1938 – the years of the extra-judicial "Troika" courts. Meanwhile, it's estimated that more than 18 million people were sent to the Gulag concentration camps, where many of them would die of hunger, cold, illness and exhaustion from forced labour."
France 24 continues with an account of the Islamist genociders' exterminating the 'non-believers' and Christians in Iraq.
Then there is this: Christian prisoners in North Korea are being beaten, tortured and starved – report
Christians in Communist North Korea are being tortured more than members of any other religious group, according to a new report from human rights campaigners Korea Future.

Torture victims interviewed for the report showed "scars and skeletal deformities" and suffered "back pain, incorrect healing of fractures, somatic complaints, and depressive disorders".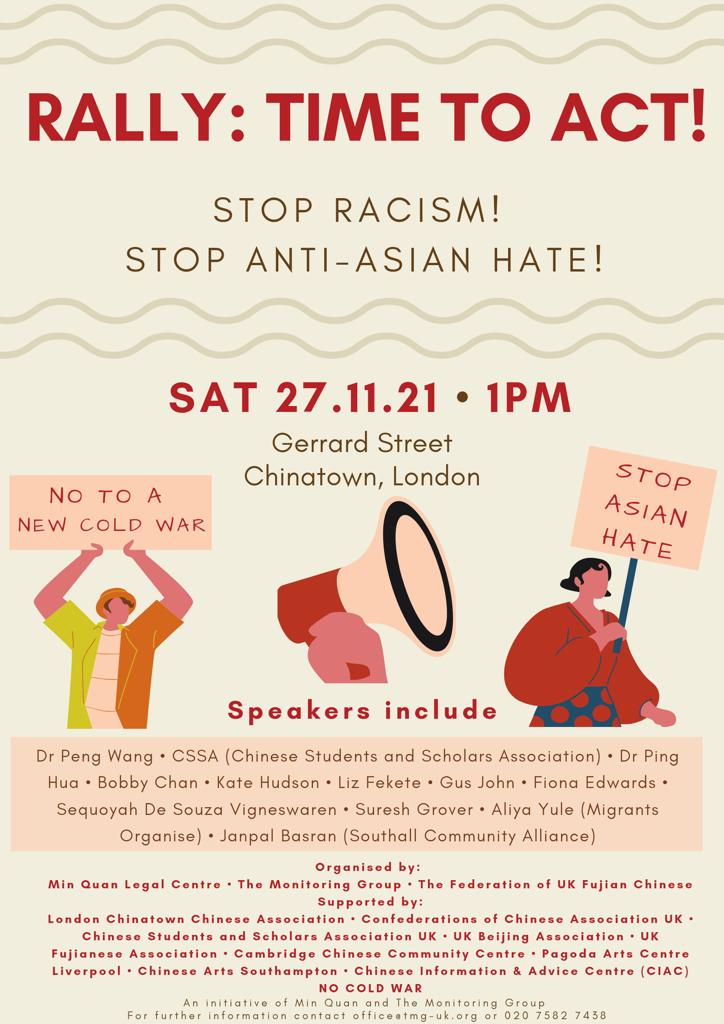 Rally marred by allegations of attacks by "pro-PCC thugs" on democracy supporters.
Chinese emigrants in London fought each other in group brawl.
A Chinese protest against racism in London has descended into a brawl as participants fought with Hong Kong emigrants who criticized them for ignoring human right abuses in Hong Kong and Xinjiang province.
At least one man was arrested as a dozen people got into a brawl in Chinatown on Gerrard Street on Saturday.
The rally — "Stop Racism! Stop Anti-Asian Hate!" — was organized by a human rights concern group Min Quan Legal Centre and several groups of Chinese businessmen and students.
Although East and South-east Asians are the third-largest minority in the United Kingdom, they are under-represented in the country. Due to racism, London's Chinatown is struggling with a drop in sales, vandalism and boycotts.
However, a group of Hongkongers turned up at the protest, saying the organizers are pro-Chinese government and ignored the controversies in Hong Kong and Xinjiang.
Activist Simon Cheng Man-kit earlier pointed out that among the organizers, The Federation of UK Fujian Chinese and London China Town Association, published ads in newspapers to support the "patriots rule Hong Kong" principle.
The group of Hongkongers shouted slogans such as "stop genocide in Xinjiang." They said they supported denouncing racism, but wanted to address racism within China as well. The group of around 50 people were called "cockroaches" and booed.
When the protests came to an end in the afternoon, a dozen people got into a fight for two minutes before they were stopped by the police.
A video of the fight can be seen here.
London police have arrested one Chinese man so far. Witnesses are urged to make reports to identify those involved in the fight.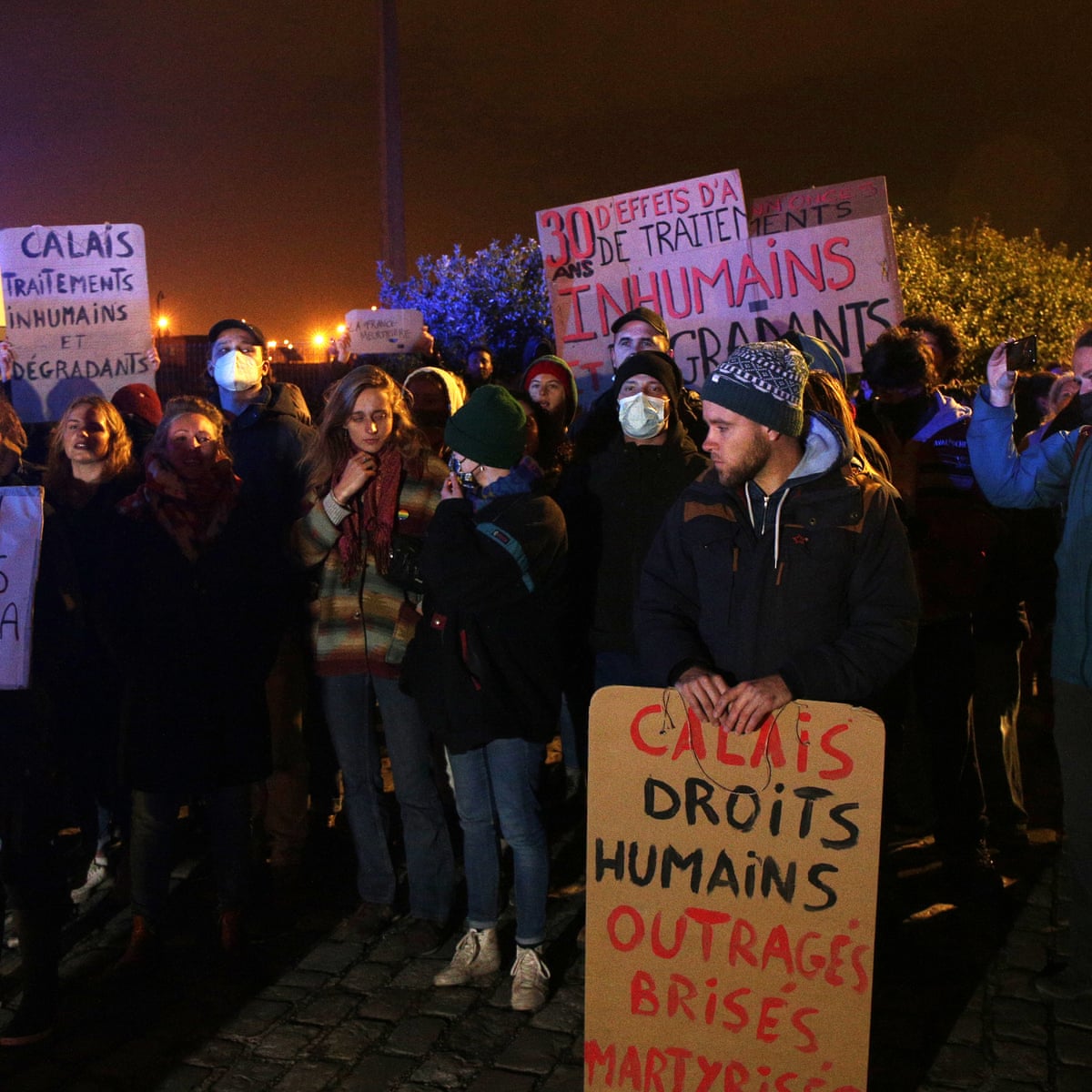 25th November 2021
Dear Keir,
Your comments on BBC Radio 4's Today programme (Friday 19 November) in relation to the situation of people crossing the Channel in an attempt to reach the UK are of grave concern to all those who seek the protection of the rights of refugees and migrants.
It was deeply disappointing to hear you, as Leader of the Labour Party, mirror the dehumanising language of the Conservative Home Secretary Priti Patel. Instead of highlighting the cruelty of the government's border control policies, or dispelling dangerous myths about people arriving in the UK, you made it clear that your main concern about the governments' approach was that it was failing to be as tough on migrants as it had said it would be.
You won the Labour leadership in no small part due to your work as a defender and promoter of human rights. Your leadership campaign included an unequivocal commitment to putting "human rights at the heart of foreign policy" and making the U.K. "a force for international justice".
Labour members, voters and the country as a whole should expect a leader of the opposition – who is a human rights lawyer – to challenge the reactionary and xenophobic stance of a government which is deliberately undermining the recognised principles of international human rights.
As thousands of desperate people remain deliberately trapped at the Polish/Belarusian border and others drown crossing the Channel, you should be making the case for safe and legal routes for those claiming asylum – in Europe and in the UK. You should be exposing the human rights violations of pushbacks at sea, demanding that the U.K. fulfill its legal and moral obligations and supports other countries to do the same.
Instead, in criticising the government only for its failure to implement its regressive policies with sufficient vigour, you have further entrenched the idea that migrants themselves are a problem – and not the governments' callous and cruel approach to migration policy. This same position has been repeated over recent days by the Shadow Home Secretary.
Aping and encouraging the worst aspects of Conservative far-right populism will do little to promote Labour's electoral chances whilst it will cause further damage and division in our society.
Yours faithfully,
Laura Parker, Labour International CLP & Another Europe is Possible NC
Nick Dearden, Another Europe Is Possible NC
Luke Cooper, co-founder, Another Europe Is Possible
Shaista Aziz, Labour councillor for Oxford City Council
Mary Kaldor, Professor of Global Governance, LSE
Hilary Wainwright, co-editor Red Pepper
Glyn Ford, Former MEP
Julie Ward, Former MEP
Niccolo Milanese, co-founder European Alternatives
Cat Villiers, Film Producer & Another Europe is Possible NC
Zoe Williams, Guardian journalist and co-host of the Another Europe Podcast
Alex Fernandes, Another Europe is Possible NC
Alena Ivanova, Another Europe is Possible Campaigns Officer
Dave Levy, Another Europe is Possible NC
Ana Oppenheim, Another Europe is Possible NC
Peter Radcliffe, Another Europe is Possible NC
Seema Syeda, Another Europe is Possible Communications and Campaigns Officer
Tom Walker, Another Europe is Possible NC
Signed statement: safe routes, compassion and fairness need to be at heart of Government's approach to people seeking sanctuary
Following the tragic deaths of at least 27 people in the English Channel – including children – it is time for serious action. We cannot stand by and let this Government's harsh rhetoric and ill-thought-out approach go unchecked.  
This Government's policy of grabbing cheap headlines and blaming the French authorities while paying them millions of pounds to build fences around the Channel ports has not worked. Now people fleeing conflict, persecution and war have paid the ultimate price. We know from the warehouses overflowing with donations for Afghan refugees that the public believes in the right to seek safety. That same public cannot stand for this.
Instead of trying to blame people seeking safety for its own failures, this Government must step up to its responsibilities and focus on saving lives.
For a start, parliamentarians must rethink the Nationality and Borders Bill. Not only will these new laws take a wrecking ball to the very principle of refugee protection, but we know they are unworkable. They will push desperate people further into the arms of smuggling gangs and will only inflame our international partners who we need to work with to ensure people seeking sanctuary can do so safely.
We also need a cast-iron commitment from this Government that it will not pursue its policies on offshoring or pushbacks, which will cause even more harm and make deaths in the Channel even more likely.
Above all, this tragedy shows how urgent it is for this Government to work with its international partners to create more routes to safety for refugees. This Government demands refugees take official routes, but for most people, these simply do not exist. Refugees are left with little option but to arrive here hidden in a plane or lorry or crammed onto a small boat.
We are calling on this Government to make a long-term commitment to:
create a compassionate asylum system that treats all people seeking asylum in the UK with kindness and dignity
resettle at least 10,000 refugees each year from around the world
reinstate the Dubs Agreement to protect child refugees from exploitation
expand family reunion so that more people can be reunited with their loved ones
introduce a humanitarian corridor
We ask the Government to sit down with people who've gone through the asylum system, and their advocates, to create a new, more compassionate, and effective process which puts safety first. Now, if ever, is the time to do so.
From comrade Martin Rowson:
After the Johnson letter to Macron relations between Paris and London are at their lowest