Posts Tagged 'George Galloway'
British Sovereigntist 'Left'.
Sovereigntist politics have made a big mark in French politics. Issues relating to claims about the importance of political, economic, and cultural independence of France are not only more explicitly discussed but make the political headlines beyond controversies as important as, say, Brexit is in the UK.
The news from France today is that Arnaud Montebourg, a former Socialist Minister and pessimistic reformer inspired by nation-state based versions of "anti-globalisation" (démondialisation) centred upon protectionist ideas, has not given up his Presidential bid. A sovereigntist, who sometimes still claims to be on the left, Montebourg got into trouble over this:
The quondam 'left wing firebrand' and one-time Minister of the Economy, Industrial Renewal and Digital Affairs (2012 – 2014) , announced his candidacy at the start of September. Better known these days for his Honey – he markets it under the highly amusing label of Bleu, Blanc Ruche (Bee-Hive) – this venture has got the backing of ultra-sovereigntist and another one-time Socialist, Jean-Pierre Chevènement and the remnants of the 'Che's Citizen and Republican Movement (MRC), the anti-Charlie Hebdo essayist and protectionist Emmanuel Todd, and (somebody of whom one would have hoped better Thomas Guénolé, whose unhappy experience of working at close quarters with Jean-Luc Mélenchon, La Chute de la Maison Mélenchon : Une machine dictatoriale vue de l'intérieur (2019) has been referred to on the present site. The objective was to gather together "sovereigntists", that is those from all political backgrounds, who put French national sovereign power first, foremost, and at the top of priorities. Made in France has become the axis of his economic policy.
By no coincidence whatsoever that was the Chevènement Presidential programme (the MRC was then called the Mouvement des citoyens (MDC) in 2002 (5,3% of the vote). His approach was to appeal beyond left and right, to the Republic ("au-dessus de la droite et de la gauche, il y a la République") . The campaign got the backing of, amongst others, this unenviable list,  Régis Debray, Max Gallo,  Emmanuel Macron and  Florian Philippot (later to be Marine le Pen's henchman, now leader of his own far-right outfit, Les Patriotes).
L'Engagement is the name of the outfit working for Montebourg. It addresses those who want to "take back control of our lives" (reprendre le contrôle de nos vies) wrest the state from the hands of a minority and get it to work for the general interest ( le retour d'un État au service de l'intérêt général, libéré de l'emprise d'une minorité). A New France based on "la souveraineté populaire et l'indépendance économique."
An important part of the campaign is a robust approach to immigrants and integration. Those living in France, he has said, must "learn French, respect the laws, accept the values ​​of French society, like secularism, and should work, and have their own resources ".
Monty, as nobody calls him, got in a mess a couple of days ago with this call ", he proposed to block "all transfers" of money from immigrants , and evoked "the 11 billion that goes through Western Union" , to put pressure on countries that refuse to take back their nationals expelled from France. Wokists all all sides did not hesitate to point out that Marine Le Pen had already had that idea. It also looks as if preventing immigrants in France from sending money to family or friends, was not only illiberal but most certainty illegal under French and European law. Montebourg has back-peddled, " C'était une erreur, cette mesure ne sera pas dans mon programme. » An error, a measure which will not be in his programme.
0,2 % of those surveyed have expressed a favourable opinion of the candidate's 'robust' views on immigration. But it is said that they have expanded his audience on Twitter, (Présidentielle 2022 : avec ses propos sur l'immigration, Montebourg élargit son audience… sur Twitter)
Beyond Left and Right Sovereigntist politics, with patriotism, protectionism and lots of state control, looks as if it's found an expression in the UK….
LEADER: George Galloway :: Deputy leader: Joti Brar
Our country needs the state to guide the economic life of the country in such a way as to promote work, to respect the dignity of labour, and to serve the working people. All adults have a duty to work in a useful fashion, according to their talents and abilities, and society has an equal duty to ensure that useful employment is available to all, part-time or full-time according to the domestic, health and life constraints of the worker.
The Workers Party positively embraces Britain's withdrawal from the EU. Britain needs to be free of the EU regulations that would restrict our fiscal and monetary policy and prevent Britain from taking public ownership of key utilities and transport infrastructure.
If we are to be free to direct the affairs of our country to meet the needs of working-class people, we must be able to have something to say on the free movement of capital out of our country as well as the free movement of labour into it. Under a socialist system, the control of our borders, both physical and financial, will be a guarantee not only of the rights of our workers to good labour rights and rates of pay, but will restrict the ability of capital to pack up and leave for greener pastures, abandoning our workers and decimating British industry.
We reject a future of parasitism where the British people, through the operation of the City of London, degenerate into an unemployed feckless rump living off cheap imported food and the plastic-electronic consumables of global capitalist anarchy.
One has to admit that the Workers Party of Britain does have some rather 'specific' views on national independence:
Workers Party Britain-Kent Retweeted
Hairy Biker and Comrade to Speak at Galloway Workers Party of Britain Beano.
Chris Williamson has a long friendship with Tosh:
The WPB (as nobody calls it) is "the working-class patriotic alternative to fake woke anti-British 'Labour'. The leader George Galloway worked hand in hand with Nigel Farage to back the Bosses' Brexit in the European Referendum Its cadres in the CPGB (M-L) backed the Brexit Party in the 2019 Euro Elections. "The Workers Party stands with all those countries that have attempted to break free of imperialist domination and build a different kind of world. We defend the achievements of the USSR, China, Cuba etc, not least the debt owed by humanity to the Soviet Union and Red Army in their war of liberation against German fascism."
We shall defend the positive historical legacy of the Soviet Union as well as all those today who struggle for socialism; for an alternative world order.
Its HQ address (kidding, not) is 274 Moseley Rd, Birmingham. B12 0BS.
Deputy leader of the WPB, Jodi Brar, has contributed to this classic: Identity Politics and the Trhttps://s3-eu-west-2.amazonaws.com/s3.cpgb-ml.org/TransgenderTrend_read.pdfansgender Trend (2019). This a publication of the CPGB (M-L) and carries this notice at the end.
The following resolution was passed overwhelmingly at the party's eighth congress in September 2018, following a six-month inner-party debate.
Identity politics are anti-Marxian and a harmful diversion from the class struggle.


While being totally opposed to discrimination on grounds of race, sex or sexual proclivity, this congress declares that obsession with identity politics, including sexual politics, is anti-Marxian.


Congress therefore resolves that the propagation of identity politics, including LGBT ideology, being reactionary and anti-working class and a harmful distraction and diversion from the class struggle of the proletariat for its social emancipation, is incompatible with membership of the party, rendering those involved in its promotion liable to expulsion.
Well established opinion is that this resolution was the end product of some considerable rows amongst the cadres who now run the WPB.
On Williamson there is now this claim,
on Saturday's demo against the arms fair in Liverpool with Jeremy Corbyn refusing to share a platform with Chris Williamson who told me that he wasn't allowed to speak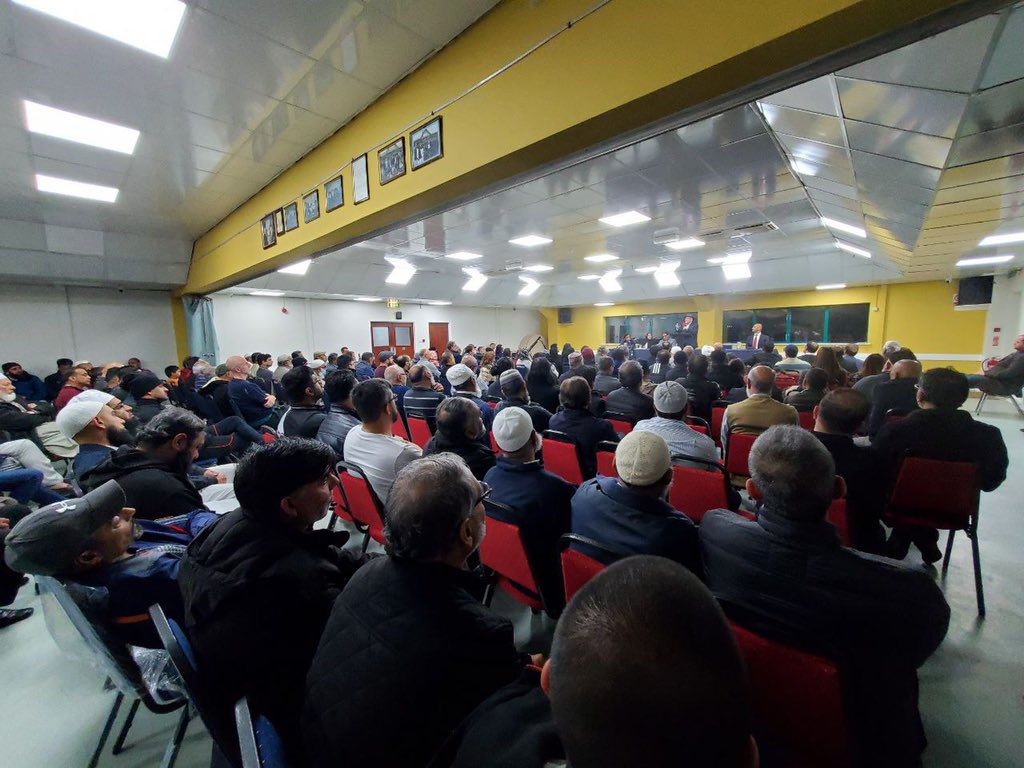 Labour "Spies" Seen Off with "their blood running cold."
Here is more of this little operation.
After the collapse of Respect there were rumours that George Galloway had dusted off an old project and was about to produce "Dusty Springfield, the musical." "It will not be just about her musical talent but her whole journey through life, her sexuality. It won't shirk from any of that."
Instead the talented entertainer turned his hand to writing children's books, writing this much-loved classic, "Red Molucca: The Good Pirate."
The matinee idol has never been far away from his star turns on Celebrity Big Brother. Galloway has kept his hand in with the variety shows Sputnik and The Mother of All Talkies. Word was that an appearance on Desert Island discs was imminent; people were already queuing up to fund a life-long trip to a remote Pacific isle.
Yet the Man in the Fedora has always hankered after the glory days at the centre of national politics, the time as the Green Shirts MP for Bow Bells, and the epic that he led, as charismatic figure-head of the Bradford Spring.
Ally of Nigel Farage and the Brexit Party in the 2019 European Elections, Galloway was the Leader of All for Unity in the 2021 Holyrood Elections in Scotland. That alliance with the progressive British bourgeoisie (er, Tories), in the cause of national sovereignty, was thwarted by jealousy in high places. 2021 Scottish Parliament election George Galloway, South Scotland All for Unity 5,521, 6th, 1,5% of the vote may have played a part
At the Scottish Parliament election, All for Unity failed to win a single seat

Election 2021 23,2990.90 / 560 / 129

7th Not in parliament
Undaunted by his third place in the more recent (2021) Batley and Spen by-election the dapper gent, with his supporters in the Workers Party of Britain, and the Communist Party of Great Britain (Marxist-Leninist) are building a red base in this Yorkshire area.
Latest: you can't keep an old Trouper down,
9th of September.
Mr Galloway is charging £25 per message.