Posts Tagged 'Fake News'
Past Lies by Skwawkbox; Now they spread Fear amongst Disabled.
The latest scaremongering by Skwawkbox has caused great distress.
They put about the rumour that disabled people will be subject to this,
"DISABLED CLAIMANTS TOLD: 2 YRS TO GET JOB OR BE SANCTIONED FOR A YEAR."  17th of July.

The government is pressing ahead with the roll-out of its Universal Credit (UC) replacement to the benefits system in spite of huge delays and problems – and continuing problems so ingrained that foodbank use has increased sharply in every area where is has been implemented.

UC contains a draconian set of provisions, including a 'Claimant Commitment' (CC) – a set of imposed requirements to which the claimant has no right of appeal whatever. As the government's guidance on CCs states:

There is no right of appeal if a claimant refuses to accept their Claimant Commitment and the requirements that have been set out in it.

A JCP adviser – who might be incompetent, inexperienced, bitter, have a personality clash with the claimant or just simply be having a bad day – is the final arbiter of whether a CC is reasonable and achievable, and even a patently bad decision cannot be appealed for a higher opinion.
The key bit is this:
A fixed time to find a job – or a one-year sanction? A sanction is the immediate and complete removal of support. Anyone who has seen Ken Loach's superb I, Daniel Blake knows how devastating this is and what the consequences can be.

And the most hideous aspect of this hideous system is that it applies to disabled people. Two years to find work or you're cut off from support.

It's hard to imagine that this could be true, that anyone could be so lacking in humanity as to devise such a system, let alone enforce it. But it is true. A DWP insider told the SKWAWKBOX:
They are now furiously backtracking: IMPORTANT: WRAG/SANCTION – DON'T PANIC YET.
Earlier today the SKWAWKBOX published an article about the application of the Universal Credit (UC) 'claimant commitment' to disabled people. That article was based on information from a recent DWP employee and the details were confirmed before publication by a current DWP employee of 15 years experience. It indicated that disabled people not placed in the 'Support Group' by the DWP's contracted medical assessors would have two years to find work and would then face sanction.

However, others have challenged whether the claimant commitment would be applied in this way, so the SKWAWKBOX has checked with other DWP veterans.

And has received mixed answers.

So the real situation may not be as bad as sources originally indicated – but it's so unclear that the only thing everyone agreed on is that the rules are opaque and confusing.

So don't panic yet. We'll bring you a definitive answer as soon as one can be obtained.
There seems to be pattern about Skwawkbox's behaviour.
First they spread outrageous panic inspiring lies.
Then they deny that they circulated them without careful consideration and qualification, not to mention 'research'.

Finally, the accuse anybody who criticises their attention seeking sensationalism of being establishment touts, and take up the position of stout denial – that they are at fault in any way.
We await the latter ready and willing to do battle with those who have caused distress to people we know and love.
More see Bob Pitt: Skwawkbox — an embarrassment to the Left.
The reality, however, is that Skwawkbox functions as a sort of left-wing mirror image of the right-wing tabloid press, or of alt-right sites like Breitbart News. It employs the same unscrupulous, sensationalist journalistic methods, but for opposite political ends. Skwawkbox appears incapable of grasping that socialist aims cannot be achieved by such anti-socialist means.
And Phil:  The Alt-Left: A Critical Appreciation.
In his critique of Skwawkbox, Bob Pitt argues that blog proprietor Steve, and by extension the rest of the alt-left stable, blur the line between political analysis and conspiracy theorising – and establishes this via a forensic analysis of Steve's piece on Grenfell and his argument the media were subject to a D Notice. As such, he suggests they have a cavalier attitude to the truth similar to the fake news we find peddled by Breitbart and co, except from the diametrically opposed perspective. Because these pieces can then easily be picked apart by fact-checking, Bob believes they flout journalistic ethics and embarrass the left as a whole.
Must-Read Background to Mania For Fake News.
Everybody is aware of the Fake News uproar.
But the extent of the wave seems now to have reached something out of the Extraordinary Popular Delusions and the Madness of Crowds by Scottish journalist Charles Mackay, (1841).
MacKay covered financial manias (South Sea Bubble, Tulip craze, John Law and  Mississippi Company), the Witch Persecution  and such topics as " the influence of Politics and Religion on the Hair and Beard", alchemy, prophecy, and mineral, and afterwards of animal, magnetism, and, halting the list here, how Quoz became the must-say London catchphrase,
When a disputant was desirous of throwing a doubt upon the veracity of his opponent, and getting summarily rid of an argument which he could not overturn, he uttered the word Quoz, with a contemptuous curl of his lip and an impatient shrug of his shoulders. The universal monosyllable conveyed all his meaning, and not only told his opponent that he lied, but that he erred egregiously if he thought that any one was such a nincompoop as to believe him. Every alehouse resounded with Quoz; every street corner was noisy with it, and every wall for miles around was chalked with it.
No doubt Quoz is due for a revival, though I imagine that the later fashion for asking "Has your Mother Sold Her Mangle?" has had its day.
The Preface states, "THE OBJECT OF THE AUTHOR in the following pages has been to collect the most remarkable instances of those moral epidemics which have been excited, sometimes by one cause and sometimes by another, and to show how easily the masses have been led astray, and how imitative and gregarious men are, even in their infatuations and crimes."
The first chapter starts, "IN READING THE HISTORY OF NATIONS, we find that, like individuals, they have their whims and their peculiarities; their seasons of excitement and recklessness, when they care not what they do. We find that whole communities suddenly fix their minds upon one object, and go mad in its pursuit; that millions of people become simultaneously impressed with one delusion, and run after it, till their attention is caught by some new folly more captivating than the first. "
Today Magnetisers, alchemists, fortune tellers and prophets have their own Twitter Accounts and Web sites.
The Internet means no doubt that 'nations' of posters and viewers, not to mention re-posters and commentators, are much, much, bigger. When they "go mad" the scale is beyond counting. It has become both a Baudrillardian "hyper-reality" and a "hypo-reality", the beyond and beneath of the factual.
These are just a few examples: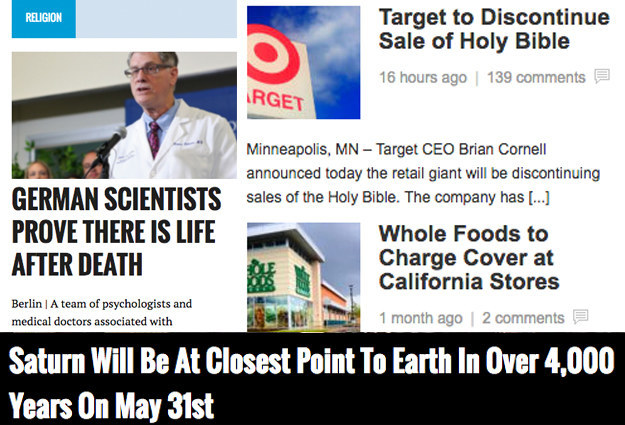 This is more serious:
This is  more serious (Reuters 2 days ago)
French presidential candidate Emmanuel Macron is a "fake news" target of Russian media and his campaign is facing thousands of cyber attacks, his party chief said on Monday.

Richard Ferrand, secretary-general of Macron's En Marche! (Onwards!) party, said that Russian state-controlled media Russia Today and Sputnik had spread false reports with the aim of swinging public opinion against Macron.

An independent centrist, Macron has surged in campaigning for the French election and opinion polls make him favorite to win election in May.

Ferrand said that Macron, as a staunch pro-European, was a Russian target because he wanted a strong united Europe that had a major role to play in world affairs, including in the face of Moscow.

Sputnik earlier this month ran an interview with a conservative French lawmaker accusing Macron, a former investment banker, of being an agent of "the big American banking system".

"Two big media outlets belonging to the Russian state Russia Today and Sputnik spread fake news on a daily basis, and then they are picked up, quoted and influence the democratic (process)," Ferrand said.
This is really a hell of a lot more serious:
The 'news'(from the satirical site Le Gorafi) that Marine Le Pen proposed to build a wall around France, paid for by Algeria, was treated seriously in the Arab world.
"Marine Le Pen propose d'entourer la France d'un mur payé par l'Algérie" (France 24. 15.2.17.)
The story made the Front Pages: