Posts Tagged 'DFLA'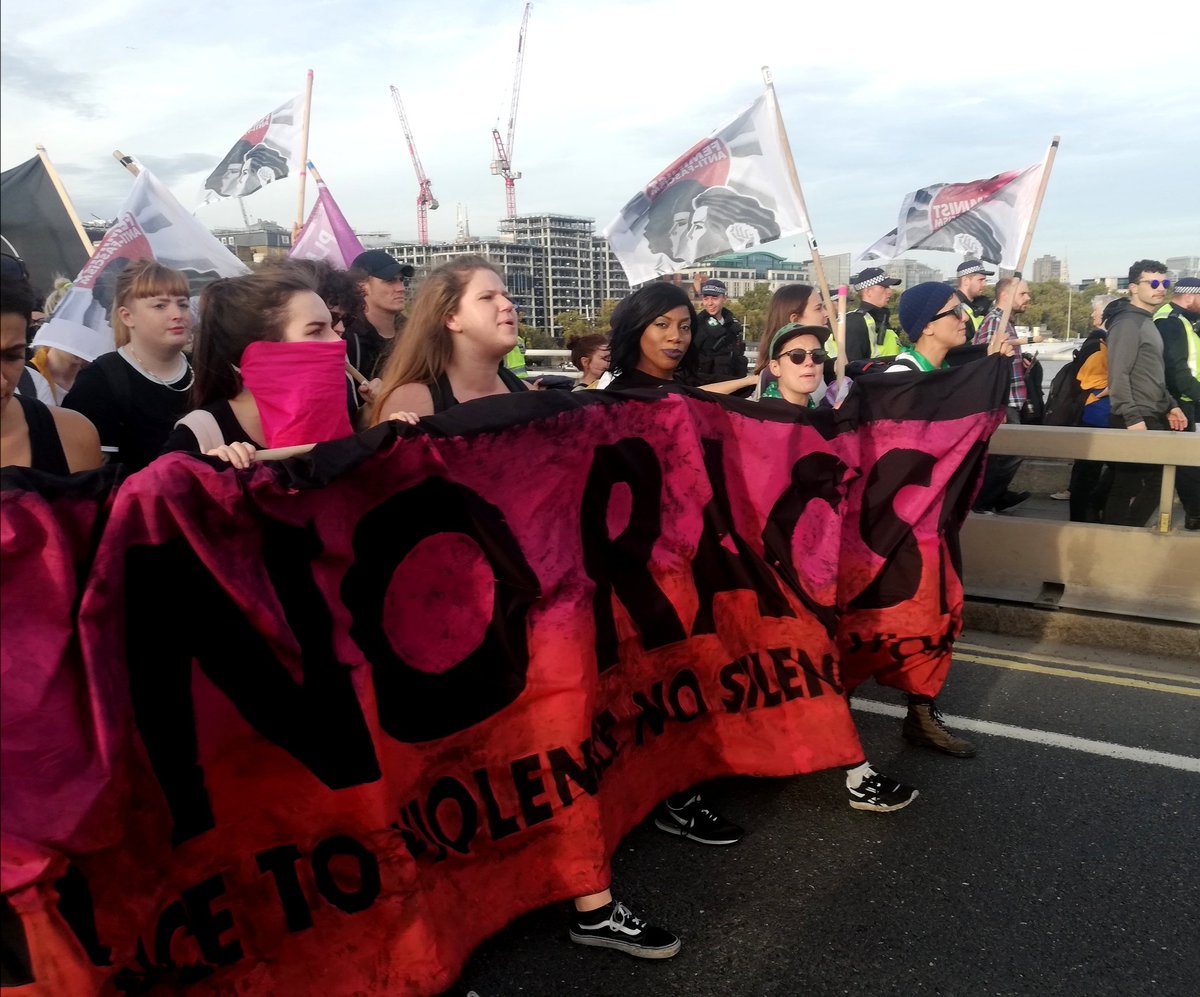 Anti-fascists block route of Democratic Football Lads Alliance London march
Some reports:
Guardian.
Scores of officers and dozens of police vans later separated a group of counter-demonstrators shouting "Nazi scum off our streets" in Trafalgar Square.

A large section of the DFLA march eventually arrived on Whitehall, where a truck was used as a stage for speeches.

The DFLA, a group formed of mainly middle-aged, white male football fans, had planned a mass march from Park Lane to Whitehall. The organisers had said on Facebook that they were protesting against "returning jihadists", "thousands of Awol migrants", "rape gangs and groomers" and "veterans treated like traitors".
DFLA march in London: Far-right protest spills into violence as police officers attacked
Evening Standard.
Democratic Football Lads' Alliance march erupts into violence with one supporter threatening 'to kill police officer'
Independent.
2,000 anti-fascists deal a blow to the far right DFLA
Socialist Worker.
Around 2,000 anti-racists joined a march and rally against the Democratic Football Lads Alliance (DFLA) in central London today.

Called by Stand Up To Racism (SUTR) and Unite Against Fascism (UAF), it was an important test in the battle against the resurgent far right.

The DFLA pulled the smallest numbers to date for a national mobilisation—around 1,500 to 2,000 joined its march from Hyde Park to Whitehall. Some stayed in pubs rather than join the march, others left early for the pubs.

And then their generator broke down, curtailing their speeches.

It came on the one-year anniversary of the "original" FLA's first demonstration, which saw up to 20,000 march under the banner of "united against extremism".

The SUTR demonstration saw speeches from trade unions, Labour Party members and anti-racist organisations.

Labour leader Jeremy Corbyn and shadow home secretary Diane Abbott sent a message of support that said, "We're proud to walk in the traditions of anti-racism campaigners and activists. Your fight is our fight."
Anti-fascist demonstrators outnumber the DFLA in London 
Counterfire.
Not everybody is so upbeat pointing to the SUTR demo not being *that* big. And there was a separate AFN demo. that tried direct action.
It is also not entirely true that the DLFA march was entirely middle aged male and white, as the video at the bottom illustrates.