Posts Tagged 'Counterfire'
"West bears a heavy responsibility for this disaster."
The revolutionary socialist groupuscule, Counterfire, leading member, Lindsey German, publishes this text from the Stop the War Coalition (StWC) – Convenor, Lindsey German.
Prolonging war and blocking peace: NATOs deadly role in Ukraine. Chris Nineham. Deputy leader of the StWC, associated with the micro-party Counterfire, and the author of Capitalism and Class Consciousness: the ideas of György Lukács.
The anti-war movement opposed the Russian invasion from the start. But the West bears a heavy responsibility for this disaster. Senior US foreign policy figures from Henry Kissinger to Madeline Albright and from George Kennan to William J. Burns, the current head of the CIA, have advised that the eastward expansion of NATO up to the Russian borders would be deeply provocative to the Russian ruling class. NATO decision makers knew this, but carried on regardless.
The StWC then indulges itself in a vision of how things might have been, but never were,
Last minute diplomacy might well have averted the war. Many senior former US diplomats and Russia experts urged the US to accept Vladimir Putin's offer of talks before the invasion took place in January. The advice was rejected. As Ivan Katchanovski, a Ukrainian professor of political studies at the University of Ottawa argues, "The US and UK governments show no efforts or desire to achieve peaceful settlement of the armed conflict between Russia and Ukraine".
Oddly the StWC does not mention who these " senior former US diplomats and Russia experts" were. The link above is to "Diplomats & experts: negotiate, or expect 'drastic escalation' by Russia" is the record of a debate held under the aegis of the Quincy Institute for Responsible Statecraft generally identified with the realist school of American foreign policy (1). The Chair of the meeting, Anatol Lieven now argues (Guardian, May) that, "Support for Ukraine is legitimate and necessary, but it has also already achieved its most important goal: that of preserving Ukrainian independence and sovereignty over the great majority of Ukrainian territory, and deterring further Russian aggression." Brandishing the threat of escalation Lieven leaves the issue of what Ukraine should do now in the air, while urging no more NATO/West escalation of the conflict.
The StWC follows this train of thought and warned against the following,
The British government, as ever following the US lead, is sending longer range missile systems to Ukraine for the first time. The government described the M270 weapon system they are despatching as a "cutting edge" military asset which can strike targets up to 80 kilometres away "with pinpoint accuracy." Ukrainian soldiers are due to be brought to Britain for training in how to use the missiles.

As even some of the mainstream media point out, on top of the four precision-guided, medium-range rocket systems sent by the US last week, this decision marks a new stage in the war in which the West is prepared to provide the Ukrainian military with the capacity to strike deep in to Russian territory, something they previously carefully avoided.

This is one in a series of escalations on the part of the Western powers. It provoked immediate retaliation in words and deeds from Vladimir Putin – including the first bombardment of Kiev for five weeks – as Western leaders must have known it would.

It underlines the fact that the West is still pushing for nothing less than the complete defeat of Russia while Russian troops continue their offensive.
The StWC has this call,
The war in Ukraine is developing into a proxy war between Russia and NATO and it is the Ukrainian people who will suffer the consequences.

Rather than sending extra missiles to Ukraine, which is already awash with foreign artillery, the British government should be urging for a ceasefire and the recommencement of peace talks.

We continue to demand that Russian troops withdraw from Ukraine and that the British government stop fuelling the conflict.

Join us outside the Ministry of Defence on the International Day of Action for Peace in Ukraine on Sat 25th June to call for peace and de-escalation in Ukraine.
Stop the War Deputy president Andrew Murray says: "Yet again the British government is escalating tensions and prolonging conflict by sending arms to Ukraine.
"It is risking a wider and still worse conflict.
"It should change course and start pushing for a ceasefire and peace talks."
Why Russia should follow the StWC's call and withdraw, or negotiate, without the pressure of armed military resistance to their invasion, is not explained. We are left none the wiser as to what there is to "negotiate" – perhaps a concession to Putin on the Donbass, a promise never to join NATO, or the EU? "Disarmament" of Ukraine ? And "Denazification"?
Now there is this:
Aiden Aslin has also fought for the Kurdish YPG in Syria.
"Aiden Aslin is a British-Ukrainian[4] national and current Ukrainian Marine[5] who previously fought with the Kurdish People's Defence Units (YPG) militia in Rojava, northern Syria.[6] His nom de guerre is "Rojhat Rojava"[citation needed] and he served in the Lions of Rojava group which is a part of the YPG.[7] In 2018 he travelled to Ukraine and enlisted in the Armed Forces of Ukraine.[8] In April 2022, he was captured by Russian forces in the besieged city of Mariupol during the Russian invasion of Ukraine."
*********
(1) This is how the Quincy Institute for Responsible Statecraft has been described, (Washington's Weirdest Think Tank. Led by Trita Parsi and backed by Charles Koch (Note: far right libertarian) and George Soros, the Quincy Institute seeks to redefine the contours of American foreign policy in the Middle East, China—and beyond. ARMIN ROSEN APRIL 28, 2021)
The Quincy Institute fills a real and, in retrospect, obvious gap in the Washington think tank environment, which helps explain why Parsi and his co-founders were successful in assembling funding and other forms of support for the group. Believers in some aspect of realism or strategic restraint could be found at a number of D.C. policy shops and throughout academia—there were the so-called "progressive realists" at the mainstream Center for a New American Security, the anti-imperialists at the leftist Center for Policy Studies, the James Baker-nostalgic right-realists at the Center for the National Interest, and the skeptics of foreign entanglement at the libertarian Cato Institute. But until Quincy, no single organization had tried to unite or organize them.
Supporters believe Quincy seeks to rebalance the foreign policy debate. "There have been strategic alliances for decades between liberals and neocons, so why not amongst their enemies?" asked Quincy nonresident fellow Samuel Moyn, a professor at Yale University who has written several books on the history of human rights, in a Zoom interview. "Even the liberal internationalist foreign policy-neoconservative alliance is a left-right alliance. So that fact alone can't be problematic." Moyn says that Quincy's range of left- and right-leaning figures share "a commonality around querying the purposes of dominance, whether it's military or not, in part because of the costs involved."
"Pathetic attempts at 'no platforming' and demands for dismissal."
Lindsey German on climate change and the case of Kathleen Stock
It has to stop Counterfire (Monday).
The decision by Kathleen Stock to resign from Sussex University is regrettable, if understandable. She has faced threats of violence, demonstrations and calls for her dismissal. The statements from both Sussex UCU and the national union both fell far short of what should be said faced with this campaign of intimidation. Accusations of transphobia against Stock are wide of the mark.
But the outcome raises wider questions about how we should handle debate on the issues of feminism and trans rights. There are very deep divisions here, but there is an acceptable and unacceptable way of dealing with them. The former involves serious and respectful debate and discussion, the latter the pathetic attempts at 'no platforming' and demands for dismissal which should be reserved for fascists.
This was also true last week when a well-attended meeting on women and prisons, organised by Woman's Place UK, was subject to an unpleasant and sexist protest (Editor's Note, see letter from Woman's Place) by people who opposed their gender critical views and accused them (wrongly) of transphobia. It seems lost on these people that women are an oppressed section of society and that if there is a clash with other groups of the oppressed (such as transwomen and men) then it has to be taken seriously.
It is worth noting here that these protests tend not to be directed towards, for example, the government, or real transphobes, but towards those on the left, including established socialists and trade unionists, who are deemed to be wrong about this. In itself, this shows an inward looking and narrow approach – the rest of the left really is not the enemy.
It is not acceptable to use sexist, ageist and racist abuse, as seems to be the case from video evidence, against women. It is not acceptable to comment on their looks, the shape of their bodies, or anything else. We have spent decades now fighting against stereotypes of how women are supposed to look and behave, and it is still an uphill battle. How appalling then that people on the left, in the name of supposed solidarity with the oppressed, feel it is justified to join in with these right wing views.
Let's be clear here: gender critical women are not fascists – they are mostly left wing. They should be allowed to organise as women without being abused and intimidated. And if you think that doing otherwise is helping fight oppression, you really are in a bad place. This has to stop – the only people it is damaging is the left.
Comment.
German and, by extension, many of those in Counterfire, have been known to hold these views on the campaign of intimidation against gender critical feminism for some time. It is good to see this clear stand expressed.
Update: Top Newshound John gives the background:
We, the undersigned, have a variety of positions about proposed changes to the Gender Recognition Act. Some of us have not yet fully formed our opinions.
We are calling for action within our movement to allow debate to take place over proposed changes to the Act.
You may be aware that on April 13 this year, an activist, Tara Wood was convicted of the assault by beating of Maria MacLachlan, a 60-year-old woman who had gathered with others in order to attend a meeting at which they could discuss the potential impact on women and girls of such a change to the law.
On March 8, an incident also occurred on a Bectu picket line in which trans activists, with no connection to the industrial dispute itself, mobbed and verbally attacked a female trade union member on the basis of having recognised her as an attendee at a similar meeting.
And in late April women in Bristol looking to meet and discuss changes to the Gender Recognition Act were met with masked activists blocking entrances to the venue, and deliberately intimidating those wishing to go inside.
More recently, a meeting organised by Woman's Place UK was targeted with a bomb threat which Hastings Police are investigating as a serious incident.
These cases are part of systematic attempts to shut down meetings organised by women at which they can discuss potential legislative changes and the impact these may have on any sex-based rights already enshrined in law.
They draw the whole of our progressive movement into disrepute.
Some trans rights activists even continue to justify the use of violence, meaning that many women are simply too frightened to attend meetings that are both public and lawful in order that they may discuss their own rights.
Other women, including ordinary women concerned for their rights, as well as those active within the trade union movement and other political campaigns, are also now anxious and fearful that they will be subjected to such attacks when engaging in any political activity, meetings, or protests.
We are sure that, whatever your view regarding the issues around the Gender Recognition Act, you will agree that it is unacceptable for women to be made scared to engage in political life.
We, the undersigned, publicly and unequivocally condemn the use of violence or tactics of intimidation on this issue.
(Some names,well-known on the left and labour movement, are underlined.)
Yours sincerely,
Judith Green
Ruth Serwotka
Kiri Tunks
Lucy Masoud
Karen Ingala Smith
Lindsey German
Paula Lamont
Julie Bindel
Helen Steel
Gill Butler
Mark Serwotka
Mike Clancy
Vicky Knight
Tony Burke
Gail Cartmail
Susan Matthews
Len McCluskey
Sean McGovern
Maggie Ryan
Jane Stewart
Steve Turner
Tony Woodhouse
Philipa Harvey
Sarah Johnson
Dave Harvey
Heather McKenzie
Marilyn Bater
Paul Embery
Jeni Harvey
Julia Bard
Lisa-Marie Taylor
Pilgrim Tucker
Mary Davis
Jane Shallice
Rebecca Lush
Emma Wilkes
Charlie Dacke
Sybil Cock
Gill Parke
Ann Sinnott
Harriet Wistrich
Cllr Julie Davies
Maria MacLachlan
Nic Williams
Debbie Epstein
Kristina Jayne Harrison
Kay Green
Rosie Brocklehurst
Carolyn Thomas
Philippa Clark
Christiane Ohsan
Mary Adossides
Meirian Jump
Miriam David
Trish Lavelle
Megan Dobney
Anita Halpin
Carolyn Jones
Kath Campbell
Rachel Burns
Marj Mayo
Annette Mansell Green
Hilda Palmer
Janet Newsham
Annie Gwilym Walker
Alice Bondi
Helena Coates
Ceri Williams
Debbie Hayton
Gill Knight
Eleanor Hill
Bronwen Davies
Pam Isherwood
Hayley Mullen
Sybil Grundberg
Anne Morch
Jane Galloway
Diane Jones
Karen Broady
Emma Dolan
Jan Pemberton
Beth Aze
Louise Hersee
Naomi Grint
Emma Aynsley
Roy Wilkes
Holly Smith
Marjorie Caw
Catherine Bjarnason
Charlotte Carson
Gerald Clark
Carole Regan
Bernard Regan
John Millington
Therese O'Meara
Amanda MacLean
Gwenan Richards
Jayne Egerton
Kim Thomas
Helen Saxby
Marion L Calder
Gwenda Owen
Hannah Tahir
Kate Graham
Rebecca Heath
Catherine Muller
Radha Burgess
Lisa Bishop
Emma Salmon
Jan Pemberton
Lynne Caffrey
Becky Vaughn
Jan Baxter
Kate Jerrold
Jennifer James
Cllr Amy Brookes
Elizabeth Carola
Marta Garcia de la Vega
Ruth Gordon
Lorraine Roberts
Sona Mahtani
Caroline Spry
Ann McTaggart
Denise Bennett
Cllr Bob Walsh
Sue Lent
Helen Watts
Emma Barraclough
Beth Vennart
Ruth Conlock
Emma Flynn
Cathy Devine
Barbara Hughes
Louise Paine
Prue Plumridge
Sarah Tanburn
Donna Stevenson
Dinah Mulholland
Olivia Palmer
Hannah Laurel
Sandra Easton-Lawrence
Helen Soutar
Paula Dauncey
Tessa McInnes
Lynn Alderson
Abigail Rowland
Christian Stahle
Barbara Brookes
Hilary Adams
Fiona English
Frankie Rickford
Julie Timbrell
Jess Goldie
Here is Woman's Place
This story is becoming known internationally.
There is, for example, now a French Wikipedia entry on Kathleen Stock.
Stock devient notoire en janvier 2021, lorsqu'elle est accusée de transphobie dans une lettre signée par 600 philosophes et autres universitaires, qui s'opposent à ce qu'elle reçoive un OBE (Ordre de l'Empire britannique). En octobre 2021, une campagne étudiante appelant à son licenciement suscite à la fois des critiques et un soutien envers Stock. Un groupe de plus de 200 philosophes universitaires du Royaume-Uni prend position en faveur de Stock et de la liberté académique. Malgré le soutien que lui apporte l'université, Stock démissionne.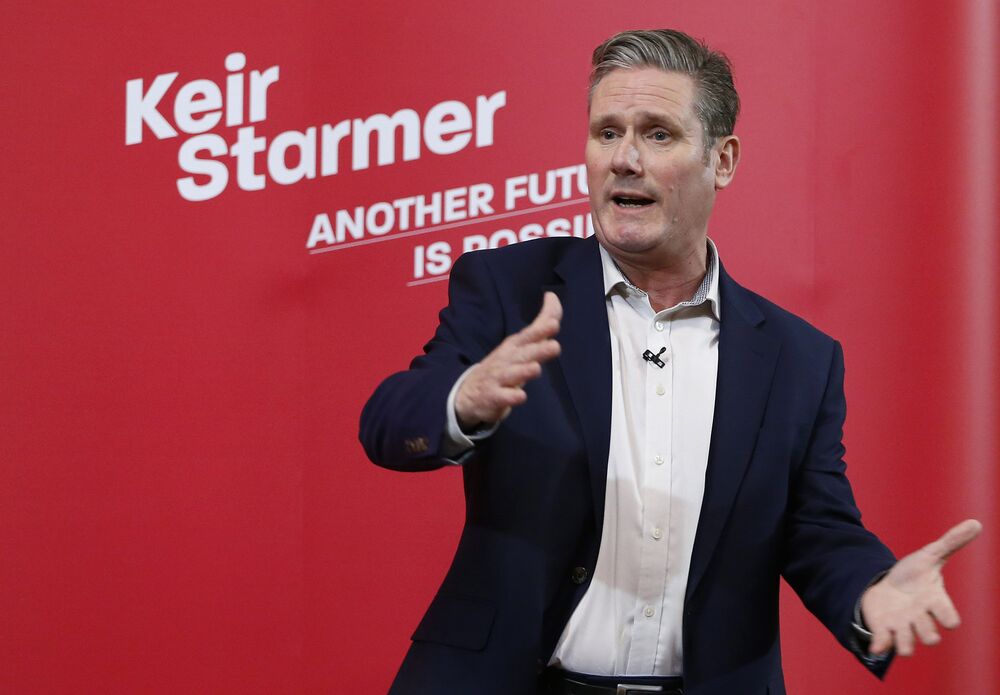 A number of different takes on the future of Labour and the left have emerged in recent months.
Last week Andrew Fisher (Labour party's executive director of policy from 2016 to 2019) made an important contribution that should help focus minds. He wrote that,
The idea of winning back millions of Tory supporters is a misdiagnosis. The aim should be registration and participation
The party has an identity crisis that reflects a changing class composition across demographic and geographic divides. In Scotland, the rise of Scottish nationalism and a Conservative unionist counterweight appears to have closed the door on Labour winning the sort of landslide the party used to take for granted, even in its dismal defeat in 2010. No wing of the party, in Westminster or Holyrood, has yet found an answer to that conundrum. These challenges are significant, but they are not insurmountable. If Labour is to win again, it has to be crystal clear about its potential voters – and the electoral coalition it needs to win.
One could observe that these demographic and geographical divisions – including the erosion of the Red Wall, and the rise of middle class led Scottish nationalism – are reflected in other parts of Europe. Centre and centre right nationalism has strong support in Catalonia. In Belgium where linguistic issues also play a big role, the Socialist Party, Forward, Vooruit, and is a small minority in the Flemish region, (13 out 124 in the regional Parliament, Greens with 14 and the once Marxist-Leninist Partij van de Arbeid van België, 4). The erosion of the Northern Labour vote can be paralleled in Northern France (though not in Belgium's Wallonia).
The cultural and economic basis of the decline of this electoral constituency has been explored in a series of books in France over the last decade. Retour à Reims by Didier Eribon is a personal and literary journey to the once heartland Communist and Socialist North of France where many people now back the far-right Rassemblement National of Marine Le Pen. There are many more directly sociological works. A parallel between the writings of Christophe Guilly on La France périphérique (2014), (see his more recent Le Crepuscule De La France D'en Haute 2017) , the left-behind 'real' rooted working class and salaried people living in in non-metropolitan areas and the cosmopolitan left and the British Blue Labour tendency is obvious. Guilly has been criticised for his broad generalisations. A summary of the debates about the claims, and sustained critique is given in La Grande Confusion Phillipe Corcuff (2021) who notes their ethnic, that is, anti-immigration, drift and the echoes of his views on the right and extreme right and a part of the 'confusionniste' left. Numerous studies show that poverty is mainly concentrated in urban areas. Thus, three quarters of the working class do not live in "peripheral France" but in the cities. A similar remark can be made about the urban working class in the UK, many of whom continue to back Labour, and, in London, and other cities, were often voters against Brexit.
In this year's regional elections the left vote, thought by some to have fractured into irrelevance, held up. If the mainstream centre right were the victors, he Socialists, sometimes in second-round alliances with La France insoimuse (LFI) and Greens (EELV), also drew some comfort, especially from Carole Delga's victory in Occitanie in the south with a record score of 57.8%. The underlying problem was nevertheless abstention, 68%, much of which affected the left vote.
In No Society. La fin de la classe moyenne occidentale, (2019) Guilly talks of the new bourgeoisie is formed, the "winners of globalisation" concentrated in globalised metropolises as the focus of economic and / or cultural and geographic domination. The traditional middle class position of white collar workers and small businesses has been wreaked. Above all he argued (which can be supported by comparisons across Europe, Universal Credit being one) its is the welfare state and social security which has been cut back and replaced by reduced cover and 'flexible' working arrangements.
Without direct political representation, and deprived from an open voice even inside social democratic and left parties that have undergone a long process of embourgeoisement the sovereigntist author asserts that electoral 'soft power' to protest (Gilets Jaunes) or the vote people out, continues. Writing in the Guardian in 2019 Guilly claimed,
In France, the working classes donned hi-vis vests to show they still existed. Their British counterparts seized on Brexit to send the City of London a wake-up call. All over the western world, globalisation's losers are pulling the strings of populist leaders in order to raise their own visibility. Far from being all-powerful, or even political wizards, the likes of Donald Trump, Matteo Salvini and Nigel Farage are little more than puppets of the working classes.

How Macron discovered the soft power of the working class

Yet in the UK it was a section of this internationalised bourgeoisie which backed Brexit, supported by the sovereigntist anti-EU left and their hangers on, and now runs the government in the form of the present Conservative Cabinet. Few would assert that Johnson is a "puppet' of the working class. National populism is better at manipulating people than the 'people' are at using them.
So how does this help explain some of the background to Labour's present difficulties? If there are, without doubt, underlying social trends at work which have dethatched' a traditional social base from the left the ability of 'voluntarist' politics, populist or not, to win support suggests that political strategy has a big part to play.
Fisher says,
Labour lost Hartlepool because, as deputy leader Angela Rayner confessed, "people didn't know what Keir Starmer stood for". Activists and MPs who trod the streets in May's dire elections almost universally complained about the lack of clear, flagship policies on the doorstep. That complaint is recognised in the central thesis of Mattinson's leaked analysis: that Labour needs "clearer, sharper, more uplifting messaging about the party's values and Starmer's vision".
He continues,
The reason why Labour should focus on non-voters is pragmatic: there are simply more of them, and 2017 showed they can be inspired to vote Labour. Non-voters are more likely to have at least one of these overlapping characteristics: working class, young or from ethnic minority communities. All three of these cohorts have one thing in common: if they do vote they are more likely to vote Labour. But mobilising them will require the strongest voter registration drive in Labour's history to overcome the voter suppression tactics that this government has imported from the American Republican right.
This important point reinforces the message that abstention, as in France, could become a growing problem for the left.
The conclusion,
Voter registration drives are labour intensive: they require passionate supporters going door to door in the right neighbourhoods with the right message. Social media can do some of the work, but it is no substitute for human engagement in target seats. It's worrying, therefore, that Labour membership, as reported to last month's national executive committee, has dived by 116,000 since Starmer became leader.

In contrast, when Labour inspires people to vote for them, it also inspires them to join. Starmer's Labour must resist a strategy of triangulation based on exaggerated numbers of Labour-Tory switchers, and instead prioritise a strategy of inspiration: only then will it stand any chance of winning the next election.
Fisher may put too much emphasis on inspirational words; he is not wrong that it would be a mistake to focus on the views and needs of those who have voted Tory. A bit of 'oomph' is needed and clarity about the message. We could do with some strong campaigning on issues like rents and Universal Credit as well.
In this respect Dave Osler points in the right direction,
The next war is going to be different. Instead of harking back to 1990s Cool Britannia and the permanent 20 point poll lead Blair was gifted by Black Wednesday, Starmer needs to stop evading the fundamental question of what Labour stands for in the 2020s.

If he fails to do so – and do so soon – the battle is already lost.

By contrast Counterfire which runs what remains of the People's Assembly Against Austerity, and has a strong influence of the veteran protest group the Stop the War Coalition, has its own answer to the left's difficulties.
Is the party over? Starmer and the deep problems of social democracy
As the right strengthens its grip on Labour, Chris Nineham looks at the context of of Labour's crisis.
The crucial thing here is that we understand that there is politics outside of parliament, and that this is in fact the most important kind of politics. Tony Benn, the leading figure on the Labour left in a generation, left parliament in 2001 to, in his words, 'devote more time to politics'. Amongst the most important things that have happened in Britain in the last twenty years have been the anti-war movement in which he played such an important role, the anti-austerity movements, the Black Lives Matter protests and the massive campaign in solidarity with Palestine.
Speaks the group which has made a specialism of running street protests…..
The last People's Assembly demo on the 26th of June got a "good few thousand" on it.