Posts Tagged 'Boris Johnson Tory'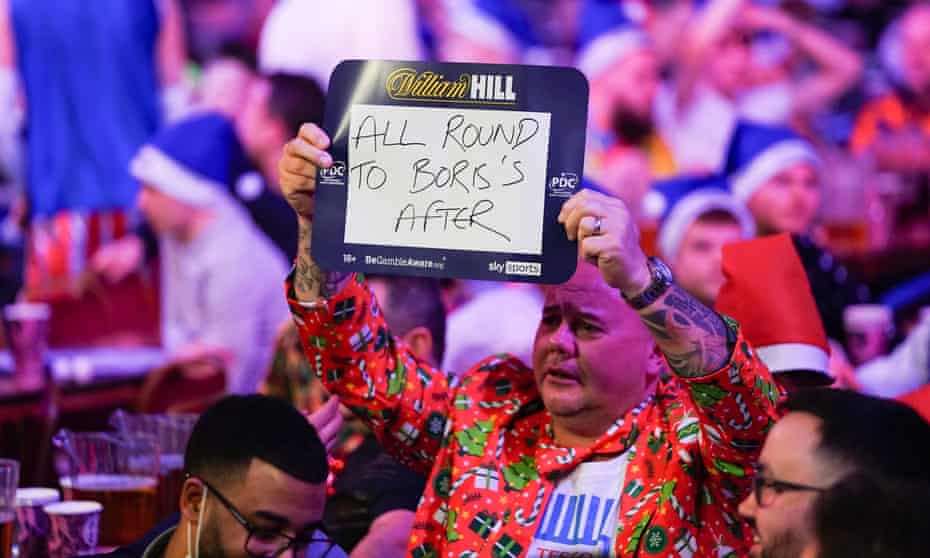 Le ridicule ne tue pas?
Has taking the piss ever finished off anybody?
Boris Johnson has got it in the neck:
Let's look at historical precedent.
The Book of Esther begins with the Persian court of King Ahasuerus, ruler of the Persian Empire holding a 180-day banquet, initially for his court and dignitaries and afterwards a seven-day banquet for all inhabitants of the capital city, Shushan (Esther 1:1–9). Advanced radical scholars interpret these lines a historical fact told through a mixture of satire and buffoonery, that is, early pantomime.
King Xerxes reigned from his royal throne in the citadel of Susa, 3 and in the third year of his reign he gave a banquet for all his nobles and officials. The military leaders of Persia and Media, the princes, and the nobles of the provinces were present.
4 For a full 180 days he displayed the vast wealth of his kingdom and the splendour and glory of his majesty. 5 When these days were over, the king gave a banquet, lasting seven days, in the enclosed garden of the king's palace, for all the people from the least to the greatest who were in the citadel of Susa. 6 The garden had hangings of white and blue linen, fastened with cords of white linen and purple material to silver rings on marble pillars. There were couches of gold and silver on a mosaic pavement of porphyry, marble, mother-of-pearl and other costly stones. 7 Wine was served in goblets of gold, each one different from the other, and the royal wine was abundant, in keeping with the king's liberality. 8 By the king's command each guest was allowed to drink with no restrictions, for the king instructed all the wine stewards to serve each man what he wished.
I can't say I laughed much reading this story.
But the tale ends, according to some, happily.
There are many deaths.
Boris Johnson and his parties have featured in many jokes over the last few days.
There is of course this reality:
Whether or not the bellowing buffoon, the corrupt clown, and the dastard of Downing Street will go, remains to be seen.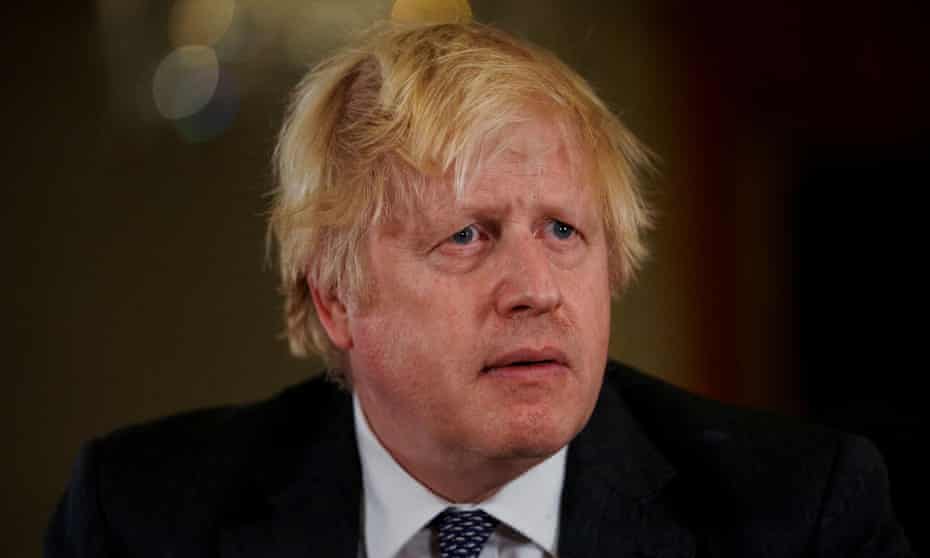 Now, you see, they hang me high,
and the people passing by,
stop to shake their fists and curse;
so 'tis come from ill to worse.
A Shropshire Lad. Alfred Edward Housman
And now, lad, all is over,
'Twixt you, your love and the clover..
Max Beerbohm – after Housman.
Helen Morgan wins seat the Conservatives have held for almost 200 years in a byelection called after environment secretary Owen Paterson resigned.
The Liberal Democrats have won a stunning victory in the North Shropshire byelection, taking what had previously been a safe Conservative seat by a margin of nearly 6,000 votes, and capping a disastrous few weeks for Boris Johnson.
Helen Morgan, the Lib Dem candidate, won 17,957 votes, ahead of the Conservatives' Neil Shastri-Hurst, on 12,032, a majority of 5,925. Labour's Ben Wood was third, with 3,686 votes. Turnout was 46.3%.
More good news:
Already the Alt-left is whingeing.
Update.
My knowledge of Shropshire is limited, Houseman's poem, a visit to Iron Bridge (only a few years ago), walks on the Shropshire Hills and Long Mynd. So here are some informed commentaries on the result.
Lib Dem campaigners reported that Brexit was hardly mentioned on the doorstep in North Shropshire, with voters instead reporting a more general malaise with the Government and Johnson's party.

In particular, Johnson's dire handling of the scandal of the Downing Street Christmas parties held last year while Coronavirus restrictions were in place – so-called 'partygate' – was raised repeatedly by voters, many of whom appeared to have developed a visceral dislike of the Prime Minister and his Cabinet.

While in 2019 the Conservative Party prospered by portraying itself as helping voters overthrow a hated established order, it has now become the epitome of everything those same voters dislike.

These contradictions in the Brexit project were always inherently unstable. It never made sense that an Eton-educated Telegraph columnist should lead the charge against the established order from the safety of his £3 million Islington townhouse.
One hopes this is the case:
However, for a while it worked. For a while, Johnson appeared to be achieving the impossible by re-writing British politics in his own image. But, after last night's result, the very foundations of the Conservative Party's entire political project risk crumbling.
Both the size of the swing (the party overturned a Tory majority of 22,949) and the nature of the seat itself – it is rich in homeowners and Leave voters, and has very few Remainers or graduates, making it very friendly Tory terrain and inauspicious turf for the Liberal Democrats – make it one of the biggest by-election shocks in decades (the Lib Dem majority is 5,925).

It will send shivers of fear through the Conservative Party. Tory MPs in seats that are more favourable to the Liberal Democrats than this – a category that includes essentially almost every seat that is not called "North Shropshire" – will fear that this is a sign that they are headed for calamity. MPs in the Conservative-Labour battleground, meanwhile, will worry that they, too, have reasons to be fearful. 

The biggest immediate consequence will be to further reduce the likelihood of a new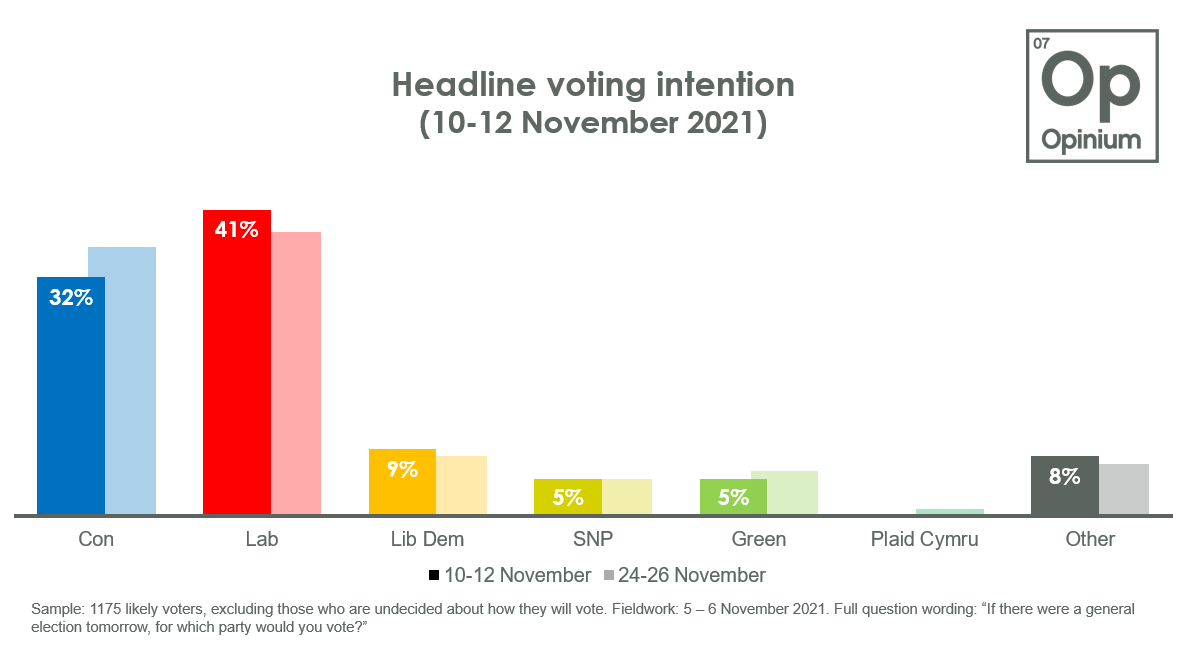 At the height of the reign of Boris Johnson all was going swimmingly. People occupied with their every-day work or pleasure: my lord and lady hunting in the forest of Saint James, or dancing in 10 Downing Street, or bowing to their Merry Johnson Highnesses, as they pass in to dinner.
Hebdomadally one could espy the citizens' wives and their daughters looking out from the balconies ; and the burghers over their beer and Mumm, rising up, cap in hand, as the cavalcade passes through London with torch-bearers, trumpeters blowing their lusty cheeks out, and sciuadrons of jack-booted lifeguards girt with shining cuirasses, and bestriding thundering chargers, or halting, mayhap, at Master Mogg's town house of Monplaisir, which lies half-way between the Palace of Westminster, the Orrery of the Anglosphere and the Heliport for the sennight voyage to Marabella.
Those days are passed….
There are people who compare the latest episode in the Boris Johnson saga to Panto. Laugh at dotty William Moggy, boo and hiss the evil Bojo, and cheer on every new twist and turn in the Christmas Quiz, Party and Downing Street orgy. The fruit of our imaginations has taken shape in actual Christmas Pantomimes, "Most of the action in the show apparently takes place in a version of the expensively constructed Downing Street media room. And many other pantomimes across the country are joining in. In Glasgow, starring Elaine C. Smith Cinderella In the King's Theatre, the script is filled with references to hypocrisy in imaginary celebratory ceremonies and high places." (Dame Blame Game: Now Jokes On Boris Johnson As Panto Stars No. 10 'Party' Joke)
Labour has its biggest lead since 2014 while a large majority of voters now think Johnson should resign.
Yet not everybody on the left is full of Christmas cheer at the moment:
Keir Starmer, you are utterly intolerable. You lead in (some) polls simply because you are not Boris Johnson. That must feel good. You're ahead because the other guy is an arsehole, and an absolute disaster. Not because of anything that you have done, but because the alternative is utterly detestable.
You see, Keith, I don't see you as the lesser of two evils, because that's still evil, Sir. You are six of one, and that loathsome stockpile of pissed-up inadequacy Johnson is half-a-dozen of the other.
My despair for where we find ourselves now is only equalled by my anger for the establishment bootlickers that gave us Alexander Boris de Pfeffel Johnson and Sir Keir Rodney Starmer.
They say "you get what you vote for", and while that's not completely untrue, a vast majority of us, the people, haven't voted for either Starmer or Johnson to do anything from running a stall at a village jumble sale to running the country into the ground.
But you know how our 'democracy' works.
Frankie Howerd wisely recommended not mocking the afflicted
So we will not.