Posts Tagged 'Bigotry'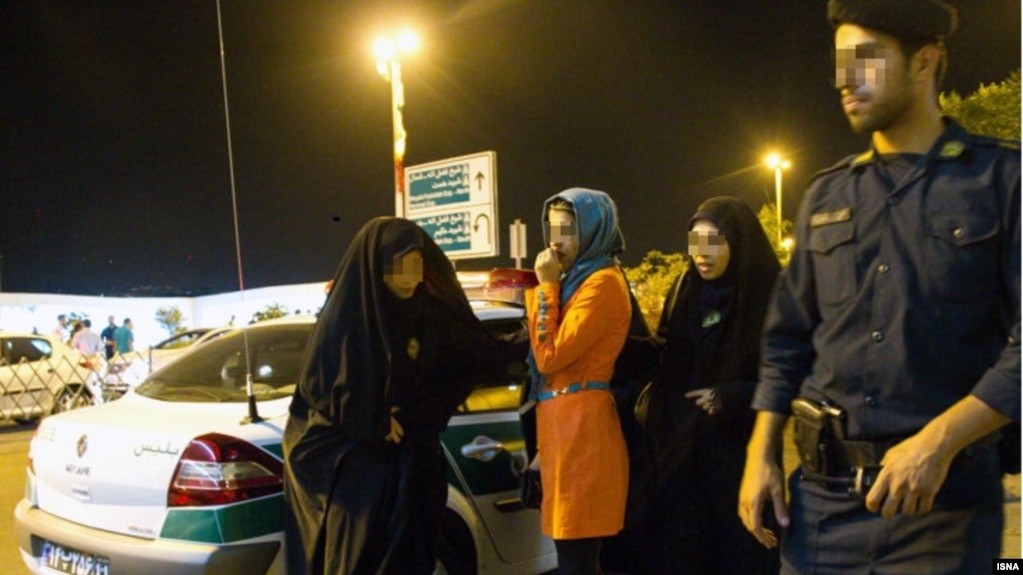 Iran: "Islamic Guidance" Patrol Arresting Young People for "immoral behaviour". 
A few days ago Le Monde published a long inquiry into the fate of atheists in the Islamic world.
L'athéisme, ce tabou du monde musulman

Du Maghreb au Pakistan, en passant par l'Arabie saoudite, les athées sont de plus en plus nombreux. Enquête sur cet athéisme qui dérange et effraie le monde musulman.
From social ostracism by families in the West, to repression wherever Islamist ideas have a hold on power, to murder, atheists face perscuction.
It was heartening to see that the "Ex-Muslim" movement is campaigning back.
The French daily of record gave prominence to this event,  Largest gathering of ex-Muslims in history
The International Conference on Freedom of Conscience and Expression, the largest gathering of ex-Muslims in history, was held during 22-24 July 2017 in London.
Comrade Maryam Namazie's sterling work was given a special mention.
Now we hear this, scenes from the life under Sharia law in Iran.
Islamic law does not just forbid and repress atheism but having fun and drinking in mixed company.
The BBC reports,
Iran's moral police have arrested 230 people at two winter solstice celebration parties in Tehran.
The shortest day of the year is traditionally celebrated in Iran, where it is known as Yalda.
Col Zulfikar Barfar, head of Tehran's moral-security force, said the partygoers had been drinking and dancing at the mixed parties.
Drinking alcohol can be punishable by 80 lashes, although in recent years perpetrators are often fined instead.
Morality police are known in Persian as Ershad, meaning guidance. They also ensure women adhere to Islamic dress code.
Police said 140 of the people were arrested in a garden in the Lavasan area, while the other 90 were attending a celebration in the northern district of Fermaniyeh,
Two singers who were performing at the events were among those detained, and some alcoholic drinks and drugs were confiscated.
Col Barfar said images from the parties had been shared on Instagram.
230 detained at 2 mixed-gender parties in Tehran
The capital's The Moral Security Police Chief announced the arrests of 230 young men and women on December 21, 2017 in two night parties, according to the state-run Tsensim News Agency.
The State Security Force raided what have been described as a mixed-gender party in Lavasan and Farmanieh in the northern part of the capital Tehran.
The young men and women were celebrating Yalda night, one of the most celebrated traditional events in Iran which marks the longest night of the year, that is, the renewal of the sun and the victory of light over darkness.
Iranian authorities have a history of clamping down on parties. With the SSF shutting down get-togethers and arresting those in attendance.
Such restrictions have become a regular feature of Iranian life since the 1979 Islamic revolution, as members of the morality police appear on the streets, or are deployed in vans at public places, to tackle women defying the compulsory hijab, men with non-approved hairstyles, or men and women partying together.