Posts Tagged 'Berlusconi'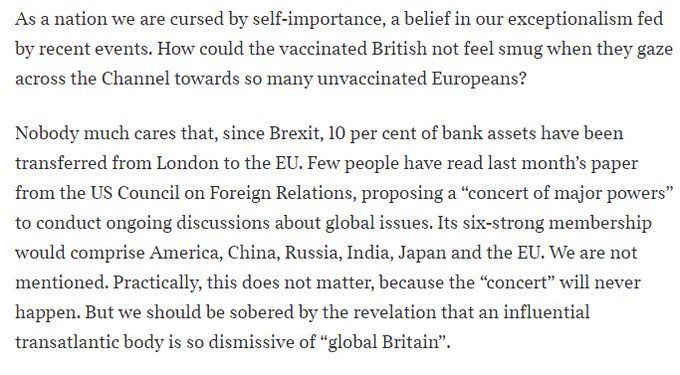 Boris Johnson, " supposes himself to be Winston Churchill, while in reality being closer to Alan Partridge." (Max Hastings).
In June 2019, Hastings described Boris Johnson as "unfit for national office, because it seems he cares for no interest save his own fame and gratification…[his] premiership will almost certainly reveal a contempt for rules, precedent, order and stability…If the price of Johnson proves to be Corbyn, blame will rest with the Conservative party, which is about to foist a tasteless joke upon the British people – who will not find it funny for long. (Max Hastings)
"Like many showy personalities, he is of weak character. I recently suggested to a radio audience that he supposes himself to be Winston Churchill, while in reality being closer to Alan Partridge."
Hastings is a conservative with a small, and often a big 'C'.
But does this searing account matter, will those who back Johnson take the slightest notice?
Some of us find comparisons with the rule of Berlusconi in Italy, who managed to survive this for many years,
Trials and allegations involving Silvio Berlusconi have been extensive and include abuse of office, bribery and corruption of police officers, judges and politicians, collusion, defamation, embezzlement, extortion, false accounting, mafia, money laundering, perjury, tax fraud, underage prostitution influence and witness tampering.
Despite this Berlusconi continued to get support from Italian electors.
Few Italians have wielded more influence and attracted more notoriety than Silvio Berlusconi: billionaire businessman, four-time prime minister, and member of the European Parliament.

For years he successfully brushed off sex scandals and allegations of corruption, until Italy's eurozone debt crisis in 2011 saw his influence temporarily wane.

Worse was to come for the man whom many Italians had come to see as untouchable.

He was convicted of tax fraud in 2013 and ejected from the Italian Senate. Another conviction in 2015 made it look like his political career was finally over.

But despite suffering a heart attack that his doctor said could have killed him in 2016, and having emergency bowel surgery in 2019, the charismatic showman was set for yet another political comeback.

Even though he was banned from holding public office due to his criminal record, he led his centre-right Forza Italia party to moderate electoral success in 2018. And a year later, with his ban lifted, won himself a seat in the European Parliament at the age of 82.

BBC.
Latest:
Former Italian prime minister and current MEP Silvio Berlusconi is seriously ill and his trial on charges of bribing witnesses should be temporarily suspended, a Milan prosecutor said, Reuters reports. Berlusconi, 84, has been in and out of hospital this year after contracting COVID-19 last September, and speculation has mounted in recent days over a deterioration of his health.
Some reasons people suggest that Berlusconi won and remained in power is are these,
,Severgnini has called him a "mirror" of modern Italy, and one sees what he means: nouveau riche (like almost everyone in the country) and not afraid to show it off (remember that Sardinian villa); a lover of women and soccer (he owns A.C. Milan); loyal to his friends (even protecting them from the law); and clearly enjoying himself at those parties and on his yacht, Berlusconi leads a kind of caricature version of the ideal Italian life. And precisely because he is a caricature, he gets away with things that other people can't. One hears Italians regale one another with Berlusconi stories and then howl with laughter.
Anne Applebaum 2009.
Is Johnson a mirror of Britain, or at least England? The Eaton toff aside must be have something that people recognise of themselves in him: life's a laugh and like a scamp, we're all at it, who doesn't fiddle and tell whoppers, sleep with a good looking women and handsomely reward them? If we could order wallpaper that costs 850 knicker a roll and enough take-away for free to feed the Guards Brigade, who wouldn't?
Or is it just that some have more modest concerns, vaccines, going on holiday, being able to meet up with friends, getting lives and businesses back on track. A fair number think that Johnson has achieved this. The pro-Brexit Church and Queen mob and, in their coat-tails, will ignore reality as they did during the referendum. The Brexit Bolsheviks of Lexit, probably feel a glow of pride in weakening the UK's global power, and the loss of banking business.
Hold on..
Berlusconi also has at least one tool that none of the others have: popular television. He controls three mainstream channels and various digital channels because he owns them. He also effectively controls state television because he is the prime minister. There are newspapers, magazines, and late-night talk shows that criticize him, but they don't reach the same number of people…
Follow my regard and look at Johnson is doing with the BBC and his right-wing allies with the launch of 'alt news' station, GB News.

Court Finds One Of This Pair's  Companies Guilty of Corruption.
With all the attention on News International and Murdoch we might not notice this,
"Lodo Mondadori, Fininvest condannata dovrà pagare 560 milioni alla Cir."
MILAN, Italy – Premier Silvio Berlusconi's family investment company was ordered Saturday to immediately pay C560 ($797) million – a devastating sum and a significant blow to the Italian leader – to a rival media group over corruption in the acquisition of the Mondadori publishing company.

The Milan appellate court, while upholding a 2009 verdict against Fininvest, reduced the damages from C750 million.

The civil damage award stems from a case in which three Berlusconi associates were convicted of corrupting a judge to overturn a ruling in favour of industrialist Carlo De Benedetti in the struggle for control of Mondadori in the 1990s.

De Benedetti's company said the verdict confirms that "corruption … organized on behalf and in the interest of Fininvest" was behind his loss of Mondadori in 1991.