Posts Tagged 'Another Europe is Possible'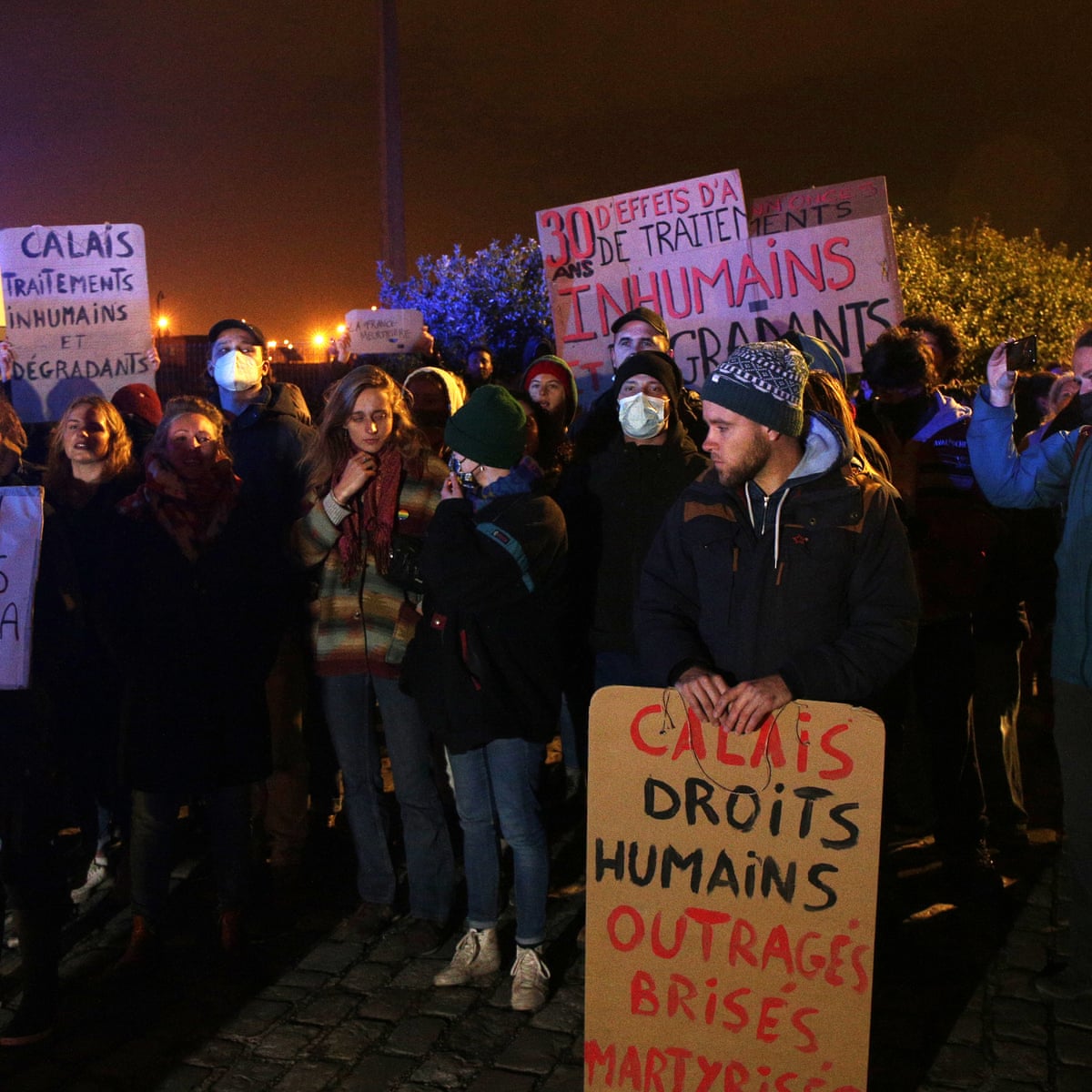 25th November 2021
Dear Keir,
Your comments on BBC Radio 4's Today programme (Friday 19 November) in relation to the situation of people crossing the Channel in an attempt to reach the UK are of grave concern to all those who seek the protection of the rights of refugees and migrants.
It was deeply disappointing to hear you, as Leader of the Labour Party, mirror the dehumanising language of the Conservative Home Secretary Priti Patel. Instead of highlighting the cruelty of the government's border control policies, or dispelling dangerous myths about people arriving in the UK, you made it clear that your main concern about the governments' approach was that it was failing to be as tough on migrants as it had said it would be.
You won the Labour leadership in no small part due to your work as a defender and promoter of human rights. Your leadership campaign included an unequivocal commitment to putting "human rights at the heart of foreign policy" and making the U.K. "a force for international justice".
Labour members, voters and the country as a whole should expect a leader of the opposition – who is a human rights lawyer – to challenge the reactionary and xenophobic stance of a government which is deliberately undermining the recognised principles of international human rights.
As thousands of desperate people remain deliberately trapped at the Polish/Belarusian border and others drown crossing the Channel, you should be making the case for safe and legal routes for those claiming asylum – in Europe and in the UK. You should be exposing the human rights violations of pushbacks at sea, demanding that the U.K. fulfill its legal and moral obligations and supports other countries to do the same.
Instead, in criticising the government only for its failure to implement its regressive policies with sufficient vigour, you have further entrenched the idea that migrants themselves are a problem – and not the governments' callous and cruel approach to migration policy. This same position has been repeated over recent days by the Shadow Home Secretary.
Aping and encouraging the worst aspects of Conservative far-right populism will do little to promote Labour's electoral chances whilst it will cause further damage and division in our society.
Yours faithfully,
Laura Parker, Labour International CLP & Another Europe is Possible NC
Nick Dearden, Another Europe Is Possible NC
Luke Cooper, co-founder, Another Europe Is Possible
Shaista Aziz, Labour councillor for Oxford City Council
Mary Kaldor, Professor of Global Governance, LSE
Hilary Wainwright, co-editor Red Pepper
Glyn Ford, Former MEP
Julie Ward, Former MEP
Niccolo Milanese, co-founder European Alternatives
Cat Villiers, Film Producer & Another Europe is Possible NC
Zoe Williams, Guardian journalist and co-host of the Another Europe Podcast
Alex Fernandes, Another Europe is Possible NC
Alena Ivanova, Another Europe is Possible Campaigns Officer
Dave Levy, Another Europe is Possible NC
Ana Oppenheim, Another Europe is Possible NC
Peter Radcliffe, Another Europe is Possible NC
Seema Syeda, Another Europe is Possible Communications and Campaigns Officer
Tom Walker, Another Europe is Possible NC
Signed statement: safe routes, compassion and fairness need to be at heart of Government's approach to people seeking sanctuary
Following the tragic deaths of at least 27 people in the English Channel – including children – it is time for serious action. We cannot stand by and let this Government's harsh rhetoric and ill-thought-out approach go unchecked.  
This Government's policy of grabbing cheap headlines and blaming the French authorities while paying them millions of pounds to build fences around the Channel ports has not worked. Now people fleeing conflict, persecution and war have paid the ultimate price. We know from the warehouses overflowing with donations for Afghan refugees that the public believes in the right to seek safety. That same public cannot stand for this.
Instead of trying to blame people seeking safety for its own failures, this Government must step up to its responsibilities and focus on saving lives.
For a start, parliamentarians must rethink the Nationality and Borders Bill. Not only will these new laws take a wrecking ball to the very principle of refugee protection, but we know they are unworkable. They will push desperate people further into the arms of smuggling gangs and will only inflame our international partners who we need to work with to ensure people seeking sanctuary can do so safely.
We also need a cast-iron commitment from this Government that it will not pursue its policies on offshoring or pushbacks, which will cause even more harm and make deaths in the Channel even more likely.
Above all, this tragedy shows how urgent it is for this Government to work with its international partners to create more routes to safety for refugees. This Government demands refugees take official routes, but for most people, these simply do not exist. Refugees are left with little option but to arrive here hidden in a plane or lorry or crammed onto a small boat.
We are calling on this Government to make a long-term commitment to:
create a compassionate asylum system that treats all people seeking asylum in the UK with kindness and dignity
resettle at least 10,000 refugees each year from around the world
reinstate the Dubs Agreement to protect child refugees from exploitation
expand family reunion so that more people can be reunited with their loved ones
introduce a humanitarian corridor
We ask the Government to sit down with people who've gone through the asylum system, and their advocates, to create a new, more compassionate, and effective process which puts safety first. Now, if ever, is the time to do so.
From comrade Martin Rowson:
After the Johnson letter to Macron relations between Paris and London are at their lowest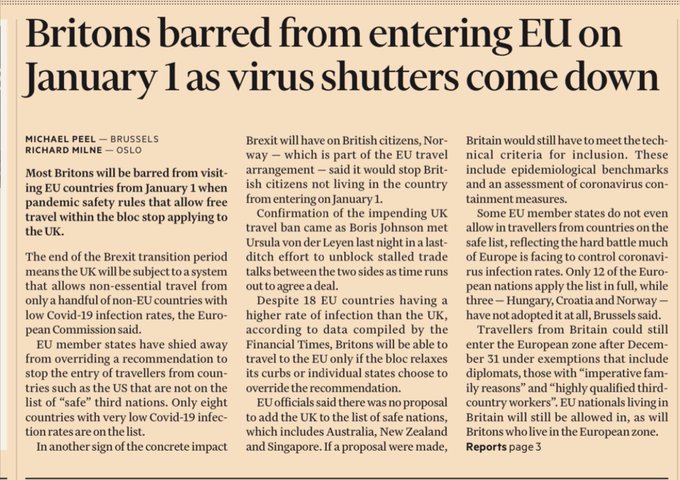 Rump EU isolated from Britain after Brexit.
Things that never happened:
Britain made a Norway style deal with the EU.
Theresa May's deal with the EU passed through Parliament with Labour Support.
There was a popular movement from the workplaces to the street in support of a People's Brexit to "take back control".
Or as Nick Wright wrote in a letter to the Guardian (January 2019),
Communists want a People's Brexit. Unconstrained by EU treaties, single market rules and directives, a left-led Labour government could develop a worker-led industrial strategy; aid industry, invest in training, youth and jobs, social welfare, housing, education and health services; and take the transport, energy and postal service profiteers back into public ownership.
This did happen:
This is happening:
The hard-line pro-Brexit Morning Star this morning pontificated on the latest state of play.
Editorial Brussels: Boris does the Brexit dance as the US waits in the wings
MUCH of the Brexit endgame is conducted as theatre.

No surprise to shop stewards, union negotiators or even market traders who know from long experience that what appears as an irremovable obstruction to agreement can suddenly vanish into thin air and that a posture of resolute resistance is often the precursor of sudden breakthrough.

In this over blown drama it is easy to lose sight of the substantive issues for working people. Food prices are important. But the main problem is pay levels are disastrously low and the British diet is a window into a world of class inequalities with poor nutrition and hopeless health outcomes.
In other words, the "real" issue post-Brexit is not a big rise in prices, or deals that will let in rubbish industrial food, things that we can see and touch, but class inequality which is to say, capitalism. The very inequality which a rise of costs will make worse.
The hard bitten union negotiators of the Morning Star take stock of the present state of play.
But trade is just part of the context in which Britain renegotiates its relationship with the rump EU. The Biden victory, close as it was, changes the global context in which Britain's ruling class reconstitutes its relations with its neighbours.

An important part of our ruling class is fused by shared ownership, strategic interests and often family ties with the biggest sectors of US capital, particularly in aerospace and military production.

These people have a deep investment in Britain as a channel of influence to prevent the EU emerging as a challenge to a US hegemony in which they are junior but profitable partners.
It is hard to tell what these confused paragraphs mean.
The Morning Star, independent of the CPB and run by the  co-op, has long argued that the EU is a neo-liberal junior partner, of US Capital and international neo-liberalism. Now they seem to recognise that that it has been a project shaped by those with interests in American business at heart. And a fraction of finance capital which can exploit the loosening of regulation. Not to mention the fantasy idea of an "Anglosphere" of the Hard right.
So what about popular sovereignty?
Eminently sane backer of the Brexit Party, Brendan O'Neill has that one sorted,
Remainer elite's atrocious assault on democracy
The capitalist class and its supposed implacable opponents in the Corbyn camp united in 2019 around a policy of defeating and burying the working-class revolt against the neoliberal EU.

…

Vigilance will be essential in the 2020s if we are to guard the people's democratic rights against both 'swivel-eyed loons' and the more well-spoken, supposedly moderate enemies of democracy.
Sure.
Brexit is a fake social movement. The demand for a referendum was granted by Cameron to his own Eurosceptic backbenchers. The campaign has always relied on the sponsorship of millionaires, from James Goldsmith to Arron Banks. Its focus was never on "levelling up" and other such lip service, but on the technicalities of trade and the European court of justice. And whenever in the past year Nigel Farage has tried to muster a decent crowd, from Merthyr to Sunderland, he has flopped. This is not grassroots, this is astroturf.
He concludes,
Unlike other rightwing populisms, voters for leave supported not a person, nor a party, but a process – one that will take decades to work out and that will inevitably be decided by political, technocratic and business elites.
The internationalist left has responded:
ANOTHER EUROPE'S STRATEGY FOR 2021:
The UK's departure from the European Union, on terms set by the nationalist right, will mean an attack on the rights and prosperity of ordinary people, including future generations. The dangers of the situation are numerous, and the attacks will come on every front.

The Tories Brexit agenda is not a policy but a project. It is anti-worker but not anti-state. It puts up new barriers to trade with Europe, but seeks deregulation and marketisation 'at home'. It wants the state to spend big to support big business, especially in tech, is addicted to outsourcing and is disdainful of the public sector. This is pushing Britain towards a new, authoritarian, 'crony capitalism'. As this becomes unpopular, the other aspects of the Tory agenda – the migrant bashing culture wars and ethnic nationalism – will become more and more important to sustain their political support.

The bare bones deal being negotiated between Brussels and London protects very little in terms of rights and protections, and the economic fallout of Brexit will also be grave. The double-whammy of Covid and Brexit will mean a huge loss to livelihoods. While rhetorically at least the government has broken with the language of austerity used by Cameron and Osborne, the reluctance of the Tories to raise taxes, coupled with the scale of the hit to public finances, mean they are unlikely to be able to resist their own tendencies in this direction. They also almost certainly attempt to further curtail trade union rights and civil liberties in order to make resistance harder.
This is the changed international context:
Brexit, as envisioned by the Tory Right, is the British franchise of a right wing resurgence that encompasses, to varying degrees of conscious alignment, Trump, Bolsonaro, Orban, Kaczyński, Le Pen, Salvini, Erdogan, Netanyahu, Modi, Alternativ für Deutschland, and others.

That project is setting sail just as its most important international ally is failing. The defeat of Donald Trump in November is a cause for celebration across the world, and makes the job of the UK government more difficult: it no longer has a factional ally in the White House.

We should not be complacent about the situation brought about by the election of Joe Biden, however. Realistically, a US-UK trade deal under Biden would also reflect the long-term interests of corporate America – even if aspects of his manifesto have drawn back from the total support for trade liberalisation of the Obama era.  The NHS and the rest of our regulatory framework will be on the table, even if the new administration is more likely to set down conditions regarding the Irish border and more likely to prioritise relations with the EU27.

More broadly, we must be sharply critical of the idea that things might now go 'back to normal', or that this would be a desirable outcome. The domination of politics in the western world by the neo-liberal elite and the interests of big business is exactly what gave the nationalist right their window of opportunity for projects like Brexit and the Trump presidency. A defeat for Trump in the presidential elections is a defeat of the symptoms of the crisis, but the far right will continue to grow unless we defeat both the deeper narratives of nationalism and the social conditions which drive them forward. The only way to do this is with a radical alternative.
There is a lot more detail, most importantly on long-term goals and present strategy,  in the draft, read it via the above link.
"Another Europe has always played three roles: we are the anti-Brexit wing of the left, the left wing of the anti-Brexit movement, and a driver of internationalism with the progressive left. "
"The British left is often painfully parochial – especially in relation to Europe. We are often more American in our political interests than we are European. Another Europe swims against the stream here: we have a special role to play as an internationally orientated group. "
I think one can safely say that the Tendance is not exactly orientated towards American politics…..
"And, with glorious triumph, they
Rode through England proud and gay,
Drunk as with intoxication
Of the Wine of desolation"
The Mask of Anarchy. Shelly.
Today, "In the Lords (12:00), there's another crowd at the arrivals desk, with former Brexit Party MEP Claire Fox due to take her seat as Baroness Fox of Buckley,"
The Conservative Woman site writes today,
Keep campaigning in the Lords, Claire
ALTHOUGH Claire Fox is no longer a mouthpiece for the Revolutionary Communist Party, she is still far from being a social conservative. Nonetheless, throughout the political upheavals of the past few years, she has been on the side of the angels when battling for Brexit, fighting for free speech and doughtily defending civil liberties.
Last Night John McDonnell (MP), Ann Pettifor (Economist), Adam Ramsay, (Open Democracy), Amelia Womack, (Deputy Leader of the Green Party) and Ana Oppenheim, (Another Europe and Momentum NCG) spoke at a Webinar for Fight for the Future, organised by Another Europe is Possible.
This is the biggest attempt to deregulate the economy in British history, alongside a vicious anti-migrant policy. Boris Johnson and his allies were always clear that this is what they wanted from Brexit. Now, it is happening.

Unless we stand up and fight back, we could lose everything.
All the speakers had important  points to make about the effects of Brexit, attacks on human rights, consumer standards, and the future of the movement for new Green politics to respond to the ecological crisis.
A striking contrubution came when Adam Ramsay. He outlined the way  Brexit opened up the UK to largely US run multinationals and finance. Beginning with inroads into the NHS, US-style deregulation, the lowering of consumer standards to fit the needs of American agribusiness, and free-reign asset-stripping the Open Democracy Site Editor, he suggested that Britain will become an annexe of the US, without power to affect decisions made that will affect us. That is, Ramsay has written)  "an outhouse for US business, a sort of colder, paler version of Puerto Rico." ( Britain after Brexit: welcome to the vulture restaurant.)
The Open Democracy speaker also talked of the funding that drove the Brexit Campaign, the 'dark money' that Peter Geoghegan put at the centre of the campaign for the Brexit project of this "anglosphere" (Democracy for Sale. 2020). Ramsay was the stimulus and collaborator for Geogenham's investigation into the DUP's pro-Brexit intervention in the 2016 Referendum, "The sheer scale of the party's spending (£250,000) also begged the question of where the money came from." (Page 82).
From this flow of cash, the 'digital mercenaries" of Brexit,  the gyrkins of the 'anglosphere', the ruddy-faced English nationalists, the Tory Toffs of the European Research Group, we come to the area where 'left' met right, the Full Brexit.
This was an initiative which brought together the 'Spiked' network (whose immediate predecessor was Living Marxism, with a background in the Revolutionary Communist Party,- please ask for more details!) members of the British Communist Party, Lexit leftists…
The Full Brexit", an avowedly left-wing pressure group launched in the summer of 2018 to reframe the Brexit narrative as one about "democracy" rather than just bashing immigrants. Alongside a smattering of Blue Labour social conservatives and Lexit Marxists, a good half of its 20 founding signatories are RCP network members. Academic Chris Bickerton has been a Spiked contributor since 2005, when he was a PhD student at St John's College, Oxford. Philip Cunliffe, Furedi's colleague at the University of Kent, is another long term Spiked activist. Pauline Hadaway, another academic, is a veteran of the Living Marxism days. James Heartfield was a paid RCP organiser. Lee Jones seems to have been recruited at Oxford around the same time as Bickerton. Tara McCormack is an RCP veteran, as is Suke Wolton. Bruno Waterfield write for Living Marxism.

Other signatories aren't part of the network but have been promoted by Spiked: Paul Embery and Thomas Fazi for example (Fazi is also connected to the 5 Star Movement and recently retweeted an antisemitic tweet from someone with "Nazbol" in his user name). Many are also involved in Briefings for Brexit, which has several RCP veterans on its advisory committee, and some involved with Civitas. This is a peculiar form of left-right crossover politics
Then,
"The RCP then played a key role in the creation of the Brexit Party, again providing "left" cover for a deeply right-wing project."
Today one raptor in ermine takes her fight for "democracy" and seat in the House of Lords, Baroness Claire Regina Fox.
Spiked it could be noted is also a beneficiary of US right-wing largesse.
The ennoblement has aroused opposition centring on this part of her political past:
More: John Rogan, The Brexit Party, Claire Fox and Warrington-an overview.
Her ladyship has taken of the name of the place where she grew up, Buckley.
The news has not gone well in the Welsh town.
In this week's Private Eye we learn that her Ladyship cannot be stopped from using this name.
We hope the Baroness receives a rousing welcome.
Update: