Archive for the 'Uncategorized' Category
But No Flag at Ipswich Central Conservative Club.
Tom Hunt MP: Kids should be 'educated' to like compulsory Union flag flying
A CONSERVATIVE MP has come under heavy fire on social media for suggesting that people who do not wish to see the Union flag flown outside every school should be "educated" into thinking otherwise.
….
Social media users have been quick to condemn the MP, saying that his use of "educated" in quote marks sounds like "a veiled threat".

Many said it was a move towards "Americanisation", and suggested the Tories aimed to have children recite a pledge of allegiance to the flag as they do in schools across the US.

Richard Littler, creator of the satirical Scarfolk town, wrote: "'What the flag actually represents' and 'compulsory' don't belong in the same sentence.

"Double whammy lack of self-awareness and comprehension. Extra points for making 'educated' sound like 'we'll kick the sh*t out of you until you comply'."
Author Chris Brookmyre added: "Symbols famously mean absolutely the same thing to everyone who views them. And if this particular one doesn't, Tom wants to 'educate' you until it does."
Shock as Ace Reporter W reveals that this Morning, Ipswich Central Club had no Union Flag.
The Conservative Central Club is a few metres from Sainsbury's, down a back alley way. An Ace Newshound took this picture today. I just walked by it and can confirm the trusty Newshound's report.
The ICCC was founded in 1883 by a group of local business men. They bought the old Masonic lodge in St Stephens Lane and opened it to like minded individuals. As such the ICCC has been around over 120 years.
ICCC is located at the very heart of historic Ipswich, which has networks of narrow streets built along medieval lines, numerous timber frame houses and flint churches. There are also notable buildings from the Georgian and Victorian eras.
We pride ourselves in providing a comfortable place for people to visit and enjoy at any time of the day or evening, we call it  "a little oasis" in the middle of Ipswich.
We in East Anglia have a worthy successor to Alan Partridge: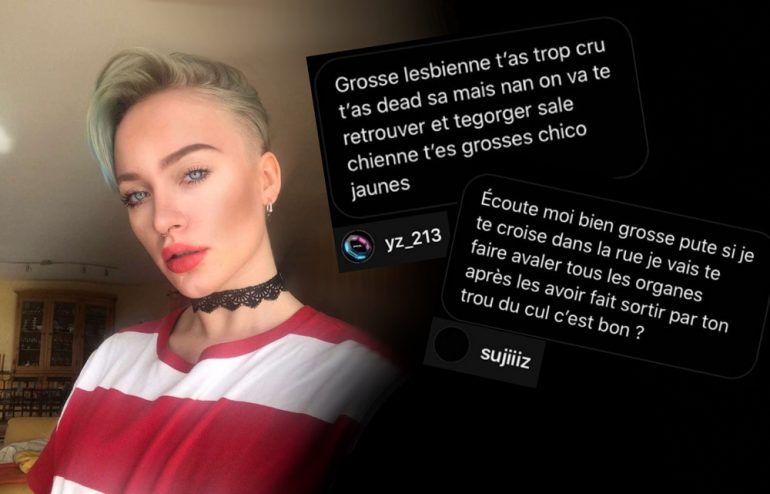 Anti-Gay Hate Against 16 Year Old Who Criticised Islam.
Le Monde has just reported.
Five additional people are sent to the Paris Criminal Court for attacking the adolescent from Isère after the publication, in November, of a new controversial video on Islam.

On Monday, six people, aged 18 to 35, had been placed in police custody in Paris, Seine-et-Marne, Gironde, Isère, Bouches-du-Rhône and Bas-Rhin , in the framework of the investigations carried out by the ' pôle national de lutte contre la haine en ligne (national Pole against online hate,' recently created at the Paris prosecutor's office. On Tuesday, the custody of a man was lifted without prosecution at this stage and a minor was taken into police custody in Val-de-Marne. The latter was released "the same day for further investigation," said the prosecution.
Two people already convicted
Five other people, aged 18 to 29 and arrested on February 9 in Loire-Atlantique, Moselle and Calvados, will also appear on June 3 for "online moral harassment", and, for two of them, " death threats ".
The story goes back to a young gay woman publishing a statement on social media, calling Islam a variety of colourful names. She attacked the religion, not Muslims.
Among her original remarks, she described Islam as a "religion of hate".

"She never made any racist comments, just used teenage words that were a bit vulgar," the lawyer said.
The BBC has had a report this year,
Five people have been detained on suspicion of making death threats to a French teenager who posted videos critical of Islam, prosecutors say.

Mila, 17, had to change schools last year after an Instagram video for her friends in which she criticised Islam was widely shared on social media.

She then posted another video on social media site TikTok last November which prompted a new wave of online threats.
This underlines just how serious thing had got,
She was getting about 30 hate messages a minute at one point, her lawyer said.

France's online hate crimes task force took over the case.

Mila, who is known in France only by her first name, is originally from the eastern Isère region. Her story has revived debate in the country on freedom of speech as well as protection for schoolchildren from online bullying.

A schoolteacher was murdered last October close to his school near Paris, days after showing caricatures of the Prophet Muhammad to a class discussing freedom of expression.

Mila had published in November on the social network TikTok a new video in which she sharply attacked her detractors. The teenager had shared on Twitter screenshots of the death threats received, some referring to the assassination of Professor Samuel Paty in October 2020 in the Yvelines. The prosecutor's office in Vienne (Isère), which opened an investigation in mid-November, gave up at the beginning of December in favour of the National Pole against online hatred. Read also Delphine Horvilleur: "The Mila affair questions: what God would be upset to be so mistreated? "

A high school student in Villefontaine (Isère), Mila was forced to leave her school after having published in January 2020 a first video that went viral in which she was vehemently critical of Islam. Two people have already been sentenced in 2020 to prison terms for death threats against the girl. Others are indicted in the investigation into the death threats of January 2020 and the dissemination of his contact details.
"A virus that is less dangerous than the flu, is being used as an excuse to turn the world into a new kind of global communism."
Pursuing our exploration into confusionist right 'left', and extreme right, this is the latest:
The creator of the rapidly growing 'Sabmyk Network' is said to be a Berlin art dealer with a record of media manipulation.
They face competition from this rival cult (Hat-To Trev).
Mask mandatory? Social distancing? Lockdown after lockdown? Loneliness and depression? Forced vaccination? Ruined businesses and livelihoods? Silent genocide through depopulation? We say NO! We have recognised that the covid restrictions are destructive and deeply dehumanising. A virus that is less dangerous than the flu, is being used as an excuse to turn the world into a new kind of global communism. For the sake of our children, and their children, we peacefully resist this evil evolvement. We say NO! to new normal because it is entirely abnormal and inhumane.
This is deeply distasteful:
In the midst of World War II a German underground movement called Die Weisse Rose (The White Rose) distributed leaflets calling on people to passively resist the Nazi regime.

One of their leaflets stated that every single human is entitled to a practical government that guarantees the freedom of every single person and the wellbeing of the community. Every human should be able to reach their natural goal, their earthly joy, autonomously and by their own accord. The White Rose spoke to people's conscience and urged them to wake up from their dangerous lethargy.

…

Even though, we are not suffering the lack of food or the danger of bombs dropping on our homes, there are remarkable parallels in The White Rose's appeal to the current coronavirus crisis. All around the world we have been brainwashed into panic over a virus from which the vast majority of people don't get ill of, yet alone die of. Listen to the experts—doctors, professors, virologists and epidemiologists—who explain why lockdowns are pointless. We have always lived with viruses, and we will need to live with this one too.
Covid-19 is not more dangerous than the seasonal flu. The disproportionate and dehumanising restrictions are a disgrace to humanity. People protesting against lockdowns are being arrested and treated like criminals for gathering and exercising their right of free speech.
Claire Edwards
"COVID-19" was long pre-planned in documents and simulation exercises emanating from the eugenicist Bill Gates and the Rockefeller Foundation. A platform with 200 detailed levels is provided by the World Economic Forum led by Klaus Schwab, a technocrat and promoter of transhumanism, in order to provide

detailed instructions on how the "COVID-19" pandemic is to be used to implement a global monetary reset1 and digital currency, technocracy and totalitarian government worldwide under the guise of socialism and environmentalism, with China as the model, and enslave humanity through a sinister vaccine conspiracy."
She is an old Trooper,
The video shows a woman named Claire Edwards sharing numerous conspiracies about the pandemic. The caption says that Edwards worked for the United Nations between 1999 and 2017.

A U.N. spokesperson told Reuters that Edwards did work for them as a Conference Services Officer between 29 May 1999 and 28 March 2017, but confirmed she is "no longer professionally affiliated with the United Nations."

This article will only address the primary claims in the video.

"The COVID-19 pandemic was planned by Bill Gates"

The video says: "COVID-19 was long pre-planned in documents and simulation exercises emanating from the eugenicist Bill Gates and the Rockefeller Foundation."

There is no evidence that the coronavirus pandemic was deliberately planned or that Bill Gates has any links with such a plan.

This conspiracy theory, along with other misinformation that references Gates, has already been debunked by Reuters here.

"5G spreads COVID-19"

The video says: "Wireless technology suppresses the immune system. 5G is implicated in COVID-19 through correlations between the locations of the 5G rollout and morbidity and mortality."

There is no connection between the coronavirus outbreak and possible 5G health effects.

Reuters has already disproved allegations relating to 5G here and here.

"There is no pandemic"

The video says: "There is and was no pandemic…Mortality is at a lower level than in previous years."

This is false. Reuters has debunked claims relating to annual death rates here, here and here.

As of Nov. 3, figures from the World Health Organisation (WHO) show 1,201,000 people have died globally due to COVID-19: covid19.who.int/.
Dr Vernon Coleman is a leading figure, he is also pretty well known.
Vernon Coleman (born 18 May 1946) is an English conspiracy theorist, anti-vaccination activist, AIDS denialist, blogger and novelist who writes on topics related to human health, politics and animal issues. Coleman's medical claims have been widely discredited and described as pseudoscientific. He was formerly a newspaper columnist and general practitioner
One sign of their appearance in public:
They seem to have a network,…
11 071 members
Please post photos of your sticker sightings in the chat room (t.me/thewhiterosechat), so the admins can put them up on the main channel!
Posters purporting to be from lockdown sceptic group The White Rose appeared in parts of Middleton over the weekend
Many people will feel that their use of the name the White Rose is obscence.
The White Rose (German: Weiße Rose, pronounced [ˈvaɪ̯sə ˈʁoːzə] (listen)) was a non-violent, intellectual resistance group in Nazi Germany led by a group of students from the University of Munich, including Sophie Scholl, Hans Scholl and Alexander Schmorell. The group conducted an anonymous leaflet and graffiti campaign that called for active opposition to the Nazi regime. Their activities started in Munich on 27 June 1942, and ended with the arrest of the core group by the Gestapo on 18 February 1943.[1] They, as well as other members and supporters of the group who carried on distributing the pamphlets, faced show trials by the Nazi People's Court (Volksgerichtshof), and many of them were sentenced to death or imprisonment.