Archive for the 'Multi-Culturalism' Category
Spiked, Brexit Party ex-MEPs, Learned Pundits, Minstrels and Wordsmiths, try to heal divisions over Race.
Some might say it's odd, a new front set up on the issue of race, that says "don't divide us" whose three main initiators are: a former Brexit Party MEP and ex-Revolutionary Communist Party stalwart, Claire Fox of the 'Academy of Ideas', a one-time Brexit Party candidate and author at Brexit Central, and Spiked, Inaya Folarin Iman, and "anti-woke" glee and mirth-man, and – do we need to say? – Spiked contributor Andrew Doyle.
But it is so…
The Spiked Network (for more on this group see SPIKED FOOTNOTES) has geared into action…
The Spectator.
Racial division is being sown in the name of anti-racism
….activists, corporations and institutions seem to have seized the opportunity to exploit Floyd's death to promote an ideological agenda that threatens to undermine British race relations.

The power of this ideology lies in the fear it inspires in those who would otherwise speak out, whatever their ethnicity. But speak out we must. We must oppose and expose the racial division being sown in the name of anti-racism.

The consequences of this toxic, racialised agenda are counter-productive and serious.
Under soulless acronyms such as BAME and POC, all ethnic minorities are robbed of individual agency, and assumed to be victims of injustice.
Free speech is being eroded by a McCarthyite culture of conformity in which to question the new dogma means to risk one's livelihood and reputation.
Calls for the wholesale destruction of historical statues, symbols and works of art are fuelling an unhealthy war against the past and stirring up culture wars in the present.
An obsessive focus on the impact of colonialism threatens to turn history into a morality tale, rather than a complex, three-dimensional understanding of the past.
People will instantly agree that what we need on the issues of race and colonialism, slavery and ethnicity and nationalism, is the kind of complex nuanced debate that this little lot promoted as members of the Brexit Party, united behind the calm, anti-racist, leadership of Nigel Farage.
Or indeed by their on-line magazine Spiked:
Or: 'The left is turning into a Woke Taliban'
They are surely right to conclude that "We will not be divided – by reactionary racists or culture warriors – who refuse to see us as individuals beyond our skin colour."
Our ace-reporters are working on this right now, but look at some these tasty anti-division names that have backed this new Spiked Front:
William Clouston, party leader, The Social Democratic Party.
Recent healing Tweet:
Ben Habib, businessman; co-founder, Unlocked; former MEP (Brexit Party, modestly not mentioned…).
Christina Jordan, former MEP, South West England (Also Brexit Party, unmentioned).
Mercy Moroki:
Ed Husain, author The House of Islam: A Global History
Helen Pluckrose, specialist in the appealing sounding "Academic Grievance Studies and the Corruption of Scholarship".
Courtney Hamilton, Writer, (not mentioned: Author at spiked).
Another gleeman Simon Evans – he sounds a right laugh!
This all looks more like a Blue and Bluer Front than the previous Spiked initiative, The Full Brexit, which drew support from the Communist Party of Britain to the Brexit Party….
Perhaps closeness to Number 10 is altering the line…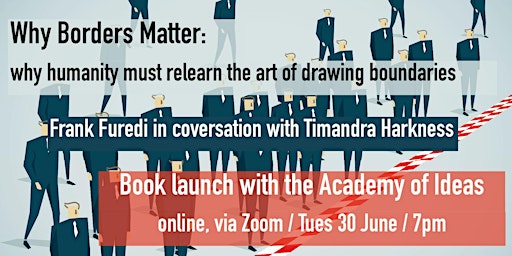 The "war to uphold the precious gains of civilisation is being lost."
Critics of Spiked magazine, and its offshoots, The Academy of Ideas and its work in founding the red-brown Front, the Full Brexit, do not often discuss the work of its founding pundit, Frank Furedi.
A  sheave of references, in the duller corners of publications on social policy, crime, and psychology, indicates that the former revolutionary Marxist has some kind of academic standing. The assistance of Google reveals, for example, a citation in this work which begins, "In this article I examine the attractions and shortcomings of the "positive" neohumanisitic turn in organizational theorizing and how positivity might be developed. "
One can see why he enjoys the heady moments  when he can escape from this to the Spiked/ex-Living Marxism network's annual beanfeast.
Events reported in 2010, and surely on the next occasion more convivial after their alliance with the Brexit Party and the success of Spiked contributor Munira Mirza, as Cabinet Head of Policy.
The fifth annual Battle of Ideas was held over a weekend last October at the Royal College of Art in West London. There was a route you could do, a circuit, up the stairs at one end of the windowless basement and down them again at the other, and I did it many times, bag dragging at my back. Each day was divided into five time-slots, each slot into 'strands': the Battle for Energy, Battle for Work, Battle for Reproductive Choice; or Breakfast Banter, Café Controversies, Bookshop Barnie.

The talks themselves had titles like 'Working for the State: Public Service or Gravy Train?', 'India's Future: Slumdogs or Millionaires?' So much stuff, so much Horrible Histories alliteration, so many dispiritingly either-or questions: out of 74 talks, I spotted just one whose take-home message I couldn't immediately guess. It was on 'football, greed and the recession', it was called 'Who Ate All the Pies?', and I'm afraid I don't know the answer, because I went to 'Rethinking Freedom in an Illiberal Age: Securing Rights or Celebrating Liberty?' instead.

Jenny Turner reports from the Battle of Ideas
Furedi's latest work, puffed in Spiked (Why Borders Matter: Why Humanity Must Relearn the Art of Drawing Boundaries. 2020.), he explores the idea that "The rejection of borders between nations and communities runs in parallel with the unbounding of cultural norms in all dimensions of social life."
Just in case you hadn't got this he today offers a summary of the work,
As I note in my new book Why Borders Matter, the ability to 'tell right from wrong' has been compromised by the cultural devaluation of boundaries, such as those between good and evil; adult and child; man and woman; human and animal; and private and public. All of these symbolic boundaries have been called into question in recent decades.
Readers of Spiked will have guessed that the (two part) article is a lengthy rave against "Identitarians", identity politics, political correctness, and the "culture war" being waged by the new "counter-cultural establishment".
(it) has successfully marginalised conservative and classical-liberal ideas, be they tolerance or democracy, within institutions of socialisation, such as schools and universities. And it has turned many cultural institutions, from the arts to the media, against humanist sentiments and ideals associated with the Western tradition that runs from Classical Greek philosophy through the Renaissance to the Enlightenment. Even classical socialist ideals of solidarity and internationalism have been torn asunder by the politicisation of culture and identity.
Furedi asserts that, "These developments take the form of a one-sided war against the past in general, and the legacy of the West in particular."
In a passage that bears the most royal of purple he writes,
Having gained hegemony, members of this countercultural establishment are now less and less afraid to impose their own values on the rest of society. From their standpoint, Boris Johnson is an elite outlier, and his defence of Churchill offers them a reminder that there are still obstacles to the realisation of the project of detaching society from the legacy of its past. They now constitute the cultural establishment, and people who wish to defend the statues of Churchill or Abraham Lincoln are their countercultural adversaries.
It would be facile to dismiss this (who in fact is in Government?).
But within Why Borders Matter (or as far as Goggle Books unearths) are a number of substantial claims that go to the heart of political philosophy and political practice:
That human beings need limits in order to grow, that political rights (in the tradition of Edmund Burke) are not only national constructions, but should remain circumscribed by these boundaries.
That national sovereignty and the border security it establishes  helps one of these needs, a "sense of belonging"
That attempts to deterritorialise sovereignty and citizenship rights reduces people to "their most abstract individual qualities", depriving them of "the cultural qualities which give their lives meaning".
How those who argue, against these views, that human rights are universal, that there are no national frontiers or limits on the right (for example) not to be tortured, murdered, oppressed, starved or beaten, are linked to attacks on a "principled commitment to the civilisational accomplishments of humanity." is not explained.
In Spiked Furedi cites Hannah Arendt's conservative reaction to mid-1960s student radicals questioning established values of right and wrong.  Arendt's also famously argued that human rights without national legal systems to back them up are meaningless. In despair at the way people were left stateless and without rights in the 1930s and in the aftermath of the Second World War) the political philosopher  talked of the "right to have rights".
This is a deeply felt and pondered claim, and one that can only be answered by political action to make sure that the rightless are given protection. And rights, unless, and we hope this is not the case, Ferudi is arguing that boundaries once drawn mean that they are permanently excluded.
The liberty to grow and flourish in our own freely determined conditions, of the kind outlined by John Stuart Mill and by Marx's ideal of a society in which the liberty of all is a  condition of each person's  development, is a better goal for the foundation for "belonging" than a host of customs controls and the ownership of a passport.
Nevertheless this is not an abstract question of an intellectual conversation about human  "qualities" but of the mechanisms that might make such potentials, that is substantial, rights real.
But, one of the facts about globalisation, the world wide exchange of news and direct communication, is: How we ignore what is happening outside our "borders"?
Do we have any responsibility to act on one of the most basic moral impulses, human sympathy?
Leaving issues of war, oppression and rights to national states, run by political parties who may be hostile to rights – the national populists or straightforward dictatorships – is a real concern, from Poland, the Russian Federation, the People's Republic of China, Brazil, Turkey, not to mention Syria.
Furedi would leave us trapped in a bubble, without any answers to the demands that solidarity make on people.
And what 'cultural meaning" does Assad's Syria give to people slaughtered in a civil, not "culture" war?
It is precisely the sovereigntist, Spiked, quarter that has argued. not just against armed humanitarian intervention in these conflicts, but against anything more than gestual solidarity with the millions whose lives are at risk.
It's as plain as a pikestaff that if there is a culture war in the West Furedi is an "identitarian" on one side, that of the  rights of tradition, the Land and the Dead (la terre et les morts – as a founding figure of the French far-right, Maurice Barrès , put it ) He stands for the cemetery of the past against the universalism of the future…
Spiked's claim to stand for the "the so-called "traditional ideals", or, more bluntly evokes two sources.
The first is the most obvious. Furedi's book seems, consciously or unconsciously, to base its title on this book, In Praise of Borders (Éloge des frontières. 2010)". In this, the endlessly prolific writer and academic Régis Debray defined limits as needed to make sense of the world. "The border is what gives meaning to our world. It is the first response to the nothingness of space and existence. " How can we bring order to chaos?" By drawing a line. By separating an outside from an inside . " The deeper reason at work lies in the deep-laid, multifarious connection between borders and identities."
Debray accused sans-frontiérisme of "économisme", treating culture and polities – summed up in the goals of the international charities like Médecins Sans Frontières – as part of the "global marketplace". It is the bearer of  "technicisme", aligning the world to the same standard, of unbounded absolute values. At the heart of the wish for a borderless world is imperialism, through the call for universal Law and human rights is Western power imposed through NATO.
The second is that Spiked is, out of design or not (and few of its contributors seem to be French speakers), echoing themes peddled on the French sovereigntist thinkers, who have become increasingly right-wing and national populist.
The analysis of the "culture wars" by one of the best known far-right writers in France  the historian  Éric Zemmour, may lack the sociological guff about, "the corrosive influences" of the cultural contradictions of capitalism  generational conflict and the individualism of the post-war world.
But…..
In Le Suicide français (2014 – free to download here) is a long (534 pages in the French edition) Zemmour laments about French decline, at the hands of the post-68 cultural rebels, who have become the new establishment. In this Potemkin Republic the  watchwords of 68,: "Dérision, Déconstruction, Destruction", have undermined the foundations of society, family, and work.
The French left has become a vehicle for metropolitan elites, a supporter of the mass immigration that is underlining France's ancestral values, its cultural heritage and the Republic's national economy. In its place it encourages a bohemian "cosmopolitanism", cultural consumption and mixing. Trapped in its postmodernism and political correctness the left  despises the People, the victims of this New World Order. This Zemmour, Ferudi fashion, contrasts with true  Enlightenment cosmopolitan idealism,  which used to spread theories, ideals and civilisation.
Zemmour has been, liked Spiked, a supporter of the anti-elite protests by "Peripheral France', the Gilets Jaunes. At present, nobody will be surprised to hear, he is frothing at the mouth at Black Lives Matter and the toppling of statues and getting rid of memorials to slave owners and colonialists (in fact I guessed the latter without reading, but a brief check shows pages of his latest rants on the topic).
No doubt his anti-immigration views would make Zemmour unacceptable – for how long? – to Spiked.
But there are others who would perhaps be more acceptable.
Zemmour is only one of a host of French writers obsessed with the themes of defending civilisation against multiculturalism, identity politics, political correctness, . they range from supporters of Marine Le Pen, such as Christian Bouchet,  France's Melanie Phillips, Alain Finkielkraut,  to former leftists like Michel Onfray who has just launched his own 'red-brown' journal, Front Populaire, bringing together right (including the extreme right, Éléments pour la civilisation européenne) and left wing supporters of sovereigntism. There is name for this political current, national populism.
Is this the kind of search for meaning and cultural belonging Furedi has in mind? 
Evan Smith (see, Toppled statues and the free speech culture war) asks:
Yesterday's clashes in London centred on the antics of a few thousand far-right piss-heads.
London protests: More than 100 arrests after violent clashes with police
They behaved true to type.
For those reading this Blog who are not familiar with the name Keith Palmer, the man was a true hero in every sense of the word.
Keith Palmer, GM (1968 or 1969 – 22 March 2017) was a British police officer who was posthumously awarded the George Medal, the second highest award for gallantry "not in the face of the enemy". Though unarmed, he stopped a knife-wielding terrorist from entering the Palace of Westminster during the 2017 Westminster attack; he died from wounds he received in this attack
The BBC states,
MP Tobias Ellwood, who gave first aid to PC Palmer as he lay dying after being stabbed in the grounds of Parliament by Khalid Masood in 2017, said the image of the man urinating next to the memorial was "abhorrent".

He told the BBC: "He was fully aware of what he was doing, he should step forward and apologise."
For many people, beginning with leading figures involved in the Black Lives protests, and extending to the left and  independent anti-fascists, it was not a good idea to engage in confrontations with the far right rabble.
PM Boris Johnson had been inciting opinion against BLM protests and the left.
It seems as if the Tories are more than willing to engage in a US style "culture war" – at a time when a massive recession looms .
The Guardian headlined on its front page yesterday, "Boris Johnson 'stoking fear and division' ahead of BLM protests
Critics say PM's claim that George Floyd protests 'hijacked by extremists' is dangerous".
In the same daily, Johnathan Freedland offered an account of how these cultural clashes work in the very different political culture of the US, and how they might develop in the UK,
The right loves a culture war, because such a battle changes the subject – almost always shifting from ground on which they would lose to ground on which they can win.

Let's imagine the initial focus had remained instead on a demand to tackle discrimination in policing and criminal justice, expanding to include the higher death rates from Covid-19 among black Britons. Johnson and others in power would now be on the defensive, forced to promise action.

But once the focus shifted, they could exhale with relief. Not only is a debate about statues or faulty TV shows a handy distraction from the specific injustices at the heart of all this, it also splits the coalition, even the consensus, that had, remarkably, formed in revulsion at Floyd's killing. Once statues of Gandhi and Mandela are also boarded up for their own protection, as they now are, it means precious unity has been lost.
In France the Comité Adama has taken up issues of discrimination in policing and the legal system, focusing on justice against the police (Death of Adama Traoré) See also, yesterday: Comment le comité Adama est devenu le fer de lance de la lutte contre les violences policières. BFMTV.
ITN carries the story:
Assa Traoré wears a t-shirt which says "Justice for Adama, without justice you will never have peace."

She knows the price of peace – Adama is her brother.

He died four years ago detained by French police after running away from them because he wasn't carrying his identity documents.

She has been campaigning ever since.

All these years on, the officers involved in his detention have just been cleared of any involvement in Adama's death.

That decision has triggered protests across France and led to her brother being dubbed the 'French George Floyd'.
Yesterday they also demonstrated.
Not without difficulties, as this self-policing against would-be 'casseurs' (those who attack and smash after marches)  illustrates.
Far right 'identitaries' tried to disrupt the protest.
David Lammy has taken up one of the issues  Feedland highlights:
Lammy takes an approach to the statue issues which many will agree with:
After the scuffling and fighting it is unlikely that anybody is going to want to side with yesterday's would-be defenders of Churchill.
Yet there are those who not only wish to fight the culture wars but to oppose the far-right (on this issue) in the streets,
Weyman Bennett, co convenor Stand Up To Racism said
"It is right to take a presence on the streets – we should not let the fascists go unopposed. For the past two decades we have been told when Nazis march 'ignore them and they will go away'. This simply is not true.

"Without the encouragement of Boris Johnson pretending that the issue of Bkack Lives Matter is reduced down to statues. He has not engaged on the key point about racism and its systemic nature in this society.

"Johnson's callous disregard for black people's lives in the current Coronavirus crisis and also for the mistreatment by the police and the court system, is an other attempt to reinforce racism and we must reject reject this and demand justice. No justice no peace".
Weymann Beynett is a leading member of the SWP.
Here is his plea during the EU referendum, when the SWP and the 'Lexit' left stood on the side of the hard-right and backed the Johnson, Cummings and Farage Brexit project and opposed internationalists.
Stand up to Racism: Keep racism out of the EU Referendum – Weyman Bennett
His party paper reports today:
Around 5,000 Nazis and racists gathered in Parliament Square, central London, on Saturday. Hundreds of the thugs tried to carry out a violent attack on Black Lives Matter (BLM) protesters.

It's a warning of how the British far right is hoping to initiate a right wing backlash against the BLM movement.

But they can be humbled. That was underlined late in the day on Saturday when several thousand people who had seen the pictures of the far right answered calls from musician Megaman and others to come to central London to oppose them.

…

Up to 300 supporters of Stand Up To Racism (SUTR) joined a counter-protest in Hyde Park where they faced abuse and intimidation from the far right.

..

The fascists' 5,000 was small compared to the 50,000 that came out last Saturday and the monster march last Sunday.

BLM organisers had planned another central London demonstration for this Saturday. But called it off out of fears of clashes with the far right and coronavirus concerns.

The far right may feel confident after their protest. But seeing tens of thousands of people—black, white, overwhelmingly young, and militant—on the streets is the best way to demoralise them and make sure they cannot regroup.
There are others who take an even more forthright position.
These responses do not look like calls for unity:
And there is this:
The Malcolm X Movement has a web site.
Its last pubic event was in 2017.
Here is one in 2016,
The Malcolm X Movement proudly hosts the premier of a hard-hitting, informative and inspiring look at African and Libyan popular anti-imperialist resistance entitled Nato War on Libya (53mins). We are also hosting at the same event a book launch of a collection of writings about the martyrdom of Muammar Gaddafi entitled On the Martyrdom of Muammar Gaddafi: 21st Century Fascism and Resistance. One of our MXM coordinators – Sukant Chandan is the editor of the book and the filmmaker of the doc.

The event takes place this Sat 29th Oct at 6pm at Marx Memorial Library,  EC1R 0DU (£5 suggested entry). The Libyan community are kindly and generously providing free Libyan snacks and refreshments at this event.