Archive for the 'Labour Party' Category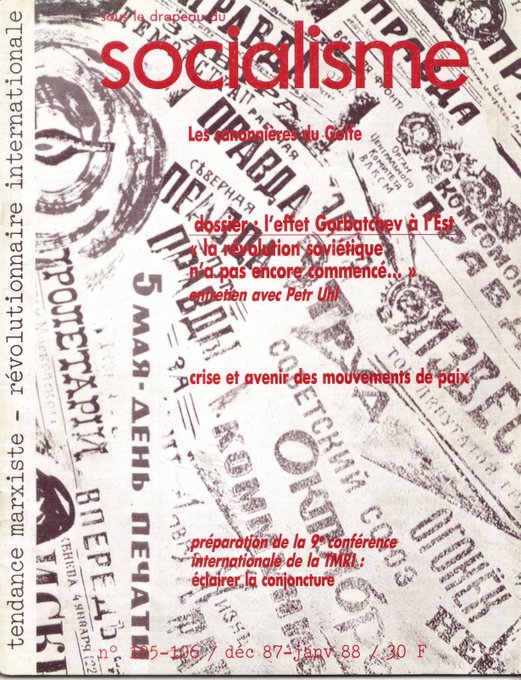 The Real Pabloites, issue contains interview with Ben Bella.
It is said that Pabloism, that is the Tendance Marxiste Révolutionnaire Internationale (TMRI), an international revolutionary network which Labour Leader Keir Starmer was very close to, dropped Trotskyism in the 1970s
According to "International Trotskyism, 1929–85: A Documented Analysis of the Movement" the IRMT had a conference in 1972 where they dropped the pretence to being the World Party of Socialist Revolution and any allegiance to Trotskyism.
This is true in the sense that the TMRI put the self-managed republic and a broadly libertarian version of Marxism at the heart of its politics during that decade – during which their French activists in the Alliance Marxist Révolutionnaire, (AMR) were active in groups like the Parti Socialiste Unifié. (L'Alliance marxiste révolutionnaire rejoint le P.S.U. Le Monde. 1974)
Nevertheless the TMRI always considered Trotsky a 'reference', even if they did not wish to confine Marxism to one historical experience (the Russian Revolution) or one figure, Trotsky as the founder of the original Fourth International. In this was the group remained "loyal to the achievements and method of Marx, Rosa Luxemburg, Trotsky and Lenin" which meant, above all, being capable of developing in a critical and creative way" Marxism in the present day.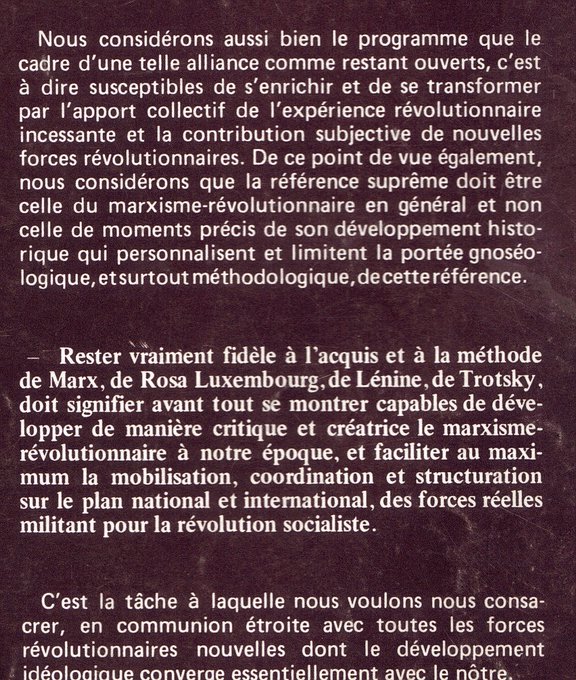 In 1987 one can see in this edition of Sous le Drapeau du socialisme (the theoretical journal of the TMRI) they advocated a form of "transitional programme" for the new conditions on that decade.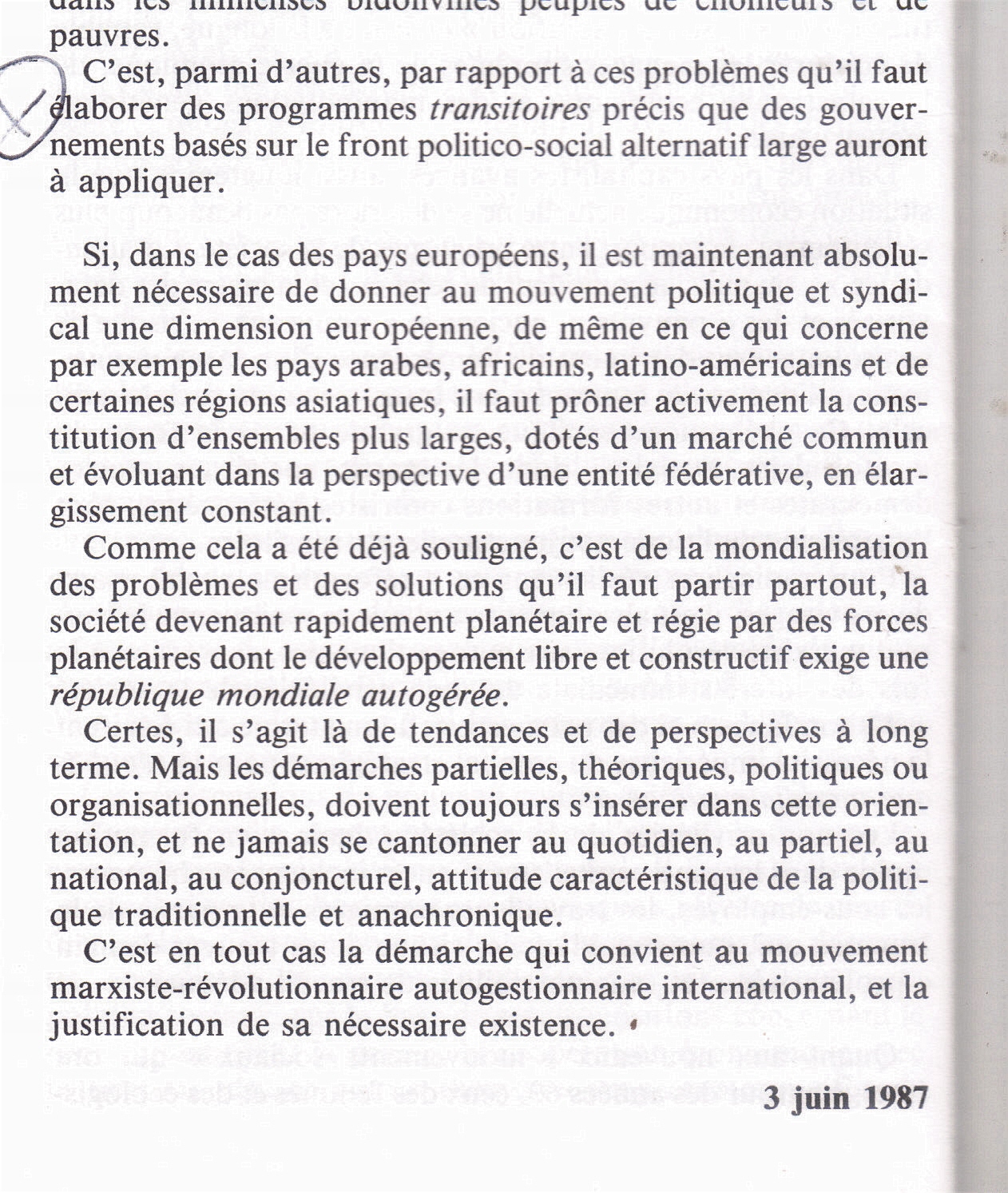 This declaration included support for developing a European dimension, and the creation of state groupement that were still broader "ensembles plus large" with a "common market. One could read that as backing for the European Union, as a step towards a world wide self-managed republic.
This is a good overview of the French 'Pablistes': Bref aperçu de l'histoire du courant "pabliste" ses suites et ses périphéries en France 1965-1996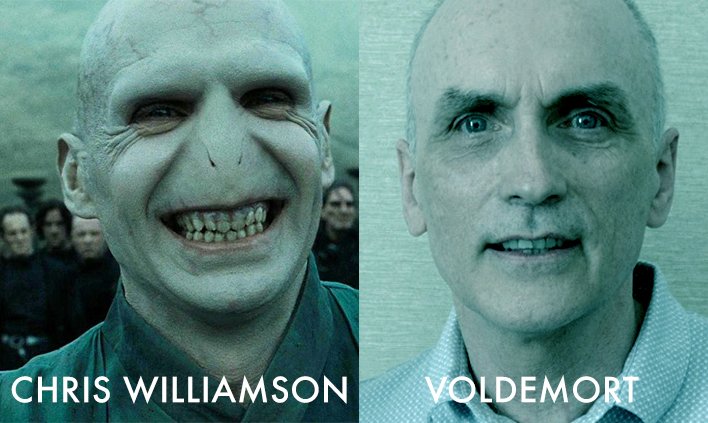 "Brave and principled Labour MP" – Weekly Worker.
A beautiful friendship has blossomed in recent months: Chris, 'Lord Voldemort' Williamson, and Tony, 'Monster Raving' Greenstein.
Our Super Sleuths, Snappers and Ace Reporters have been on the case.
In the Weekly Worker today Greenstein writes,
Tony Greenstein reviews 'Labour, the anti-Semitism crisis and the destroying of an MP' by Lee Garratt (Thinkwell Books, 2021, pp237, £10)
"The suspension and forcing out of Chris Williamson from the Labour Party was a watershed moment in the death of the Corbyn project. Alone amongst Labour MPs, Chris understood that the Zionist so-called 'anti-Semitism' campaign was not about anti-Semitism, but the removal of Jeremy Corbyn from the leadership."
"The suspension of Williamson and the refusal to support him when under attack by Tom Watson and the right was perhaps the most shameful aspect of Jeremy Corbyn's leadership – more shameful even than the suspension and expulsion of Jackie Walker, Marc Wadsworth, Ken Livingstone and myself."
"Owen Jones played a particularly disgusting role in the attack on Williamson. He was The Guardian's faux left columnist who, lacking all arguments, resorted to insults describing Chris as the "king of the cranks" for having something Jones himself lacks – principles. Jones joined the clamour against Corbyn, writing, 'Jeremy Corbyn says he's staying. That's not good enough' (March 1 2017), a month before the general election."
"Chris Williamson will long be remembered as a brave and principled Labour MP who was let down and betrayed by those who are only in politics for what they can personally get out of it. All those Socialist Campaign Group MPs are not fit to walk in his shadow."
For an alternative view of Chris Williamson see:
Will Greenstein be at this event?
They Say Skwawky has taken "a Turn for the Worse."
One of the Skwawking one's followers comments,
He was probably sending out a signal to Nazis and fascists everywhere that you are welcome to come and join the party, just in case they didn't get the message during the past fifteen months or so!
Another says,
Sir Keir Starmer has shown himself to be a fascistic Tory., as any analysis of his recent speeches will show.
Small businessman Skwawkbox is said to be a member of the Labour Party.
Leading intelligencer GJ points out that Starmer said, "the beauty of skilled work."
This is the passage in the Starmer Speech,
"There are some lines from Auden that capture the beauty of skilled work: 'You need not see what someone is doing to know if it is his vocation, you have only to watch his eyes. How beautiful it is, that eye-on-the-object look'… When I was at school, I had music lessons with Fatboy Slim! I can't promise that for everyone".
Here, hours of seeking by out tip-top gumshoes can reveal, is what Auden wrote,
You need not see what someone is doing
to know if it is his vocation,
you have only to watch his eyes:
a cook mixing a sauce, a surgeon
making a primary incision,
a clerk completing a bill of lading,
wear the same rapt expression,
forgetting themselves in a function.
How beautiful it is,
that eye-on-the-object look.
Apart from anything else the Nazi slogan, "'Die Schönheit der Arbeit' in English form, could have been said by a wide variety of people, beginning with John Ruskin, much admired by early members of the Independent Labour Party. As explored here: THE BEAUTY OF WORK, THE INJUSTICE OF TOIL Why John Ruskin should be a patron saint of the "faith and work" conversation.
Here is what William Morris said in the 1880s about Useful Work, Versus Useless Toil".
labour, to be attractive, must be directed towards some obviously useful end, unless in cases where it is undertaken voluntarily by each individual as a pastime. This element of obvious usefulness is all the more to be counted on in sweetening tasks otherwise irksome, since social morality, the responsibility of man towards the life of man, will, in the new order of things, take the place of theological morality, or the responsibility of man to some abstract idea. Next, the day's work will be short. This need not be insisted on. It is clear that with work unwasted it can be short. It is clear also that much work which is now a torment, would be easily endurable if it were much shortened.
The socialist dreamt of time when,
persons, either by themselves or associated for such purposes, would freely, and for the love of the work and for its results – stimulated by the hope of the pleasure of creation – produce those ornaments of life for the service of all, which they are now bribed to produce (or pretend to produce) for the service of a few rich men.
It must be said that this Blog has more fondness for this text, The Right to be Lazy. Paul Lafargue. Sainte-Pélagie Prison, 1883.
"A strange delusion possesses the working classes of the nations where capitalist civilization holds its sway. This delusion drags in its train the individual and social woes which for two centuries have tortured sad humanity. This delusion is the love of work, the furious passion for work, pushed even to the exhaustion of the vital force of the individual and his progeny. Instead of opposing this mental aberration, the priests, the economists and the moralists have cast a sacred halo over work. Blind and finite men, they have wished to be wiser than their God; weak and contemptible men, they have presumed to rehabilitate what their God had cursed. I, who do not profess to be a Christian, an economist or a moralist, I appeal from their judgement to that of their God; from the preachings of their religious, economics or free thought ethics, to the frightful consequences of work in capitalist society."
Jesus, in his sermon on the Mount, preached idleness: "Consider the lilies of the field, how they grow: they toil not, neither do they spin: and yet I say unto you that even Solomon in all his glory was not arrayed like one of these." Jehovah the bearded and angry god, gave his worshipers the supreme example of ideal laziness; after six days of work, he rests for all eternity.
Here is more of Skwawkbox's wit: