Archive for the 'International' Category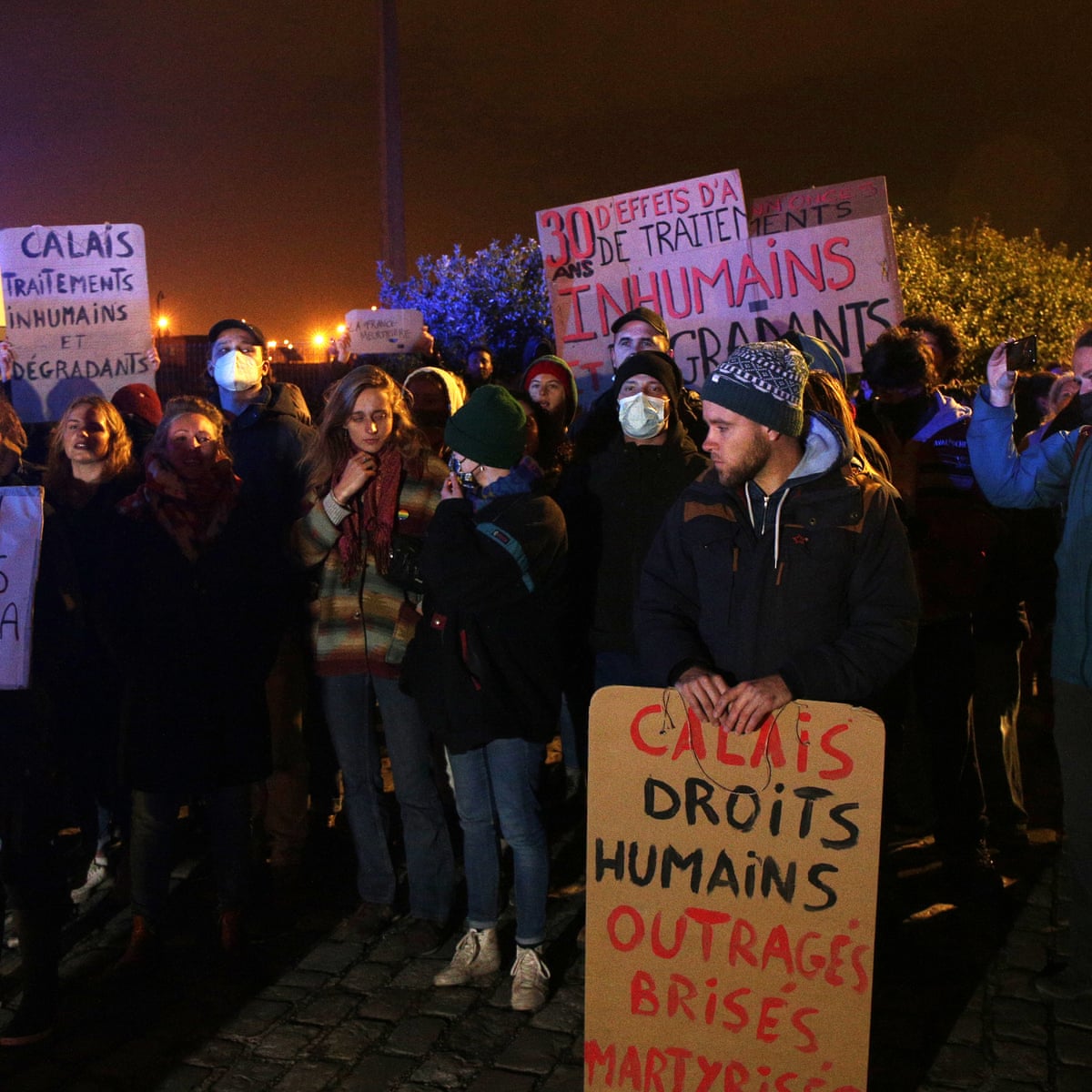 25th November 2021
Dear Keir,
Your comments on BBC Radio 4's Today programme (Friday 19 November) in relation to the situation of people crossing the Channel in an attempt to reach the UK are of grave concern to all those who seek the protection of the rights of refugees and migrants.
It was deeply disappointing to hear you, as Leader of the Labour Party, mirror the dehumanising language of the Conservative Home Secretary Priti Patel. Instead of highlighting the cruelty of the government's border control policies, or dispelling dangerous myths about people arriving in the UK, you made it clear that your main concern about the governments' approach was that it was failing to be as tough on migrants as it had said it would be.
You won the Labour leadership in no small part due to your work as a defender and promoter of human rights. Your leadership campaign included an unequivocal commitment to putting "human rights at the heart of foreign policy" and making the U.K. "a force for international justice".
Labour members, voters and the country as a whole should expect a leader of the opposition – who is a human rights lawyer – to challenge the reactionary and xenophobic stance of a government which is deliberately undermining the recognised principles of international human rights.
As thousands of desperate people remain deliberately trapped at the Polish/Belarusian border and others drown crossing the Channel, you should be making the case for safe and legal routes for those claiming asylum – in Europe and in the UK. You should be exposing the human rights violations of pushbacks at sea, demanding that the U.K. fulfill its legal and moral obligations and supports other countries to do the same.
Instead, in criticising the government only for its failure to implement its regressive policies with sufficient vigour, you have further entrenched the idea that migrants themselves are a problem – and not the governments' callous and cruel approach to migration policy. This same position has been repeated over recent days by the Shadow Home Secretary.
Aping and encouraging the worst aspects of Conservative far-right populism will do little to promote Labour's electoral chances whilst it will cause further damage and division in our society.
Yours faithfully,
Laura Parker, Labour International CLP & Another Europe is Possible NC
Nick Dearden, Another Europe Is Possible NC
Luke Cooper, co-founder, Another Europe Is Possible
Shaista Aziz, Labour councillor for Oxford City Council
Mary Kaldor, Professor of Global Governance, LSE
Hilary Wainwright, co-editor Red Pepper
Glyn Ford, Former MEP
Julie Ward, Former MEP
Niccolo Milanese, co-founder European Alternatives
Cat Villiers, Film Producer & Another Europe is Possible NC
Zoe Williams, Guardian journalist and co-host of the Another Europe Podcast
Alex Fernandes, Another Europe is Possible NC
Alena Ivanova, Another Europe is Possible Campaigns Officer
Dave Levy, Another Europe is Possible NC
Ana Oppenheim, Another Europe is Possible NC
Peter Radcliffe, Another Europe is Possible NC
Seema Syeda, Another Europe is Possible Communications and Campaigns Officer
Tom Walker, Another Europe is Possible NC
Signed statement: safe routes, compassion and fairness need to be at heart of Government's approach to people seeking sanctuary
Following the tragic deaths of at least 27 people in the English Channel – including children – it is time for serious action. We cannot stand by and let this Government's harsh rhetoric and ill-thought-out approach go unchecked.  
This Government's policy of grabbing cheap headlines and blaming the French authorities while paying them millions of pounds to build fences around the Channel ports has not worked. Now people fleeing conflict, persecution and war have paid the ultimate price. We know from the warehouses overflowing with donations for Afghan refugees that the public believes in the right to seek safety. That same public cannot stand for this.
Instead of trying to blame people seeking safety for its own failures, this Government must step up to its responsibilities and focus on saving lives.
For a start, parliamentarians must rethink the Nationality and Borders Bill. Not only will these new laws take a wrecking ball to the very principle of refugee protection, but we know they are unworkable. They will push desperate people further into the arms of smuggling gangs and will only inflame our international partners who we need to work with to ensure people seeking sanctuary can do so safely.
We also need a cast-iron commitment from this Government that it will not pursue its policies on offshoring or pushbacks, which will cause even more harm and make deaths in the Channel even more likely.
Above all, this tragedy shows how urgent it is for this Government to work with its international partners to create more routes to safety for refugees. This Government demands refugees take official routes, but for most people, these simply do not exist. Refugees are left with little option but to arrive here hidden in a plane or lorry or crammed onto a small boat.
We are calling on this Government to make a long-term commitment to:
create a compassionate asylum system that treats all people seeking asylum in the UK with kindness and dignity
resettle at least 10,000 refugees each year from around the world
reinstate the Dubs Agreement to protect child refugees from exploitation
expand family reunion so that more people can be reunited with their loved ones
introduce a humanitarian corridor
We ask the Government to sit down with people who've gone through the asylum system, and their advocates, to create a new, more compassionate, and effective process which puts safety first. Now, if ever, is the time to do so.
From comrade Martin Rowson:
After the Johnson letter to Macron relations between Paris and London are at their lowest
As French Presidential would-be candidate the national populist hardliner Éric Zemmour receives the backing of the violent outer fringes of the extreme right (the latest, Les Vilains Fachos, to add to la Famille Gallicane, who train in forests by shooting at caricatures of Jews, Muslims and Black people) and the far-right prepares to demonstrate today in Austria against new Covid measures, a reminder that racism and fascism are international phenomena that extend across the Atlantic. (1)
Sat, 20 November 2021,
PORTLAND, Ore. (AP) — Portland police Friday night declared as a riot a demonstration downtown against the acquittal of a teen who killed two people and injured another during a protest in Wisconsin.
The protest of about 200 people was declared a riot after protesters started breaking windows, throwing objects at police and talked about burning down the Justice Center, KOIN TV reported.
The protesters gathered following the acquittal of Kyle Rittenhouse, 18, in Kenosha, Wisconsin.
Oregon, Portland officials react to Kyle Rittenhouse not-guilty verdict: 'Our hearts and souls are heavy'
Rittenhouse, now 18, killed Joseph Rosenbaum, 36, then shot to death Anthony Huber, 26, and wounded Gaige Grosskreutz, 28, in the summer of 2020 during a protest over the shooting of a Black man, Jacob Blake, by a white Kenosha police officer.
He claimed self-defense and was acquitted of all charges, including homicide and attempted homicide. He used an AR-style semi-automatic rifle, a weapon authorities said was illegally purchased for him because he was underage.
"Here in Portland especially it's reasonable to expect there will be some type of reaction to the verdict," Lovell said during a general news conference scheduled before the verdict was announced. "We're supportive of peaceful protests, people exercising their First Amendment rights."
Here's a look at what others said:
Sandy Chung, executive director of Oregon ACLU, released a statement: "Our hearts and souls are heavy. We have so much anger, sorrow, and despair for the repeated violence and lack of accountability perpetuated by systemic racism and white supremacy. This jury verdict shows us again that anti-Black racism remains deeply embedded in our country's consciousness and systems, including the legal system."
Kyle Rittenhouse has been found not guilty on all counts in his homicide trial, after four days of tense jury deliberations. The 18-year-old became visibly emotional as the verdict was read, seeming to cry and hyperventilate before hugging one of his attorneys.
Conservative politicians around the country celebrated the decision, with GOP congressman Madison Cawthorn offering Mr Rittenhouse an internship, and telling supporters to "be armed, be dangerous, and be moral" while exercising the right to self-defense.
Others, like writer and critic Roxane Gay, said the decision "emboldens white supremacist vigilantes."
The White House on Friday said it was in touch with law officials in Kenosha, Wisconsin, about the controversial verdict, with press secretary Jen Psaki telling reporters, "We are supporting any effort towards peaceful protests."
Mr Rittenhouse, 18, was facing five felony charges for shooting three men in the aftermath of police brutality protests in Kenosha, Wisconsin on 25 August 2020.
Kenosha County District Attorney Michael Graveley called for any protests following the verdict to be peaceful.
"We ask that all members of the public accept the verdicts peacefully and not resort to violence," he wrote in a statement on Friday.
Former president Donald Trump congratulated Rittenhouse on Friday, who is scheduled to speak with Fox News's Tucker Carlson.
(1) From
Zemmour's tiresome 'when-will-he-finally-declare' campaign is is said to be running out of steam as he struggles to win over the necessary local elected figures for his Presidential nomination and his organisation looks decidedly shaky. From the best sources (Libération) ….Les équipes d'Eric Zemmour doutent, sa campagne marque le pas
Today 'elections in Nicaragua are being held. There are lots of reports on this
Nicaraguan President Daniel Ortega will seek a fourth consecutive term in elections that have been widely condemned by rights groups and international observers.
Ortega, whose Sandinista Front party and allies control the congress and government institutions, will face a field of little-known candidates on Sunday, while opposition figures who represented the most significant challenge to the former revolutionary leader's rule remain in prison.
Nicaragua votes in elections panned as 'parody' by international observers
They've been called "a parody," "a sham," and "the worst possible conditions" for a vote, but Nicaragua's general elections are going ahead on Sunday anyway. After an iron-fisted crackdown on opposition voices this year, Nicaraguan President Daniel Ortega is widely expected to claim a fourth consecutive term at the polls this weekend, alongside his vice president and wife Rosario Murillo.
The vote is the first for Nicaragua since a wave of popular demonstrations in 2018 rattled the country, and the Ortega government is taking no chances, having spent the past months blocking political participation of potential rivals and closely controlling the electoral process.
Ortega has put his opponents in gaol.
A summary:
Breaking the ban on journalists from abroad who are not supporters of the Dictator a reporter for El Pais reports today from the Nicaraguan capital.
There have been protests in a number of countries, including the UK.
But there is the 'alternative' view:
Yes, this is him:
"Steve Sweeney@SweeneySteve Morning Star International Editor. Founder of Media Workers for Palestine. Anti-imperialist. Reports on global liberation movements, press freedom & resistance."