Archive for the 'Imperialism' Category
Cuban Regime Cracks Down
Cuba protests: One dead and scores missing after rare demonstrations
BBC.
One man has died in Cuba and more than 140 have been arrested or reported as missing during rare demonstrations against its Communist government.
Diubis Laurencio Tejeda, 36, died in a suburb of Havana on Monday during a clash between protesters and police.
Cuba's interior ministry did not say what the cause of death was but alleged he was part of a group that attacked a government facility.
However, witnesses said security forces had attacked the protesters.
…
Posts on social media showed people overturning police cars and looting state-owned shops that price their goods in foreign currencies. For many Cubans, these shops are the only way they can buy basic necessities but prices are high.
'
President Miguel Díaz-Canel has called the demonstrators "counter-revolutionaries".
His government blamed the United States, and its economic sanctions, for both the protests and Cuba's wider problems.
US sanctions have restricted trade with Cuba since 1962. They were tightened under former US President Donald Trump, who also imposed sanctions on Venezuela, which is Cuba's main supplier of oil.
Cuba's foreign minister called it a "policy of economic suffocation to provoke social unrest in the country".
But the White House said that Cubans had suffered "decades of repression".
Speaking on Monday, President Joe Biden said the US "stands firmly with the people of Cuba as they assert their universal rights".
Cuban Socialists Out of Jail but under House Arrest
Left Voice.
Cuban Marxist Frank García Hernández was arrested last Sunday during mass mobilizations against food and vaccine shortages and the government's handling of the pandemic. These conditions have been exacerbated by the imperialist embargo which has been ongoing for six decades. The Trump administration placed 200 additional sanctions on the country — measures which have been continued by the Biden administration.
Police forces violently repressed the demonstrations — the most important since 1994 — with pepper spray and truncheons. According to his friends and comrades, Frank was violently detained together with other socialists.
Frank, a sociologist, historian, and member of Comunistas Blog, was released along with Maikel González Vivero, director of the LGTBQ community magazine, Tremenda Nota, who was also arrested on Sunday.
However, according to their comrades, Frank and Maikel are under house surveillance, and are not permitted to carry out any activity or meeting without prior authorization from the state. This is clearly political persecution, and an attack on their most basic democratic freedoms.
Other socialist activists who were arrested on Sunday, including Marco Antonio Pérez Fernández and Leonardo Romero Negrín, are still being detained. We demand their immediate release, and the termination of all judicial proceedings — including the house arrest — and persecution against Frank and his comrades.
Spanish Socialist PM says Cuba is not a democracy and should be encouraged, without direct external interference, to take a path (implicitly, in that direction) helped by the international community.
Fed-up Cubans are taking to the streets in unprecedented protests — and they're voicing their outrage through a song called Patria y Vida — homeland and life.

The slogan is a spin on the communist regime's decades-old slogan of "patria o muerte" — homeland or death. In strong terms, the song accuses the government of destroying the quality of life in Cuba, a message that quickly found traction with protesters who are demanding change.

"No more lies. My people demand freedom. No more doctrines!" the song says. It calls for people to shout "patria y vida … and start building what we dreamed of/ what they destroyed with their hands."
Call for a General Strike in Cuba Today.
Thousands march in Cuba in rare mass protests amid economic crisis
Guardian.
The biggest mass demonstrations for three decades have rippled through Cuba, as thousands took to the streets in cities throughout the island, demonstrating against food shortages, high prices and communist rule.
The protests began in the morning, in the town of San Antonio de los Baños in the west of the island, and in the city of Palma Soriano in the east. In both cases protesters numbered in the hundreds.
With millions of Cubans now with mobile internet on their phones, news of the protests quickly swept to Havana. By early afternoon, thousands marched through central Havana, chanting "homeland and life" and "freedom".
I'm here because of hunger, because there's no medicine, because of power cuts – because there's a lack of everything," said a man in his 40s who didn't want to give his name for fear of reprisals.
"I want a total change: a change of government, multiparty elections, and the end of communism."
The protesters were met by uniformed and plainclothes police officers, who bundled hundreds of demonstrators – many of them violent – into police cars. Youths tore up paving slabs and hurled them at police; police used pepper spray and beat protesters with truncheons.
One policeman, hit on the head with a cobblestone, was sped away in a car that nearly ran over a protester.
…
A game of cat and mouse ensued, where young anti-government protesters tried to occupy iconic parts of the capital, only to be blocked off by older government supporters, state security and the army.
Aylin Guerrero, 52, was one of thousands who came out to support the government, in central Havana. "We are the people and we have come out to support our conquests", she said, surrounded by thousands of government supporters some bearing wooden clubs. "Even if we're not communists, we're patriots."
..
The protests were concentrated in Havana's more impoverished municipalities. The underlying grievance of those interviewed was longstanding scarcity and privation.
Cubans are living through the gravest economic crisis the country has known for 30 years. The Trump administration hammered the island with more than 200 new sanctions aimed at sabotaging the island's' economy and stirring discontent, measures that have so far been left untouched by the Biden administration.
Police initially trailed behind as protesters chanted "Freedom," "Enough" and "Unite".
Cuba is going through its worst economic crisis in decades, along with a resurgence of coronavirus cases, as it suffers the consequences of US sanctions imposed by the Trump administration.
An official in the Biden administration tweeted support for Sunday's demonstrations.
"Peaceful protests are growing in #Cuba as the Cuban people exercise their right to peaceful assembly to express concern about rising COVID cases/deaths & medicine shortages. We commend the numerous efforts of the Cuban people mobilising donations to help neighbours in need," tweeted Julie Chung, acting assistant secretary for state for Western Hemisphere affairs.
There is a lot more detail from Spanish speakers and those who know the region about protests across the country.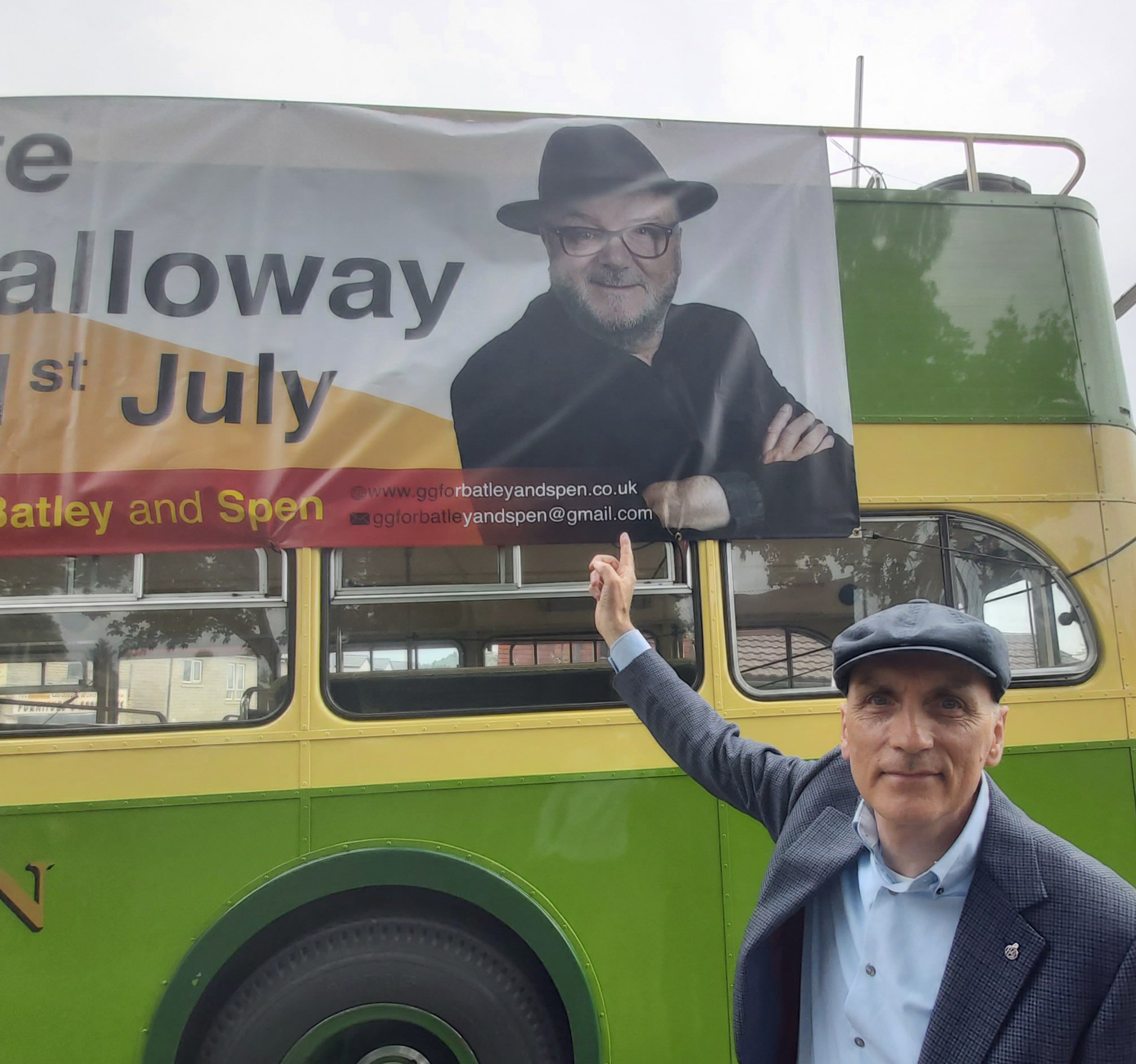 Chris Williamson: Top Morning Star Commentator and Leading Red-Browner.
Even for Williamson this is a new low:
British foreign policy – cui bono?
Just take a gander at this drivel!
A group of EU remainiac MPs refuse to believe that the British people willingly voted to leave the European Union.
Instead, they are insisting that it was all Russia's fault. These jokers are so obsessed with this fanciful notion that they are taking the government to court for not launching an inquiry.
They are incapable of acknowledging that people rejected the EU's neoliberal project and want something better. Something that serves the interests of the people instead of the elites.
The tout continues,
That was the political programme of the Labour Party under Jeremy Corbyn's leadership and it precipitated the very British coup that deposed him, in which those same parliamentarians participated.

The fourth estate, and the deep state, were deployed to crush the Corbyn project. A project that defied the neoliberal consensus and prioritised peace and disarmament over war and arms sales — in short, a project that challenged the imperialist status quo, and that was unconscionable to the powerful vested interests behind the coup.
Mouth froths as Williamson sips his quinoa tea,
The plot was disclosed in a series of documents that were leaked earlier this year.
Max Blumenthal broke the story in the Grayzone, and investigative journalist Kit Klarenberg also covered the scandal.
They revealed that the Reuters Foundation, and BBC Media Action, were engaged in a covert information warfare campaign.

These supposedly impartial media giants were working alongside intelligence contractors known as "the Consortium."
The project was overseen by a mysterious FCO department called Counter Disinformation and Media Development.
It ran a series of training programmes for Russian journalists to produce an "attitudinal change in the participants."

I had raised the FCO's shady shenanigans in the House of Commons through a series of oral and written questions.
I was particularly interested to find out more about why the government was bankrolling the Integrity Initiative, which has received millions of pounds in public money.
This supposed charity was established by the Institute for Statecraft to counter Russian disinformation.
But I was stonewalled at every turn by ministers citing national security for their reticence.

My persistence seemed to upset the Foreign Office Minister, Alan Duncan.
He referred to me in his recently published diaries, when he wrote the following revealing passage: "It's all being pushed by the odious Chris Williamson, the hard-left Labour MP who's probably the most hated man in Parliament."
What an accolade! Given the calibre of our present parliamentarians, I would be more concerned if he had said I was the most liked man in Parliament.

Which brings me back to the question I posed at the beginning — whose interests does British foreign policy serve?
If more of us started asking that question, policy-makers would find it impossible to justify the existing status quo.
Chris Williamson was MP for Derby North from 2010-15 and 2017-19.
This is the stripe of the man these days:
This tout has form: