Archive for the 'Culture' Category
Bibliotheca abscondita.
An inventory of remarkable books, antiquities, pictures and rarities of several kinds, scarce or never seen by any other leftist Trainspotters.
Having got rid of some on my surplus books to Oxfam I alighted on a collection, kept in the dustiest recesses of the Tendance Coatesy archives.
Many of these tomes, tracts, and curiosities are now so rare that they will not be familiar to many of our readers.
They are now installed in the above cabinet in the 'hidden' room chez Coatesy.
One is particularly prized:
Bobby Seale, founding chairman and national organiser of the Black Panther Party, has a cookbook, cooking show and "BobbyQue" website, all devoted to the lost art of barbecue (or "barbeque," as he insists it should be spelled). Seale has even formulated his culinary principles in the "Barbeque Bill of Rights":
WHEN IN THE COURSE OF HUMAN DEVELOPMENT it becomes necessary for us, the citizens of the earth, to creatively improve the culinary art of barbe-que'n in our opposition to the overly commercialized bondage of "cue-be-rab" (barbecuing backwards); and to assume, within the realm of palatable biological reactions to which the laws of nature and nature's God entitle us, a decent respect for all the billions of human taste buds and savory barbeque desires; we the people declare a basic barbeque bill of rights which impels us to help halt, eradicate, and ultimately stamp out "cue-be-rab!"
A collection of Spartacist League Placards, with notes by James Robertson on how to conduct inner Spart "Struggle Sessions". *
The Principal Practical and Theoretical Guide of the 1970s British Left. Discovered in a Felixstowe Second Hand Bookshop. Mint, unread. Signed and dedicated to Princess Margaret, Countess of Snowdon, CI, GCVO, CD.
IMG Crash Helmets.
The Loadstar of Extra-Planetary Socialism. Only a handful of copies of this key work are believed to have survived pulping after Cdes from Proxima Centauri b objected to comments about 'bureaucratic deformations' in their planet's communist system.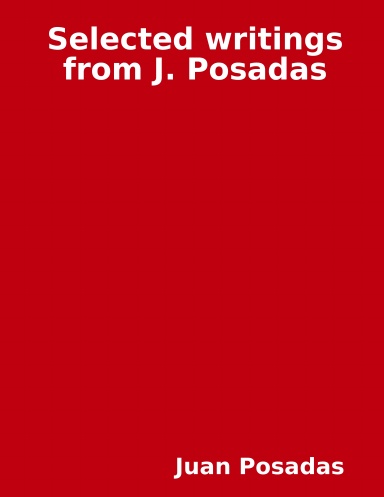 A (rescued from the Woke Mob and river mud) statue of Brendan O'Neill.
]"Karoly Hajdu (1920–1981), better-known as Charlotte Bach, was a Hungarian-British impostor who later in life became a trans woman and evolutionary theorist. She developed an alternative theory of evolution which acquired a cult following among prominent writers and scientists in the London of the 1970s. They, without exception, remained ignorant of her true identity until after her death."
Read: Edited extract from Who Was Dr Charlotte Bach? by Francis Wheen.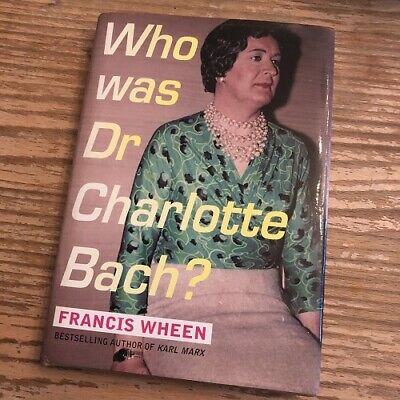 Section of Perry Anderson's Translation of the Communist Manifesto into Hittite – gifted from Eton's archive.
***
*
"One casualty of the Covid-19 pandemic has been the international Spartacist tendency. In this tightly centralised outfit, crisis and paralysis in the US section has generalised across its 'international' the International Communist League and publication of its flagship fortnightly Workers Vanguard and all national section papers appears to have ceased.
Little light escapes the Spartacist event horizon but it would appear that the death of founder-leader Jim Robertson in early 2019 led to a deep, and presumably still unresolved, faction fight."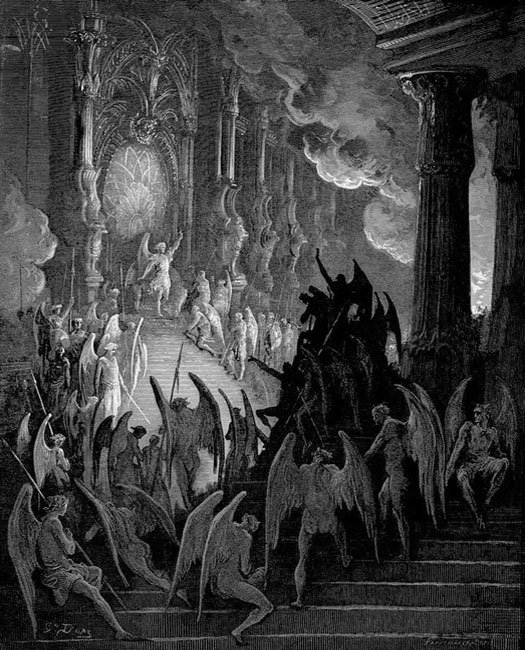 Alt-Left News Media Strategy Meeting (2000).
The alt-left news media took a blow yesterday:
After the April 2020 election of Keir Starmer as Leader of the Labour Party the key players of the alt-left media met in Pandæmonium.

Exclusive, Breaking….
"Their summons called from every Band and Squared Fraction, to that Infernal Court.
Up rose Steve Walker, "I should be much for Open Warr, O Peers! We shall not bow or warble to the Labour Sire!"
No sonner had the Great Squawker from the dark unbottomed Abyss sounded than Canary voiced shrill, while wrapt waves of torrent fire enflamed.
"Yet, for so the popular vote, inclines hereto to continue, and build up here, a growing Empire" sage she stood, the Mendoza woman. So spake her thus, "Seduce them to our party, that their god may prove their foe and with repenting foe abolish his own works."
From darkness visible there came this call, a cherub, fair faced, yclept Arron's Baston,
"Let us favour hard liberty fore the easy yoke of Servile Pomp."
The Great Shadow of the Synod, thunder browed rebounded then,
"Here we may reign secure, and in my choice to reign is worth ambition though in Hell: Better to reign in Hell, than serve Sir Keith."
"All is not lost, the unconquerable will, and study of revenge, immortal hate, and the courage never to submit or yield."
The Swindon of the Rachael, the Arch-fiend's nocent scribe, to the seat of desolation hies she…
Typical Alt-left Polls:
Is Keir Starmer Useless?
Worse than Useless?
A Disgrace?
Worse than a Disgrace?
Alas,
Attempt to explain the poll away:
Grayzone 'Journalist'.
There is a splendid new article about American political confusionnistes, the comrades in arms of Spiked, and too many French writers to cite (see La grande confusion – Comment l'extrême-droite gagne la bataille des idées Philippe Corcuff. 2021). It begins by describing and unravelling the works of Glenn Greenwald, a similar confusionniste to the Grayzone's founder Max Blumenthal.
Glenn Greenwald, Other Useful Idiots and Cancel Culture: A Short Introduction to a Weeklong Series Ken Silverstein
Demolishing the unwarranted reputation of Glenn Greenwald — great reporter, Pulitzer Prize winner, brave outsider, independent journalist, truth-teller, he and his fans believe — is, happily, a lot easier than it sounds, especially as I worked with him for a stretch at The Intercept and have followed his work for many years. But it also requires some time, which is why I'll be writing a series of stories about him and publishing more by other writers all week long. This introduction and today's two other stories, one about the broader, toxic ecosphere in which he operates and the other a Q&A with a journalist from Brazil about his work in that country — is just the start.
Glenn Greenwald is not a journalist, and he never has been. This isn't a case of bad journalism, he never was a journalist and his pretensions to the contrary are a fraud. When Snowden dropped the leaks on him and [Laura] Poitras they had no idea what they were doing, what they had, or what to do with the material. They had to call in Ken Silverstein and other reporters to help them understand the material. THIS IS PROOF HE ISN'T A JOURNALIST.
The second part of the piece is also well worth looking at. Which Side Are You On? The Answer is Clear for Today's Useful Idiots for the Right
This struck me,
Pitiful Failed Artist Adam Lehrer: It's True, But Not Even Funny
Perhaps the most pitiful figure in this milieu is failed artist Adam Lehrer, now cashing in writing embarrassing articles for American Greatness. It feels wrong to attack Lehrer; it's too easy. The dopey, New York art hipster actually thinks that a rag like American Greatness publishes him because he has something of value to say and not because he flatters it and it finds his propaganda useful. His article, "A Marxist Defends the Great Reactionaries," from the first line starts off with a glaring error that exposes this entire crowd as the pseudo intellectuals they are:
What's Left? podcast host Aimee Terese recently tweeted, "Marx and Engels were friends with Balzac, noted reactionary monarchist who they perceived as far more insightful, and his work a much greater contribution to the socialist cause, despite his rank, than all the bourgeois economists, historians and writers of the day.
Karl Marx and Friedrich Engels never met Balzac, let alone counted him as a friend despite being enthusiastic fans of his work
Perhaps Lehrer is an artist, the painter of the Le Chef-d'œuvre inconnu ,a masterpiece that shows a foot lost in the mouth lost in a mass of colours.,
I don't know America and cannot judge on the following claim, our European confusionnistes have a bit deeper history on the left, and their shift is firmly grounded, at least in their own eyes. it's essentially the pull of national sovereignty that has drawn them to their present state, whether in the pro-Brexit 'left' in the UK, French sovereigntists, or, to extend the range, the more borders left, such as Sarah Wagenknecht's wing of Die Linke in Germany. Then there's the anti-woke crusade….Oh and the Chris Williamson brigadistes, the Canary, George Galloway and the CPGB (M-L).
Two years ago so many of the Useful Idiots were ardent Sanders supporters, but it's now abundantly clear that they never had any real commitment to his politics. If they did, they wouldn't be throwing a hissy-fit and going full fash as they are now.

No, they supported him because it was cool to do so at the time. They're hipsters, and hipsters just roll with the tide to appear relevant. They have no taste of their own because hipsters are illiterate nerds. They are simpleminded consumers and repositories of media junk, which explains how they adopted this syncretic and incoherent ideology. Now, with many of them facing middle age, they have a deep anxiety about no longer being perceived as cool. They've ditched the skinny jeans for the brown shirt. Desperately seeking to remain relevant and edgy, they've become pawns in a game played by corpulent, Harvard-educated think tank squares.
Read the articles, well worth the time.