Archive for the 'Conservatives' Category
The Tendance used to have a photocopy of this chart, from back in the days in Leamington Spa. How I got it I cannot remember, either from Warwick Uni library, local library or from the CC of the Illuminati, I am not sure.
It is certainly an eye-opener!
Nesta Helen Webster (24 August 1876 – 16 May 1960) was an English far-right conspiracy theorist, who revived theories about the Illuminati.[1][2][3] She claimed that the secret society's members were occultists, plotting communist world domination, through a Jewish cabal, the Masons and Jesuits.[2][4] She blamed the group for events including the French Revolution, 1848 Revolution, the First World War, and the Bolshevik Revolution.[5]
In 1920, Webster became a contributor to The Jewish Peril, a series of articles in the London Morning Post centred on the (forged) document The Protocols of the Elders of Zion.[6][7] These articles were compiled and published in the same year in book form under the title of The Cause of World Unrest.[8] Webster claimed that the authenticity of the Protocols of the Elders of Zion was an "open question".[9]
Background:
"Proofs of a Conspiracy" was written by John Robison, a Scottish professor, to warn Britain and other kingdoms that the forces which toppled the French monarchy and started The Terror were still active. In his book, Robison traced the story of the 1776 founding of the Bavarian Illuminati by Adam Weishaupt, a professor at Ingolstadt and the suppression of the order by the royal and church authorities of Bavaria in 1785. The Illuminists went underground all over Europe and used existing Masonic lodges or set up their own as a cover for their activities. In Paris, the Duc d'Orleans headed the Illuminist front called the Grand Orient Lodge, his base to conspire against the ruling House of Bourbon.
The English and Scottish lodges were generally apolitical amd many worked actively to keep out Illuminists as insincere applicants, but Robison maintained that some continental lodges remained hotbeds of revolutionary plotting, and therefore dangerous, at the time he wrote. Robison was a contemporary and collaborator with James Watt (with whom he worked on an early steam car), contributor to the 1797 Encyclopaedia Britannica, professor of philosophy at the University of Edinburgh, and inventor of the siren. Although Robison was very much an advocate of science and rationalism, he became an ardent monarchist later in life due to his disillusionment with the French Revolution.
In "Proofs of a Conspiracy," Robison laid the groundwork for modern conspiracy theorists by implicating the Bavarian Illuminati as responsible for the excesses of the French Revolution. The Bavarian Illuminati had an inner core of true believers, who secretly held radical atheist, anti-monarchist and possibly proto-feminist views, at that time considered beyond the pale. They recruited by infiltrating the numerous (and otherwise benign) Freemasonic groups which were active at the time on the continent. Today, the Illuminati have today become a byword for a secret society which hoodwinks its junior members and puppet-masters society at large-a reputation which is in no little part due to Robison's book.
This was a great hit amongst my mates in the late 1970s
See:
I last bumped into Piers during his no-hoper campaign to become mayor of London in May, as he was handing out leaflets outside Kingsland Shopping Centre two days before the vote.
"It's going really well," he informed me. "We could win. I'm serious."
…
Shemirani, Icke and Piers Corbyn would once have carried no more weight than Stanley Green, a man who spent decades walking up and down Oxford Street carrying a billboard bearing the slogan 'LESS LUST BY LESS PROTEIN'.
One Britain One Nation Day at your school. Free copies of I-Spy: Unpatriotic Classmates will be given to all pupils so that they can keep a record of any schoolfriends who do not sing the #OBONDAY21 anthem loudly enough.
This, the holiest of Days, has been soiled by this revelation.
Well established rumour has it that Matt Hancock has a supply of portraits of the Queen he is willing to give away to constituents.
Allegations shareholders have funded Tory party and Hancock leadership bid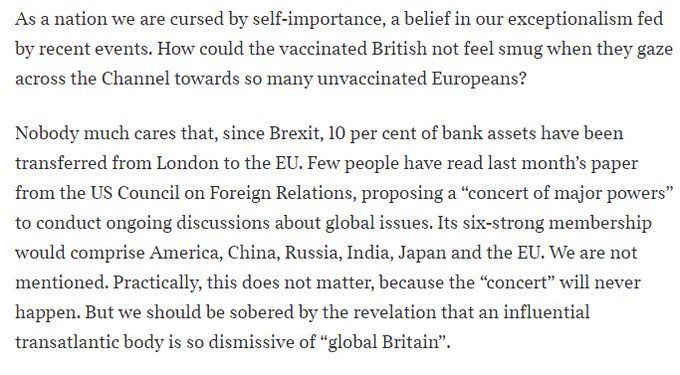 Boris Johnson, " supposes himself to be Winston Churchill, while in reality being closer to Alan Partridge." (Max Hastings).
In June 2019, Hastings described Boris Johnson as "unfit for national office, because it seems he cares for no interest save his own fame and gratification…[his] premiership will almost certainly reveal a contempt for rules, precedent, order and stability…If the price of Johnson proves to be Corbyn, blame will rest with the Conservative party, which is about to foist a tasteless joke upon the British people – who will not find it funny for long. (Max Hastings)
"Like many showy personalities, he is of weak character. I recently suggested to a radio audience that he supposes himself to be Winston Churchill, while in reality being closer to Alan Partridge."
Hastings is a conservative with a small, and often a big 'C'.
But does this searing account matter, will those who back Johnson take the slightest notice?
Some of us find comparisons with the rule of Berlusconi in Italy, who managed to survive this for many years,
Trials and allegations involving Silvio Berlusconi have been extensive and include abuse of office, bribery and corruption of police officers, judges and politicians, collusion, defamation, embezzlement, extortion, false accounting, mafia, money laundering, perjury, tax fraud, underage prostitution influence and witness tampering.
Despite this Berlusconi continued to get support from Italian electors.
Few Italians have wielded more influence and attracted more notoriety than Silvio Berlusconi: billionaire businessman, four-time prime minister, and member of the European Parliament.

For years he successfully brushed off sex scandals and allegations of corruption, until Italy's eurozone debt crisis in 2011 saw his influence temporarily wane.

Worse was to come for the man whom many Italians had come to see as untouchable.

He was convicted of tax fraud in 2013 and ejected from the Italian Senate. Another conviction in 2015 made it look like his political career was finally over.

But despite suffering a heart attack that his doctor said could have killed him in 2016, and having emergency bowel surgery in 2019, the charismatic showman was set for yet another political comeback.

Even though he was banned from holding public office due to his criminal record, he led his centre-right Forza Italia party to moderate electoral success in 2018. And a year later, with his ban lifted, won himself a seat in the European Parliament at the age of 82.

BBC.
Latest:
Former Italian prime minister and current MEP Silvio Berlusconi is seriously ill and his trial on charges of bribing witnesses should be temporarily suspended, a Milan prosecutor said, Reuters reports. Berlusconi, 84, has been in and out of hospital this year after contracting COVID-19 last September, and speculation has mounted in recent days over a deterioration of his health.
Some reasons people suggest that Berlusconi won and remained in power is are these,
,Severgnini has called him a "mirror" of modern Italy, and one sees what he means: nouveau riche (like almost everyone in the country) and not afraid to show it off (remember that Sardinian villa); a lover of women and soccer (he owns A.C. Milan); loyal to his friends (even protecting them from the law); and clearly enjoying himself at those parties and on his yacht, Berlusconi leads a kind of caricature version of the ideal Italian life. And precisely because he is a caricature, he gets away with things that other people can't. One hears Italians regale one another with Berlusconi stories and then howl with laughter.
Anne Applebaum 2009.
Is Johnson a mirror of Britain, or at least England? The Eaton toff aside must be have something that people recognise of themselves in him: life's a laugh and like a scamp, we're all at it, who doesn't fiddle and tell whoppers, sleep with a good looking women and handsomely reward them? If we could order wallpaper that costs 850 knicker a roll and enough take-away for free to feed the Guards Brigade, who wouldn't?
Or is it just that some have more modest concerns, vaccines, going on holiday, being able to meet up with friends, getting lives and businesses back on track. A fair number think that Johnson has achieved this. The pro-Brexit Church and Queen mob and, in their coat-tails, will ignore reality as they did during the referendum. The Brexit Bolsheviks of Lexit, probably feel a glow of pride in weakening the UK's global power, and the loss of banking business.
Hold on..
Berlusconi also has at least one tool that none of the others have: popular television. He controls three mainstream channels and various digital channels because he owns them. He also effectively controls state television because he is the prime minister. There are newspapers, magazines, and late-night talk shows that criticize him, but they don't reach the same number of people…
Follow my regard and look at Johnson is doing with the BBC and his right-wing allies with the launch of 'alt news' station, GB News.