Archive for the 'Capitalism' Category
Stan Keable LAW Secretary at this week's NEC Protest.
Also Stan was for many years the Labour Party Marxist and some say still it.
Also:
The CPGB-PCC (Note – the Weekly Worker group) stood Stan Keable against New Labour's Ken Livingstone in Brent East in the 1997 general election; Keable stood on the CPGB's programme but was listed as an SLP candidate after Scargill had disowned the contest. The CPGB-PCC kept a token presence inside the SLP right up until the early 2000s, essentially to report the internal goings on. 

The far left inside Scargill's Socialist Labour Party Lawrence Parker July 2021.
General election 1997: Brent East[Votes
Labour Ken Livingstone23,74867.3+14.5 Conservative Mark Francois 7,86622.3−14.3 Liberal Democrats Ian M.C. Hunter2,7517.8−1.1 Socialist Labour Stan E. Keable4661.3 New ProLife Alliance Andrew J. Shanks 2180.6 New Rainbow Dream Ticket Claire M. Warrilow1200.3 New Natural Law Dean Jenkins1030.3 NewMajority 15,88245.0+28.8 Labour hold Swing+14.4
Labour Against the Witch-hunt.
July 24, 6pm:
Emergency LAW members' meeting
All members of Labour Against the Witchhunt will receive a Zoom invite in the next few days – if you join LAW before July 24 here, you may attend. If you are unsure if you're a member, you can check your status here – login with your usual email address, then make sure to select 'Labour Against the Witchhunt' from the drop down list (a few groups use membersmojo and your email address gives you access to all your memberships managed by that system). You can of course also email us and we'll check if you are a member.

We totally understand if you wish to attend the meeting with your camera switched off or by using a false name (but please email us if you do so: info@labouragainstthewitchhunt.org).

Please be assured that the Labour Party has of course no access to our membership lists.

Please send any motions or proposals in writing asap to info@labouragainstthewitchhunt.org)
LAW's sponsors include:Alexei Sayle, comedian Ken Livingstone Professor Moshé Machover, Israeli socialist and founder of MatzpenIan Hodson, president of the Bakers Union Ken Loach, film director Noam Chomsky, author and activist LAW's honorary president is Moshé Machover
Weekly Worker.
22.07.2021
Sir Keir's road to Brighton
This latest attack is just part of Starmer's strategy to prove that his Socialist Alternatives past as a Pabloite deep entryist is truly dead and buried.
……..
It is not enough to simply defend the left and oppose bans and proscriptions. We also need to pose an alternative to these anti-democratic restrictions that raise the wider issues of building a militant working class movement to transform society. It means that we have to take the Labour Party seriously and not play with lowest-common-denominator projects of left regroupment outside the party – the only worthwhile project here is one that has the potential to become a mass Communist Party, not a micro version of the Labour Party.
LPM comrades are countering Starmer's bans and proscriptions with the demand that Labour be refounded as a united front of all socialist and working class organisations. All should be able to affiliate and take part in the battle of ideas.
The Labour Party remains an important site of struggle for a Marxist programme, and we should not easily abandon it. Comrades should take elementary security measures to guard their membership. Making oneself an easy target for the witch-hunters is pointless. Inevitably secretaries and editors will be fingered. But we have a very wide rank and file and, of course, organisations such as LPM can recruit, recruit and recruit again. More than that, we can fight the battle of ideas, whatever the Starmer leadership says and does. They can ban organisations, but they cannot ban ideas – crucially the ideas of Marxism.
Thus, we urge the militant left not only to stay and fight back against Starmer's latest attacks, but also to use the opportunity he has given us to deepen the struggle to win the working class movement to the Marxist programme of republican democracy, ecological sustainability and universal human liberation.
Comment.
, ideas of republican democracy .ecological sustainability. and human liberation do not need a 'mass communist party' one which in any conditions, is not going to be created by the Labour Party Marxists of the CPGB (Provisional Central Committee -aka the Weekly Worker) and factionalists, amiable though they may be. like Stan Keable.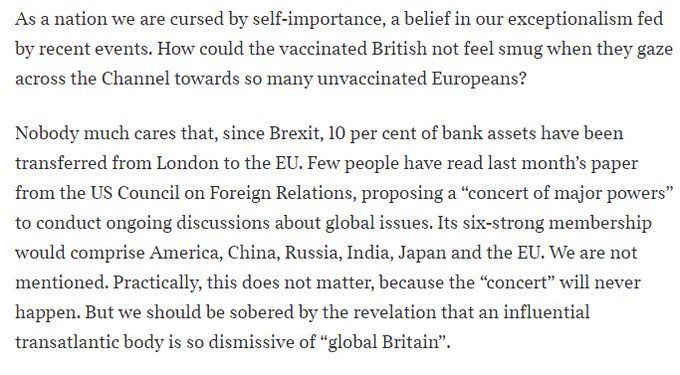 Boris Johnson, " supposes himself to be Winston Churchill, while in reality being closer to Alan Partridge." (Max Hastings).
In June 2019, Hastings described Boris Johnson as "unfit for national office, because it seems he cares for no interest save his own fame and gratification…[his] premiership will almost certainly reveal a contempt for rules, precedent, order and stability…If the price of Johnson proves to be Corbyn, blame will rest with the Conservative party, which is about to foist a tasteless joke upon the British people – who will not find it funny for long. (Max Hastings)
"Like many showy personalities, he is of weak character. I recently suggested to a radio audience that he supposes himself to be Winston Churchill, while in reality being closer to Alan Partridge."
Hastings is a conservative with a small, and often a big 'C'.
But does this searing account matter, will those who back Johnson take the slightest notice?
Some of us find comparisons with the rule of Berlusconi in Italy, who managed to survive this for many years,
Trials and allegations involving Silvio Berlusconi have been extensive and include abuse of office, bribery and corruption of police officers, judges and politicians, collusion, defamation, embezzlement, extortion, false accounting, mafia, money laundering, perjury, tax fraud, underage prostitution influence and witness tampering.
Despite this Berlusconi continued to get support from Italian electors.
Few Italians have wielded more influence and attracted more notoriety than Silvio Berlusconi: billionaire businessman, four-time prime minister, and member of the European Parliament.

For years he successfully brushed off sex scandals and allegations of corruption, until Italy's eurozone debt crisis in 2011 saw his influence temporarily wane.

Worse was to come for the man whom many Italians had come to see as untouchable.

He was convicted of tax fraud in 2013 and ejected from the Italian Senate. Another conviction in 2015 made it look like his political career was finally over.

But despite suffering a heart attack that his doctor said could have killed him in 2016, and having emergency bowel surgery in 2019, the charismatic showman was set for yet another political comeback.

Even though he was banned from holding public office due to his criminal record, he led his centre-right Forza Italia party to moderate electoral success in 2018. And a year later, with his ban lifted, won himself a seat in the European Parliament at the age of 82.

BBC.
Latest:
Former Italian prime minister and current MEP Silvio Berlusconi is seriously ill and his trial on charges of bribing witnesses should be temporarily suspended, a Milan prosecutor said, Reuters reports. Berlusconi, 84, has been in and out of hospital this year after contracting COVID-19 last September, and speculation has mounted in recent days over a deterioration of his health.
Some reasons people suggest that Berlusconi won and remained in power is are these,
,Severgnini has called him a "mirror" of modern Italy, and one sees what he means: nouveau riche (like almost everyone in the country) and not afraid to show it off (remember that Sardinian villa); a lover of women and soccer (he owns A.C. Milan); loyal to his friends (even protecting them from the law); and clearly enjoying himself at those parties and on his yacht, Berlusconi leads a kind of caricature version of the ideal Italian life. And precisely because he is a caricature, he gets away with things that other people can't. One hears Italians regale one another with Berlusconi stories and then howl with laughter.
Anne Applebaum 2009.
Is Johnson a mirror of Britain, or at least England? The Eaton toff aside must be have something that people recognise of themselves in him: life's a laugh and like a scamp, we're all at it, who doesn't fiddle and tell whoppers, sleep with a good looking women and handsomely reward them? If we could order wallpaper that costs 850 knicker a roll and enough take-away for free to feed the Guards Brigade, who wouldn't?
Or is it just that some have more modest concerns, vaccines, going on holiday, being able to meet up with friends, getting lives and businesses back on track. A fair number think that Johnson has achieved this. The pro-Brexit Church and Queen mob and, in their coat-tails, will ignore reality as they did during the referendum. The Brexit Bolsheviks of Lexit, probably feel a glow of pride in weakening the UK's global power, and the loss of banking business.
Hold on..
Berlusconi also has at least one tool that none of the others have: popular television. He controls three mainstream channels and various digital channels because he owns them. He also effectively controls state television because he is the prime minister. There are newspapers, magazines, and late-night talk shows that criticize him, but they don't reach the same number of people…
Follow my regard and look at Johnson is doing with the BBC and his right-wing allies with the launch of 'alt news' station, GB News.

Red Brown Front.
The Workers Party of Britain was created by George Galloway and the pro-North Korea Communist Party of Great Britain (Marxist-Leninist) of Joti Brar. A red brown front they follow Galloways alliance with Nigel Farage on Brexit. They claim that "the establishment of the Workers Party, with the anti-imperialist and socialist politician George Galloway at its head, can provide inspiration to those who, like himself, find themselves politically homeless or desire to put their talents, creativity and energies at the service of the working class."
This was the red-brown front in action during the 2019 European Elections.
This week in Scotland they are backing the Galloway-Tory front the Alliance for Unity.
Look who likes that!
Lionel Vida is standing in King's Hedges for The Workers' Party of Britain, which aims to give a voice to people who are politically homeless with desire to put their talents, creativity and energies at the service of the working class.
Mr Vida said on the party's website: "The Workers Party of Britain is that politically active trade unionist, socialist, party which aims to do away with wage-slavery, and which anchors its complete faith in the organised, collective power, of a live, participatory democratic community; with full rights to recall any stagnant representatives. This, the community's imperative mandate, is paramount."
Nationally the Communist Party of Britain is said to be seriously worried at this competition from fellow pro-Brexit forces.