Archive for the 'Animal Liberation' Category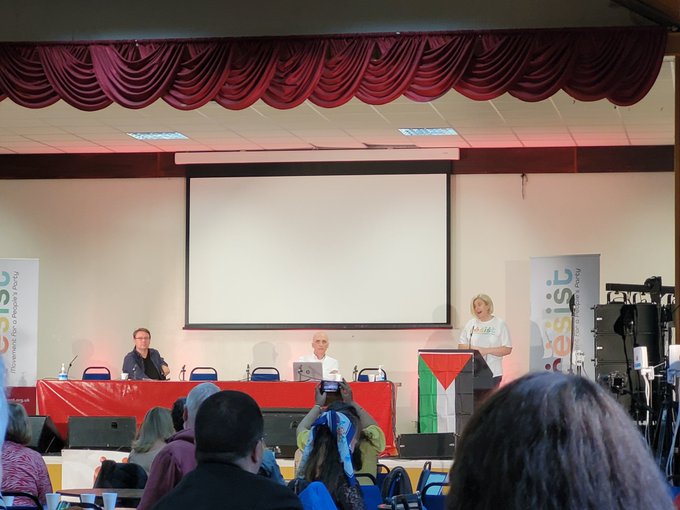 Packed out already!
Speakers represent a wide range of left opinons, from the Communist Party of Great Britain (Marxist-Leninist), the Workers Party of Britain – Jodi Brar, The Monster Raving Greenstein Party, Jackie Walker, international support comes from the red-brown Grayzone (Max Blumthal and Ben Norton) Calos Garcia Hernandez (Funny Money Man, see note (1)), Vox Political, and so it goes.
Support in Swindon is growing apace:
Resist call itself a Movement for a People's Party – not workers' party one has to say.
Williamson has allied with this bloc in the past, before becoming enamoured with George Galloway and the Workers Party of Britain.
Where stands he now?
And…
What is Resist's line on this new development?
Bringing the left together
The leadership bodies of LAW (Labour Against the Witch-hunt), Labour in Exile Network (LEIN) and the Labour Left Alliance (LLA) are proposing that the three organisations should enter a closer working relationship.
With two of LAW's leaders at the Festival, and no doubt many, or at least a few LAW, LIEN and LLA supporters there, this weekend is an ideal occasion to discuss this important development.
******
(1)" Fiat socialism' would enable an open and prosperous society governed by the principles of modern monetary theory (MMT). A society without unemployment or poverty, in which everybody had a decent job (either in the private sector, or in the public sector) allowing people to fulfil all their basic needs and coordinate their working and private life because of reasonable time schedules. A society in where public services, education and health access were of the highest quality, and in which the level of prices remain stable. This isn't just a socialist pipedream. By using MMT as a lens to understand the monetary system, it's a realistic possibility, but it requires the political will to jettison neoliberalism .Carlos García Hernández – Fiat Socialism and Modern Monetary Theory (MMT)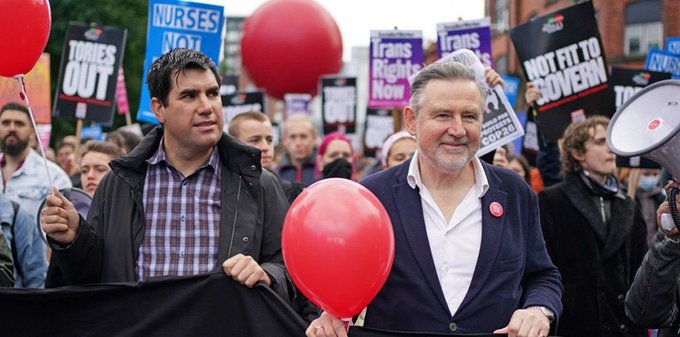 Skwawkbox Using Barry Gardiner to Fly a Kite?
EXCLUSIVE (to Goggling), BREAKING (on this Blog…):
9th of JANUARY 2000.
Barry Gardiner ditches Labour leadership bid just 24 hours after announcing he might run.
Here we go again:
Our so-called rival, from the alt-media, has been running this story for the last couple of days.
Alas,
Yet.
SKWAWKBOX (SW)06/10/2021 MPs clamour for more on Gardiner's leadership challenge
Gardiner's denial does nothing to dampen interest and hope – and others report same 'rumours'
"reports from MPs about the growing support for a Gardiner move have started to reach other ears in the movement, independently of Skwawkbox's exclusive.."
On From the Message Board Bog-Brush writes.
I am sure he could unite the Labour party but you need to get a move on if you want to remove the fascist regime now..
Concerned friends of Steve Walker have suggested that the whole story was concocted over a few jars of Dandelion and Burdock, and that this is a load of cobblers: "Skwawkbox has received appeals from a number of enthusiastic MPs for more information on the challenge and how much support it has from other MPs and from unions."
It must have taken something stronger to come up with this bit, "His denial has done nothing to put a lid on that burgeoning hope and appetite – or to end the reports that it's 'on'."
The Squawking one's story is so exclusive nobody else is running it.
The whole story reeks of fabrication.
But then, maybe it is true….
Climate Protest as a Disruptive Hobby.
"For Hobbyists, their left wing politics are their identity, their raison d'être, and the source of much of their self-worth. But unlike earlier radicals, they are not at the vanguard of any movement, but are instead largely removed from the groups they seek to represent."
David Swift. A Left for itself, Left-wing Hobbyists and Performative Radicalism. Zero Books. 2019.
Swift harked back to groups that claim to stand for a variety of inter-sectional struggles, and he made a sweeping judgement. But you can't help feeling that the Climate Change and Insulate Britain movements fit the hobbyist bill.
Following the set back to the governing prospects of Corbynism and distant from the mass labour movement they also mark a return to the leftist folk politics of direct action.
A difference with the identity left or right is that they claim to stand for the whole human race and planet, if not a few more things besides. This is the basis on which to act in elitist vanguard ways. They have so far succeeded in alienating ordinary people without an express interest in their cause but have also cut them off from a large section of potential supporters.
Today it is blocking roads. Not long ago it was a variety of counter-produtive actions.
Such as this one:
One of the most ridiculous actions of Extinction Rebellion in East Anglia was the defacement of Ipswich Borough Council's Offices in Russell Road. In February 2021 a spin off from the movement, Burning Pink, they sprayed the front of the building with large graffiti. Ipswich Council has a Labour majority and takes the issue of Climate Change very seriously.
Two women have been arrested after the main office of Ipswich Borough Council was daubed in pink graffiti by members of a political party.

The council's Grafton House office in Russell Road was targeted by environmentalists on Monday morning, February 15.

A message in bright pink paint reading "tough love" and "12 demands ultimatum" was sprayed on the front door and windows and the Burning Pink party has claimed responsibility.

Several police cars attended the scene, while the council's graffiti team removed the message early Monday morning.

A spokesman for Burning Pink confirmed the party were behind the vandalism, which came as part of a move against 15 councils nationwide who in their opinion have failed to act on their promises after declaring a climate emergency.
This is what the left of centre and Green conscious Council said,
The group that is thought to have carried out this vandalism is making demands around climate change. However, the council has already declared a climate emergency, has been reducing its carbon footprint for years and has a plan to achieve carbon neutrality by 2030.

"Just last week the council's executive agreed to acquire a site for a new carbon neutral depot to run key services from; we've already spent millions on new electric and lower emission vehicles, made thousands of council houses more energy efficient through solar panels and better insulation and have planted hundreds of new trees.

"Climate change is everyone's responsibility – while the council is playing its part, the government and others need to do their bit too."
Burning Pink, campaigning on climate change and plans to abolish democracy and replace it with a system of citizens' assemblies chosen by lot to reflect the' real' poulation, got these votes.
The latest incarnation of this mouvance is Insulate Britain, ""set up by people in XR and related networks".
This elitist group is shy about how its internal decisions work. It is suspected that it works by 'consensus decision making' between a handful of activists. There is no democratic membership structure. Those prepared to engage in the vanguard politics of blocking roads are largely self-selected. The nature of the protests, which involve potential physical harm to motorists and demonstrators, as well as arrests, excludes mass participation and promotes those willing to 'sacrifice' themselves.
Socialist Worker argues that the left should support the campaign.
The Tories and right wing media have launched huge attacks on the climate action group, Insulate Britain. But Sophie Squire argues that in the face of government inaction and repression it's right for protests to be disruptive.
But the Tories and the right wing press have whipped up a backlash against the "eco mob" and "enviro zealots".

The left must not line up behind this onslaught and has to defend the need for protests to be disruptive.
The SWP does however note, "Direct action is most effective when large numbers of people take part. Thousands participating in this kind of action at the Cop26 protest could not only block a road but have the power to shut down a whole city."
This is what people are increasingly saying,
But with their actions causing further division rather than instigating positive change, what are they actually trying to achieve? If it just to raise awareness of climate change – then the vast majority of people agree that something needs to drastically change. However, blocking roads is clearly causing nothing but harm to everyday working people's lives.
The below are reasons why Insulate Britain are getting spurned:
Few are going to listen to this,
Insulate Britain released a statement saying: "We share the frustration of the people being delayed on the roads today. Does our government know what to do? The disorder on the roads today suggests otherwise.

"The Insulate Britain protests could end immediately, the government has a choice: make a meaningful statement that we can trust on insulating our homes, or make the decision to imprison those people who are more scared of the destruction of their country than they are of fines or a six-month sentence."
The self-regarding final sentence says it all.
The voice of would-be martyrs stands out as that of elitist hobbyists.