Search Results
Face au fascisme on ne pense plus; il ne faut plus penser – c'est tabou. L'antifascisme est une forme plus évoluée, plus subtile que l'antisémitisme, mais pas moins contre-révolutionnaire. Il crée une attitude de réflexe et de haine."

Faced with Fascism, one stops thinking; one mustn't think any more – it's taboo. Antifascism is the more evolved form, subtler than anti-semitism, but no less counter-revolutionary. It creates a reflexive attitude of hatred.
Groupes radicaux pour l'abolition de l'argent et de l'État
From, Précieuses pépites. Étienne Chouard.
(citations of his cherished nuggets, 1031 pages long, from the Situationists, James Madison, Gandhi, Pastor Neimöller, Edmund Burke, George Orwell……)
Alain Soral has been condemned to a year in gaol for Holocaust denial. As the would-be sorcerer's apprentice of a Red-Brown alliance, his balance-sheet has until recent years largely been a negative one. The most public initiative, the 'anti-Zionist' electoral list he helped organise with Dieudeonné, with the support of a few former leftists, and Tehran inclined Islamists, was a failure.
Égalité et Réconciliation¸ trumpeting the cause of workers and peoples, with right-wing national values, against globalist elites, appeared submerged in the malestrom of populism. As part of a "conspi" turn it could be said that Soral, who never fails to inject anti-semitism into the public domain, helped set out some markers, but little more. His site has had a small, if real, (according to reports) echo amongst the anti-gay marriage and anti-'genre theory' movement, which combined the traditional far-right, Catholic 'ultras' and some conservative Muslims. To escape from this impasse Soral has recently tried to engage – before his imprisonment has temporarily cut this short – with the Gilets Jaunes…with more success, if still limited.
It is the fashion in some quarters to look at the Gilets Jaunes through rose-tinted spectacles. After all, what could be more heartening than to discover, as perhaps prophesied by Jean-Claude Michéa, the work of those "en bas" in revolt against the neoliberal elite. The left which has, since, apparently the Dreyfus Affair, sought to integrate the left into a world ruled by finance is shaking. Woven in the by those who have been "solidaires depuis toujours", acting through the heart of their "idenitité populaire la plus spécifique", the French People have arisen…. (Notre Ennemi le capital. 2017)
No doubt there are worthy projects to wrestle inside the Gilets Jaunes movement, and fight for leftism and below within it. Reports, though not those broadcast by the professionals of tinting roses, the SWP, if their most recent General assembly (not universally recognised) indicate that they have decided to not offer any recommendation to vote for the coming European elections. A victory of sorts, though one finds it hard to imagine the good faith of any leftist sitting in a room with those who argued for supporting for a variety of hard-right lists – as happened..
Instead we have Étienne Chouard, a teacher, whose Mother worked for the – some might say – elitist Tel Quel literary and theoretical journal of Philippe Solars,  known for its 1960s structuralism, ultra-Maoist phase, and violent 'anti-totalitarian' turn in the 1970s. He says he is "a seeker of the original cause of social injustices". The blogs he runs, such as Plan C, and his own personal site, advance the cause of "une Constitution Citoyenne, écrite par et pour les citoyens."
Chouard is popular amongst the Gilets Jaunes – significant enough to be cited at length in the media, the latest appearance being in Saturday's Le Monde (13.4.19). His audience on social networks is astronomical. He is probably the best known promoter of one of the Gilets Jaunes central demands, direct democracy through the idea of government by referendum. "référendum d'initiative populaire". A one-time leftist, who dabbled in anarchism and the ultra-left, and who claims inspiration from  Cornelius Castoriadis he has expressed sympathy for Nigel Farage, yet voted Mélenchon in the last Presidential elections. The life-long grass-roots activist has now declared that he will back François Asselineau, a hard-right Frexit (French Brexit)  campaigner who runs the small UPR. It is also opposed to NATO. Le Monde notes he is far from alone amongst the Gilets Jaunes in backing this far-right party.. (12.4.19. Gilets jaunes » : François Asselineau et le « Frexit » font recette sur les ronds-points) that the UPR is known for promoting "conspiracy" ideas. (1)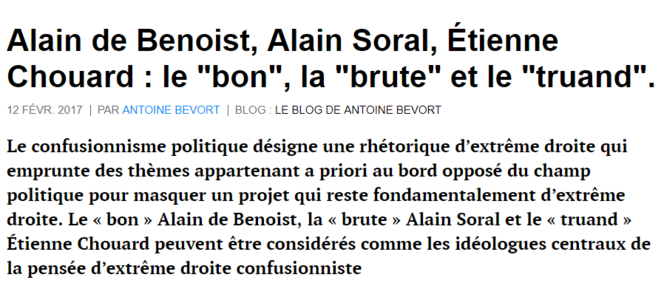 Chouard is the ideal type of " confusionism", melding together the far-right ideas with leftism. But this rhetoric does not stop at issues such as the European Union. As the reader of (one can believe this, see above) over 3,500 books on philosophy, politics and stuff, he has views on many areas. His freethinking has led him to express opinions doubting the official version of 9/11, and to express interest in the conspi site, Réseau Voltaire. Chouard has also had ties, notable ties, with Alain Soral over the years. His notorious description of Soral as a "resistant" did not go down well. He has stood back, preferring the calmer waters of the UPR, for his own red-brown alliance, from aligning himself with the sulphurous holocaust denier.
Despite the jolly film (judging from its trailer…) J'veux du soleil, by François Ruffin, there seems, as yet little indication of the français de souche amongst the Gilets Jaunes, reaching out to minorities, the "urban nomadic proletariat".  But he doubtless found somebody prepared to listen to Michéa when it comes to official left and liberal anti-fascism.
(1) See also COMMUNIQUÉ DE PRESSE : ÉTIENNE CHOUARD ANNONCE PUBLIQUEMENT QU'IL VOTERA POUR LA LISTE DE L'UPR AUX ÉLECTIONS EUROPÉENNES )
"François Asselineau's 'souverainiste' platform has two main targets, the European Union and the United States.[32] He insists that France should leave the Eurozone,[33] the European Union, and NATO.[32] According to Asselineau, the EU and NATO "as seen from Washington…are the political and military side of the same coin, that of the enthrallment of the European continent to their 'buffer zone' so as to surround and contain the Russian continental power".[33] He says the process leading to European unification was launched solely upon orders from the American government."
You can guess his views on Assange and Brexit….
Star of the Anti-Brexit Show (Thanks Martin)
Paul Embery, FBU and the Arron Banks Backed Trade Unionists Against the EU.
…this does not mean that communists line up with Nigel Farage's march on London. Then again, we do not mock it either – by the time it arrives in the capital on the symbolically significant date of March 29 it could be around the same size as the PV event."

Weekly Worker. March for a national government
Some more of the democratic  chaps around yesterday:
Spiked, Brendan O'Neill, ex-Revolutionary Communist Party:
Institute of Ideas, ex-Revolutionary Communist Party Clare Fox.
Such a contrast with this event: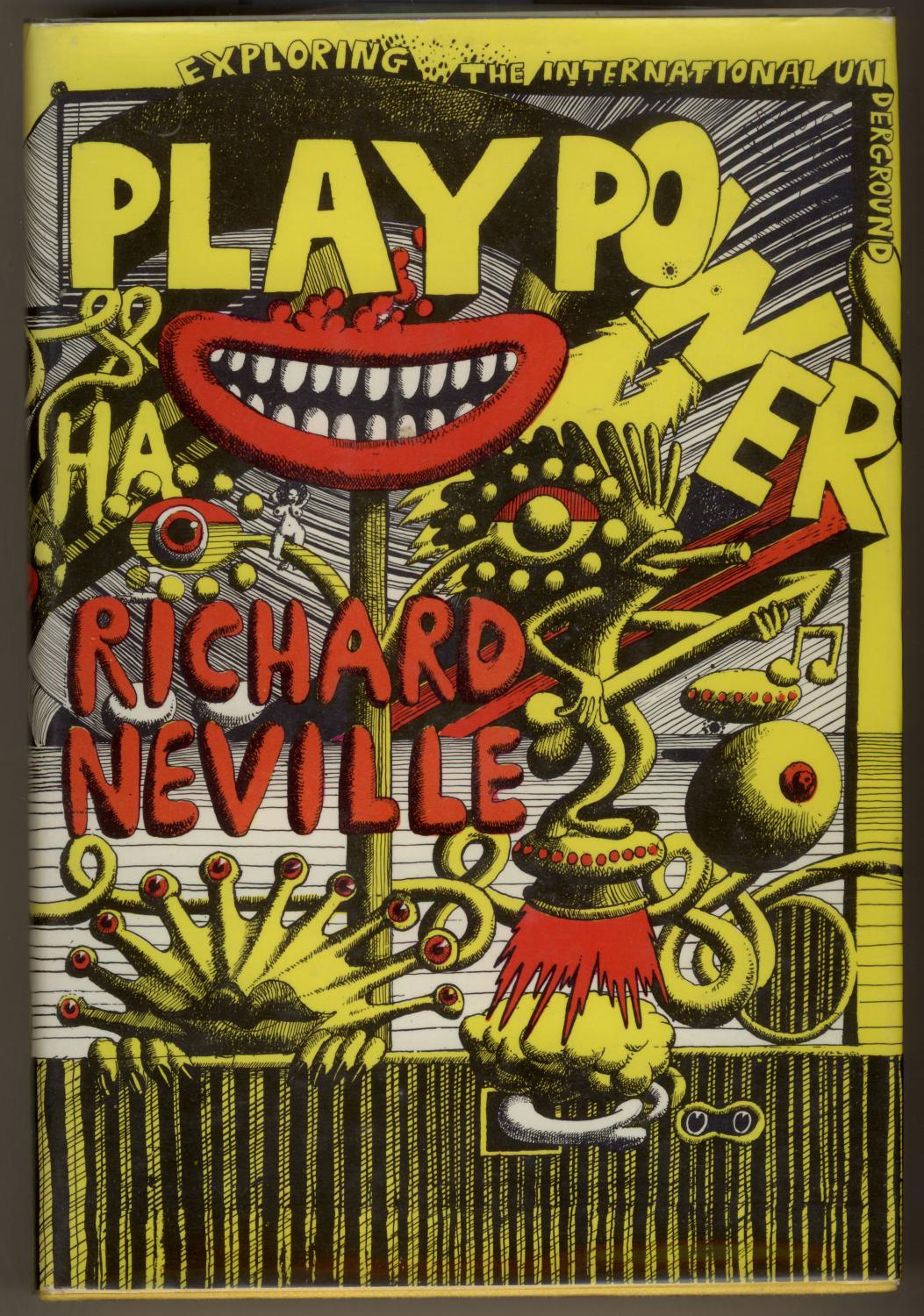 Oddly Absent from Aaron Bastani's pick of five books to understand Marxism (Guardian. May 2018)
I had hoped that by ignoring Bastani he would go away.
Apparently not.
Respected commentators, or sages as we call them, such as Hegemony describe him in terms of a "huckster and half baked ideas" and the below as "essentially what you get if you filter the Utopianism of the hard left through Iain M Banks' Culture science fiction novels, and then have the result narrated to you by a gym-bunny."
Then,
Very redolent of the late 60s and early 70s, an era of hucksters and grifters pushing half-baked ideas on the populace, mystics and futurologists competing in the marketplace of ideas and actually being taken seriously.
So here is some background.
Located on the futurist left end of the political spectrum, fully automated luxury communism (FALC) aims to embrace automation to its fullest extent. The term may seem oxymoronic, but that's part of the point: anything labeled luxury communism is going to be hard to ignore.

"There is a tendency in capitalism to automate labour, to turn things previously done by humans into automated functions," says Aaron Bastani, co-founder of Novara Media. "In recognition of that, then the only utopian demand can be for the full automation of everything and common ownership of that which is automated."

Bastani and fellow luxury communists believe that this era of rapid change is an opportunity to realise a post-work society, where machines do the heavy lifting not for profit but for the people.

"The demand would be a 10- or 12-hour working week, a guaranteed social wage, universally guaranteed housing, education, healthcare and so on," he says. "There may be some work that will still need to be done by humans, like quality control, but it would be minimal." Humanity would get its cybernetic meadow, tended to by machines of loving grace.
Many people will have thought he was a bleeding idiot on this basis alone.
And,
In the run-up to the United Kingdom European Union membership referendum, 2016, Bastani initially campaigned for the UK to leave the European Union. Bastani went on to change his position on pragmatic grounds two weeks before the referendum.
But Bastani keeps popping up , including on the paradigm of luxury communism, the Venezuelan media TeleSUR,
Bastrani has his eye on the future,
Interplanetary Gold Rush Aaron Bastani 
As outlandish as it sounds, space exploration, like AI and renewables, is an important terrain on which a rising left must fight. The technology is changing, as are the legal frameworks; we need a politics which understands the possibilities of the future and puts them at the service of social justice and abundance – the province of us all – rather than private profit and scarcity.
Not everybody likes the idea,
Fully automated luxury communism: a utopian critique  mcm_cmc
Fully automated luxury communism thus rests on a highly optimistic vision of the potential of technology to meet our desires with a minimum of human labour. But is this a practical vision? One point that challenges the luxury communist notion is the way in which conceptions of goods as luxurious are often tied up with exclusivity. For example, a Cartier watch isn't valued for its superior timekeeping abilities as compared to other watches or for its staggering beauty (they are often quite ugly) so much as that they are known for being expensive and thus owning one confers the status of being able to buy something other people cannot afford. 'Cartier for everyone' would thus make it meaningless as a status symbol and destroy the very reason it was viewed as a luxury in the first place.

Beyond this, the well established problems of limited natural resources and the damage done to the environment by production raises questions about the possibilities for the growth in production that luxury communism must be predicated upon. Our reliance on maintaining the earth's environment for our very survival means that sustainability is a key concern to any future vision whilst the new technologies of late capitalism, including technologies such as the internet that rely on vast banks of mainframes consuming large quantities of electricity, have a major impact on the environment, the effects of which we are already seeing. There may well be technological developments that can attenuate or even go some way to reversing these effects, however it would be foolhardy to assume that technology will pull through and avert disaster in the end.

In addition, the limited quantities of materials available for production must inevitably act as a limitation on productive expansion. Thus environmental concerns must limit this promise of 'luxury for all.' Older limitations of scarcity may have been overcome, but the problem of environmental scarcity is more pressing than ever before.

Finally, by focusing on work as the production of goods, fully automated luxury communism risks overlooking other forms of labour such as those involved in social reproduction and care. Care work, such as the raising of children, looking after the sick, disabled and the elderly and the everyday tasks required for staying alive remains a large (and proportionately growing) burden of labour time, one for there seems no easy technological fix. Sure, care robots and other forms of automation have been suggested and implemented in part, but these are ill suited to accommodate the complex needs, requirement for human interaction and demands for dignity and agency which must surely be a key part of the provision of care in any future communist society.

As Sylvia Federici argues 'while production has been restructured through a technological leap in key areas of the world economy, no technological leap has occurred in the sphere of domestic work significantly reducing the labour socially necessary for the reproduction of the workforce.'5

****

If production isn't infinitely expandable and the scope for the technological replacement of labour power is limited then we will need to rethink what we mean by 'luxury', and indeed what we mean by 'communism'. Here it is necessary to think more generally of a transformation of social relations and relations between humanity and nature, looking towards the creation of a 'public affluence' rather than the 'private luxury' of capitalist desires.

Luxury communism focuses on the fulfilment of privatised, materialistic desires as they exist now through technologically created plenty. This approach has the benefit of clearly resonating with popular demands without telling people what they 'should' want, however if this plenty is limited then we need to look more carefully at the transformation of social relations and how desires are constructed.

For example, the promise of a work free society resonates with people's unhappiness in work; work is something we do to survive and given the choice we would prefer to not do it. However, if it isn't possible to replace all these tasks with machines what should the alternative be? Aaron Bastani touches on this with the promise of a 10 hour week, and certainly this would be preferable to working 40+ hours. However, this would still mean 10 hours a week in the same miserable, unsatisfying labour.
Readers of this Blog will hardly need reminding of James Bloodworth's book Hired which describes the use of new technology to make people's lives a misery of surveillance and hard labour. Not to mention the fate of those 'freed' from work relying on benefits. Or the fact that the Italian Movimento 5 Stelle , now in power, has, faced with the obvious difficulties of implementing the idea in a large country, quietly shelved the idea of a Universal Basic Income.
We can "demand" full automation and full common ownership as much as we like, but without agencies organising people with an interest in socialisation, and without real plans to divest the present owners of their power, this has much likelihood of any effect as Richard Neville's Oz era advocacy of the 'alternative society' replacing the old world with playful "heads".
For a more in-depth analysis of some these ideas on the end of work in the form advocated by André Gorz, see, André Gorz. Une Vie. Willy Gianinazzi. Review.