"Liquidating" Labour Against the Witch-Hunt: the Inside Story of the Bust-up.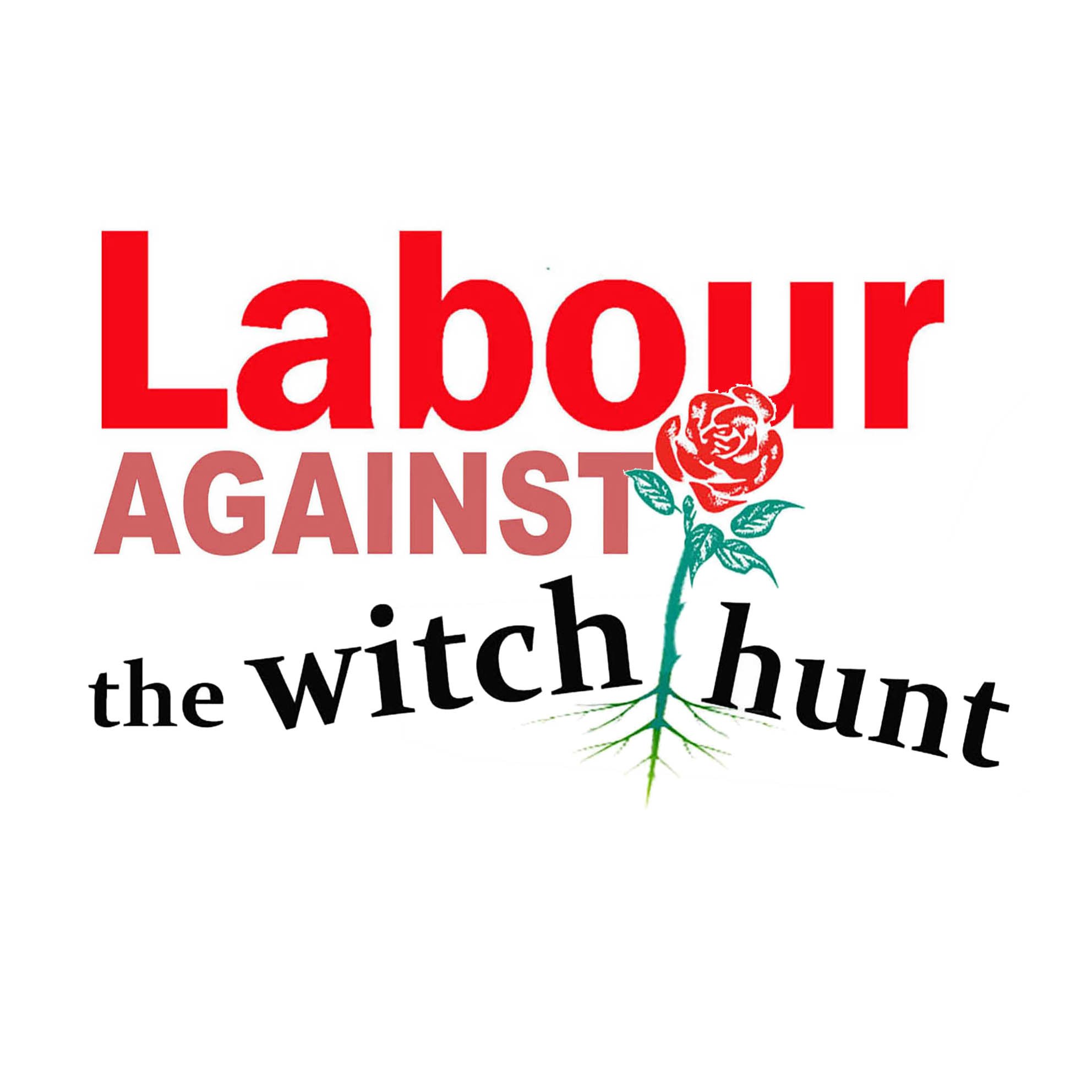 Comrades and Friends…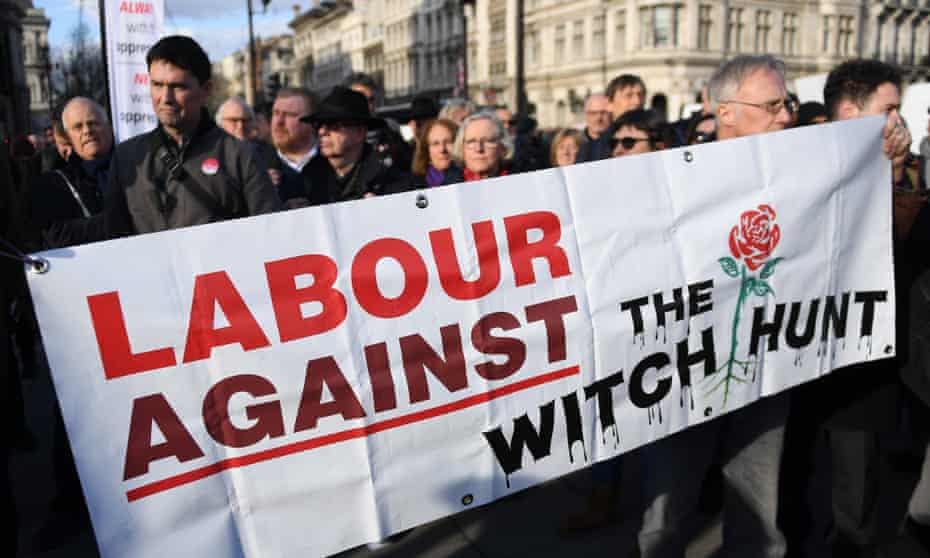 In a battle which has been compared between the Big-Endians and Little-Endians in Lilliput, which, readers will recall, resulted in six and thirty moons of war with neighbouring Blefuscu, Labour Against the Witch-hunt has been "closed down". Or merged, as the other side would put it, with the Labour in Exile Network (LIEN).
"Last Friday night members of Labour-in-Exile-Network voted by 31-8 to merge with Labour Against the Witchhunt. The following night LAW, at its first All Members Meeting for 3 months also voted to support a merger, albeit by a narrower but decisive majority of 47-27 with 12 abstentions."
Now for the Alternative View:
Merging into a cul-de-sac (Weekly Worker)
"Derek James of the Labour Party Marxist argues that this is no time to give up on the fight against the witch-hunt. Nor will the attempt to form an amorphous socialist movement get anywhere."
In an egg-shell the fight is about Greenstein and some surprisingly numerous allies (in Big-Endian terms), winning at a meeting which resolved to put LAW and LIEN together, effectively winding up LAW as distinct public body. As the sprucest gent on Brighton Pier said, ""LAW has outlived its usefulness."
(extracts)
"Comrade Greenstein said that there was little that LAW could do to resist the witch-hunt and that the immediate task was to build a socialist movement that could keep together the 150,000 party members who had left Labour since Starmer had become leader. In due course, when the time is right, he suggested, this would lead to the formation of a new party. But what sort of party and programme are we offered?"
Speaking for the views of the Communist Party of Great Britain, Provisional Central Committee (CPGB-PCC, better known as the Weekly Worker) 'James' continues for some paragraphs, which those interested can read at length and at leisure through the link above.
The rub,
"Treacherous Role".
Our critique of the as-yet-unnamed merger project is both political and strategic. The leadership of LIEN includes comrades who are uncritical supporters of Corbyn, do not understand his treacherous role and will not countenance a word said against him, whilst others who support the merger are openly and correctly critical of Corbyn's surrender to the right during the witch-hunt. Hardly a recipe for harmony.
More plausibly,
"Whilst for many the merger is simply a case of huddling together in a cold and hostile political environment or continuing the headless-chicken 'politics' of 'action, action, action', others have a more clearly defined aim. Although it appears that, in arguing that the new initiative should work or join forces with other "like-minded organisations", options are being kept open. In practice the general line of travel into a new broad-front grouping and political dead-end outside the Labour Party is clearly signposted. "
As in:
See also:
Stay and fight and fight again ..
A call that went unheeded: opening remarks by Graham Bash to LAW's final all-members meeting.
I have not engaged with the resolutions before us today – and will not do so – and apologies if I am forced to leave before the conclusion. But a word of caution. We need firmness of principle, but we also need to try to reach out beyond our own small bubble. We need to go far beyond the unity that is being proposed today.

As always, the motor force of change will come from class struggle, from the fights against austerity, against racism, against climate change – in the trade unions and in the broader social movements. Our task as a left is to look outwards, build movements of resistance and try to give these political expression – within the Labour Party if we may, outside if we must.
Comment.
This is about the most accurate summary of the failings of the course of action proposed by the Greensteinites,
We do not believe that LAW can be effective if it is part of a much less focused and politically diverse organisation like LIEN, which has committed itself to Corbyn's 2019 and 2017 manifestos. There are half a dozen groups with similar soft-left programmes – all small and entirely ineffective. Building yet another one on the same political basis is unlikely to lead to another result!

….

The motion commits the newly merged organisation to "work and/or join forces" with groups including Chris Williamson's Resist. He is in his own unity negotiations with the Trade Unionist and Socialist Coalition and George Galloway's nationalistic Workers Party and his lieutenants in the Stalin Society. That is not a serious strategy.

Why we resigned
Given that the people who has resigned are Jackie Walker, Kevin Bean, Stan Keable and Tina Werkmann, we would also ask how this merger is going to find new well-known figures and people with administrative competences.
One also notes that poor, if not worse, relations with the Greenstein faction seem to have precluded including their side of the story in the pages of the Weekly Worker.
The Man on the Brighton Pebbles says (TG Blog),
It is unfortunate that the majority of the LAW Steering Committee, having lost the argument and the vote have resigned rather than accepting the view of LAW members. Their argument is summed up in this week's Weekly Worker (that is, last week's, we await the latest Greensteinite bulletin on these matters) that we are 'Deserting the Fight'. No comrades we are refusing to allow the fight against Starmer and his neo-liberal politics to be confined to simply machinations in the Labour Party.

…
The creation of a unified organisation is not the 'liquidation' nor the closing down of LAW. There is nothing LAW could have done that it can't do in a merged organisation. LIEN is obviously committed to fighting the witchhunt and always has been.

LIEN already has a Witchhunt Analysis Group amongst 7 other groups. LIEN is already far more active over the witchhunt than LAW. There is obvious room for an 8th Anti-Witchhunt group.
Happier Days.
7 Responses