Brawl between Hong Kong democracy and pro-Beijing activists at Gerard Street Protest against Against anti-Asian Racism.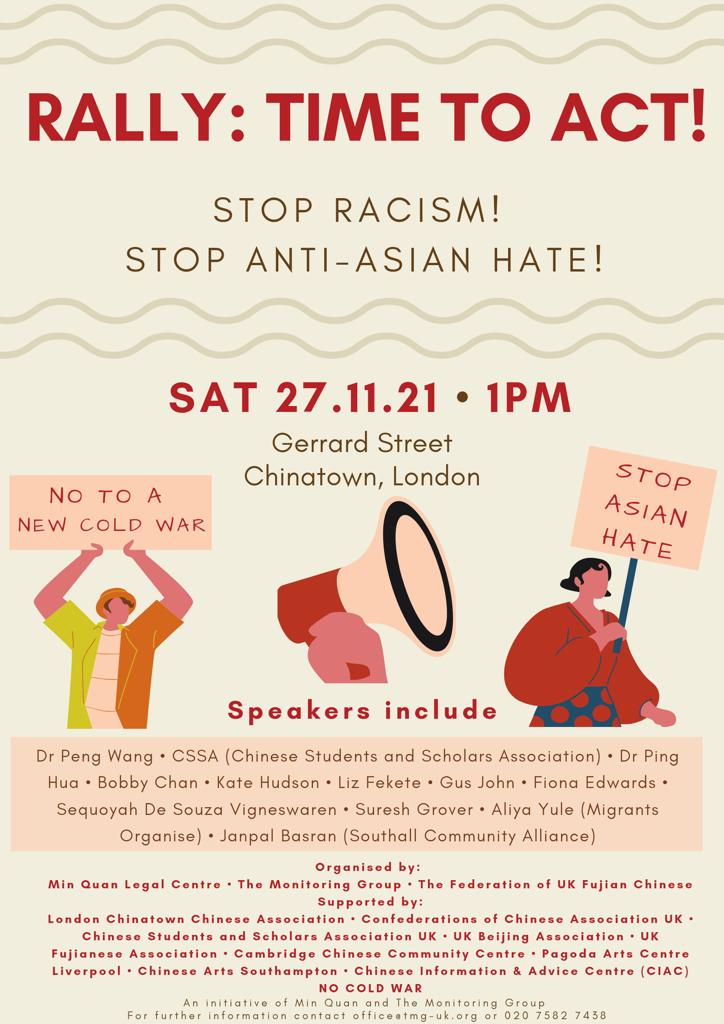 Rally marred by allegations of attacks by "pro-PCC thugs" on democracy supporters.
Chinese emigrants in London fought each other in group brawl.
A Chinese protest against racism in London has descended into a brawl as participants fought with Hong Kong emigrants who criticized them for ignoring human right abuses in Hong Kong and Xinjiang province.
At least one man was arrested as a dozen people got into a brawl in Chinatown on Gerrard Street on Saturday.
The rally — "Stop Racism! Stop Anti-Asian Hate!" — was organized by a human rights concern group Min Quan Legal Centre and several groups of Chinese businessmen and students.
Although East and South-east Asians are the third-largest minority in the United Kingdom, they are under-represented in the country. Due to racism, London's Chinatown is struggling with a drop in sales, vandalism and boycotts.
However, a group of Hongkongers turned up at the protest, saying the organizers are pro-Chinese government and ignored the controversies in Hong Kong and Xinjiang.
Activist Simon Cheng Man-kit earlier pointed out that among the organizers, The Federation of UK Fujian Chinese and London China Town Association, published ads in newspapers to support the "patriots rule Hong Kong" principle.
The group of Hongkongers shouted slogans such as "stop genocide in Xinjiang." They said they supported denouncing racism, but wanted to address racism within China as well. The group of around 50 people were called "cockroaches" and booed.
When the protests came to an end in the afternoon, a dozen people got into a fight for two minutes before they were stopped by the police.
A video of the fight can be seen here.
London police have arrested one Chinese man so far. Witnesses are urged to make reports to identify those involved in the fight.
10 Responses