LETTER TO KEIR STARMER: DEFEND ALL MIGRANTS AND REFUGEES (Another Europe is Possible).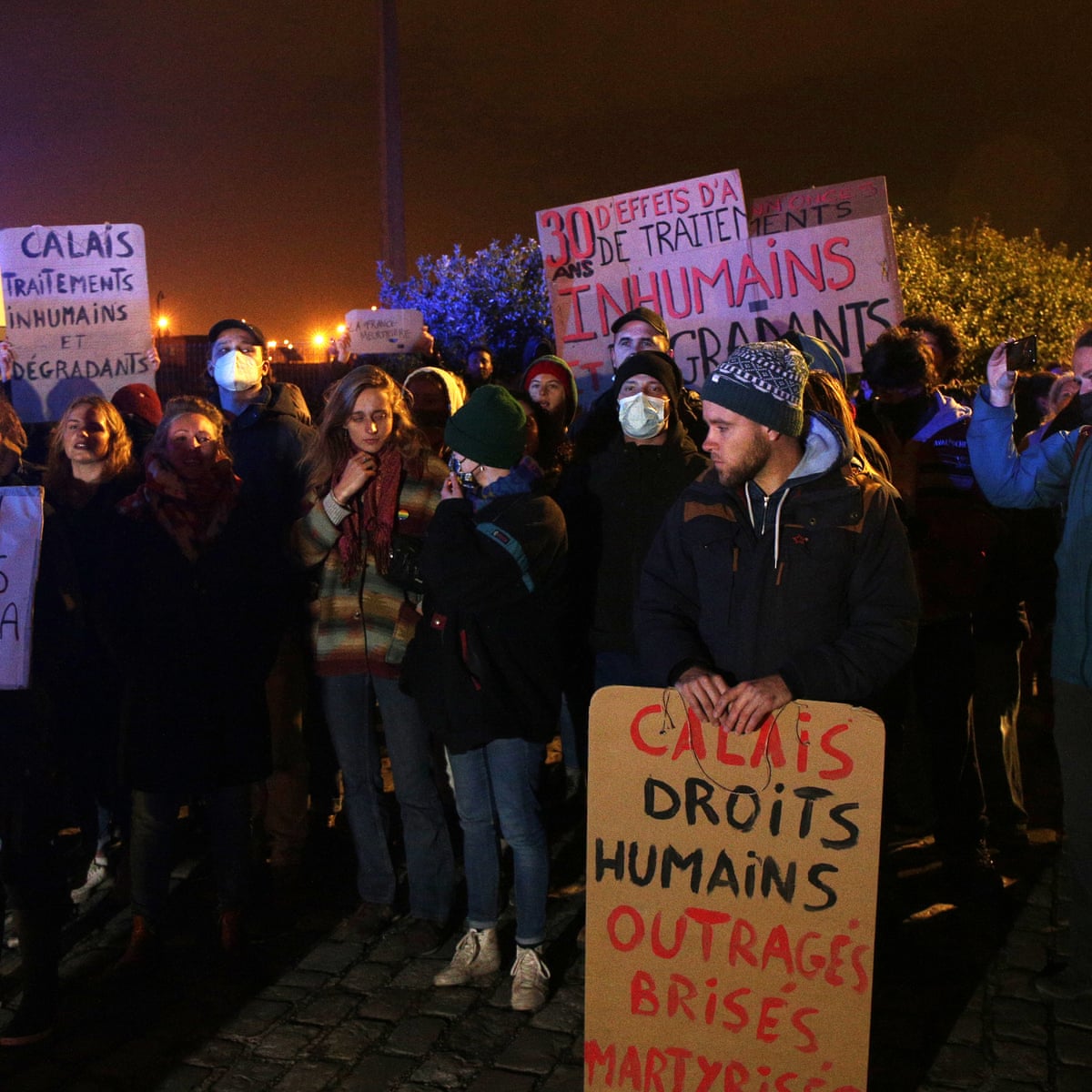 25th November 2021
Dear Keir,
Your comments on BBC Radio 4's Today programme (Friday 19 November) in relation to the situation of people crossing the Channel in an attempt to reach the UK are of grave concern to all those who seek the protection of the rights of refugees and migrants.
It was deeply disappointing to hear you, as Leader of the Labour Party, mirror the dehumanising language of the Conservative Home Secretary Priti Patel. Instead of highlighting the cruelty of the government's border control policies, or dispelling dangerous myths about people arriving in the UK, you made it clear that your main concern about the governments' approach was that it was failing to be as tough on migrants as it had said it would be.
You won the Labour leadership in no small part due to your work as a defender and promoter of human rights. Your leadership campaign included an unequivocal commitment to putting "human rights at the heart of foreign policy" and making the U.K. "a force for international justice".
Labour members, voters and the country as a whole should expect a leader of the opposition – who is a human rights lawyer – to challenge the reactionary and xenophobic stance of a government which is deliberately undermining the recognised principles of international human rights.
As thousands of desperate people remain deliberately trapped at the Polish/Belarusian border and others drown crossing the Channel, you should be making the case for safe and legal routes for those claiming asylum – in Europe and in the UK. You should be exposing the human rights violations of pushbacks at sea, demanding that the U.K. fulfill its legal and moral obligations and supports other countries to do the same.
Instead, in criticising the government only for its failure to implement its regressive policies with sufficient vigour, you have further entrenched the idea that migrants themselves are a problem – and not the governments' callous and cruel approach to migration policy. This same position has been repeated over recent days by the Shadow Home Secretary.
Aping and encouraging the worst aspects of Conservative far-right populism will do little to promote Labour's electoral chances whilst it will cause further damage and division in our society.
Yours faithfully,
Laura Parker, Labour International CLP & Another Europe is Possible NC
Nick Dearden, Another Europe Is Possible NC
Luke Cooper, co-founder, Another Europe Is Possible
Shaista Aziz, Labour councillor for Oxford City Council
Mary Kaldor, Professor of Global Governance, LSE
Hilary Wainwright, co-editor Red Pepper
Glyn Ford, Former MEP
Julie Ward, Former MEP
Niccolo Milanese, co-founder European Alternatives
Cat Villiers, Film Producer & Another Europe is Possible NC
Zoe Williams, Guardian journalist and co-host of the Another Europe Podcast
Alex Fernandes, Another Europe is Possible NC
Alena Ivanova, Another Europe is Possible Campaigns Officer
Dave Levy, Another Europe is Possible NC
Ana Oppenheim, Another Europe is Possible NC
Peter Radcliffe, Another Europe is Possible NC
Seema Syeda, Another Europe is Possible Communications and Campaigns Officer
Tom Walker, Another Europe is Possible NC
Signed statement: safe routes, compassion and fairness need to be at heart of Government's approach to people seeking sanctuary
Following the tragic deaths of at least 27 people in the English Channel – including children – it is time for serious action. We cannot stand by and let this Government's harsh rhetoric and ill-thought-out approach go unchecked.  
This Government's policy of grabbing cheap headlines and blaming the French authorities while paying them millions of pounds to build fences around the Channel ports has not worked. Now people fleeing conflict, persecution and war have paid the ultimate price. We know from the warehouses overflowing with donations for Afghan refugees that the public believes in the right to seek safety. That same public cannot stand for this.
Instead of trying to blame people seeking safety for its own failures, this Government must step up to its responsibilities and focus on saving lives.
For a start, parliamentarians must rethink the Nationality and Borders Bill. Not only will these new laws take a wrecking ball to the very principle of refugee protection, but we know they are unworkable. They will push desperate people further into the arms of smuggling gangs and will only inflame our international partners who we need to work with to ensure people seeking sanctuary can do so safely.
We also need a cast-iron commitment from this Government that it will not pursue its policies on offshoring or pushbacks, which will cause even more harm and make deaths in the Channel even more likely.
Above all, this tragedy shows how urgent it is for this Government to work with its international partners to create more routes to safety for refugees. This Government demands refugees take official routes, but for most people, these simply do not exist. Refugees are left with little option but to arrive here hidden in a plane or lorry or crammed onto a small boat.
We are calling on this Government to make a long-term commitment to:
create a compassionate asylum system that treats all people seeking asylum in the UK with kindness and dignity
resettle at least 10,000 refugees each year from around the world
reinstate the Dubs Agreement to protect child refugees from exploitation
expand family reunion so that more people can be reunited with their loved ones
introduce a humanitarian corridor
We ask the Government to sit down with people who've gone through the asylum system, and their advocates, to create a new, more compassionate, and effective process which puts safety first. Now, if ever, is the time to do so.
From comrade Martin Rowson:
After the Johnson letter to Macron relations between Paris and London are at their lowest
One Response