Kathleen Stock Row Over Transsexuals Continues as Investigation Looms.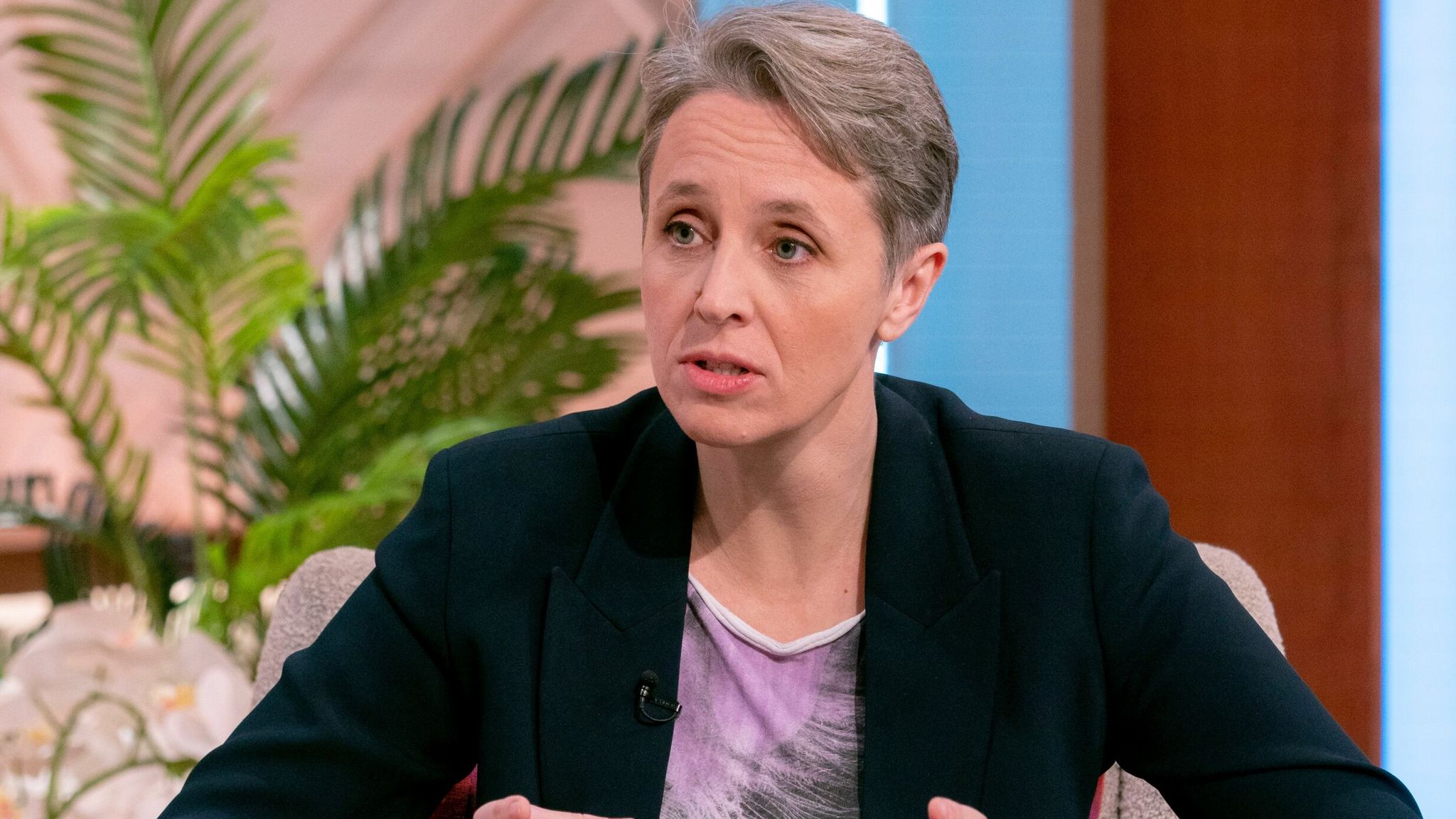 The Kathleen Stock affair continues.
Raising Prof Stock's case in the upper chamber, Labour peer Lord Hunt of Kings Heath said: "She has been vilified by colleagues, abused by students, unsupported by a union and really let down by a university, which was far too late to defend her.
Other academics in many other universities are facing similar abuse, particularly women, for basically gender critical views."
He added: "However much legislation you have, you need to have confidence in our universities to show some strength in defending their academics. What is the Government going to do about that?"
University to be investigated after Kathleen Stock forced to quit. The Argus (Brighton).
At the beginning of this month Sráid Marx (An Irish Marxist Blog set out a highly recommended set of summaries and reviews of three important books on the Transgender issue: Three books on Transgender politics (1 of 4) – Material Girls.
Outlining Kathleen Stock's Material Girls he notes an approach to one of the main issues at stake. It does not appear unreasonable. You can agree or disagree.
..she sets out what she thinks is a "more helpful and detailed account" that involves, for a misaligned female gender identity, a strong psychological identity with a "particular female or with femaleness as a general object or ideal." This, she says, "fits well with first-hand testimonies about experiences of gender dysphoria." She argues that it does not then have to result in the medical and surgical intervention demanded by some trans activists.

She defends the traditional concepts of what a woman is and its necessary employment for how we live, including its importance for other concepts that are important, such as mother, daughter, lesbian etc. She notes the radical revision to our understanding of concepts if adult human males could be considered as mothers, sisters and daughters, and adult human females considered as fathers, brothers etc (although some advocate removing words such as mother).

But in order to be trans-inclusive this would have to be the case. And if this was the case, it would require new words, for example, for those who are not only mothers but also adult human females etc., although these new words would also necessarily be trans-exclusive. A new word for lesbian would be required not only to denote same-sex attraction (if 'sex' is understood as equated to gender and not biological sex) but sexual attraction to those with a female body.
The issue of language is a relevant one. It can be seen how the fashion for new, non-binary, words has reached France.
French speakers remark that this pronoun is a nightmare for all kinds of reason, starting with grammer: how is it conjugated for 3rd person pronoms disjoints, eux, elles? What happens to the accords of gender in reflexive verbs in the third person, ils se sont frappés, elles se sont frappées? Iel se sont Frappé(e)s Iel se sont frappé.e.s (you cannot do a "point médian" that is a stop in the middle between two letters, with ease on most keyboards (example of its use, « les salarié·e·s »).
But I pass that over for the simple reason that languages grammatically coded for gender are not the same as English 'natural' gender. So in French a recruit (that is, say, for the Army) is always une recrue (feminine) while amour is masculine in the singular and (still in older literary French) feminine in the plural… More obviously nobody (though some researchers, after a great deal of trying to find it, talks of a vague feminine association for some words) thinks of a Table as a female because it is La Table.
No doubt things would not have got so fraught in what apparently some on the US left call 'TERF Island" were it all about row involving what somebody from a different philosophical tradition demanded, to " rectify the names" to make words correspond to reality. (Rectification of names. Confucius). But as this interview in the Times indicates, a lot more has come to be at stake.
Many of the statements Kathleen Stock makes are reasonable, though one can certainly disagree with them, until she comes out with ones which are not.
The Times Interview (Extracts) commences well.
Here is a good starting point:
"Just as Stock was coming out, postmodern gender theory was migrating from US and British campuses into public policy. In Gender Trouble, Judith Butler asserts that the concepts "male" or "female, "man" or "woman", are not scientific categories but social constructs. From this the trans writer Julia Serano extrapolated the concept of "gender identity". "Being a woman" is a nebulous inner feeling unconnected to biological sex."
Stock saw the attraction of these theories. "It means we can change reality through our words alone. That's a sexy idea. It also places philosophers at the heart of everything because they get to produce the ideas that generate the world." But Stock had been schooled in female biology by her physiologist mother, Jane, who drew reproductive diagrams to explain periods. (Stock's sister is a research obstetrician.) She was appalled that gender theorists didn't care about the real-world consequences of their ideas. "Their minds slide away when you say, 'Yes, but hang on a minute. There are male rapists in women's prisons because you changed the categories.' "
Male Rapists in Prisons does not sound to most people as something designed to further calm discussion.
This gives a flavour of her views, something which is equally (surely?) contentious.
Following that first blog, Stock was interviewed in the Brighton Argus where, discussing single-sex spaces such as changing rooms, she noted that the vast majority of trans women retain male genitalia. "This is a fact," she says, "but it was treated as the worst thing I could possibly say." (Stock's friend, Professor Mary Leng, calls such a statement of unacceptable truth a "reverse Voltaire": ie "I agree with what you say, but I'll fight to the death to prevent you from saying it.")
There again it is hard, even for the softest hearted, to feel much sympathy with those doing this.
"That's where everyone at Sussex's ears pricked up."Academics, especially in English and gender studies, began to organise. The chair of the LGBT staff network – "where I was trying to make friends as a new lesbian!" – petitioned against her. "It was very hostile." Students formed a Facebook group to discuss how to get her fired and faculty members would post in solidarity. Blogs compared her support for single-sex spaces enshrined in the Equality Act to Jim Crow segregation. Open letters condemning her passed from desk to desk and friends would come under intense pressure to sign. When Stock organised a staff-student forum, trans activists leafleted to try to stop her speaking. In January, when Stock was made an OBE, 600 philosophers signed a denouncement.
"Did anyone ever argue with her in person? Stock laughs. "They come up to your bosses. They write to your managers. They used every bureaucratic mechanism against me. But it was very passive-aggressive. It was never, 'I disagree with you. Let's argue about it.' When Stock challenged her most vocal academic opponent to a debate, "She said that my position was beyond rational discussion."Over three years, campus life grew ever more toxic. Many times Stock resolved to step back and say nothing. "But I would go to bed and just fume until 4am then get up and write a blog defending myself. I'd press send and feel an enormous catharsis. I had to keep meeting every blow." Moreover, her Catholic upbringing made her feel this "no debate" trans activism was a form of religion. "It involves special holy days, ceremonies, rituals, mantras and performing acts of ritual self-abnegation. I can see it completely." Which frames Stock as a heretic."
Perhaps things pass me by but one has yet to witness this here, no doubt in remote places like Ipswich (an hour from London on the train).
One leaves this to those familiar with the milieu to respond to this, which on the face of it sounds dreadful.
She was still convinced her logical arguments would persuade fellow philosophers. "But that didn't happen because the men were all, 'I'm not going anywhere near that.' And the women were all, 'Heretic! Burn her!' It's women who have really pushed the persecution." Why? "Partly because in academia now there's a career incentive to virtue-signal, to promote yourself as an ethical activist figure."
If the previous comment about "holy days" is an indication "logic" is not her only weapon.
As lockdown began, Stock started to write Material Girls, which seeks to analyse gender theory using philosophical tools. It is so unflinching you can see why some are incensed. Stock compares trans identity to an "immersive fiction". She insists she is not saying a male living as a woman is "deluded or lying or there's anything wrong with this. You're participating in an activity that can be really life-enhancing. However, it also has limits. And there is a difference between fiction and truth." Stock points out she taught trans people throughout her career, always using their preferred pronouns. "I've had emails from former trans students saying, 'I respect and support you. Thank you for everything you did for me at Sussex,' and, 'Your class was my favourite.' "
This is the kind of thing, dramatic effects removed, that makes you wonder about some people's ability to make fools of themselves,
Material Girls was published in May, but it was not until October, when in-person teaching resumed, that protests intensified. Stock started noticing stares as she crossed campus, how colleagues stopped talking when she approached. "Trans flags appeared on faculty doors. There were lots of rainbow masks… Performative compensation for the mere presence of me." Then an Instagram group called Anti Terf Sussex formed to plaster the campus with posters and stickers, let off flares, protest in masks at an open day. Until Stock was sacked, they said menacingly, "You'll see us around."But it was the statement from the University and College Union that finally made her quit. The university's outgoing vice-chancellor had firmly supported her academic freedom (far too late, says Stock) but the UCU instead declared its support for trans students' right to protest and, while opposing "summary sacking", refused even to state her name.
Tired of confrontation, she has no desire to return to British academia since every university has "people like those at Sussex, who've got a light in their eyes, who want social justice according to a very narrow conception that does not involve employing me". She has agreed to be a founding fellow at the University of Austin, along with other heterodox thinkers such as Bari Weiss, Steven Pinker and Ayaan Hirsi Ali. But this new institution is at the "nascent germ of an idea" stage, and she's received a one-off sum but not a salary and won't move to Texas.
I have yet to find a newspaper article about Stock in French….yet.
25 Responses