Stonewall, the Nolan Investigation, and the Gender Disputes.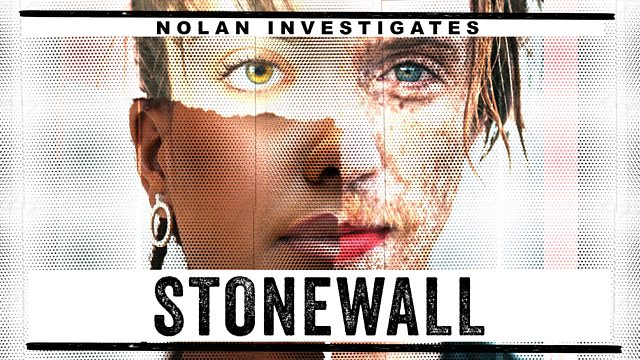 Must-Listen to Podcasts.
These 10 podcasts are over 5 hours long in total. Some of the material is straightforward and political, trying to find out the governmental and corporate influence of Stonewall, which is one campaigning charity that says it stands for "lesbian, gay, bi, trans, queer, questioning and ace (LGBTQ+) people everywhere". Some of the episodes are disturbing (relating to the Tavistock Clinc and young people referred there and to professional help.). Some (on the multiplicity/fluidity of gender identities) are not so much bewildering as a cause to ask, why on earth bother? The main issue is, has Stonewall's take on these issues come, without proper open debate, to dominate corporate bodies and state institutions, to the exclusion of other views on gender, without open democratic debate and minimum standards of accountability. One area has come to the fore: does this and has the Stonewall strategy and policies excluded from reasonable public discussion a whole section of feminists – 'gender critical' – and parts of the gay movement itself?
Kevin Ovenden expresses what many will think about the need to hear them (I have got to episode 8),
This will not stop instant reactions.
It is a bad sign that the Islamist site 5 Pillars, which campaigned against gender equality teaching in schools, has caught up with this controversy:
Here are the views this web site sees fit to carry,
Who should teach our children about sex? (2019).
In the light of the increasingly heated row over the teaching of sex and relationship education in schools, Dr Siema Iqbal argues that schools have no right to impose lifestyles and beliefs on children because that is the parent's job.
Who should teach children about sex? The answer should be us, the parents. As parents we are the primary educators and decision-makers for our children and we teach them about family values and relationships, in some circumstances based around our religious beliefs.
…
At present as parents we currently have the right to withdraw our children from SRE lessons from primary school up to 19 years of age. Concerns raised by parents who object to SRE lessons are commonly about issues such as promiscuity, same sex relationships or gender choice being discussed prematurely with their children.
Exposed and explained: The insidious agenda to foist LGBT on our children (2019).
Faisal Bodi is the Islamic Human Rights Commission's press officer.
in the manipulative hands of the LGBT lobby the Equalities Act, an anti-discrimination tool, has been turned into an official duty on everyone to affirm the acceptability of LGBT behaviours/identities even if they consider them to be morally reprehensible. Accepting this logic one would be justified in asking why the state is not also pushing for schools to promote the beliefs of faith groups as it could be similarly argued that since religion is also a protected characteristic under the Equalities Act it is impossible to teach tolerance and mutual respect without affirming that they are correct.
The Stonewall guide is a real eye-opener and reveals the extent to which the LGBT agenda stands to become woven into the fabric of secondary school teaching. In English for example it suggests studying fiction by LGBT authors, discussing how their LGBT identity may have influenced their writing and advises teachers to introduce LGBT themes in discussions about representation in literatures. Critics have suggested that this undermines educational standards as teachers will be required to choose books not on the basis of their literary qualities but whether they represent LGBT themes.
Then there is this today, from a more considered source.
The Welsh government has been accused of being "dictated to" by an LGBT charity.
BBC.
Labour MP Tonia Antoniazzi said the government promoted an "ideological culture" by adopting Stonewall's interpretation of the Equality Act.
Her comments were in response to a BBC investigation (Note, the Nolan Investigates podcast) which revealed the Welsh government had adopted Stonewall's interpretation of equality law.
The Welsh government said its policy was in the "spirit of the law".
..in a document sent to Stonewall and seen by the BBC, the term "gender reassignment" has been replaced with the term "gender identity" in the Welsh government's Equality and Diversity Policy.
It is a characteristic not provided for in law, but something Stonewall has been campaigning for.
It could mean people with various gender identities, such as non-binary, would be protected in law.
Critics of Stonewall's interpretation of the law argue that the term gender identity is too broad and it could undermine sex-based rights protected under the legislation.

Ms Antoniazzi said: "It is astonishing that the Welsh government can so blatantly misrepresent the Equality Act 2010 as dictated to by Stonewall.

"They are promoting an ideological culture and rewriting the Equality Act at the same time. To misrepresent the law in this way shows a contempt not only for the law, but also to anyone who wishes to speak up for women or who has concerns around safeguarding.

"I'd also like to know what other organisations the Welsh government draws on to test their policies and practices, and what their relationship is with Stonewall and the Senedd.

"This situation is risible, and as a Welsh Labour MP I am deeply disappointed that no minister has been available to respond to the BBC to defend their stance."

Ms Antoniazzi also said there was a "lack of transparency and independence around policy making".

"I would urge [the Welsh government] to provide a safe space for all staff to express their concerns without fear nor favour," she added.

The Welsh government works with LGBT charity Stonewall when updating its policies and it has been involved with two Stonewall schemes to promote diversity, including the Workplace Equality Index, which is a public ranking of organisations scored by Stonewall.

Documents, obtained under Freedom of Information laws by the BBC's Nolan Investigates podcast, revealed what the lobby group was asking organisations to do to improve their ranking on the Workplace Equality Index.
Not everyone agrees:
And here:
And then there is this..
"The witches are being drowned and the bitches burned at the stake. Kathleen Stock, Jo Phoenix, Selina Todd and many other women whose names you will never know are being put through hell."
4 Responses