Pabloism and Trotskyism (…and Keir Starmer)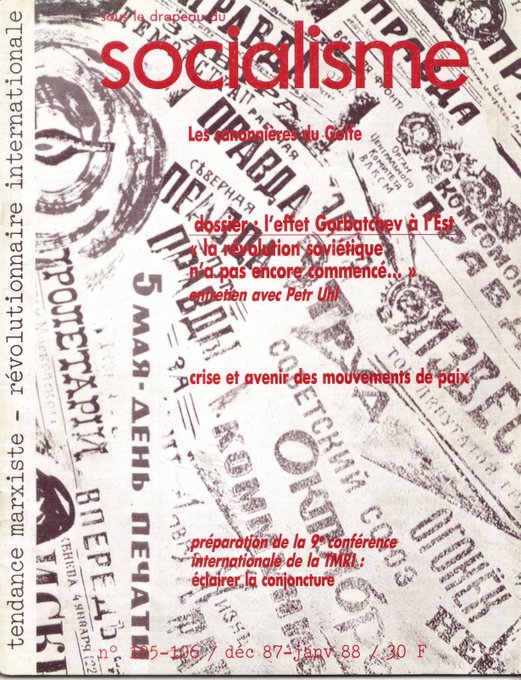 The Real Pabloites, issue contains interview with Ben Bella.
It is said that Pabloism, that is the Tendance Marxiste Révolutionnaire Internationale (TMRI), an international revolutionary network which Labour Leader Keir Starmer was very close to, dropped Trotskyism in the 1970s
According to "International Trotskyism, 1929–85: A Documented Analysis of the Movement" the IRMT had a conference in 1972 where they dropped the pretence to being the World Party of Socialist Revolution and any allegiance to Trotskyism.
This is true in the sense that the TMRI put the self-managed republic and a broadly libertarian version of Marxism at the heart of its politics during that decade – during which their French activists in the Alliance Marxist Révolutionnaire, (AMR) were active in groups like the Parti Socialiste Unifié. (L'Alliance marxiste révolutionnaire rejoint le P.S.U. Le Monde. 1974)
Nevertheless the TMRI always considered Trotsky a 'reference', even if they did not wish to confine Marxism to one historical experience (the Russian Revolution) or one figure, Trotsky as the founder of the original Fourth International. In this was the group remained "loyal to the achievements and method of Marx, Rosa Luxemburg, Trotsky and Lenin" which meant, above all, being capable of developing in a critical and creative way" Marxism in the present day.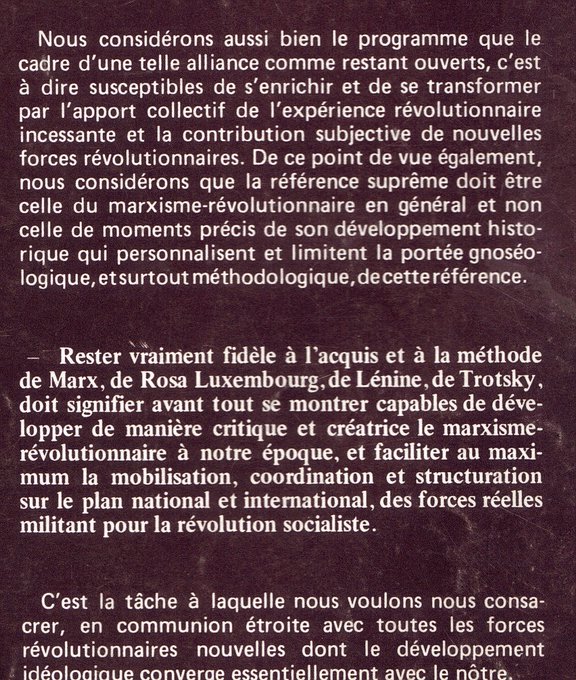 In 1987 one can see in this edition of Sous le Drapeau du socialisme (the theoretical journal of the TMRI) they advocated a form of "transitional programme" for the new conditions on that decade.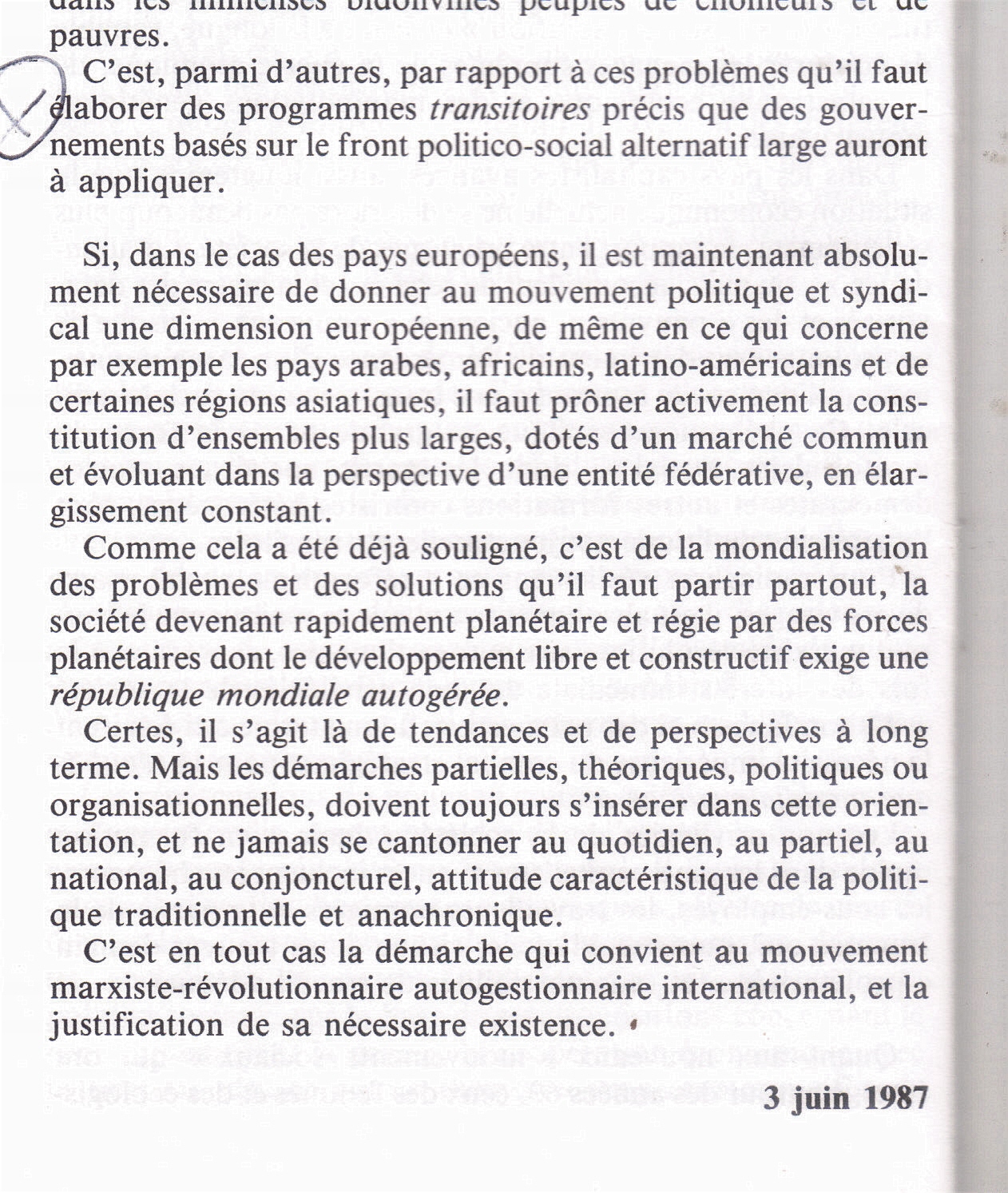 This declaration included support for developing a European dimension, and the creation of state groupement that were still broader "ensembles plus large" with a "common market. One could read that as backing for the European Union, as a step towards a world wide self-managed republic.
This is a good overview of the French 'Pablistes': Bref aperçu de l'histoire du courant "pabliste" ses suites et ses périphéries en France 1965-1996
2 Responses