Chris Williamson Praises 'Inspirational' Joti Brar, Calls for Unions to Defund Labour…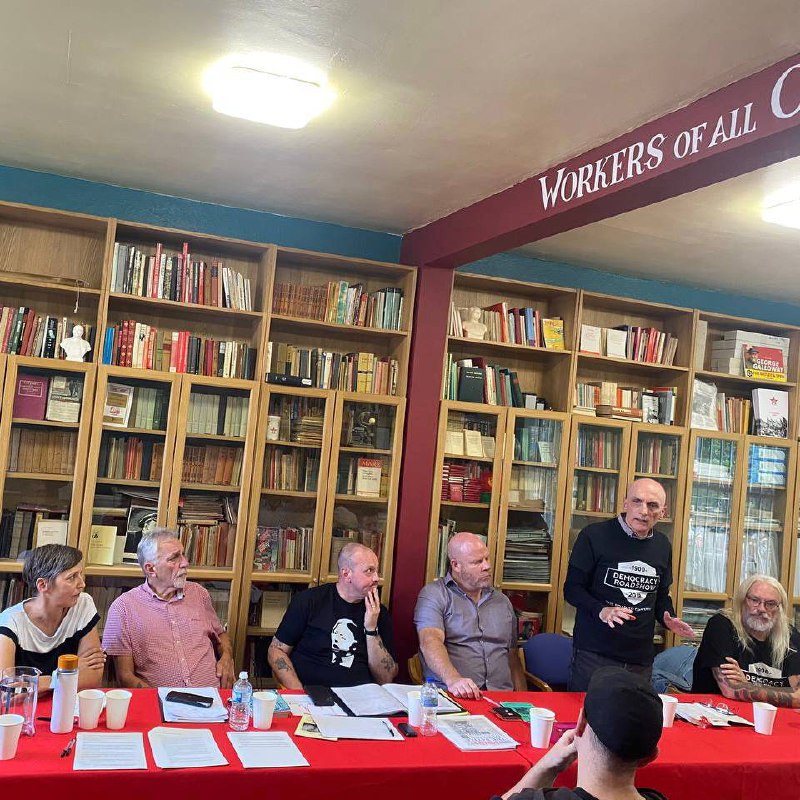 "Great to share a platform with the inspirational @joti2" (left in photo)- Chris Williamson.
The passion between George Galloway and the micro-Stalinist Communist Party of Great Britain, (M-L) (the word is not abuse, the founder of the groupuscule, Harel Brar, is a proud member of the Stalin Society) has blossomed in the last few years. The 'party' essentially make up the cadre of the red-brown Workers Party of Britian.
Historians of the labour movement have written up the story.
Galloway and the CPGB-ML: notes on a romance.
the CPGB-ML are loyal foot soldiers of Galloway in the Workers Party of Britain (WPB), so it would be interesting to know what the Brars now think of this 2004 characterisation of their new leader. This relationship is not being squirrelled away by the WPB. Joti Brar is deputy leader of the WPB and according to its website: "The Communists [the new branding of the CPGB-ML] have a long history of working with George on various issues. In 2019, The Communists stood alone with George on many questions, not least the defence of the Brexit referendum result and opposition to Labour's treachery on this question… The Workers Party wants communists to play an active role, and we're appealing to British workers, whether they have formerly been in the Brexit Party, UKIP, the Labour Party, a socialist organisation or none, to get involved with and build this party."[2]

True love blossoms
George Galloway, the CPGB(ML) and 9/11.
John Rogan.
Bastions of US Imperialism Crumble –

"For the millions who never thought it would be possible to wreak vengeance on the all-powerful United States aggressors for the suffering inflicted on them and on those they loved, the success of the attacks on the most powerful symbols of US financial and military might has been a matter for great satisfaction and even joy.
Now it seems that another suitor of the CPGB (M-L) has appeared. Chris Williamson is courting the favours Jodi Brar, daughter of Harpal, now Vice Chair of the CPGB (M-L) and also Deputy Leader of Galloway's 'Workers Party' of Britain.
"Great to share a platform with the inspirational @joti2gaza"
The mutual love-in continues,
The CPGB-ML opposes Trotskyism, social democracy, democratic socialism and what they term revisionist (including Khruschevite) parties. In 1995 former CPGB-ML chairman Harpal Brar published a book called Social Democracy: The Enemy Within.
More madness, they call it madness! from Joidi's Joint,
12 Responses