Splinter German Communist Party, the DKP, Wins Appeal allowing it to take part in September Federal Elections.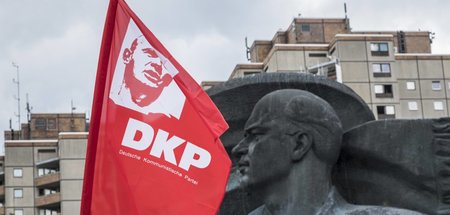 The constitutional court overturns the decision of the federal electoral committee. DKP can take part in federal elections in September.
On July 8th, the federal electoral committee decided with a majority of ten to one that the communist party, founded in 1968, was "not recognised as a party" because it had not submitted for six years an accountability report to the Bundestag administration that met the minimum requirements. According to the party law, a party loses party status if, among other things, it has not submitted an accountability report for six years. The accountability reports submitted late by the DKP up to and including 2017 were considered by the federal electoral committee under its chairman Georg Thiel as not having been submitted in the sense of the legal norm: the majority, to which the representative of the party Die Linke belonged, put the norm in question in this way as if it were also recording late reports.
This issue created some noise, from the obvious circles:
Not everybody was impressed:
4 Responses