Islamist anti-LGBT Campaigners Harass Kim Leadbeater in Batley and Spen.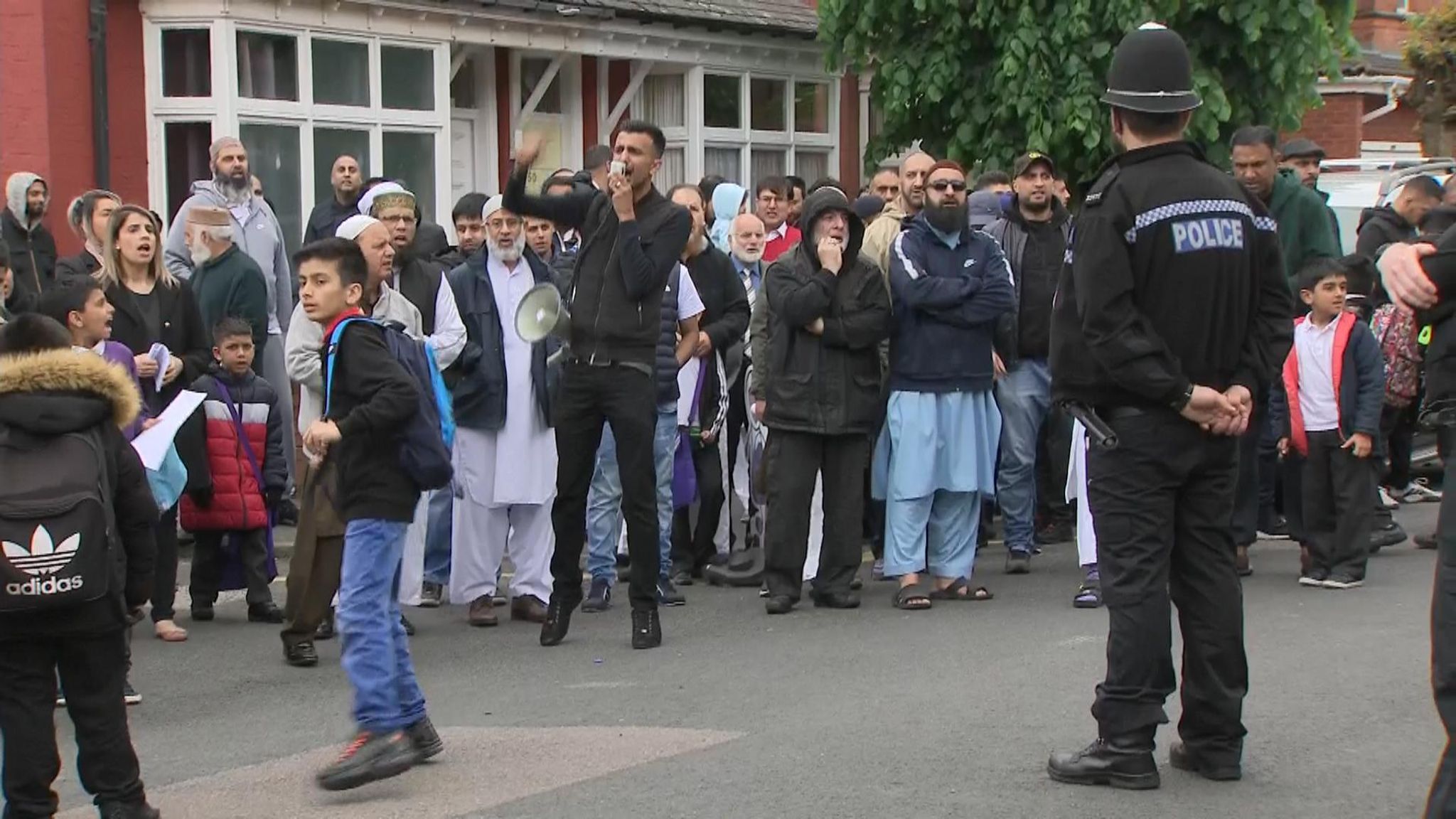 Far Right Islamist Asfar Protesting Against Equalities Teaching in Birmingham.
Kim Leadbeater abused on the Batley and Spen campaign trail by anti LGBT protestor as footage shows her being chased to her car
Yorkshire Post.
It is believed the protestor is not from Batley, but is a long-standing opponent of LGBT education who had travelled to the West Yorkshire town to heckle Ms Leadbeater.
Speaking after the incident, Kim Leadbeater said: "Is it any wonder that people, particularly women, don't want to enter politics when stuff like this happens.
For my family and friends to see this has caused a huge amount of distress. I've spent the last few years working on civility in public life and today shows why that work is more important than ever.
This isn't the first time I've been shouted at in the street during the campaign and I'm very happy to take part in robust political debate but when that turns into intimidatory behaviour, I hope we can all agree a line has been crossed."
After the incident, Ms Leabeater told Byline Media that fellow candidate George Galloway was across the road laughing at her at the time, something he refutes.
…
Leader Keir Starmer said: "The abuse Kim Leadbeater has faced is disgraceful. George Galloway's poisonous politics have no place in our country. The best way people can counter it is by voting for Labour and Kim next Thursday."
Barnsley MP Dan Jarvis tweeted: "Repugnant and totally unacceptable behaviour directed at Kim. She should not have to put up with this, but as ever she displays her decency, dignity and indefatigability in standing against this bile."
Here is the far-right Islamist himself:
Here is the loud-mouthed bigot with another far-right ally, Katie Hopkins:
11 Responses