UNITE: Howard Beckett Stands Aside for Steve Turner.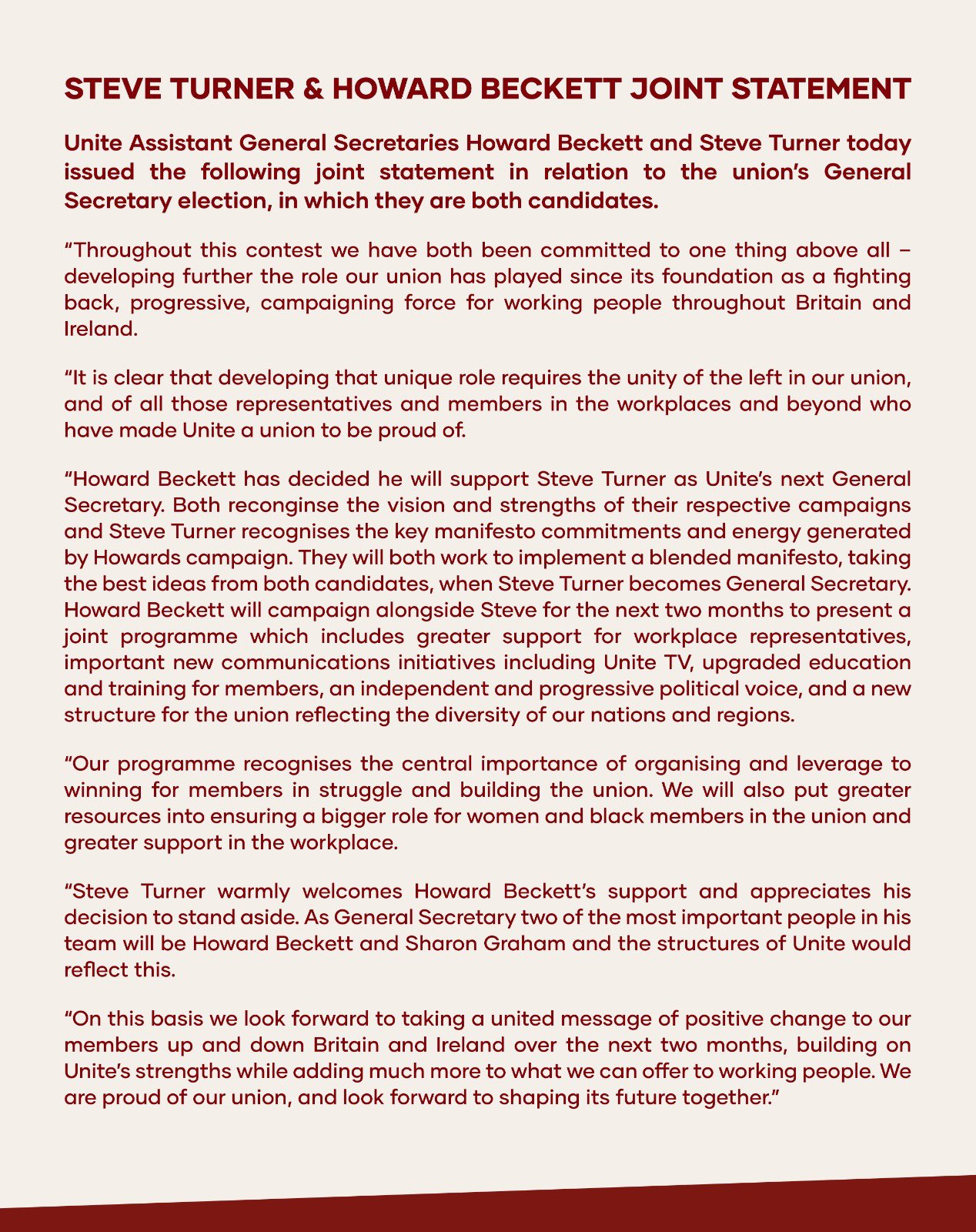 Skwawky sourly notes, after this ambiguous statement,
Howard Beckett has sacrificed himself for the sake of the cause by dropping out of the Unite leadership contest. Skwawkbox thanks him for the hope he brought.
This site is not telling anyone to back any other candidate. Many will simply not vote, now that the candidate they believed in will not be on the ballot paper. Machine politics carries no inspiration and this is a dark day for the movement.
A graceless response from one of those who have tried to pille ordure over Steve Turner.
12 Responses