Unite Elections: Skwawkbox Launches Last-Ditch Campaign for Beckett.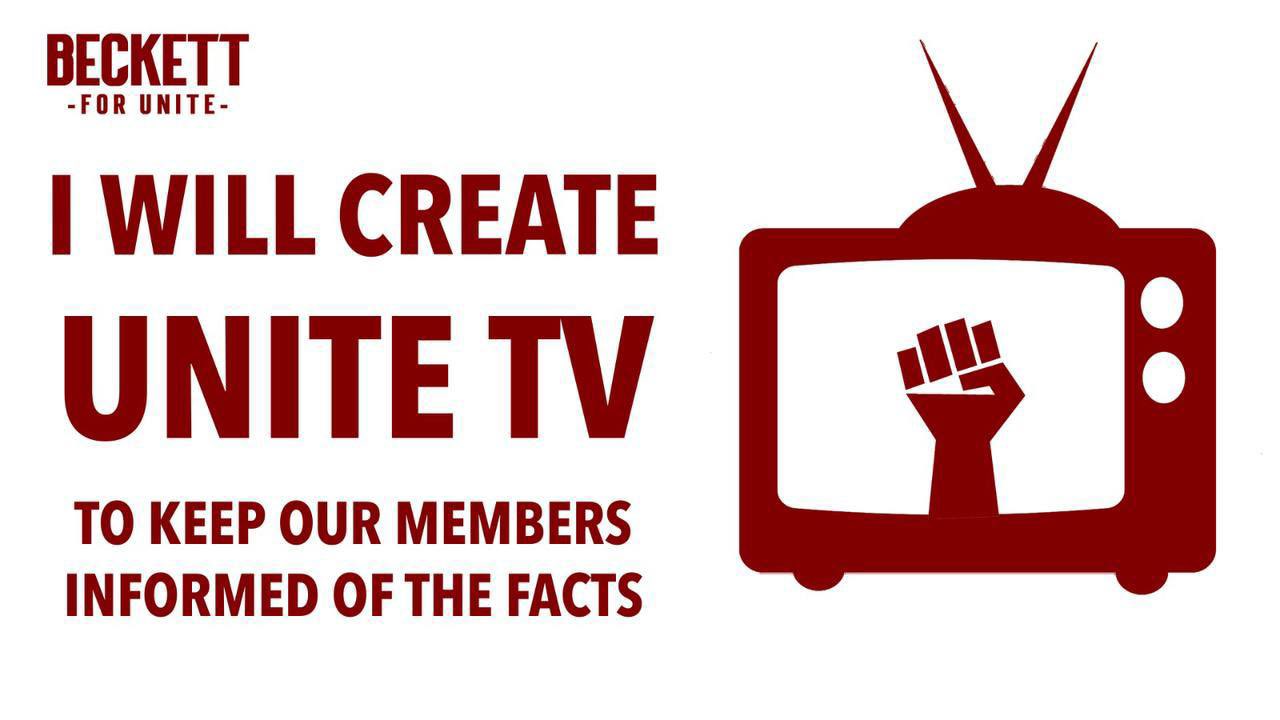 Desperate Plea for Help from Skwawkbox.
One of the strangest figures, a would-be 'player' in the UNITE General Secretary elections, is businessman Steve Walker.
"Steve Turner is out in front with more than 420 nominations, executive officer for organising and leverage Sharon Graham is next with almost 300, assistant general secretary (politics and legal) Howard Beckett is so far third with around 270 and Gerard Coyne has surpassed the obligatory 172 with 180."
His now running a last ditch campaign for his favourite old mucker and generous benefactor Howard Beckett.
Watson deletes claim McCluskey pressured over candidates – as Beckett reaches 353 nominations
The one the Right attack most, is obviously the correct choice. Howard Beckett is the correct choice. The ONLY choice to save True Labour. As Hodge itself said, the Unite leadership is an important position.
To vote for anyone else would be again dancing to the Right's destructive tune.
Stop that dance
VOTE HOWARD BECKETT (from his 'comments' section')
The survival of an EFFECTIVE "Left" depends on this vote
Don't abstain. Look at the MSM's bile. Watch the emergence of Hodge and Watson to attack Howard Beckett.
Their attacks prove that they see him as the one candidate who will defend the "Left".
Howard Beckett shows that defence in action. Unite members cannot afford to sabotage another opportunity for them in general and the whole country in particular.
Look at the puff of the man!
As even Bob Pitt has remarked of Skwawky:
(2019)
More fairytales from Skwawkbox
I know I tend to bang on about the failings of Skwawkbox, the pro-Corbyn blog run by a Labour Party and Unite member from Liverpool named Steve Walker (see here, here, here and here.) But in my no doubt cantankerous opinion Skwawkbox exemplifies the most objectionable aspects of the New Left Media. In circumstances where the MSM is rightly reviled by leftwingers for its biased reporting of the Labour Party, the rise of alternative news sites with a pro-Corbyn perspective on politics is in principle very welcome. Unfortunately, as Skwawkbox's record of shoddy journalism demonstrates, the New Left Media too often mirror the worst features of the MSM, subordinating any concern for factual accuracy to the pursuit of shock-horror stories and clickbait headlines.
….
I've made this point before, but at my advanced age I feel I'm entitled to be boring and repetitive, so I'll make it again. The problem is that Steve Walker does this sort of thing all the time, hyping up non-stories with minimal concern for fairness or accuracy. He thinks he's acting in the interests of the left, but he's wrong. The objectives of progressive politics can't be served by slipshod and downright dishonest journalism like this. Nor are they assisted by leftists covering up for Skwawkbox and trying to justify its indefensible methods.
Update Cde Owen Jones notes:
Unite has just announced the nominations for each candidate for next general secretary:1) Steve Turner 5252) Sharon Graham 3493) Howard Beckett 3284) Gerard Coyne 196If Coyne wins, Unite will be turned into a toothless union, and democracy in the Labour party will be shut down and the left crushed for a generation.Steve Turner is the chair of the People's Assembly Against Austerity, has a very long and proud industrial record, ran Len McCluskey's campaign for general secretary, and has consistently supported the Labour left.The left should obviously support Turner, who didn't just win the most nominations, but the biggest branches, too. If three left candidates stand under the first past the post system, then Coyne will win.
2 Responses