Morning Star Hails "much-needed intervention" as Communist Party of Britain Stands Against Labour in Local Elections.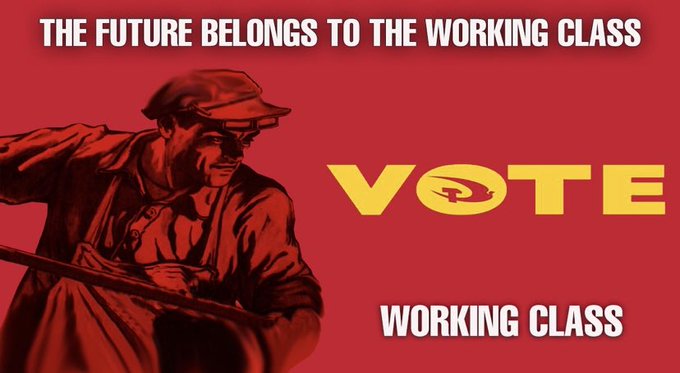 Candidates Against Labour, "for a sovereign, united and internationalist working class."
The Morning Star, independent of the Communist Party of Britain, and owned by the co-op, leads with this Editorial Britain's communists and the May elections: a much-needed intervention.
For many years British Communists have stood 'witness candidates' in elections. This year the Communist Party of Britain is running in local elections.
They are engaged in a battle across the country. Who are our enemies, who are our friends? They ask.
TOMORROW sees the launch of the Communist manifesto — the Communist Party (CP) of Britain's manifesto for the Scottish, Welsh and English local elections, that is.
Revolutionary Left.
The party is standing its biggest slate of candidates since the 1980s after six years in which it didn't stand — calling, as did much of the revolutionary left, for maximum support for Labour during the Jeremy Corbyn years.
Much of the labour movement remains sceptical of voting left of Labour. Despite the party's lurch right under Keir Starmer, there is a widespread belief that a non-Labour vote only helps the Tories in England and Wales, and the SNP in Scotland.
Here is the Communist Party of Britain standing up to the right:
Labour Movement Welcome.
Labour's poor projections nationally — with polls placing it about 10 points behind the Conservatives — can encourage this caution. Yet there are good reasons the renewal of communist election campaigning should be welcomed across the movement.
The British government's handling of coronavirus has been catastrophic. We have one of the highest death tolls anywhere in the world and the deepest recession in Europe. Tens of thousands of lives could have been saved, hundreds of thousands would not have lost their jobs, had Britain adopted the zero-Covid strategies implemented by countries as diverse as China and New Zealand.
Follow the successful models of Cuba and Venezuela!
As countries which have successfully kept deaths and disruption to a minimum have proved, Covid-19 did not need to provoke a prolonged crisis. The worst-affected countries have been the heartlands of neoliberal capitalism — western Europe and the United States in particular. In Latin America, the contrast between the performance of socialist-led countries such as Cuba (40 deaths per million) and Venezuela (62) and neoliberal ones like Ecuador (995), Colombia (1,308) and Brazil (1,673) has been especially dramatic (figures from statista.com).
Covid has put the status quo to the test and found it wanting. There are plenty of people who recognise that. The point is regularly made from trade-union platforms and at online meetings.
But the pandemic struck Britain just as Labour was transitioning from a socialist leadership to a restorationist (??? Note to Subs, translate) one that has rowed back on the Corbyn movement's searing critique of economic inequality and social injustice while stressing its support for (fawning on) "business as usual."
With a handful of honourable exceptions, this has deprived institutional politics of voices drawing out the lessons of the pandemic to challenge the capitalist system itself.
Public Debate.
Yet we sorely need a public debate on an alternative economic and political strategy: one that understands the role of the market in creating the jobs crisis, the housing crisis, the climate crisis — and outlines real solutions to these, which must involve a big expansion of public ownership and economic planning.
Labour is not raising these issues. In a campaign in which it seems determined to compete with Priti Patel's increasingly authoritarian Tories for the "law and order" vote, and in which it has even been caught distributing race-baiting anti-Gypsy and Traveller leaflets, the importance of an intervention from the left is paramount.
Learn from China's Example of Racial and Political Tolerance!
Standing Against Labour Will Help Left Unity.
Far from undermining left unity, the left within Labour will be strengthened by the promotion of socialist solutions to the crisis and by leftward pressure on Labour candidates across Britain.
But besides that, we know that Labour's long assumption that working-class voters have nowhere to go has been exploded by events — for years now in Scotland, more recently elsewhere. Refusing to challenge Labour from the left has not upheld its vote: it has simply meant disillusionment and anger at a party that no longer seems to represent ordinary people has been expressed by not voting at all or by voting for parties to its right.
The left has lost a lot of ground across Britain over the past year. We cannot sit out the first significant Britain-wide platform for political debate since the pandemic struck. The Communist Party's election campaign will be a significant contribution to the revival of a militant and combative socialist movement.
What serious spotters want to know is if there are any contests between Communist candidates and the Socialist and Trade Union Coalition (TUSC), and the Monster Raving Loony Party.
4 Responses