Chris Williamson "hoping to eventually turn into a political party."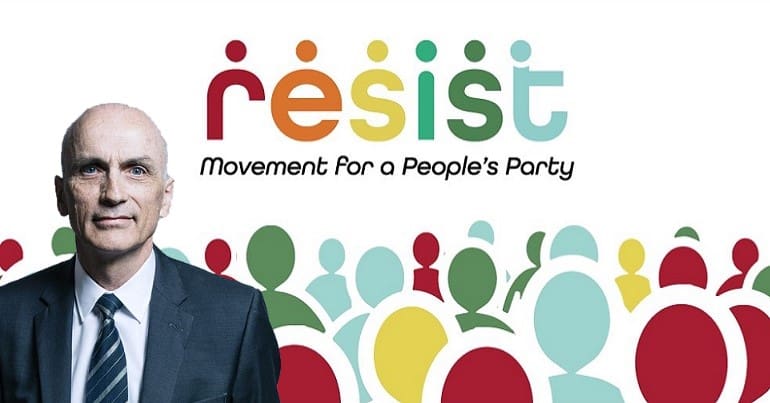 Assad Apologist, teetotal and vegan and since the 1970s, and is a member of the League Against Cruel Sports.
Waiting for a couple of days for news about the Saturday Labour In Exile Network conference.
Radio, net, and newspaper silence on this important event.
Theories:
It was so small they are embarrassed to report it.
They decided nothing.
The Monster Raving Greenstein Party had a bust up with the Brent Soviet and it all ended in virtual fisticuffs.
Labour Party Marxists won all the leading positions.
They know nobody cares.
In the gap new forces are emerging.
'Lord Voldemort' Chris Williamson is on a high.
Tip Top News Hounds in the Canary report,
A movement has grown in the wake of the Labour Party's ousting of an MP. Now, it's on the verge of something big. Because it's launched a grassroots-led group to make change happen from the bottom up. But it's also already branched out into media, too. And it has its sights set on becoming a political party very soon.

…

The group has been 'overwhelmed' by the public response. Bloor told The Canary:

We are planning to reorganise The Festival of Resistance. We'll hold it in October, where we were going to launch the movement. But we've had such a big response, we've had to just get on with it. The response from the public has been overwhelming at times. We've already got organisers in every region in the UK. And we even have an international group. Those organisers are now busy holding meetings; creating branches; organising local campaigns and uniting with other left activists and groups in their areas. Our aim is to connect with community groups; promote their work and to showcase what they are doing through social media and ResistanceTV. We hope these models can be used in other areas throughout the country.
And,
4 Responses