Paris Commune, the 150th Anniversary.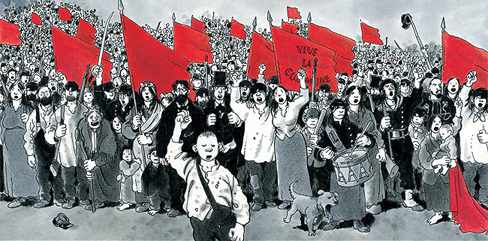 Le Cri du peuple. Jacques Tardi.
2001, the graphic adaptation of the libertarian novel  about the Commune of Paris by Jean Vautrin, The Cry of the People.*  The project was to be completed in three volumes, but Tardi eventually decided to devote the fourth and last volume, which just appeared, to the unbearable repression by the Versailles troops during the bloody week (la semaine sanglante).

The Cry of the People: The Commune in Images [Le cri du peuple: la commune en image]
This Blog highly recommends all of Tardi's bandes dessinées. This series (having seen the first three)  is very memorable.
Paris Perspective #3: 'Parisian Exceptionalism' 150 years after the Commune
Radio France International.
2021 marks the 150th anniversary of the Paris Commune. Some look upon the Commune as a great leap forward for democratic rights, to others it's a failed anarchist experiment that proves that "mob rule can't rule". And to others still, just an unfortunate oil-stain on the fabric of France's recent history. In this edition of Paris Perspective, we try to better understand the events that took place in the French capital from March to June 1871 in a modern context.
From the declaration of war on Prussia in July 1870 up to the brutal repression of the Communards in June 1871, the events of what Victor Hugo called "The Terrible Year" resonate to this day in the French capital's on-going story, and are among the most tragic in the history of France in the nineteenth century……
Events.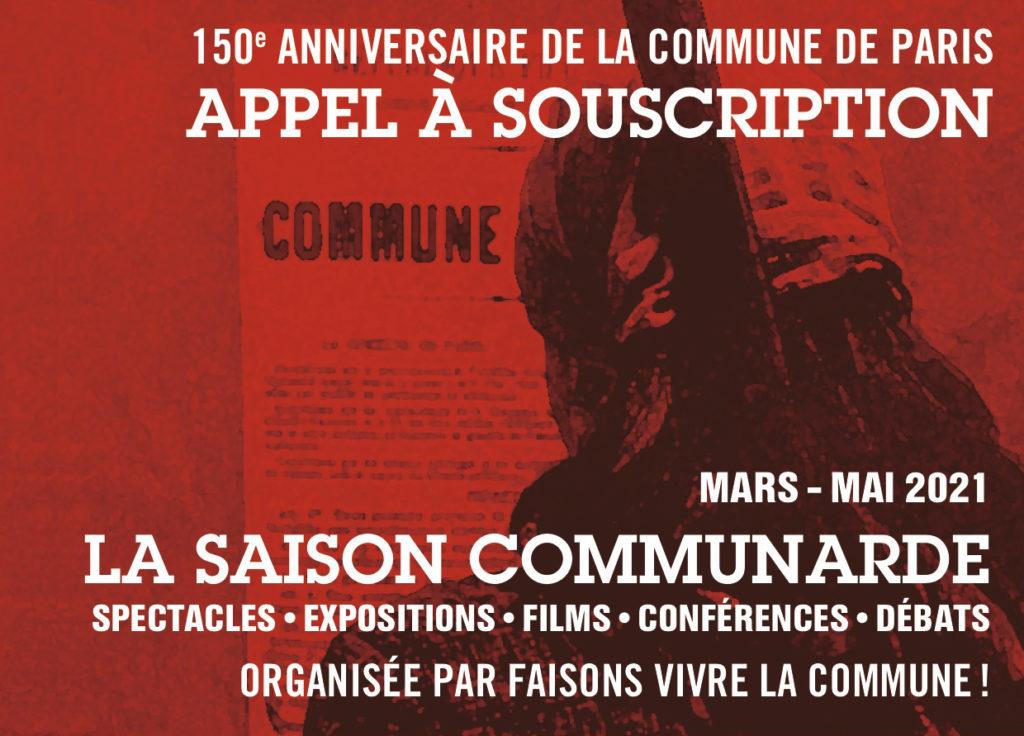 "Vive la Commune!": Belgian exhibition celebrating the 150th birthday of the Paris Commune
This exhibition, "Vive la Commune!" will take place in Brussels and Liège in Belgium during the 72 days of the Commune, from March 18 to May 28 2021. It will be composed of photographic images taken by Karim Brikci-Nigassa of places important to the history of the Paris Commune. Manu Scordia and Thibaut Dramaix will interpret these images by trying to reconstruct the historical events through drawings in the photographs. Historical, social and political explanations will be written by Sixtine van Outryve. This combination aims to put visitors into the atmosphere of the Paris Commune and make them discover or rediscover an important episode in the working class and social history of our region.
4 Responses